NFL Week 15 Predictions: Can't-Miss Picks and Complete Matchup Guide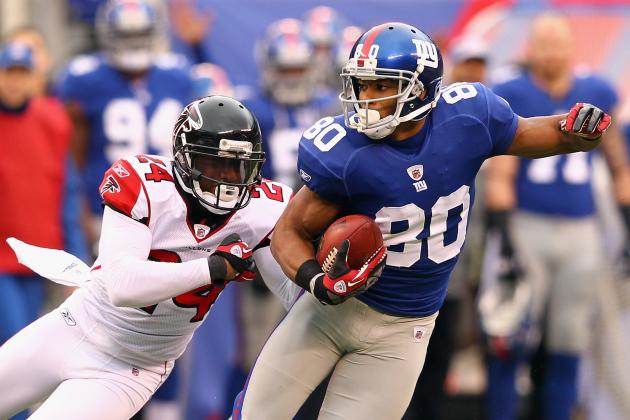 Al Bello/Getty Images

The NFL is so simple that a child could pick the winner of each game with relative ease. However, that wouldn't be very professional, so I'll let you know who will come out victorious with a nice breakdown of each Week 15 NFL game.
Don't worry yourself with things like statistics or logic. Relax, pour yourself a glass (or snifter) of your favorite beverage and prepare to be amazed.
I got this.
Begin Slideshow

»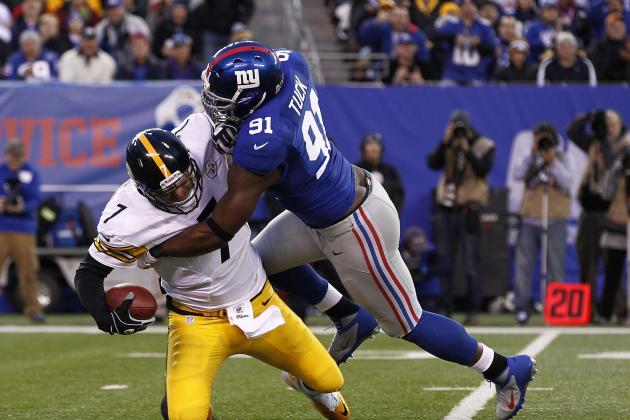 Jeff Zelevansky/Getty Images

The Atlanta Falcons probably won't admit it, but they want this game. In some ways, they need this game.
It's not happening. Not yet.
The New York Giants have the Washington Redskins and the Dallas Cowboys breathing down their necks. New York is a veteran team that responds to such pressure favorably.
The Falcons will need to gash the Giants with their rushing attack, which won't happen since Mike Smith refuses to turn over the reins to Jacquizz Rodgers. Thus, the pass-rushing trio of Justin Tuck, Jason Pierre-Paul and Osi Umenyiora will be free to ruin the only thing that Atlanta does well.
Pass.
On the other side of the ball, the Giants will find little resistance to their advances. They are superior to the Falcons defense on the ground and in the air.
Besides, Atlanta needs a losing streak of some sort so that everyone can declare them legally dead before they win the last two to clinch home-field advantage.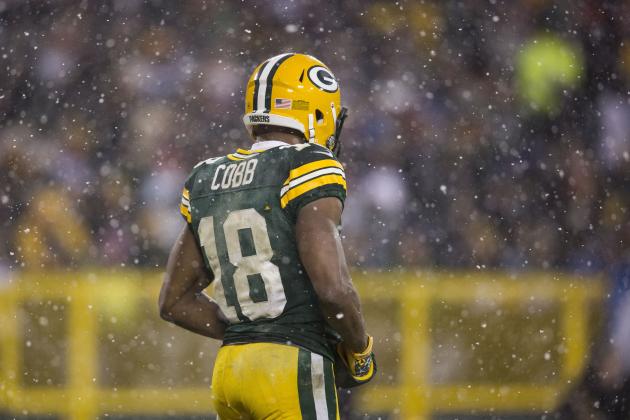 Tom Lynn/Getty Images

The NFC North is on the line. Thus, the Green Bay Packers are about to put the Chicago Bears to sleep and gear up for the postseason.
The Bears have been spiraling downward, as has become their custom. And I particularly don't like this comment from head coach Lovie Smith (h/t Miami Herald):
If you need a game coming up to really motivate you to play your best football, it should be your rival with Green Bay coming in.
Really?
A head coach should be espousing how the motivation comes from within. That you don't need another team to inspire you to greatness.
Whatever the actual words may be, this isn't good.
Now that the Packers have cobbled together a rushing game (140 yards last week) to counter their always-ready-when-they-need-it passing attack, Green Bay has thrust itself back into the Super Bowl discussion.
Oh, and they have Aaron Rodgers.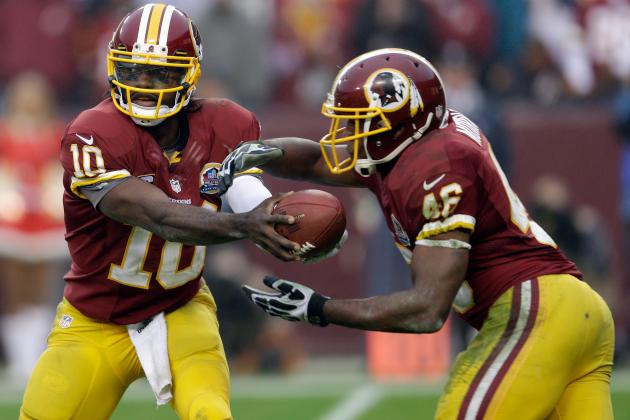 Rob Carr/Getty Images

Will Robert Griffin III play this week? While it's interesting that he's moving around at practice, I really have no idea whether he will suit up.
Regardless, it doesn't matter.
Kirk Cousins is more than capable of doing what needs to be done. Mainly, hand the ball to Alfred Morris and occasionally throw to Pierre Garcon.
The Cleveland Browns struggle against the rush (120.5 yards allowed per game) and Morris excels at moving the chains.
Conversely, the Washington Redskins can't stop the pass but always strangle the run. For the Browns, who start Brandon Weeden, that's not especially encouraging.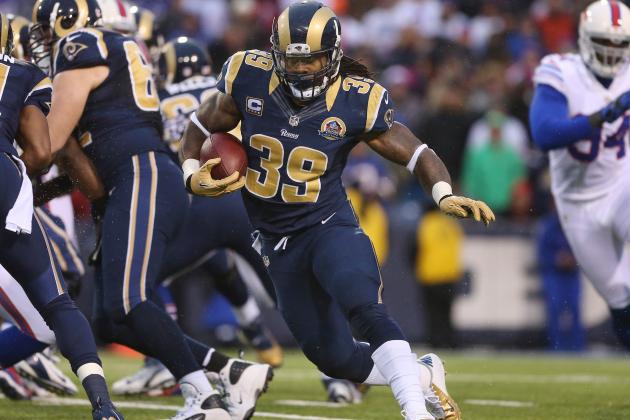 Tom Szczerbowski/Getty Images

Christian Ponder was one of the biggest stories of the first month of the season. He was throwing touchdowns without turning it over, and we all assumed he was turning a corner.
Now, his only successful actions involve handoffs and Adrian Peterson. Considering his downward spiral, the Minnesota Vikings may want to consider direct snaps.
Given only one offensive problem to solve, St. Louis Rams head coach Jeff Fisher shouldn't have any problem getting it done. Not with James Laurinaitis, Chris Long and Cortland Finnegan at his disposal.
The Rams offense will struggle with the stouter-than-you-think Vikings defense (22 points per game), but Greg Zuerlein can finish a few Steven Jackson-powered drives.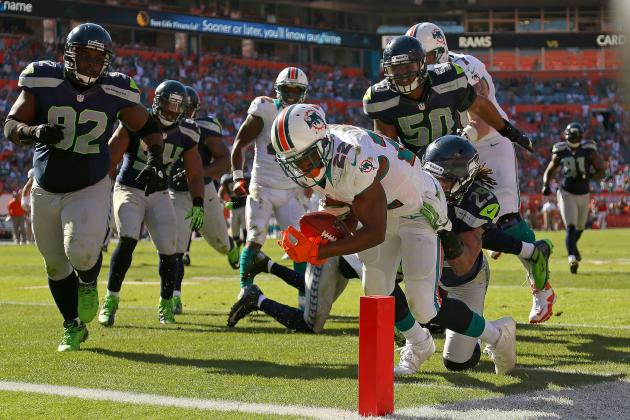 Mike Ehrmann/Getty Images

The Jacksonville Jaguars don't have much in the way of defense.
Some teams throw all over them. Some teams run all over them. The end result is usually a loss after having given up around 27.6 points.
Thus, the Miami Dolphins, with their Reggie Bush and Daniel Thomas one-two punch, should be able to march down the field often enough to score some points.
But the Dolphins haven't blown out anyone in months, and the secondary is leaky enough that even Chad Henne and friends should have a good time.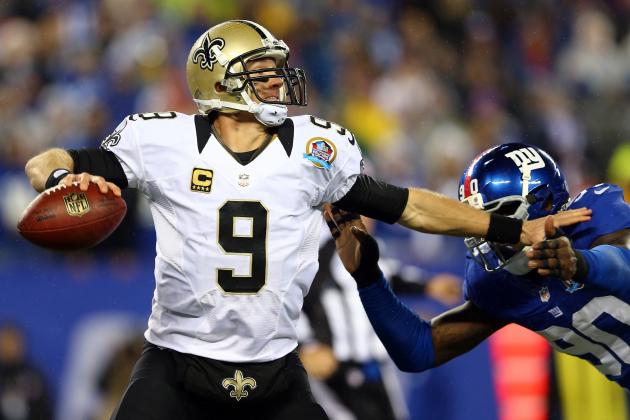 Elsa/Getty Images

Will the real Drew Brees please stand up? Oh, you are standing up? My bad.
It's been hard to tell who the man under center is for the New Orleans Saints. He's thrown nine interceptions in his last three games and has looked uncharacteristically rattled.
The Tampa Bay Buccaneers defense has just the cure. Mainly, because it is so terrible against the pass. It's actually dead last if you use total yards given up as a guide, and Brees diced up the Bucs for four touchdowns in their first encounter.
The Saints defense isn't much better. It is third-worst (29.2 per game) at keeping teams off the scoreboard.
This one will give the scorekeeper carpal tunnel, but Brees will finally will his team to a win.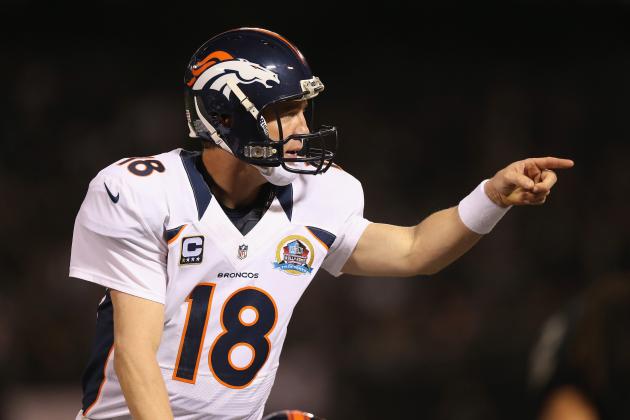 Ezra Shaw/Getty Images

Once upon a time, the Baltimore Ravens were considered a Super Bowl contender.
And then the season started.
OK, it wasn't that drastic, but these two teams are on different wavelengths.
Peyton Manning has the offense humming, despite the loss of leading rusher Willis McGahee. The Denver Broncos rush for just three less yards than the Ravens (who have that Ray Rice fellow) and they throw for almost 50 more.
On defense, the Ravens no longer compare.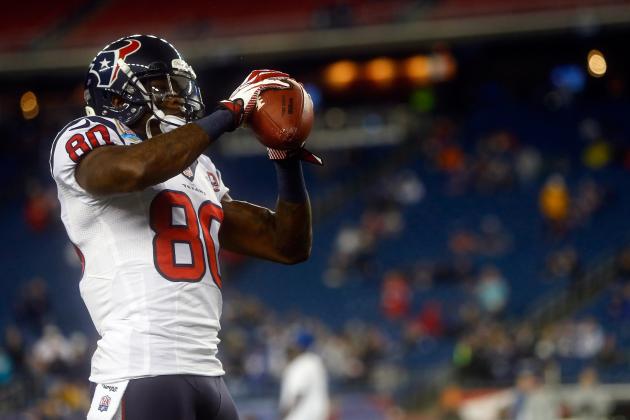 Jared Wickerham/Getty Images

Semi-statement game for the Houston Texans.
And they'll make the statement, but it won't be emphatic.
The Texans have a weakness. Their defensive players are human and thus have gotten injured, leaving the secondary vulnerable to opposing passing attacks.
Luckily for the Indianapolis Colts, Andrew Luck is turning in a fine rookie season. He just makes too many mistakes. Thus, they will score points, but not enough.
As for the Texans offense,it won't have any problems. Arian Foster is Arian Foster and the Colts are giving up over 120 yards on the ground.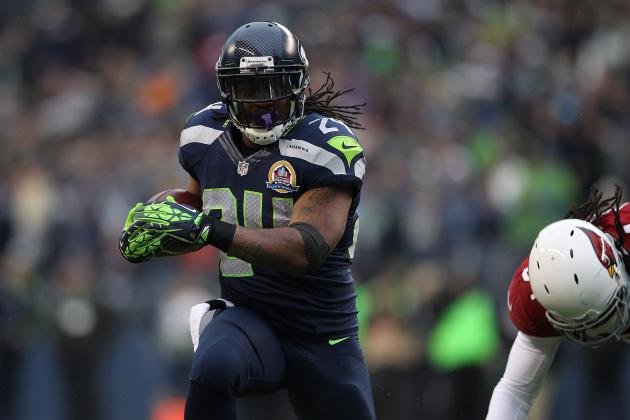 Kevin Casey/Getty Images

The Buffalo Bills are extremely good at running the ball (141 yards per game) and not even close to competent in any other department.
They give up almost as many yards on the ground to opponents (134.5) and they haven't faced Marshawn Lynch yet. Lynch is averaging five yards per carry and will continue the pace he set against the moribund Arizona Cardinals.
In another sick twist of fate, the Seattle Seahawks love stuffing the run. And the pass too. They only give up 301 total yards per contest.
This one will get ugly, just not as bad as last week.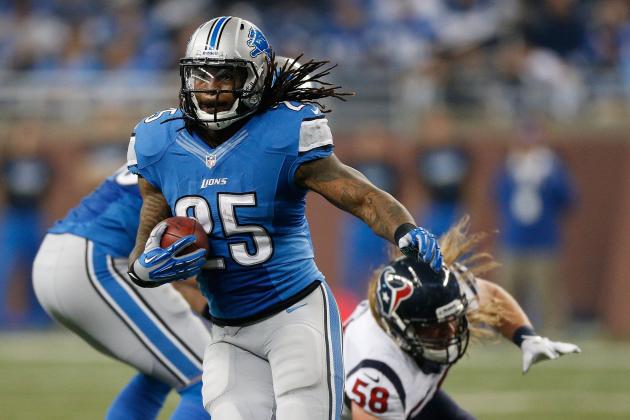 Gregory Shamus/Getty Images

The Arizona Cardinals are not going to rebound well enough to win. Or even stay close.
The Detroit Lions have been close all year and the offense is averaging almost 10 yards per game more than anyone else in the league.
Basically, the offense hasn't been the problem, except for turnovers.
Even if the Cards defense wakes up and does force a few, the offense won't know what to do with it. It is the worst in the league in scoring with 14.3 points per game.
I just thought I'd be generous with the 15.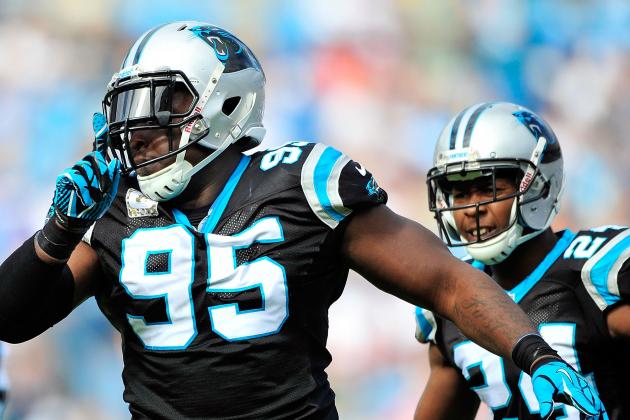 Grant Halverson/Getty Images

The San Diego Chargers offensive line got it done last week, but that hasn't been the trend of the season. Poor Philip Rivers has spent the majority of the year running for his life, which has been a contributing factor to his 15 interceptions and 10 fumbles.
Charles Johnson hasn't had a sack in a month. Thus, it seems that two apparent misnomers will be corrected this week.
The Chargers defense is solid against the run. Yet, they won't be facing a traditional rushing offense with Cam Newton on the other side. His 100-yard game last week will give him a much-needed confidence boost heading into the home stretch.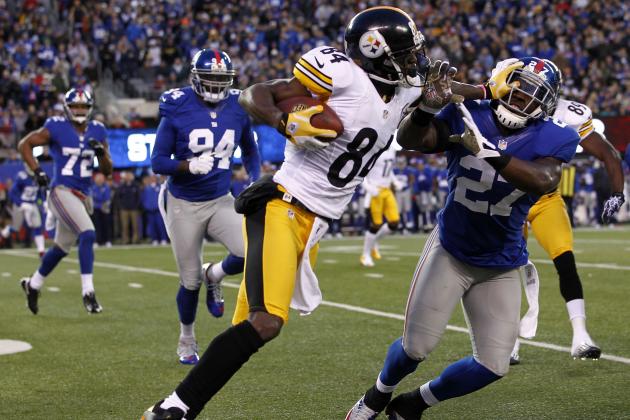 Jeff Zelevansky/Getty Images

This game boils down to Ben Roethlisberger against Tony Romo in a game that could determine each team's season.
One has two rings. The other has a wedding ring.
In actuality, their touchdown numbers (20) are extremely similar. The difference is that Roethlisberger has thrown five interceptions while Romo has tossed 16.
And the Cowboys' rushing attack isn't helping much. They're not even cracking the 80-yard mark.
Dallas' defense gives up about four more points per game than the Pittsburgh version. Both defenses have their strong points, but the quarterbacks will be the deciding factor.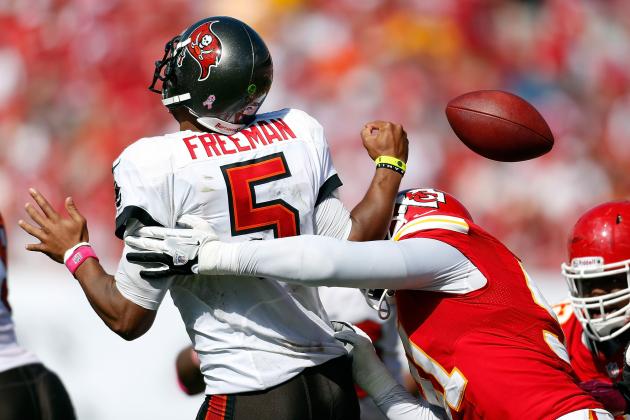 J. Meric/Getty Images

In our slide dedicated to college football, here's to the no-one-is-watching bowl.
This game will bring more ineptitude than anything else. Getting Carson Palmer (19 turnovers) and Brady Quinn (six) together on the same field will do that.
Basically, the Oakland Raiders throw the ball well (277.7 yards per game), and that's the only thing the Kansas City Chiefs (218.2 allowed) are capable of stopping.
Conversely, the Chiefs can run the ball (149.2) and the Raiders can't stop anything. Ever.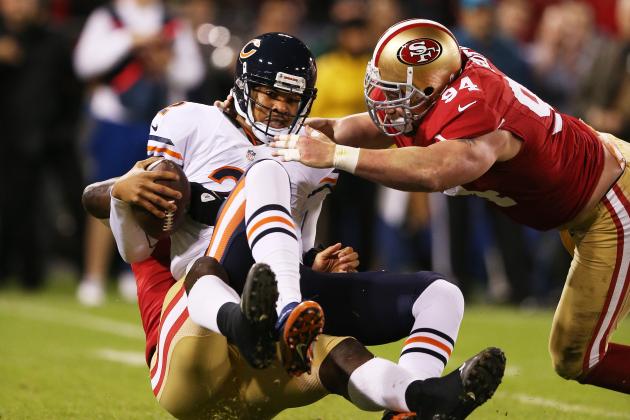 Ezra Shaw/Getty Images

In a semi-upset, the San Francisco 49ers will walk away from Foxboro with a big win over the New England Patriots.
The Pats have torn apart a couple good defenses (Houston and St. Louis), but neither of them are on the Niners' level. San Fran is giving up just 14.2 points per game and give up the second-least passing yards per contest.
The Pats will have to deal with an entirely different animal when they face Colin Kaepernick. The kid doesn't make mistakes (one interception) and is an incredible dual threat.
Add Frank Gore and Kendall Hunter, and the power game mixed with a little finesse will be too much for New England.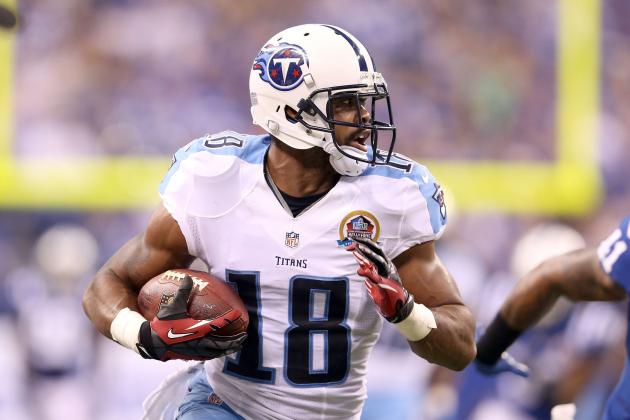 Andy Lyons/Getty Images

It's about time we all remembered who Kenny Britt is.
The talented-yet-often-troubled wide receiver is the game-breaker that we all forgot about. Until last week.
He went off for 143 yards against Indy, and he'll require plenty of focus from the New York Jets secondary. That will allow Chris Johnson, who has over 1,000 yards this year, to do enough damage on the ground.
The phrase "Jets offense" is an oxymoron. All of the numbers are heavily skewed by a few blowout victories.