Ranking Very Best of NBA's Sophomore Class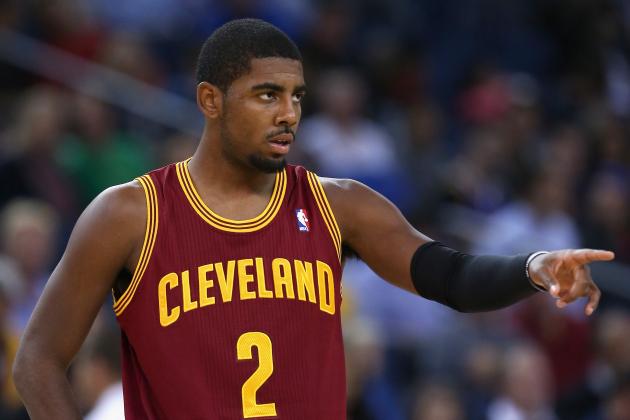 Ezra Shaw/Getty Images

If there is such a thing as a sophomore slump, no one bothered to explain that to this group of players.
Second-year guard Kyrie Irving returned from an 11-game absence (fractured finger) to lead his Cleveland Cavaliers to a 100-94 win over the Los Angeles Lakers on December 11. Irving poured in 28 points and rounded out his stat line with 11 assists and six rebounds.
One night later, fellow sophomore Klay Thompson erupted for 27 points (including five threes) as the Golden State Warriors edged the Miami Heat, 97-95. Thanks to his hot shooting, Heat defenders over-committed to Thompson leaving a wide-open Draymond Green to hit the game-winning shot.
But these have been just a few of the strong performances put forth by the 2011 draft class.
It may have lacked for star-power, but it's already looked much deeper than scouts predicted it would.
All statistics used in this article are accurate as of 12/12/2012.
Begin Slideshow

»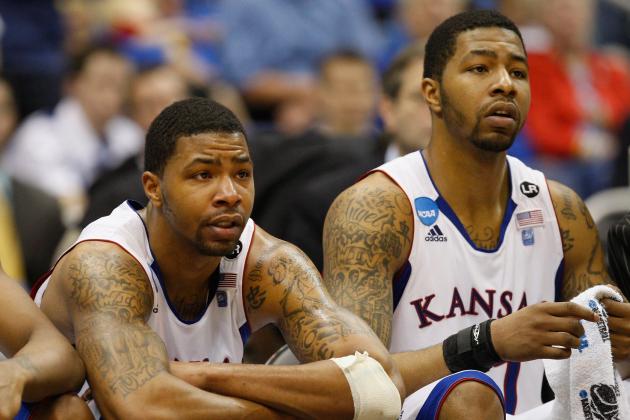 Ronald Martinez/Getty Images

Anytime there's an arbitrary assortment of players, there will inevitably be some tough calls to make.
But the players listed here find themselves outside of the top 10 for a variety of reasons.
For some (Morris twins, Markieff and Marcus, Isaiah Thomas and Lavoy Allen), they simply don't have the talent to move out of this spot. They're worthy of rotation spots, but won't factor heavily in a lot of games.
Others (Jimmy Butler and Enes Kanter) have loads of talent, but the wrong situation to showcase that ability. They're blocked by veterans (Luol Deng and Al Jefferson, respectively) and forced to make the most of their limited playing time.
Some (Bismack Biyombo and Tobias Harris) may have the talent to one day crack the top 10, but remain raw prospects after a season-plus in the NBA. Depending on how they're handled, they could be future All-Stars or looking for work in a few seasons.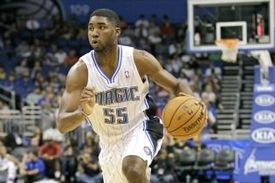 Moore doesn't have a stranglehold on the final spot here, but his play has warranted the position.
The former Purdue star left a crowded backcourt in Boston and found his way to ample opportunities in Orlando.
And he's making the most of his minutes.
A scoring guard in every sense of the word, Moore's added to coach Jacque Vaughn's perimeter attack. He's connected on 39.3 percent of his three-point looks (best among Orlando players with 10 or more attempts).
He played four seasons at the collegiate level, so he may not have the potential of some of his draft peers. Of course, that extra experience could be why he's needed such little time to adjust to his new surroundings.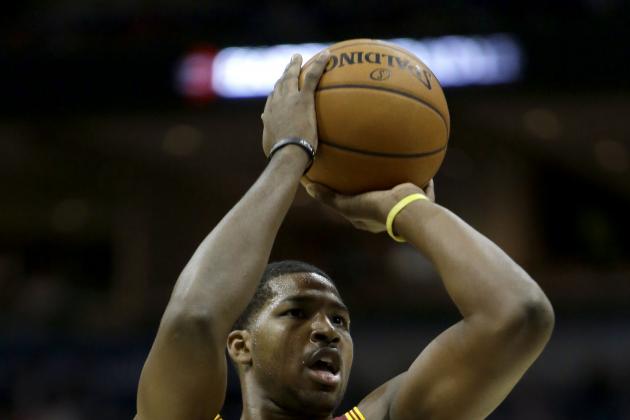 Mike McGinnis/Getty Images

As the fourth overall pick, his slot at No. 9 here displays the disappointment felt by Cleveland fans.
But at least he's included on the list, something that can't be said for the second choice (Derrick Williams).
He hasn't made great strides in his second season, but he hasn't tapered off either. His field-goal percentage (45.1) needs some attention, as does his entire offensive game.
But his rebounding (7.7 per game) and defense has given the Cavaliers a formidable frontcourt.
He may not ever live up to his draft choice, but that shouldn't be a concern moving forward. He's still just 21 years old and a gifted athlete. So coach Byron Scott has more than a blank slate to work with.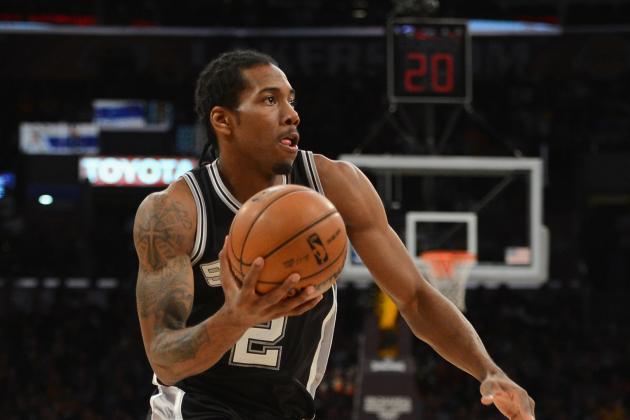 Harry How/Getty Images

Leonard was supposed to be a high-energy defender whose offensive stats were padded by playing his college ball at San Diego State.
But San Antonio saw something else in him and parted ways with former super-sub George Hill to acquire him.
Leonard wasted little time showing why he was worthy of the Spurs attention. His rookie campaign displayed those defensive talents that brought him to the league, but also an intelligent, efficient offensive game.
He picked up right where he left off in 2012-13 before knee tendinitis forced his way off the floor.
He's only played nine games this season, but his 10.6 points (on 49.3 percent shooting), 5.4 rebounds and two steals have more than justified this spot.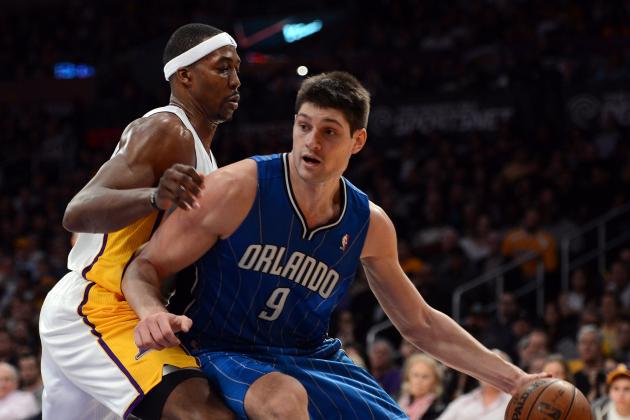 Harry How/Getty Images

His inclusion in the four-team blockbuster deal that sent Dwight Howard to the Los Angeles Lakers was more than an afterthought.
But his performance through the first 21 games of 2012-13 suggests he may have been a bigger piece of Orlando's haul than anyone thought.
He's talented offensively, capable of finding points in the paint or stepping away from the basket for a mid-range jumper. He's not a go-to scorer by any stretch, but he's given the Magic a reliable 9.6 points and 8.8 rebounds per game.
He's a starter out by necessity and probably doesn't have a future as an NBA starter. But it's tough to argue the fact that he's been one of the best post performers of the Magic and this class.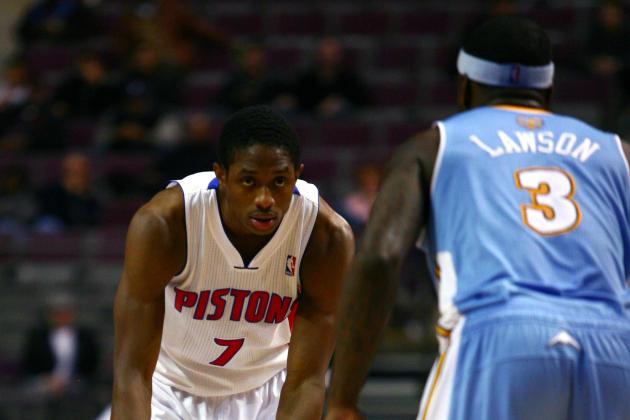 USA TODAY Sports

Detroit fans have argued over whether or not Knight is a point guard or a shooting guard.
Let's make this easy—he's a basketball player.
With handles and a perimeter stroke (42.7 three-point percentage), Knight has given the Pistons some needed offensive creativity.
He transitions well between facilitating with the starters and finding open spaces when sharing the floor with Rodney Stuckey. Some players only function with the ball in their hands, while others need someone to create for them. Knight has the ability to thrive in either role.
He gives Detroit some intriguing pick-and-roll options moving forward with rookie Andre Drummond and even more possibilities with the intelligent Greg Monroe.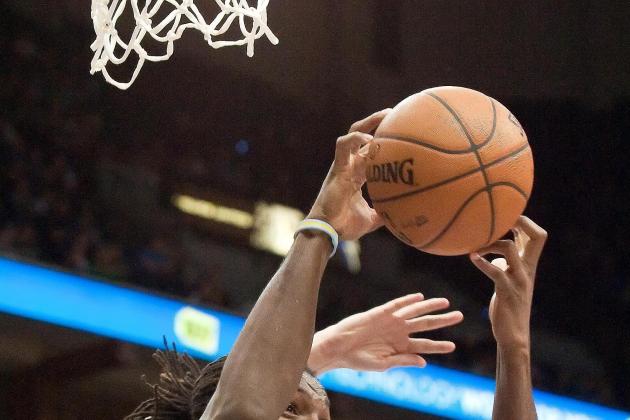 Greg Smith-USA TODAY Sports

Too many players inherit the title "hustler" because analysts can't quite decipher what they bring to the table.
Faried's a hustler. But he's a talented basketball player first.
He's made money (and one of the league's all-time great nicknames—the Manimal) on the glass. He's corralled 10 rebounds in 29.9 minutes per game, including 4.1 offensive rebounds (fourth-best in the NBA).
His offensive game is still limited to mostly putbacks and dunks, but Denver doesn't need offense from him.
Most hustle players don't have this kind of athleticism.
It's a potent combination, and one that could keep Faried climbing up these rankings.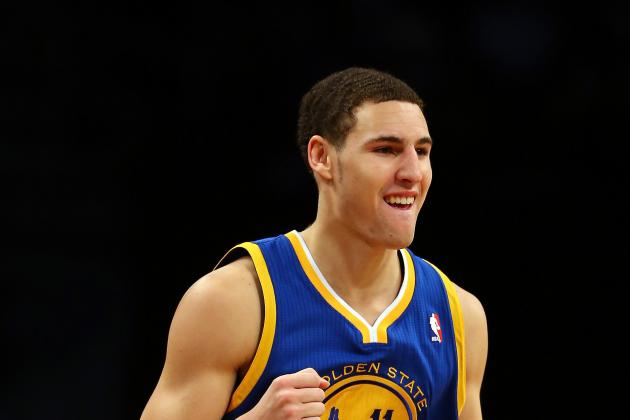 Elsa/Getty Images

He's played just 88 games in the NBA, but has already established himself as one of the best spot-up shooters in the league (career 39.5 three-point percentage).
His shooting form is better than anything you'd find on an instructional video. And he's got the footwork and basketball IQ to find his shot in tight quarters.
Some thought his selection with the 11th pick was a bit too high for what many dubbed a shooter and nothing more. Others gasped when the Golden State Warriors staked their future behind him by trading away Monta Ellis to free up a spot in the starting lineup.
But none of that bothered Thompson.
With coach Mark Jackson giving Thompson a permanent green light, he's been granted the kind of comfort that most second-year players are years away from.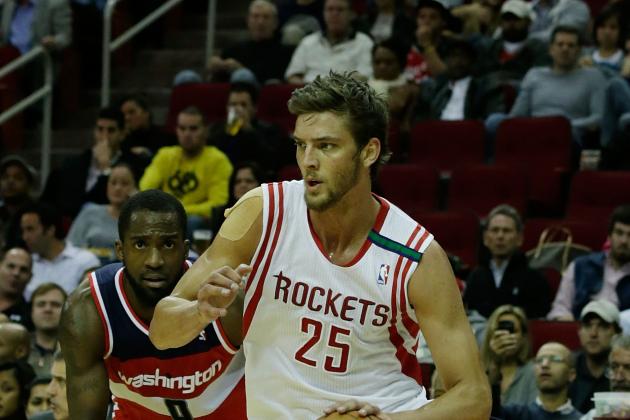 Scott Halleran/Getty Images

If Thompson's successes were unexpected, then Parsons' have been unfathomable.
The 38th pick of the draft , NBA scouts liked his game; they just couldn't figure out which facet impressed them.
He was a good shooter, but not a great one. He had some driving ability, but didn't project to be an NBA playmaker. His defense was solid, but not his calling card.
At 6'9", it wasn't entirely clear where he would play in the league either. He didn't have the size (200 pounds) to live in the NBA post, but might not have the quickness for the NBA wing.
As it turns out, though, his well-rounded skill set has transitioned easily to the pro level.
He's better with the ball in his hands than scouts gave him credit for. His size has bothered smaller opponents, and his quickness has held up on the perimeter.
He's improved upon a solid rookie season. He ranks second on the Rockets in scoring (15.8 points per game) and rebounding (6.6).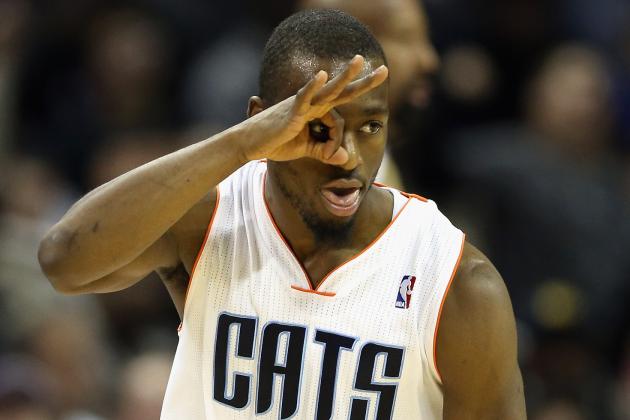 Streeter Lecka/Getty Images

Despite a championship career at UConn, Walker entered the draft as the biggest enigma in his class.
He had NBA-ready handles and the poise to take and make pivotal shots.
He was also just 6'1" and lacked natural point guard skills.
Still, his skill set was too tempting for the Bobcats to pass on with the ninth pick.
His rookie season brought about the anticipated growing pains. He managed 12.1 points per game, but shot just 36.6 percent from the field.
In his second season, though, he's showed even more of that scoring ability (17.7 points per game) at a more efficient rate (42.1 field-goal percentage). He's nearing a three-to-one assist-to-turnover ratio and more than doubled his steals (two per game).
With the NBA continuing its move toward smaller lineups, Walker's frame isn't the concern scouts thought it would be.
If anything, it's just the main reason that Charlotte found a bargain with its pick.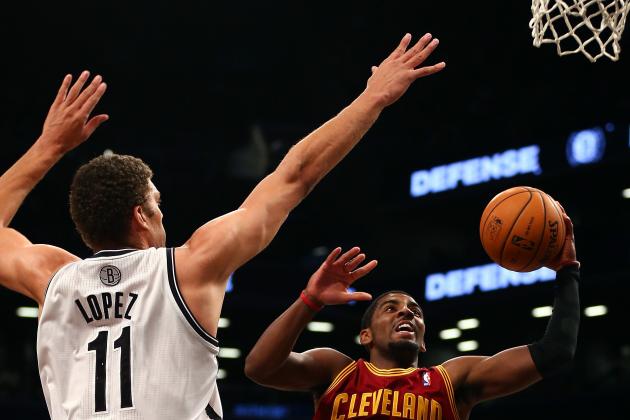 Elsa/Getty Images

While not impossible, it's often tough to miss on the No. 1 pick in the NBA.
Irving was a minor gamble for Cleveland considering he played in just 11 games at Duke thanks to a lengthy battle with a ligament injury in his right big toe.
The gamble was only considered minor because Irving used those 11 games to showcase the kind of natural point guard skills that so few are born with.
At just 20 years old, he hasn't been forced in to a leadership role; he's commanded the spot.
His playmaking skills have been somewhat nullified given Cleveland's need for his scoring. He's averaged seven more points (22.2) than the team's second option (Dion Waiters), although he's needed fewer than 2.5 more field-goal attempts to hit that mark.
He has in-the-gym range (46.2 percent from the field, 40 percent from three) with the handles to break down defenders and the toughness to finish his drives in the paint.
If Cleveland can surround him with talent, Irving will only continue to improve.