5 NFL Coaches Who Should Leave Football and Never Come Back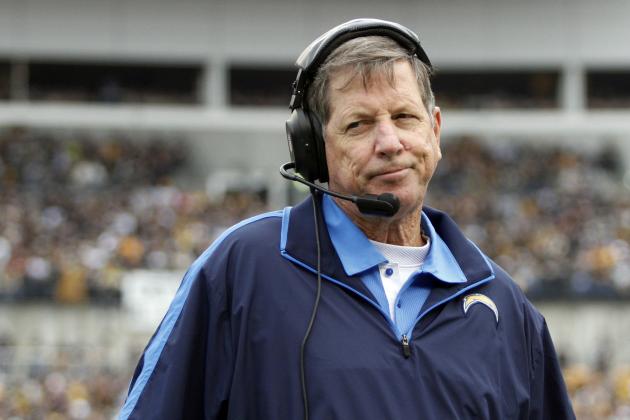 Justin K. Aller/Getty Images

They don't call it a coaching carousel for no reason.
Every season NFL coaches lose their job. Only many of them do not find themselves being replaced by fresh blood, a young assistant or a college import. NFL coaches are a fraternity of sorts; many coaches are recycled after losing jobs elsewhere.
Why some of these coaches continue to get work can be baffling.
Begin Slideshow

»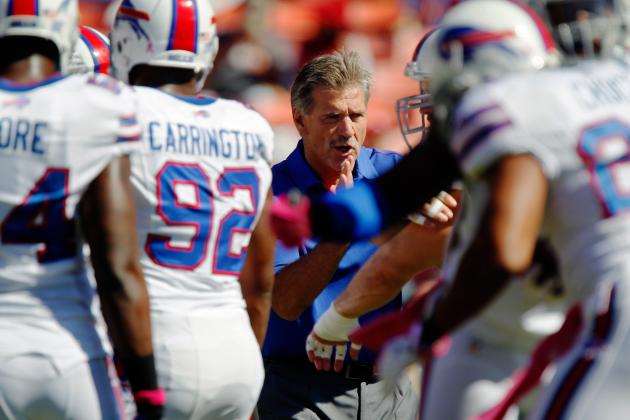 Brian Bahr/Getty Images

Dave Wannstedt has run some good defenses in his hey day. That cannot be said about the Bills' 26th-ranked defense this season.
Maybe it was beginner's luck when Wannstedt broke into the league as the defensive coordinator for the Dallas Cowboys. Jimmy Johnson brought him up from the University of Miami, and the Cowboys' D became one of the NFL's best.
Wannstedt was tabbed to replace the great Mike Ditka in Chicago, and was fired after going 41-57. He re-joined Johnson in Miami to coach the Dolphins, and it's been downhill ever since.
Wannstedt is widely blamed for driving a perennial playoff team into the ground in Miami. After his failure as an NFL head coach, he tried his luck at the University of Pittsburgh, where he was unable to get his team to compete in the Big East.
The Bills defensive coordinator is just not an effective coach anymore. Time to hang it up.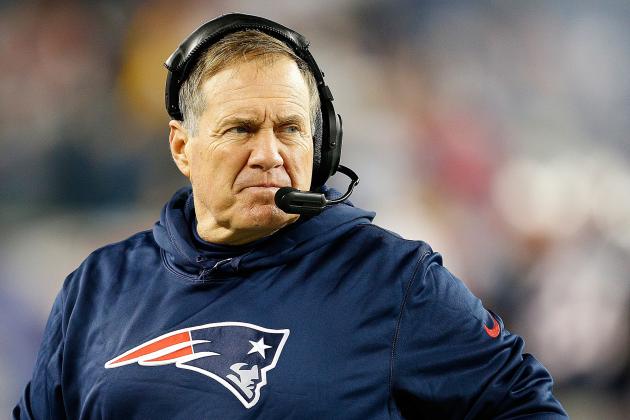 Jim Rogash/Getty Images

Really, how many more championships and accolades does one coach need?
Bill Belichick has done it all in the NFL, taking his team to five Super Bowls and winning three, with perhaps another appearance on the horizon this season.
The great Belichick should go out on a high note and leave some for the rest of the AFC. He is, after all, one of the league's oldest head coaches. How many more winters in New England will his bones withstand in that hoodie?
Jeff Gross/Getty Images

The Urban Dictionary is not for the feint of heart at times, but it has produced a fine term named after San Diego's soon-to-be-ex-coach, Norv Turner:
norved

1. Contraction for "Norv Turner", currently the head coach of the cratering San Diego Chargers. Used to describe the pinnacle of dysfunctional head-coaching abilities conversationally.

2. They've been Norved, e.g. cursed by several years of bad luck, Murphy's Law, or just plain pathetic.

3. Norving, the act of being Norved. See FUBAR and AJ Smithed. His team was beaten so badly, they must have been norved from the initial kickoff.

The norving is strong in that one, Luke.

All norved up beyond recognition.
That is kind of everything that needs to be said. Turner took the reins from Marty Schottenheimer, who was fired after a 14-2 season, and turned them into a perennially average-at-best team.
A.J. Smith is partially to blame—that is why he's also getting canned at the end of the year—but Turner is well past his prime.
Jim Rogash/Getty Images

How bad are things for the Bills that they have two coaches on this list?
Granted, they are not one of the worst teams in the league right now, but that is in spite of their head coach. For some reason, Gailey refuses to give C.J. Spiller more playing time despite his status as the best offensive weapon on the team.
Buffalo's patchy season is just the latest in a career filled with mediocrity for Gailey. Aside from good years as an offensive coordinator, Gailey has simply never been a good head coach.
At 60, his effectiveness as any type of coach might be impacted. It's time to pack it up and move to a tropical locale.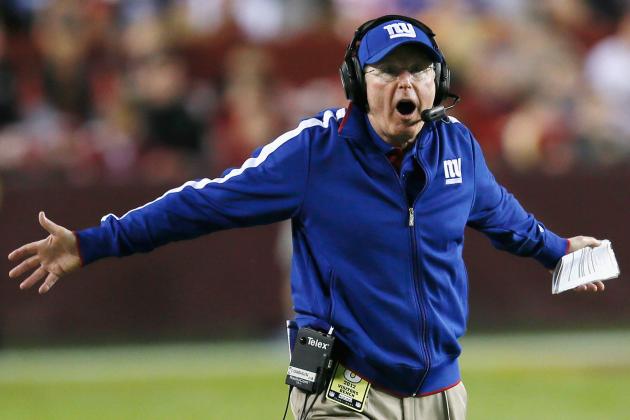 Rob Carr/Getty Images

Good thing Tom Coughlin and Bill Belichick have gone head-to-head in Super Bowl matchups, otherwise they might have a monopoly on championships.
Coughlin has been in hot water in recent years only to reverse fortunes on a dime. He has enough credit in New York to coast a few more years, but maybe he should hang it up and give the rest of the NFC East a crack at a Super Bowl run.
The Giants leader is the oldest head coach in the league to boot. Maybe it's time to retire and maximize the time to enjoy it.