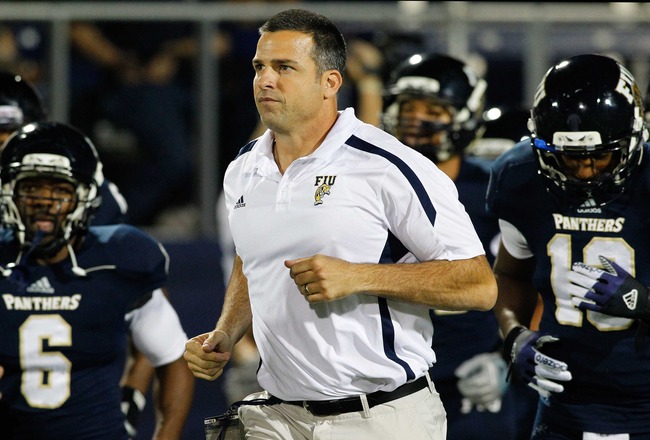 Robert Mayer-USA TODAY Sports
On December 5, 2012, Florida International University (FIU) fired head coach Mario Cristobal. The decision by Athletic Director Pete Garcia came as a surprise, as Cristobal had lifted the bottom-feeding program to two bowl appearances and some national notoriety in his first five years. Before the start of his sixth season, FIU had received three votes in the USA Today Coaches' Poll.
Unfortunately, FIU did not meet their preseason expectations and finished 3-9. After the shocking dismissal, FIU fans rationalized that Garcia had to have a plan.
But does he? Let's look at potential replacements.
Butch Davis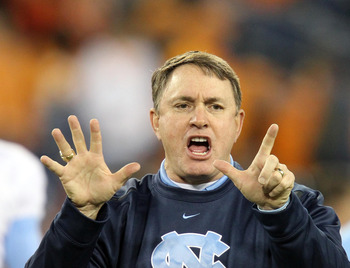 Marvin Gentry-USA TODAY Sports
If anything, Butch Davis is a great recruiter. He put together one of the best collegiate teams ever, the 2001 Miami Hurricanes, but, unfortunately, he was not allowed to coach them. Instead, Larry Coker won with an inherited team after Davis left to become the head coach of the Cleveland Browns.
Davis was considered an early front-runner for the FIU job because of his relationship with Garcia, working with FIU's AD while with the Hurricanes and the Browns. Davis would be an upgrade for the program, but, according to David Neal of the Miami Herald, FIU sources claimed that he was not interested in their school on December 7.
Greg Auman of the Tampa Bay Times reported that Davis was interested in the University of South Florida opening but it was recently awarded to Willie Taggart, the former Western Kentucky head coach.
In July 2011, Davis was fired as the head coach of North Carolina because of an NCAA investigation alleging that various UNC players were receiving improper benefits from sports agents.
It is uncertain whether Davis is now interested in FIU. It appears he is a longshot.
Houston Nutt
Spruce Derden-USA TODAY Sports
Houston Nutt has expressed interest in FIU, according to Yahoo! Sports' Charles Robinson.
His resume is impressive, being a head coach in the SEC from 1998-2011 with Arkansas and Ole Miss. During that stretch, Nutt compiled a record of 99-74, with nine winning seasons. He was let go in 2011 after consecutive seasons of 4-8 and 2-10 records at Ole Miss.
With success in the SEC, Conference USA should be a breeze for Nutt, making him a front-runner.
Geoff Collins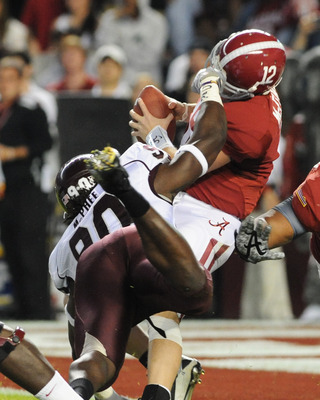 Al Messerschmidt/Getty Images
Geoff Collins, who has been the co-defensive coordinator for Mississippi State during the last two seasons, was the defensive coordinator for FIU in 2010. He is not a sexy name, but Bruce Feldman of CBS Sports reported that an FIU source claimed that the school is interested in Collins.
The Bulldogs were 7-6 in 2011 and are currently 8-4 and headed to the Gator Bowl againstNorthwestern. The FIU fan base will likely be disgruntled if Collins is the best Pete Garcia can do.
James Coley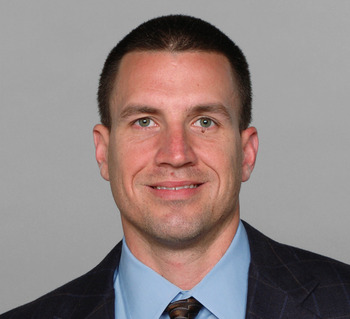 NFL Photos/Getty Images /Getty Images
David Neal of the Miami Herald speculates that FIU may consider James Coley, the current offensive coordinator for Florida State. Coley served as FIU's offensive coordinator in 2007 and attended Miami Senior High. Coley is considered a high-end recruiter but does not have the overall recognition to please FIU's fan base.
Manny Diaz
Matthew Emmons-USA TODAY Sports
Texas defensive coordinator, Manny Diaz, was also reported to be coveted by FIU according to CBS Sports' Bruce Feldman.
Diaz found success between 2006-2009 as the DC for Middle Tennessee State. His defensive success continued at Mississippi State in 2010. In 2011, he took the same position for the University of Texas and the Longhorns defense has been widely criticized the last two seasons. In 2012, Texas allowed the most total yards in school history. Diaz is in danger of losing his job and would not be a popular choice in Miami.
Diaz's father was the mayor of Miami from 2001 to 2009.
Randy Shannon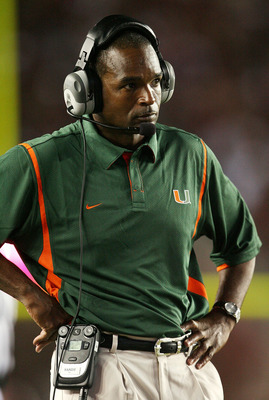 Doug Benc/Getty Images
Randy Shannon, who coached at the University of Miami from 2001 to 2010, becoming the head coach in 2007, would be a logical candidate. The former UM linebacker is well connected to the recruiting hotbed that is South Florida. While at UM, Shannon consistently brought in blue-chippers.
He is currently coaching the linebackers at Texas Christian, but is rumored to be a candidate for FSU's defensive coordinator position by many sources including Tom D'Angelo of the Palm Beach Post. He had mild success at UM but was fired in 2010. He may be motivated to compete against UM in the state's recruiting battle and improve his reputation as a game-day coach.
In Conclusion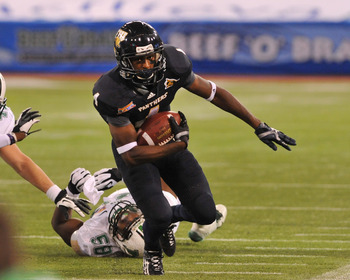 Al Messerschmidt/Getty Images
While Cristobal found success at FIU, his recruiting was average. FIU had their best recruiting classes under Cristobal, but they were chock full of two and three star recruits. It is understood that it is difficult to draw the top players to a school with little history, but Cristobal had only one game-breaking recruit, the Indianapolis Colts' T.Y. Hilton.
For this reason, there may be a method to Pete Garcia's madness, but only if he lands someone like Butch Davis, Houston Nutt, or Randy Shannon. If Garcia offers FIU a no-name assistant to lead the football program, he deserves to be crucified by FIU fans and the media.
After the Isiah Thomas fiasco and this potential blunder, maybe it is Garcia who should be the next to go.
Keep Reading
Load More Stories