NFL Picks Week 15: Analyzing Expert Predictions from Around the Web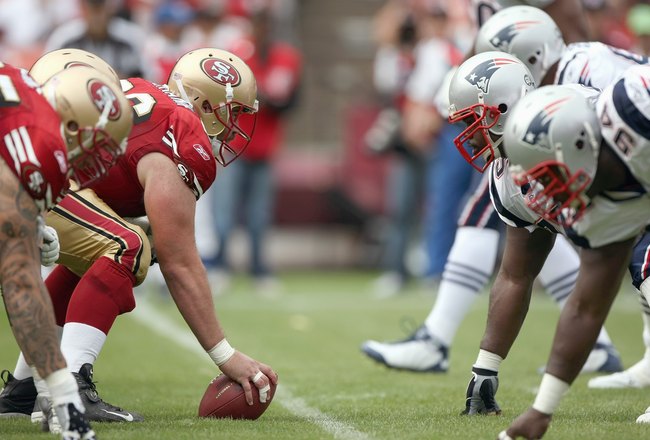 Jed Jacobsohn/Getty Images
Week 15 in the NFL marks a shift into playoff intensity for many teams as the postseason draws ever closer.
The teams at the top are desperate to earn a first-round bye, while many are still fighting to get in. This is the best time of year for football fans, as there are plenty of meaningful games on the schedule.
Follow along as we take a look at what some of the leading experts have to say about this weekend's slate of games, and I'll throw my two cents into the mix, as well.
List of experts: Bleacher Report's Michael Schottey, ESPN's Chris Mortensen, CBS Sports' Pete Prisco, NFL.com's Gregg Rosenthal and SI.com's Peter King.
Bengals vs. Eagles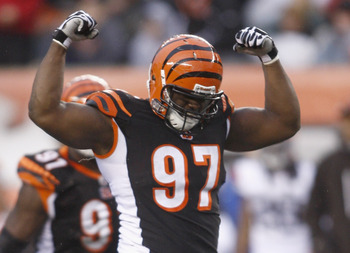 John Grieshop/Getty Images
Schottey: Bengals
Mortensen: Bengals
Prisco: Bengals
Rosenthal: Bengals
King: Bengals
Me: Bengals
This one is easy.
The Cincinnati Bengals are still in the hunt for the No. 6 seed in the AFC, and they won't fall flat. Geno Atkins and the team's outside pass-rushers should have a field day against rookie quarterback Nick Foles, and the Philadelphia Eagles secondary will get torched by A.J. Green and company.
Giants vs. Falcons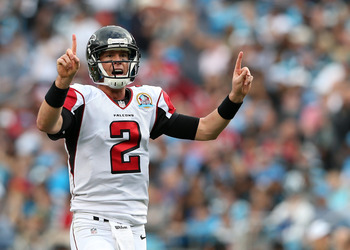 Streeter Lecka/Getty Images
Schottey: Giants
Mortensen: Falcons
Prisco: Falcons
Rosenthal: Giants
King: Falcons
Me: Giants
This game should be one of the more entertaining ones to watch this weekend.
The New York Giants are fighting for their playoff lives right now with the Dallas Cowboys and Washington Redskins breathing down their neck. I expect them to beat the Atlanta Falcons by four points in a shootout.
Vikings vs. Rams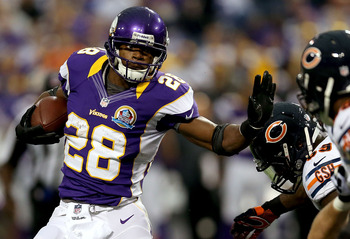 Matthew Stockman/Getty Images
Schottey: Vikings
Mortensen: Rams
Prisco: Rams
Rosenthal: Rams
King: Vikings
Me: Rams
Adrian Peterson has been on a major roll lately, breaking off seven 100-plus-yard games in a row. He won't be slowed down this week, but I expect the St. Louis Rams to force a couple of costly turnovers that will be the difference in the game.
Jaguars vs. Dolphins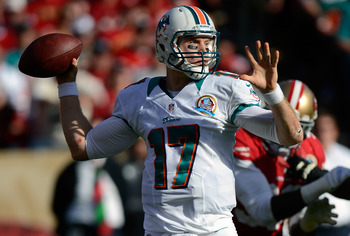 Thearon W. Henderson/Getty Images
Schottey: Dolphins
Mortensen: Dolphins
Prisco: Dolphins
Rosenthal: Dolphins
King: Dolphins
Me: Dolphins
Unanimous agreement by the experts here, and for good reason.
The Jacksonville Jaguars have shrunk back down to their pathetic normal after a couple of weeks where they almost looked like an NFL team.
The Dolphins, on the other hand, have been playing tough all year long.
Packers vs. Bears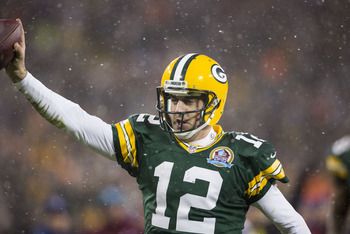 Tom Lynn/Getty Images
Schottey: Packers
Mortensen: Packers
Prisco: Packers
Rosenthal: Packers
King: Packers
Me: Packers
The Chicago Bears have lost four of five games this past month, and the team's defense hasn't been performing up to the high standard we saw for the first half of the season.
Aaron Rodgers will have a big game, and now that Clay Matthews is expected to play, l expect Jay Cutler to struggle.
Redskins vs. Browns
Rob Carr/Getty Images
Schottey: Redskins
Mortensen: Browns
Prisco: Browns
Rosenthal: Redskins
King: Browns
Me: Redskins
Robert Griffin III has practiced the past couple of days, and I fully expect him to play. He may not be as mobile as we're used to seeing, but Alfred Morris is still just as dangerous as ever. The Cleveland Browns have won three games in a row, but the buck stops here.
Broncos vs. Ravens
Ezra Shaw/Getty Images
Schottey: Broncos
Mortensen: Broncos
Prisco: Broncos
Rosenthal: Ravens
King: Broncos
Me: Broncos
Hmmm...
Joe Flacco or Peyton Manning?
Yeah, I'm going with Manning this week.
Colts vs. Texans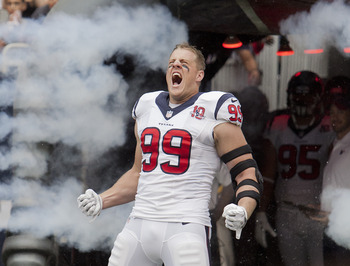 Bob Levey/Getty Images
Schottey: Texans
Mortensen: Texans
Prisco: Texans
Rosenthal: Texans
King: Texans
Me: Texans
Sure, the Houston Texans secondary is ripe for exploitation, but the Texans as a team are just better than the Indianapolis Colts. And after the New England Patriots annihilated the Texans last week in Boston, some home cooking against a lesser team is just what the doctor ordered for the AFC's No. 1 seed.
Buccaneers vs. Saints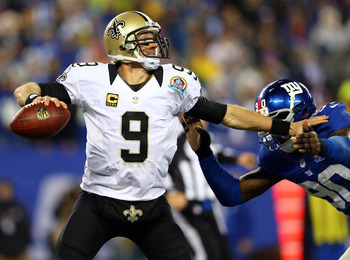 Elsa/Getty Images
Schottey: Buccaneers
Mortensen: Saints
Prisco: Saints
Rosenthal: Buccaneers
King: Saints
Me: Saints
The Tampa Bay Buccaneers don't rush the passer well, don't cover well and give up a ton of yards through the air.
The New Orleans Saints couldn't stop the run if their season depended on it.
Both teams have some glaring weaknesses, but I'm taking Drew Brees in this one to go bonkers against one of the NFL's worst secondaries.
Lions vs. Cardinals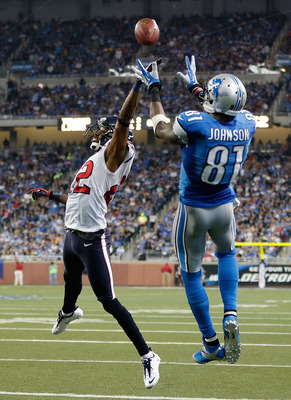 Gregory Shamus/Getty Images
Schottey: Lions
Mortensen: Lions
Prisco: Lions
Rosenthal: Lions
King: Lions
Me: Lions
You've seen the Arizona Cardinals play recently, right?
The Seattle Seahawks beat them last week by a score of 58-0, and though the Detroit Lions aren't as good as the Seahawks, you can expect another beat-down to occur in Week 15.
Panthers vs. Chargers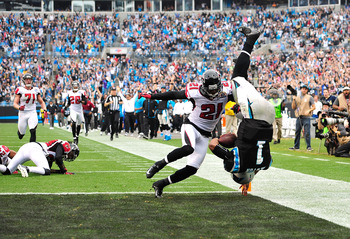 Grant Halverson/Getty Images
Schottey: Chargers
Mortensen: Chargers
Prisco: Chargers
Rosenthal: Panthers
King: Panthers
Me: Panthers
The San Diego Chargers should win this game, which is why I'm picking against them.
The Norv Turner era has been full of games like this one that the Chargers should have won, but his soft approach to coaching has doomed this team.
I expect Cam Newton to have another big game after torching the Atlanta Falcons a week ago, and the Panthers will win on the road for the third time in 2012.
Seahawks vs. Bills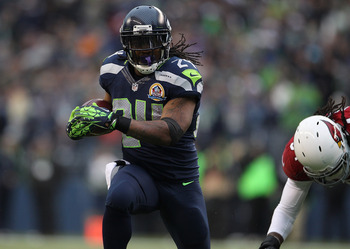 Kevin Casey/Getty Images
Schottey: Seahawks
Mortensen: Seahawks
Prisco: Seahawks
Rosenthal: Seahawks
King: Seahawks
Me: Seahawks
The Seattle Seahawks simply have a better team.
Marshawn Lynch has been the second-most impressive running back in the NFC this season behind Adrian Peterson, and he'll have another big game against the porous run defense of the Buffalo Bills.
Furthermore, the Seahawks defense should lock down any semblance of a Bills passing game, and C.J. Spiller won't be able to carry the team all by himself.
Steelers vs. Cowboys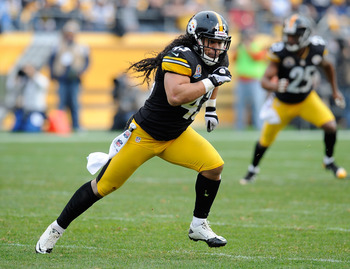 Joe Sargent/Getty Images
Schottey: Steelers
Mortensen: Cowboys
Prisco: Steelers
Rosenthal: Steelers
King: Steelers
Me: Steelers
Chris Mortensen is the only expert picking the Dallas Cowboys, and I have to go with the rest of them on this pick.
I don't expect the Pittsburgh Steelers defense to let another offense dictate the tempo after getting torched by the San Diego Chargers last week, and Ben Roethlisberger will have a big game to keep the Steelers' playoff hopes alive.
Chiefs vs. Raiders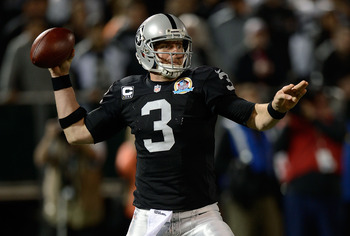 Thearon W. Henderson/Getty Images
Schottey: Chiefs
Mortensen: Raiders
Prisco: Chiefs
Rosenthal: Chiefs
King: Raiders
Me: Raiders
The Kansas City Chiefs are just terrible, but then again, so are the Oakland Raiders. Both teams give up a ton of points, and both teams give the ball away.
Flip a coin, folks. That's about how predictable this game will be. The only thing that has me picking the Raiders is that they're the home team.
49ers vs. Patriots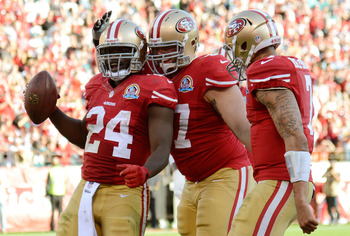 Thearon W. Henderson/Getty Images
Schottey: Patriots
Mortensen: Patriots
Prisco: Patriots
Rosenthal: Patriots
King: Patriots
Me: 49ers
The New England Patriots have been vulnerable against teams that equip two-tight-end sets, and the San Francisco 49ers have two excellent tight ends in Vernon Davis and Delanie Walker.
Furthermore, the 49ers feature the hottest pass-rusher in the NFL in Aldon Smith, and the team's defense is the most complete unit in the league.
I'm picking the 49ers to upset the Patriots on the road, and I predict Colin Kaepernick will surprise many folks around the country who haven't really seen how well he throws the ball.
Jets vs. Titans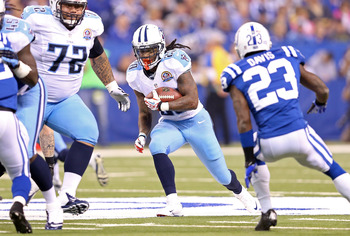 Andy Lyons/Getty Images
Schottey: Titans
Mortensen: Jets
Prisco: Titans
Rosenthal: Jets
King: Titans
Me: Titans
Two things will finally die this weekend:
1. Rex Ryan's "Mark Sanchez gives us the best chance to win" speech
2. The New York Jets' playoff hopes.
Chris Johnson will rip a hole right through the Swiss-cheese defense of the Jets, and the Tennessee Titans will humiliate the Jets on national television.
Follow me on Twitter @JesseReed78 and check out my weekly NFL picks at Pickfactor.com
Keep Reading