WWE TLC 2012 Match Card: Showcasing Most Anticipated Bouts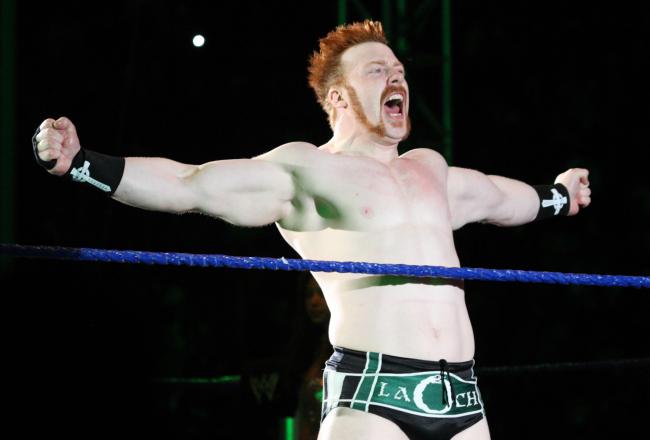 Gallo Images/Getty Images
Every wrestling fan is extremely excited to see how WWE closes out what has been a wild year for the company. WWE's final pay-per-view of 2012, TLC, has the opportunity to go down as the year's best as WWE has lived up to the theme of the pay-per-view and provided an all-out, 'hardcore' appeal for fan's missing the golden days of the Attitude Era.
As expected, the most anticipated matches for this event are of the hardcore variety. More importantly for WWE, they are all main-event matches, which means the creative team has done a great job building these bouts as must-see contests.
Let's get crackin'.
The Shield vs. Team Hell No and Ryback in a 6-Man TLC Match:
Hopefully this match closes the show, seeing as Ryback would've been in the main event against CM Punk for the WWE Championship in the same stipulation.
The Shield has easily been the single most entertaining aspect of any professional wrestling show over the past month. These three men have been branded to perfection with their all-black attire and no-nonsense attitude. These three vigilantes in the fight against injustice are clearly hungry and tired of being overlooked as their aggression and charisma oozes out of television sets worldwide.
Ryback, Kane and Roman Reigns are pure monsters. Whenever they hit somebody with a ladder or steel chair, or put somebody through a table, we'll feel it. It's going to be an intense match, especially when taking into account that this will be Reigns, Seth Rollins and Dean Ambrose's debut match. They will look to make a major impact in the eyes of the fans and WWE management. Their debut alone makes this not only the most exciting and anticipated matches on the card but of the entire year.
John Cena vs. Dolph Ziggler in a Ladder Match for the World Heavyweight Championship Money in the Bank Briefcase:
Anytime you get the charismatic and emotionally-evoking John Cena in the ring with arguably the most exciting in-ring performer in today's business in Dolph Ziggler, you know you're in for a show. These two men have already been involved in two great matches on Raw this month and now we'll get to see them tangle with a ladder involved and something on the line.
Which Will Be Match of the Night?
Expect the crowd to be heavily invested in this match due to Ziggler's showmanship and Cena's innate ability to draw a reaction from every single wrestling fan across the world. Throw in the possibility of AJ Lee and Vickie Guerrero getting involved and this match has the opportunity to be the match of the year.
More importantly, this is Ziggler's biggest test to date in his career. This match will tell us if he is capable of breaking through the glass ceiling and into the main-event stratosphere. He has the potential to be the 2013 breakout performer of the year and it all starts at TLC by defeating Cena to retain the Money in the Bank briefcase.
Sheamus vs. Big Show in a Chairs Match for the World Heavyweight Championship
Though the idea of a 'chairs' match is a silly and forced concept to entertain the theme of the pay-per-view, it doesn't take away from the fantastic continuity of the storyline. The match actually makes sense unlike in past events after Sheamus obliterated Big Show with a chair at Survivor Series.
Many fans like to complain that Sheamus is stale and that Big Show is overrated and boring, yet these two men have put on two awesome matches at Hell in a Cell and Survivor Series. It's going to be fun watching these two monsters destroy steel chair after steel chair on each other and hearing each one echo throughout Brooklyn.
It's an underrated match heading into the event because it is the third time we'll have seen it in three months. This contest actually has the opportunity to steal the show.
Expect mayhem at TLC from these three main events. Fans looking for that extreme element for the first time in many months will be treated to a gift at TLC. This pay-per-view will rival the likes of WrestleMania 28 and Extreme Rules as the year's most entertaining event.
Check back for more on the World Wrestling Entertainment as it comes, and visitBleacher Report's wrestling page to get your fill of WWE/TNA. For more wrestling talk, listen to Ring Rust Radio for all of the hot topics you just can't miss (some language NSFW).
This article is
What is the duplicate article?
Why is this article offensive?
Where is this article plagiarized from?
Why is this article poorly edited?