Mike McCoy, Bruce Arians, Jon Gruden and the Top Head Coaches in Waiting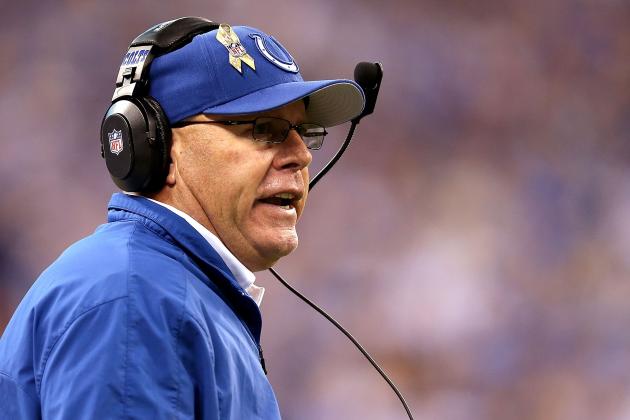 Matthew Stockman/Getty Images

In certain cities—including Philadelphia, San Diego, Chicago and Cleveland—one of the most intriguing aspects of this NFL offseason will be who is coaching next year.
Will it be the hot name in coaching? The offensive coordinator whose system is the talk of the league? The battle-tested coordinators who deserve a shot? Or the guy who may return to coaching and everyone keeps talking about?
Whatever the case may be, I've identified the seven most intriguing head coaching prospects (in my opinion, at least) for teams to consider this offseason.
The head coach has been fired. Long live the head coach!
Begin Slideshow

»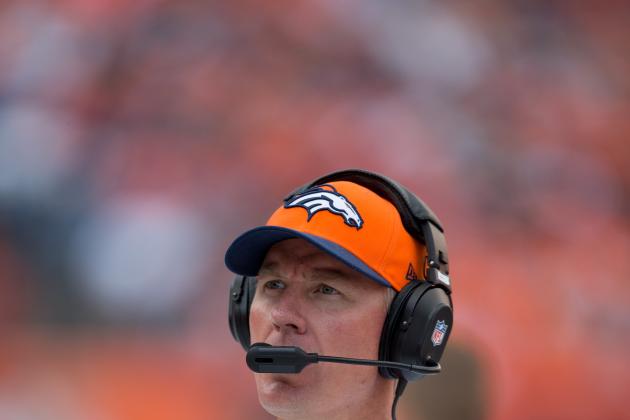 Justin Edmonds/Getty Images

Mike McCoy deserves to get a long, hard look from NFL teams. He has shown a great deal of versatility as the offensive coordinator for the Denver Broncos, catering systems to Tim Tebow a year ago and Peyton Manning this year.
Plus, he brings a lot of NFL experience to the table and was basically handed the reins to the offensive side of the ball by John Fox.
And McCoy has fast become one of the hottest names this offseason, according to Jay Glazer of Fox Sports:
The Bears have already asked for permission to interview Broncos offensive coordinator Mike McCoy. He's a very, very hot name right now

— Jay Glazer (@JayGlazer) December 31, 2012
He'll get a coaching gig this season. It's only a matter of where at this point.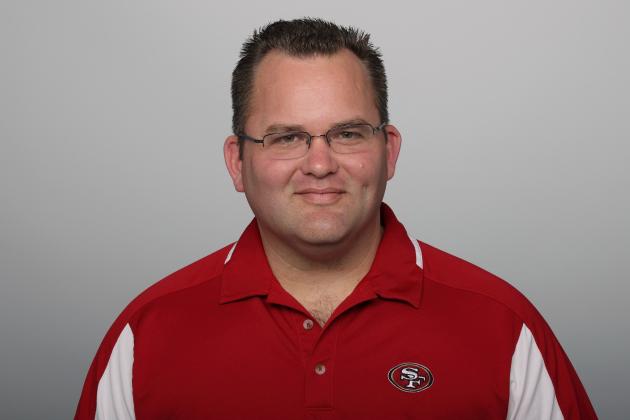 Handout/Getty Images

Few offensive coordinators get more out of the talent level they have than Greg Roman of the San Francisco 49ers.
Utilizing a variety of formations, unique play-calls and the right balance of a smash-mouth running attack with an effective play-action scheme, Roman has built an offense that can grind out the clock or put points on the board quickly.
He's one of the league's most respected offensive minds, and surely a few teams looking for a new coach will come knocking. As far as hot offensive minds go he's the anti-Chip Kelly, but at least his offense has proven to work at the NFL level.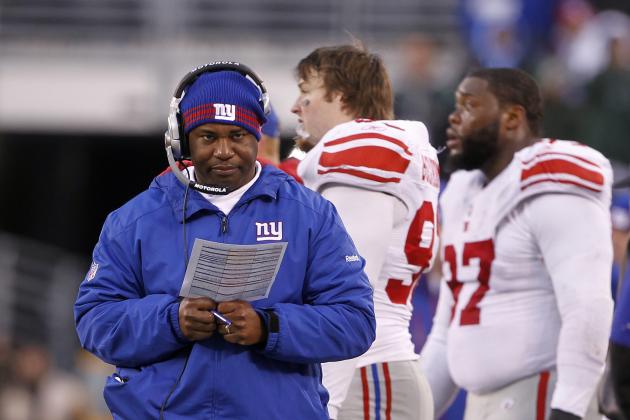 Rich Schultz/Getty Images

Perry Fewell has interviewed for jobs before, sure, but after foiling Tom Brady in last year's Super Bowl and maintaining one of the league's nastiest pass rushes, Fewell is going to get a head-coaching gig soon enough.
Fewell will be most appealing to a team that wants a more defensive identity and hopes to build that through a strong defensive line. He's overdue for a chance to be a head coach, and I would guess this offseason he'll finally get his chance.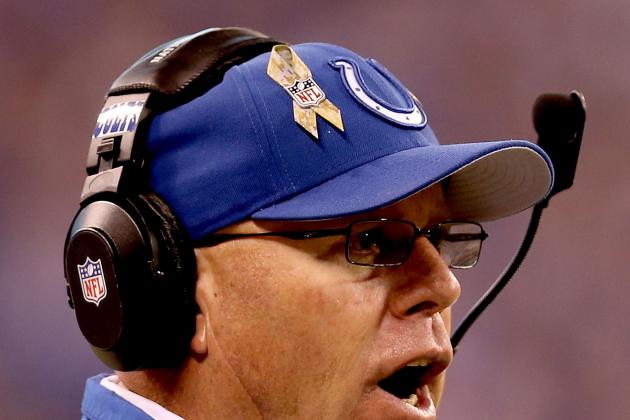 Matthew Stockman/Getty Images

One of the best stories in football has been the Indianapolis Colts, a team that went from being the worst in the NFL a year ago to a playoff team.
And they've done all of that after head coach Chuck Pagano was diagnosed with leukemia.
When Pagano left the team to begin his chemotherapy treatment, Arians took over and has been nothing short of masterful in guiding the Colts to the team's current 11-5 record. Under Arians, the team was 9-3.
Arians was already respected as an offensive mind, but now he has proven he can handle the rigors of being a head coach. Expect Arians to field a few calls this offseason.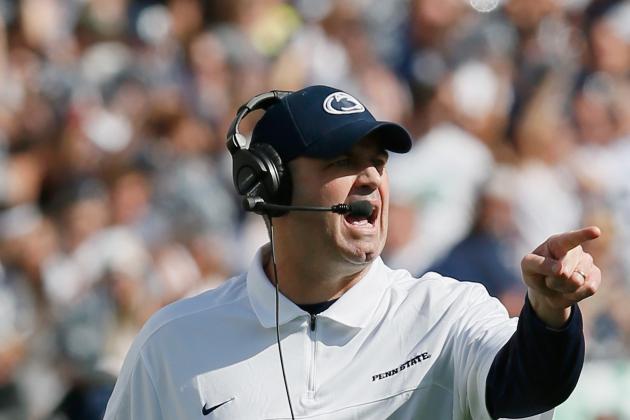 Rob Carr/Getty Images

Bill O'Brien has two things going for him: He was the offensive coordinator for the New England Patriots in 2011 when the team reached the Super Bowl, and he led Penn State to a surprising 8-4 record in the post-Sandusky scandal season, as Penn State was hit with NCAA sanctions and a number of key players transferred.
Those are two pretty good things to have going for you.
O'Brien won't be easy to pry from Penn State, however, and could even cost a team a pretty big buyout if they decide to go that route. He'll be a hot name in coaching searches, but I wouldn't be surprised if he returned to Penn State for another season.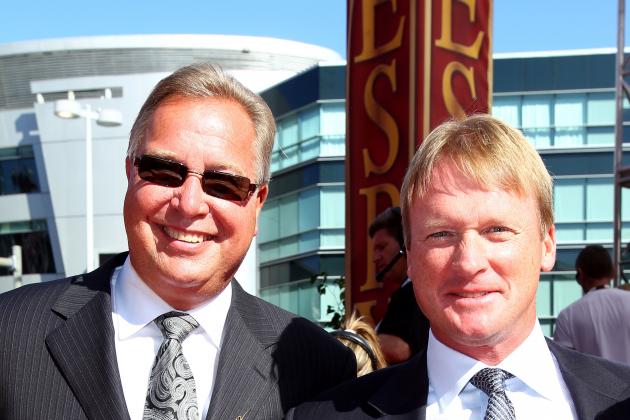 Alexandra Wyman/Getty Images

Gruden can talk about wanting to stay in announcing all he wants, but if the right coaching position is offered to him, I think he'll take it.
Mike Freeman of CBS is reporting just that:
Despite public protestations he's happy in his current position as a television analyst, Jon Gruden will interview with NFL teams for their head coaching position, according to people with knowledge of the situation.

Over the past few weeks, teams have quietly contacted Gruden and/or his representatives to gauge Gruden's interest. In response, Gruden and/or his representatives informed teams Gruden would speak to them once the regular season ended.
Gruden will likely want to come into a situation with pieces already in place to work with, namely a franchise quarterback, and some talent already littered about the roster. Um, San Diego Chargers, anyone?
The truth is, we're all going to be inundated with Gruden rumors until he actually returns to the league, which he will. This guy is a nut about football, and still wakes up at 3:30 a.m. to break down film. Seriously.
He'll be back in coaching. The only questions are when he'll choose to return and where he'll coach again.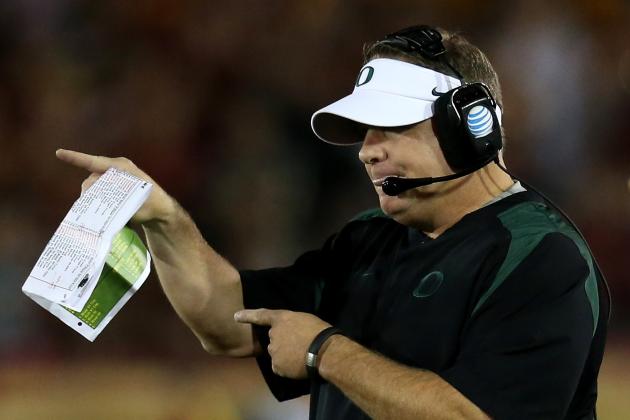 Stephen Dunn/Getty Images

Oregon's head coach has become the college coach du jour this year, and many people believe he'll finally make the jump to the NFL. His up-tempo, spread offense would need to be tweaked in the NFL, but he's generally considered to be one of the brightest minds at any level in football today.
While Kelly would likely need to surround himself with a strong, experienced coaching staff and a defensive coordinator given general sovereignty to run that side of the ball, Kelly has the potential to be "the next big thing" in the NFL.
Look for teams like the Philadelphia Eagles and Cleveland Browns to make a major push to land Kelly.