WWE TLC 2012: 10 Reasons This Will Be WWE's Worst Event of the Year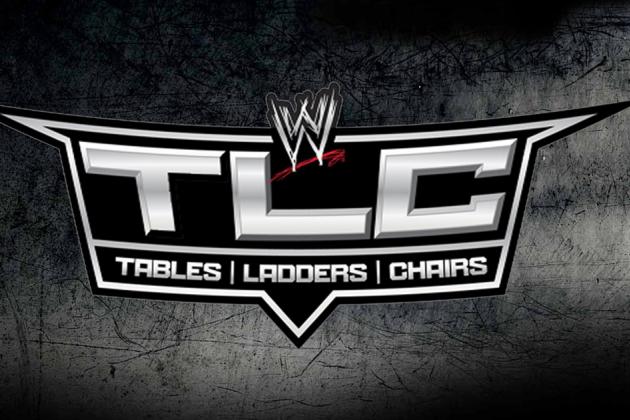 WWE's last pay-per-view event of 2012 will take place on Sunday. Photo courtesy of wrestlevalley.org
WWE is preparing for TLC, its final pay-per-view of 2012, and it will be one to be remembered...for being awful.
Everything is against this PPV. CM Punk had emergency surgery, which is forcing the WWE's hand in a few matches, making the entire show feel rushed and unorganized. That, along with other factors, is going to make TLC go down in history as one of the worst.

TLC pay-per-views have the potential to be one of the best shows of the year. 2012 won't be one of those years.
Begin Slideshow

»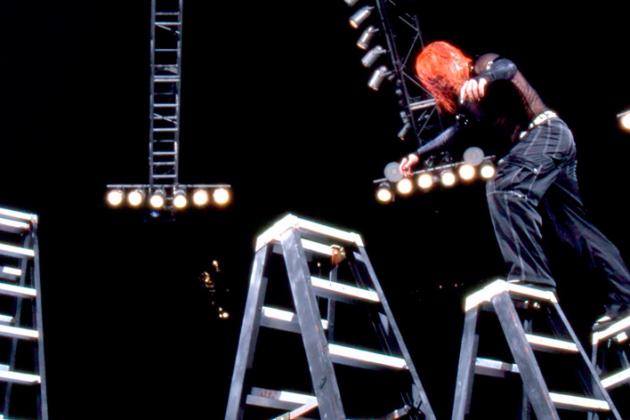 Ladder matches are some of the most exciting matches the WWE has to offer. Photo courtesy of WWE.com
Some of the most exciting matches in WWE history have been ladder matches. The Hardy Boyz, Edge and Christian made their careers in ladder matches.
Now, in a PPV with ladder in the title, there are only two ladder matches.

Dolph Ziggler and John Cena will compete in a ladder match for Ziggler's Money in the Bank briefcase, and the six-man tag match with Ryback and Team Hell No against The Shield is a TLC match, the only TLC match at the TLC pay-per-view.

Most years there are only one or two ladder matches at a TLC pay-per-view, which is fine. However, when you don't have your WWE champion, it couldn't hurt to toss in a few more tables and ladders.

With CM Punk out of action and no WWE Championship match, adding another TLC match or ladder match would make the show a lot more interesting.

Why not add a table or ladder stipulation to the US or Intercontinental matches just to make things a little more interesting?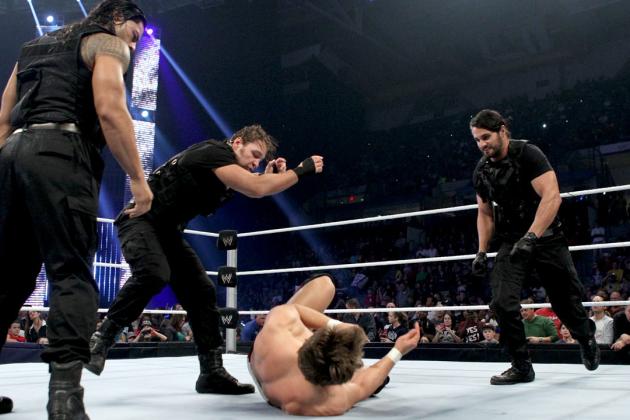 The Shield has been dominating WWE Superstars left and right. Now they'll be forced into an actual match after a CM Punk injury. Photo courtesy of WWE.com
One of the biggest issues with the TLC pay-per-view is the six-man TLC tag match with Team Hell No featuring Ryback and The Shield.
While this is a match I could definitely support down the road, it's way too early for the Shield to have a match.
The Shield have just recently began "correcting the injustices" in the WWE. The WWE Universe hardly even knows what they're about, and they're in a huge match at TLC. Putting them in a match this early could absolutely kill the momentum they've built.
The WWE is entering dangerous territory with this match. If The Shield wins, Vince's new pony, Ryback, will look weak for losing another PPV match. If Ryback wins, The Shield will look weak, which will totally kill their tough and ferocious crusade against injustice.
The only way the WWE can save this one is by giving Ryback another dirty loss. This loss has to be extra dirty though. Ryback has already lost dirty at a few PPVs; this one would have to be epic. The WWE Universe can only see him lose dirty so many times before his matches become boring.
Either way, the WWE can't win with this match at TLC, which will leave a mark on this PPV on the whole.
In the past the WWE has used their YouTube pre-shows to show midcard Superstars go at it. Now it's Divas...in Santa outfits. Photo courtesy of WWE.com
The YouTube pre-show hasn't been anything special since the WWE brought it to PPVs earlier this year.
At least it's usually been a moderately entertaining match, putting the US title on the line on an occasion or two, and even having a few solid tag team matches. This Sunday will be a different story.
The WWE is filling the pre-show slot with a Divas Battle Royal, excuse me, a "Santa's Helpers" Divas Battle Royal. Whoever wins the pre-show battle royal will become the No. 1 contender for the Divas Championship.
Starting TLC with a battle royal to decide an irrelevant No. 1 contender for an irrelevant title? Not a great start to a bad PPV.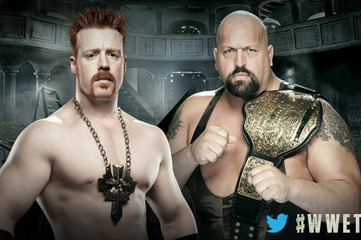 Sheamus and Big Show will fight for the third pay-per-view in a row on Sunday. Photo courtesy of WWE.com
The World Heavyweight Championship race has had a trend lately. We see two moderately interesting WWE Superstars fight for three PPVs, testing the patience of the entire WWE Universe. We saw it first with Alberto Del Rio and Sheamus and now with Sheamus and Big Show.
The first match in the Big Show-Sheamus series was surprisingly good. At their second meeting Big Show stole a sneaky victory, pulling the referee into the path of a Brogue Kick, showing that the feud would roll on for a few more weeks.
Roll on it has. Booker T had the two Superstars sign a no-contact contract so they can't even fight in the weeks before the match.
This feud has run its course. They've had a few great matches and have made SmackDown exciting for a few minutes a week.
As the only major championship match on the card, this match will have to do something amazing to keep the feud interesting and make up for the void left by CM Punk.
To add lukewarm fuel to the boring fire, it's a chairs match.
This match doesn't have the firepower to be a main event match. It's not even the best match on the card, which, as the biggest championship up for grabs on Sunday, it should be.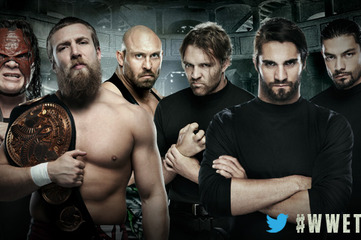 The Shield will take on Team Hell No and Ryback in the only TLC match on Sunday. Photo courtesy of WWE.com
Most of the biggest matches at TLC pay-per-views are reserved for the TLC stipulation.
This Sunday the TLC match is one that has no titles, heck, no anything up for grabs.
Ryback and Team Hell No will take on The Shield in a TLC match that will be decided by pinfall or submission, kind of eliminating the purpose of the "L" all together.
While this match will be good, it isn't really conducive to the stipulation. WWE may as well make it a no-disqualification match so Ts, Ls and Cs would be allowed, without the added explanation for having nothing hanging above the ring.
Not only is this a strange matchup for the stipulation, but the match was also a last-second fix for CM Punk's emergency surgery. This match will have to be epic to make fans forget about CM Punk for a few hours, and it won't be.
As mentioned before, this match can't make all the fans happy. Either Ryback and Team Hell No win and The Shield's dominance is compromised or The Shield wins and Ryback looks weak. Add in the fact that nothing big is at stake like a title or an MITB briefcase, and this match becomes a lot less interesting.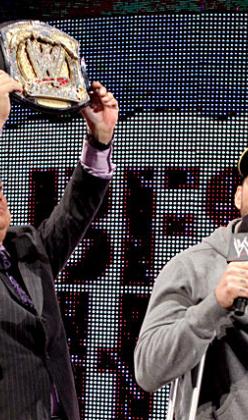 CM Punk's sudden knee injury has thrown a wrench into the WWE's TLC plans. Photo courtesy of WWE.com
CM Punk's unexpected injury will lead to his absence from the TLC pay-per-view. Punk won't be able to compete, which is a big issue for the WWE and TLC.
A PPV without the WWE champion? Seems strange.
The WWE had to switch some things around on the card to make up for Punk's absence. Instead of facing Punk at another PPV, Ryback has been put into a six-man tag match with Team Hell No against The Shield.
The WWE Universe wants to see the champion, whether they like him or not. Fans of Punk pay to see him, hoping to see him sneak away with another victory, while people who dislike Punk pay to see him hopefully get what he deserves. The WWE will lose that entire crowd on Sunday.
Not having the current face of the WWE competing at TLC will have a huge impact on the show.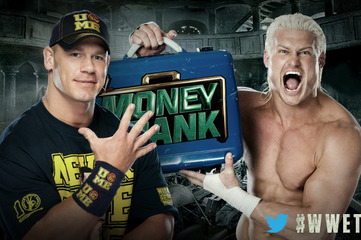 John Cena and Dolph Ziggler will compete for Ziggler's MITB Briefcase on Sunday. Photo courtesy of WWE.com
No WWE champion, in most cases, means no main event match. The main event on WWE's card is usually reserved for the WWE Championship, unless there is something more epic on the card (like Triple H vs. Undertaker or a Money in the Bank match).
Because there isn't a WWE Championship or a huge match, the WWE is in a strange situation. They have no obvious choice for filling the main spot on the card.
The most likely options would be the Cena-Ziggler match, the six-man tag match or the World Heavyweight Championship match.
Either way, the WWE's last PPV of the year doesn't have a true main event, which is a big deal. At the end of the night, if none of the matches jump out as bigger and better than the rest, fans won't be too happy.


Can Ryback really lose on Sunday? Photo courtesy of WWE.com
The best part about WWE pay-per-views is that they are unpredictable. People pay to watch the events because they're something different, they're exciting and anything can happen.
TLC, at least on paper, doesn't have much opportunity to excite the WWE Universe.
The outcomes of the major matches are locked before the event even starts. Big Show is going to beat Sheamus because Sheamus has no reason to win. Either Big Show's dominant monster act has to keep going or Ziggler has to cash in.
The six-man match has to end dirty with Ryback losing or Ryback winning big because Ryback has to either look dominant or look like he got cheated out of a win if he's going to be a player in the title race.
Ziggler has to beat Cena for the MITB Briefcase because Cena has no reason to win the case. The WWE has finally started to let Ziggler win some matches and seem like a legitimate threat, and he needs to be part of the main event picture. He has to win so he can become a major player for the World Heavyweight Championship.
The biggest matches at TLC have an obvious outcome, which isn't what people want to pay to see.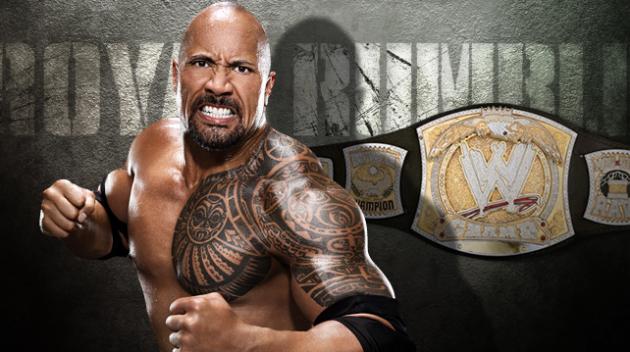 With Royal Rumble just a few weeks away, the WWE has to keep its main storylines intact. Photo courtesy of WWE.com
TLC will be the worst PPV of the year because the WWE can't change too much. With Royal Rumble just a month away, the WWE has to have things in place for the huge January event.
One of the most important parts of the Royal Rumble equation is the CM Punk vs. Rock match. Because of the huge match set up for Royal Rumble, Ryback has to be out of the title picture. This means that whatever happens on Sunday has to shift Ryback's focus from Punk to The Shield.
The WWE can't mess with things too much if they want to have logical, meaningful stories going to Royal Rumble, with just a matter of weeks separating the two events.
Another big part of Royal Rumble is the return of Superstars. While there have been rumors circulating that Brock Lesnar or other NXT stars might run in during matches at TLC, they aren't all that likely with the Rumble right around the corner.
The WWE would rather blow the Universe's mind at Royal Rumble than the month before at TLC.
Because of this, WWE fans will be left disappointed on Sunday.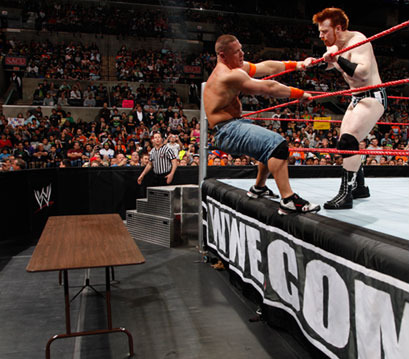 Cena and Sheamus had a Tables match with an...interesting ending. Photo courtesy of WWE.com
While there are only two ladder matches on the card, there is also a chairs match between Sheamus and Big Show and a tables match between Team Rhodes Scholars and Team ReyCara.
Because so many of the announced matches involve foreign objects of some kind, fans shouldn't hold their breath for great wrestling.
While matches with objects can be really entertaining, the objects can take a lot of time away from good in-ring action, something that is expected from WWE pay-per-views.
Would fans rather see Sheamus and Big Show go at it in a normal match, or would we rather watch them swing chairs at each other for 15 minutes?
At TLC, matches can become more about the objects than the wrestlers, which is another reason that this pay-per-view will be the worst of the year.