What Was with Brandon Marshall's Christmas Tree?
Use your ← → (arrow) keys to browse more stories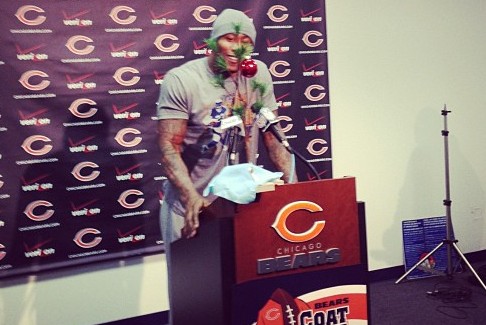 Courtesy of suntimes.com
Bears wide receiver Brandon Marshall strolled to the lectern in the media room at Halas Hall with a Charlie Brown-like Christmas Tree on Wednesday. There were only a few branches and just one ornament. What gives?