Arsenal: Potential Big-Money Superstar January Signings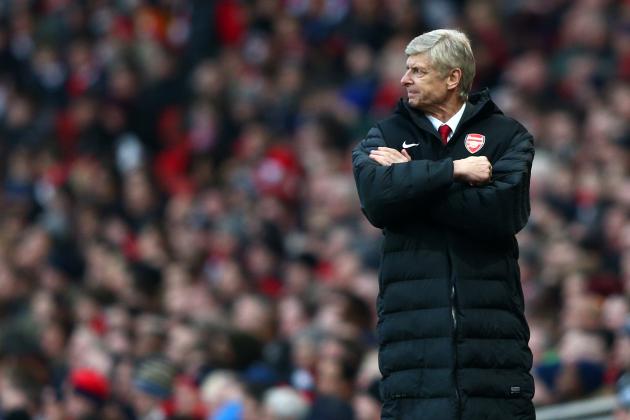 Clive Mason/Getty Images

Arsenal's indifferent form this season came to a head with the midweek defeat to League Two opposition Bradford City in the League Cup quarterfinals—and plenty of fans are calling for manager Arsene Wenger to spend big in January.
Wenger is notoriously reluctant to spend vast amounts of cash on single players, but with his team in only seventh place in the Premier League at present, he is coming under pressure to act—from those who want to see him stay, at least.
A poll here on B/R saw that over a quarter of fans want Wenger to be shown the door immediately, while 40 percent demand a trophy and a top-four finish as the minimum requirement.
To that end, Arsenal surely need to dip into their reserves and splash the cash—as per the Daily Mail, the boss has upwards of £35 million to spend if he requires it.
Here are six superstar signings to consider, any one of which would help Arsenal in their quest to move back up the table.
Begin Slideshow

»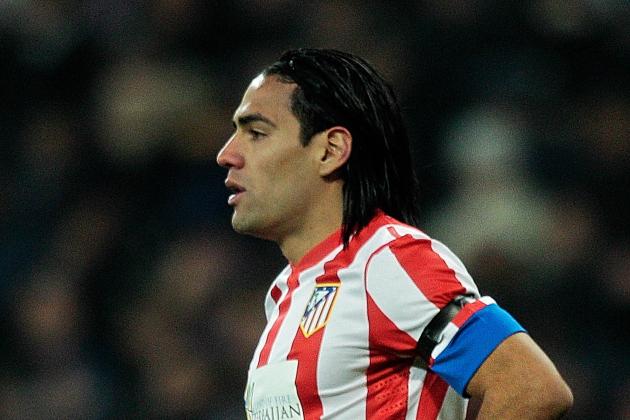 Gonzalo Arroyo Moreno/Getty Images

As if any further proof were needed that Atletico Madrid's Radamel Falcao is the hottest striker on the planet right now, the Colombian banged in five goals from five shots against Deportivo La Coruña last weekend.
Falcao has already been linked with Chelsea and Manchester City in the Premier League and Gunners fans would love to think that they would offer the same kind of attraction—indeed, they remain in the Champions League while neither of the other English duo do.
It would likely take the whole amount of Arsenal's available funds to bring Falcao to North London, but with 26 goals scored this season compared to City's 30 and Manchester United's 40, perhaps that would be a worthwhile expense.
Falcao himself has 16 goals in 14 games in La Liga this season.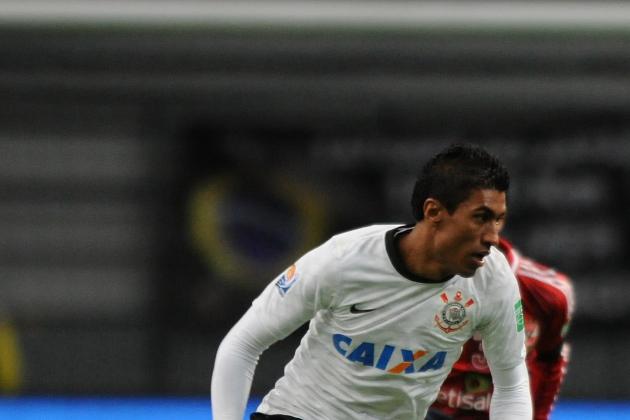 Kaz Photography/Getty Images

Corinthians central midfielder Paulinho is currently aiming for FIFA Club World Cup glory in Japan with his team set to face Chelsea in the final on Sunday.
The powerful and energetic midfielder can do a great job in the centre of the park at both ends of the pitch, which is something that perhaps the Gunners have missed for some time.
With Alex Song having departed for Barcelona and Abou Diaby continually facing a battle with his fitness, there is an argument to have a strong and consistent presence in the centre alongside Mikel Arteta.
Paulinho interested Arsenal during summer, and the club made a £9 million bid, according to Mirror Football. He could feasibly be more expensive than that.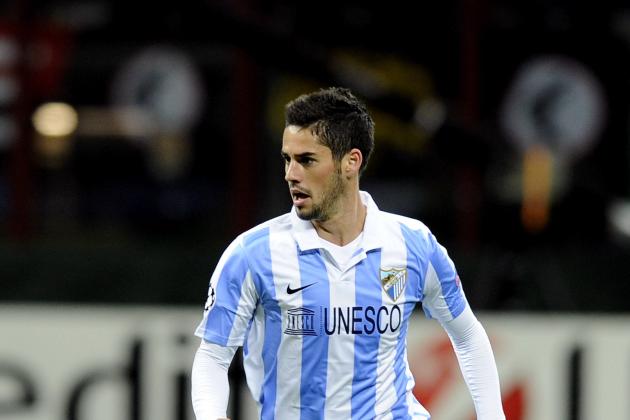 Claudio Villa/Getty Images

We know how Arsene Wenger loves talented attacking youngsters, and they don't come more superstar-bound than Malaga's Isco.
The sprightly Spaniard has had a big impact in the Champions League and is a regular for his club in La Liga, where he has claimed three goals and one assist this season.
He has mainly played centrally but also figures from the left, making him interchangeable perhaps with Santi Cazorla during matches.
Isco is a goal threat and his signing would certainly be a big capture for Wenger.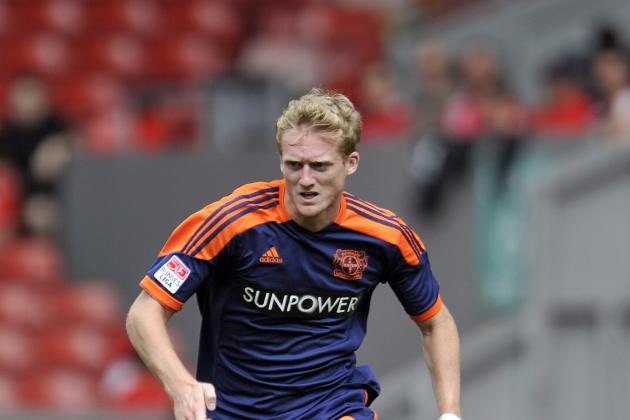 Clint Hughes/Getty Images

One of the players who seems to come under the most criticism from the Arsenal supporters is wide forward Gervinho.
The Ivorian is technically gifted when in possession but has a habit of choosing the wrong option at the end of his dribbles, and even though he has played centre forward this season, his finishing leaves something to be desired.
Andre Schurrle would be a great option for Wenger to look at to play from the left side of the attack, though he is of course perfectly capable through the centre too, perhaps as an option to interchange with Lukas Podolski.
The Bayer Leverkusen attacker has three goals and five assists this season.
Jasper Juinen/Getty Images

Rather than adding to an already-crowded attacking midfield area of the squad, maybe Arsenal just want someone more reliable than Olivier Giroud to finish off goals for them more regularly.
If Falcao is too over-priced or is lured elsewhere, Borussia Dortmund striker Robert Lewandowski would be a great capture for Arsene Wenger.
The Polish striker has scored nine times in 15 games this season with a 21 percent shot conversion rate—pretty good by anyone's standards.
Lewandowksi's terrific ability gives him a big price tag. However, come January, he will only have 18 months left on his current contract. Dortmund might consider it their last opportunity to sell him for relatively big money, especially if they don't claw back some points on leaders Bayern Munich before then.
At present, Dortmund stand 14 points off the pace, in third place—Arsenal are 15 points off the Premier League leaders, and are down in seventh.