Most Improved UFC Fighters in 2012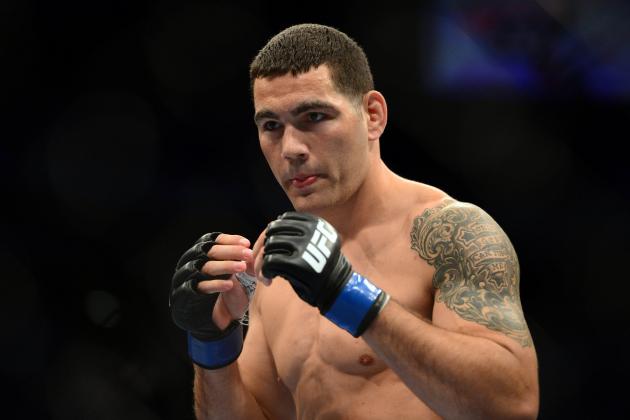 Kyle Terada-USA TODAY Sports

Fighters come in all shapes and sizes. Each and every fighter is different.
Some are tireless workers, while others are natural athletes.
Fighters can do a variety of things to improve for their next fight. They can switch training camps, try new workouts and diets, or learn totally new skills to add to their repertoire.
Every fighter improves differently. There are a few that step into the cage looking better than ever, each and every time.
Fighters aim to improve their entire career. They want to be the best, and will do anything in their power to reach that goal.
Here are 2012's ten most improved UFC fighters.
Begin Slideshow

»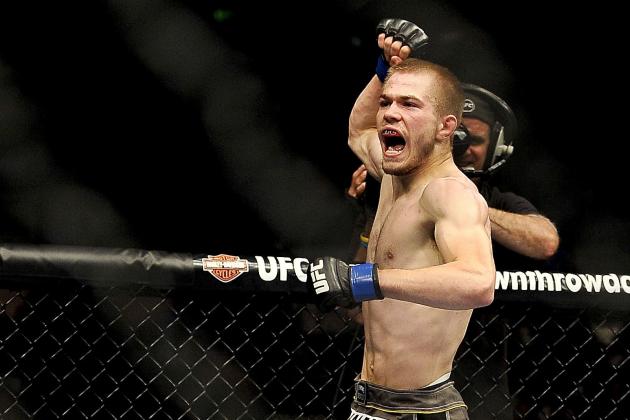 Paul Abell-USA TODAY Sports

Michael McDonald had his first professional fight at the tender young age of 16.
Since that time he has been on an absolute tear. He made the UFC roster and has since laid siege to the bantamweight division.
In 2012, he faced the biggest test of his young career when he fought former champion Miguel Torres. McDonald passed the test with flying colours, and earned himself a wicked knockout win.
McDonald looked the best anyone had ever seen in that fight. His combos were crisp and accurate, and he showed how much he's grown as a fighter.
He looked so good in that fight that he will now face Renan Barao in 2013, for the UFC interim bantamweight belt.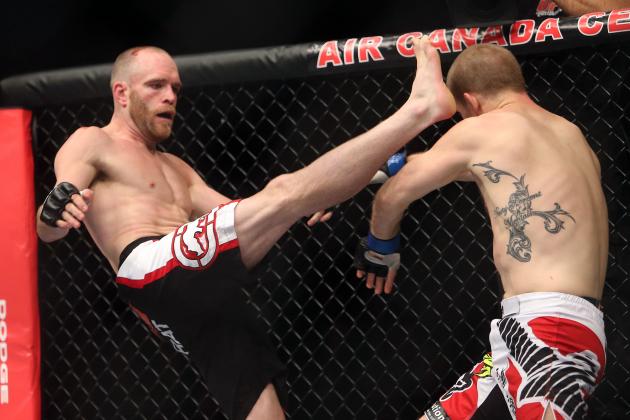 Tom Szczerbowski-USA TODAY Sports

T.J. Grant started off 2012 with a solid win over Carlo Prater.
It was his fight and win against Evan Dunham at UFC 152 that really put him on display to fans and the UFC brass.
It was a great back-and-forth fight. T.J. Grant was always known as a well-rounded kind of fighter, but on that night he displayed the best version yet.
He looked amazing on the feet, using a combination of boxing and Muay Thai to batter, bruise and cut Dunham.
He worked on his striking and improved it a hundredfold. The native of Nova Scotia, Canada, put his skills on display and looked the best anyone had ever seen him.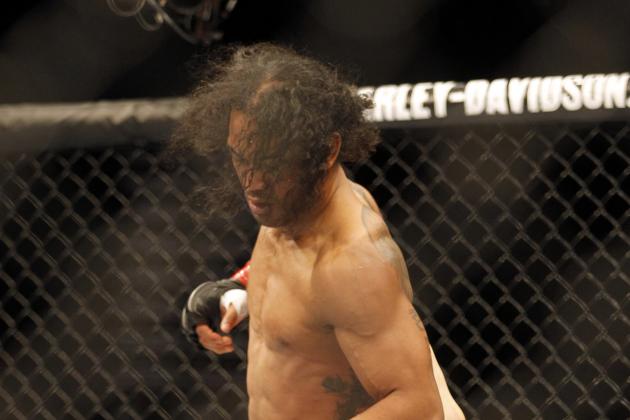 Joe Nicholson-USA TODAY Sports

Benson Henderson has been unstoppable since he began fighting in the UFC.
He is currently undefeated and sitting at 6-0 in his UFC career.
Henderson had by all accounts a huge 2012. He started by defeating Frankie Edgar at UFC 144 to win the lightweight belt.
He then successfully defended the belt against Edgar in their rematch. Most recently, he dominated Nate Diaz in their title affair.
"Smooth" looked amazing in that fight, as he was able to completely nullify Diaz. Despite being the champion, Henderson is still improving and his fights in 2012 prove it.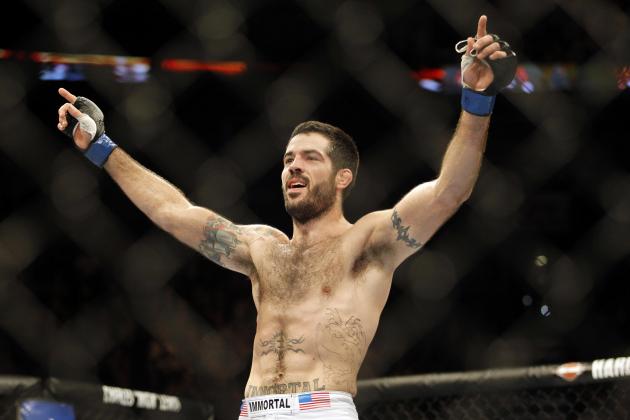 Joe Nicholson-USA TODAY Sports

Matt Brown is quite possibly the most improved UFC fighter of 2012.
This past year seemed to be his coming out party. He started off with a bang by knocking out Chris Cope at UFC 143.
He then halted, at least for the time being, the hype train of Stephen Thompson with a dominant grinding decision.
Next up was a knockout of Luis Ramos with knees and punches. Brown must have wanted to keep that trend going because he just recently knocked out Mike Swick at the UFC on FOX 5 event.
With this four-fight winning streak, Brown has announced his presence to the welterweight division. And if he keeps improving, who knows what might happen next?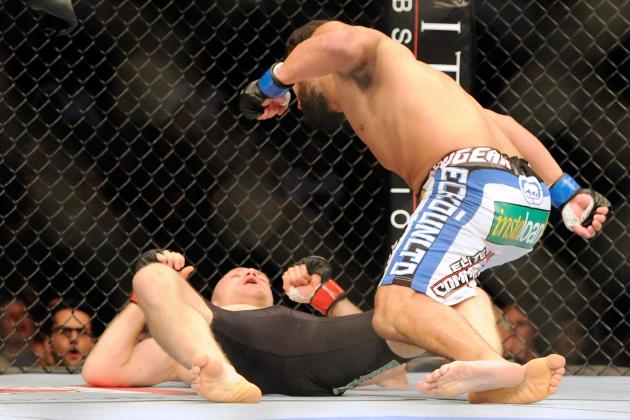 Eric Bolte-USA TODAY Sports

Johny Hendricks has vaulted up the welterweight ladder with a string of amazing performances.
After his 12-second knockout of Jon Fitch in 2011, he came into 2012 to prove that was no fluke.
He started off by beating Josh Koscheck to continue his meteoric rise. This victory earned him a top contender match with the always dangerous, Martin Kampmann.
Hendricks would walk into the fight and devastate Kampmann with a vicious left just 46 seconds into the first round.
Hendricks is looking more and more dangerous. 2012 proved that he is improving, and his power is no joke.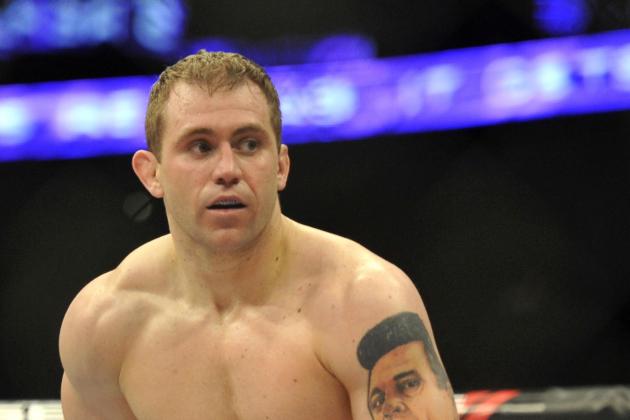 Joe Camporeale-USA TODAY Sports

Alan "The Talent" Belcher is back on track.
We all knew that Belcher had a very well-rounded skill set. Many called him crazy when he decided to use those skills to tangle with arguably the scariest grappler in the UFC on the ground.
Some thought Belcher was crazy to go on the ground with Rousimar Palhares. He proved them all wrong by not only surviving on the ground, but dominating.
He ended that fight with a technical knockout victory. Belcher has another fight this year against Yushin Okami. Should he win, he will have announced his presence as a legitimate middleweight threat.
He does have all "The Talent" in the world, and is only getting better.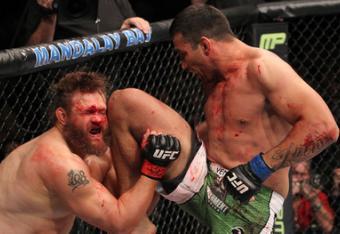 Since his return to the UFC, Fabricio Werdum has put the heavyweight division on notice.
In his return fight, he brutalized the durable Roy Nelson with some of the most vicious Muay Thai knees I have ever seen. He took home a dominant decision for his efforts.
That was his first fight of 2012. In his second, he brutally put Mike Russow down in the first round of their fight.
Werdum has shown a massive improvement in his striking. He looks incredibly focused on trying to win a UFC title.
With his striking improvements, as well as a fantastic ground game, the sky is the limit for the rejuvenated Werdum.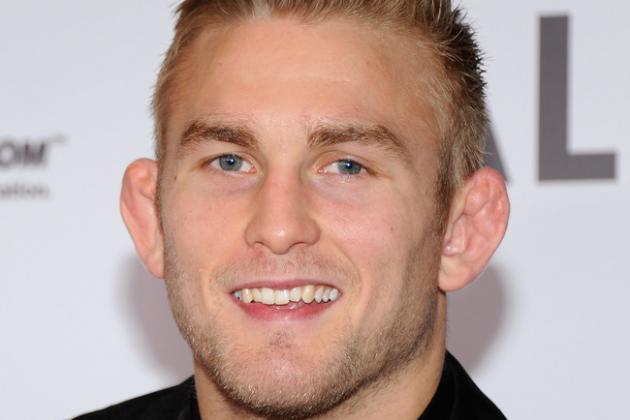 Every time we see the big Swede enter the Octagon, we see a definite improvement.
Gustafsson started off 2012 by taking on Thiago Silva. He passed that test by showcasing his striking and control.
His biggest fight came when he was slated to fight "Shogun" Rua. It would prove to be Gustafsson's signature win, as he dominated Rua and won a decision.
We saw just how good Gustafsson has become. "The Mauler" is improving with each passing fight, and could provide a very interesting challenge for champion Jon Jones in the near future.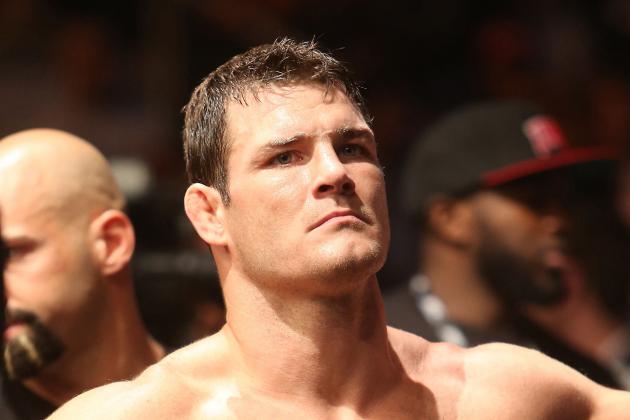 Tom Szczerbowski-USA TODAY Sports

Michael Bisping has been a top middleweight for a long time.
In 2012, he fought then top middleweight contender Chael Sonnen, and lost a controversial unanimous decision.
Bisping came back strong against Brian Stann when they fought at UFC 152. He used his slick combinations and new wrestling skills to control Stann, and win the fight.
He finally seems to have found his groove. Bisping, despite being in the UFC for so long, is still improving.
His next fight is against Vitor Belfort. Should he win, Bisping may finally receive that title shot that has eluded him for so long.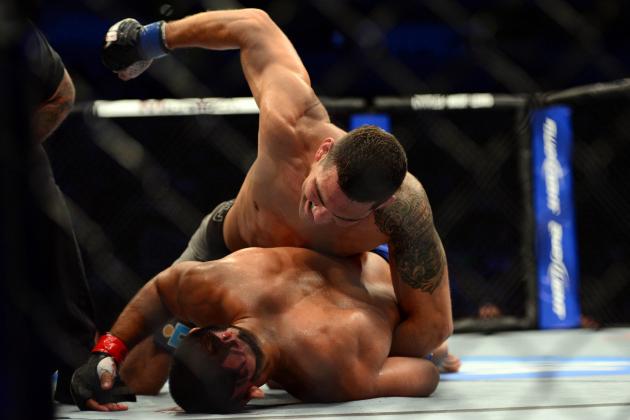 Kyle Terada-USA TODAY Sports

Weidman on this list should be no surprise to anyone.
His first fight in 2012 was a short-notice bout that pitted him against Demain Maia. Despite taking the fight on a mere 11-day's notice, Weidman was able to defeat the former middleweight title challenger.
Weidman's biggest career win came when he fought against Mark Munoz. He was able to completely dominate Munoz in the first round of their fight.
The second round came and Weidman hit a charging Munoz with a nasty elbow that dropped him. He finished with some nasty ground and pound.
Weidman has become a premier middleweight since that fight. He has improved with every single fight he's had in the UFC.
Weidman keeps on getting better. The sky is the limit, and if he keeps on rolling, a potential fight with Anderson Silva may be in the cards.
Tweet me @FuscoNation16.