Re-Grading Every Minnesota Timberwolves Offseason Move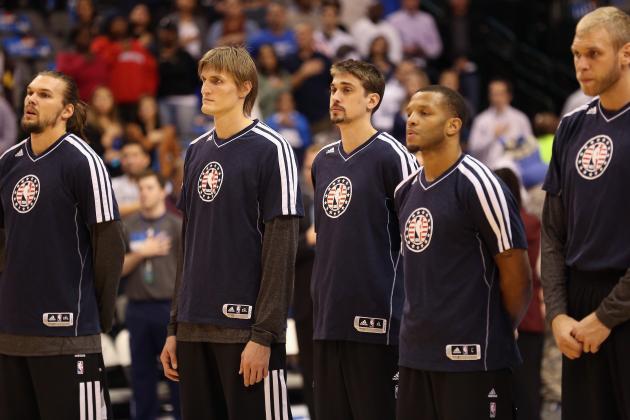 Ronald Martinez/Getty Images

After being stuck in the "rebuilding stages" for most of the last couple years, the Minnesota Timberwolves are finally going through a season (almost) without controversy.
Change has been a constant over the last few seasons, and 2012 has been no different. Most of the new players the Wolves acquired are now playing serious minutes, with three of them beginning the season in the starting lineup.
For the most part, the changes have paid off. Andrei Kirilenko came into the organization and has helped out immensely through the injury-plagued first six weeks of the season. Also, Chase Budinger was scoring almost 12 points per game (PPG) and held a 17.5 player efficiency rating (PER) before injuring his knee.
The team is finally beginning to take form and show promise, which is something the Wolves haven't seen for a long time.
Even without rookie sensation Ricky Rubio—as well as All-Star forward Kevin Love for the first month—the Wolves still managed to pull out wins.
Looking over the new acquisitions, I'm going to grade how each individual player has fared over the first six weeks of the season.
Note: All stats are valid as of 12/12/12
Begin Slideshow

»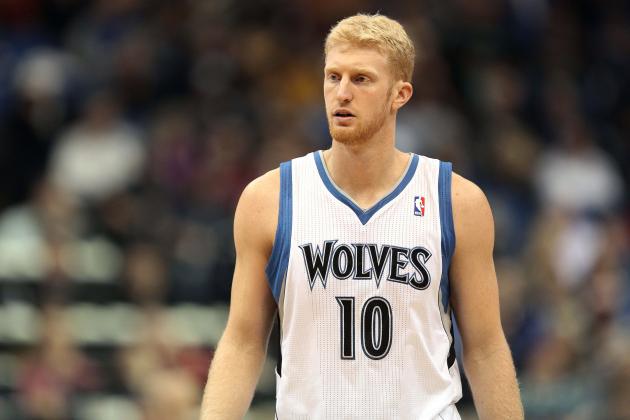 Jesse Johnson-USA TODAY Sports

The Wolves traded away their 18th pick in the 2012 draft for Chase Budinger and Israeli forward, Lior Eliyahu. While Lior Eliyahu hasn't quite panned out for the Wolves, Chase Budinger was a big reason that the Wolves kept winning games despite the absence of Kevin Love.
In the six games that he played before getting injured, he averaged 11.8 PPG in 23.5 minutes per game (MPG).
His efficiency rating was at 17.5, and he represented one of the few true outside threats for the Wolves.
Budinger's injury took place in mid-November, with no real timetable for his return. It was reported that it would take at least a few months to recover, and he hopes to be back by March.
When he does return, his style of play will complement the court vision and speed that Ricky Rubio brings to the game. Big addition to the team, it just sucks that he has to miss a big chunk of the season.
Grade: B-
USA TODAY Sports

Perhaps the biggest steal of the offseason for the Wolves, the team managed to acquire Dante Cunningham from the Memphis Grizzlies in exchange for third-year guard Wayne Ellington.
In the absence of Kevin Love, second-year forward Derrick Williams was expected to be the player that would rise to take Love's place. Instead, Cunningham stepped up and asserted himself as a dominant defender, a big time energy source, and a surprisingly capable offensive player.
Especially with an offensively-minded frontcourt that features Love and Nikola Pekovic, Cunningham has been a defensive anchor for the team.
He's also been putting up 7.9 PPG and 5.1 RPG in just 23.5 minutes per game.
A huge addition to the team, Cunningham has already established himself as a core member of the Timberwolves.
Grade: B+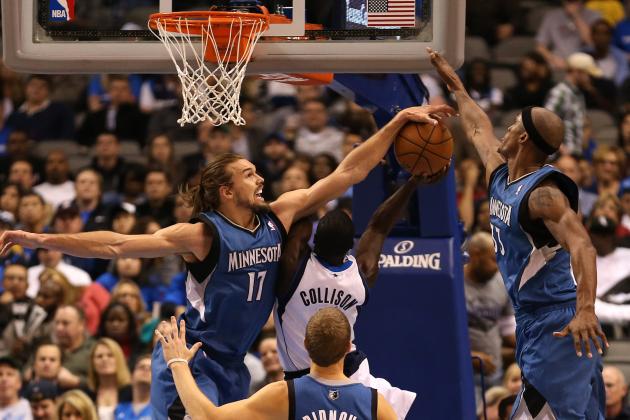 Matthew Emmons-USA TODAY Sports

You really can't go wrong with a player like Lou Amundson.
Signed as a free agent by the Wolves in the offseason, Amundson has brought to the table exactly what the Wolves brought him on for.
No, he's not a flashy scorer. His 0.7 PPG isn't a number that stands out, nor is his 8.7 MPG. But the Timberwolves picked him up to be a steady player off the bench, and he has been exactly that.
His hard-nosed defense and endless hustle is what defines his game, and it's what makes him valuable to a team like the Timberwolves. When Kevin Love missed games, Lou Amundson stepped in and helped out.
Especially with the $854,389 salary that Amundson is currently earning, he's easily worth his production level. Good pickup for the Timberwolves, even if he doesn't see a ton of playing time.
Grade: C-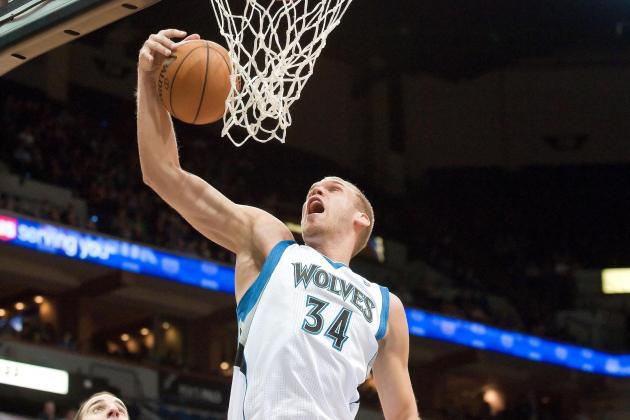 Greg Smith-USA TODAY Sports

Greg Stiemsma plays an average of 12.8 MPG and manages to compile 1.1 blocks per game (BPG), as well as 2.4 RPG and 3.2 PPG.
He's a shot blocker, plain and simple. The Timberwolves signed Stiemsma as a free agent in the offseason, and Stiemsma has provided a very stable defensive presence.
He tends to get into foul trouble though, which is expected given his role as shot blocker.
Greg Stiemsma was a solid addition for the Wolves, even though his stat sheet isn't anything special to look at.
Grade: C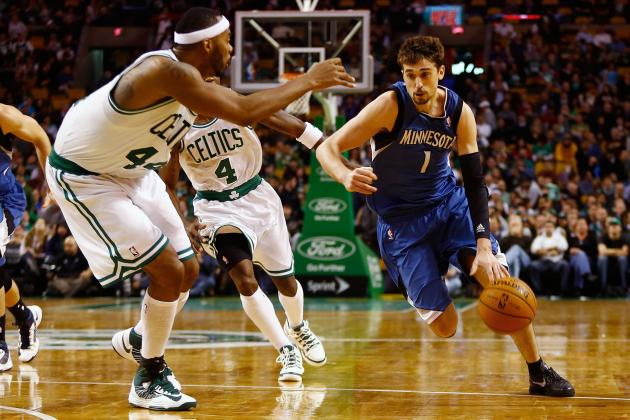 Jared Wickerham/Getty Images

In the first six weeks of the 2012-13 season, Alexey Shved has been one of the biggest performers in the injury-ravaged Timberwolves offense.
Shved came to the Wolves as an undrafted free agent from Russia. After a slow start to begin the season, Shved's game has increasingly become better and better—to the point that he has become a scoring threat off the bench.
Last year in Russia, Shved averaged 48 percent from behind the arc. It might be a bit much to assume that he can duplicate that success in the NBA, but the fact remains that he is a legit threat from outside.
He's not just a sharpshooter, either. Technically, Shved is a combo guard—meaning that he can play either point or shooting guard.
Especially with Ricky Rubio missing so much time, Shved has been a tremendous boost to the otherwise injury-depleted T-Wolves backcourt. He's also been a big reason that the Timberwolves currently hold a winning record at 10-9.
Grade: A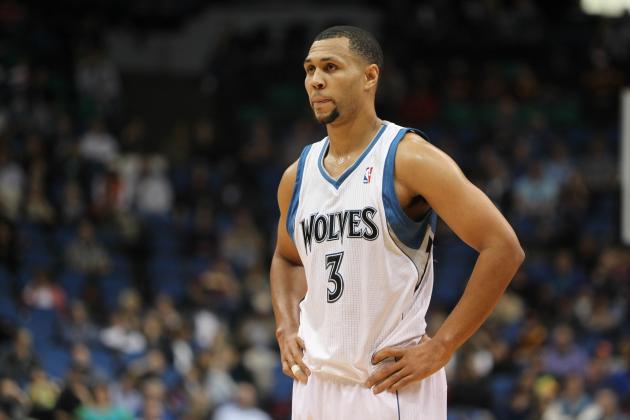 Brace Hemmelgarn-USA TODAY Sports

Sadly, Brandon Roy's return to the NBA wasn't quite as glamorous as we had hoped. He lasted just five games before his knees began acting up again, although he didn't look like the same Brandon Roy even while he remained on the floor.
Everybody hoped that Roy could make his comeback. In his prime, he was nothing short of an All-Star.
Unfortunately, he was just a shadow of his former self while in Minnesota. In his five games, he averaged 5.8 PPG and 4.6 APG in 24 minutes per game.
He still had his perfect shooting form, but his aggression and agility just weren't the same.
It's hard to count him out just yet, as he'll hopefully be returning in several weeks. And who knows, with a player as talented as Brandon Roy used to be, it's difficult to not keep hoping that he can still make a comeback.
Grade: D-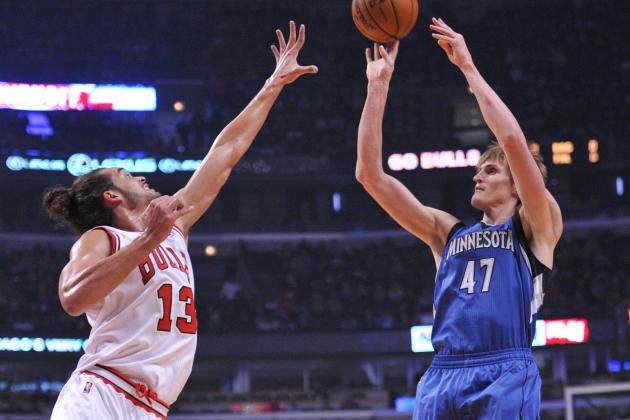 Rob Grabowski-USA TODAY Sports

It was hard to not get excited at the prospect of AK47 tearing up the hardwood in Minnesota. The Timberwolves went after him hard, and he has shown why with the level that he has been playing at so far.
After spending a year in Russia, Kirilenko was ready to be back in the NBA. He's been scoring 12.6 PPG and grabbing 7.7 RPG. His defense is still elite, and he's been blocking almost two shots per game.
Honestly though, Kirilenko's biggest addition to the team has been his leadership. In just one season, the Timberwolves have gone from being the 24th-ranked defense to the fourth-ranked defense.
It's impractical to say that Kirilenko is the entire reason for that massive transformation—any team coached by Rick Adelman will be defensive-minded—but his influence on the game is undeniable. He's the only true shot blocker in the starting lineup, and he keeps the opposing offense from exploiting the somewhat weak defense of Pekovic and Love.
Kirilenko was a huge addition to the team—easily the biggest one of the season for the Timberwolves.
Grade: A++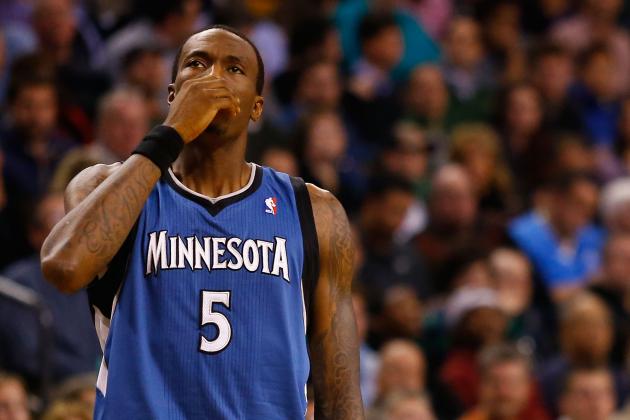 Jared Wickerham/Getty Images

Veteran forward Josh Howard was brought to Minnesota out of necessity. With injuries piling up, Howard was the best available option.
That's not to say it was a bad move on the part of the Timberwolves, though. The spark that Howard brings to the table coming off the bench is evident. In 20 minutes per game, Howard is averaging 7.1 PPG and 3.4 RPG.
He still has his great defense, and he helped out big time keeping the Wolves alive while Kirilenko missed time.
Howard makes a great addition to the team, especially with the injuries piled up. He might not be the long-term solution for the Wolves, but he has been, and will continue to be relied on to produce offense off the bench this season.
Grade: B-