Tweeting Every NBA Team's Early-Season Performance Evaluation in 140 Characters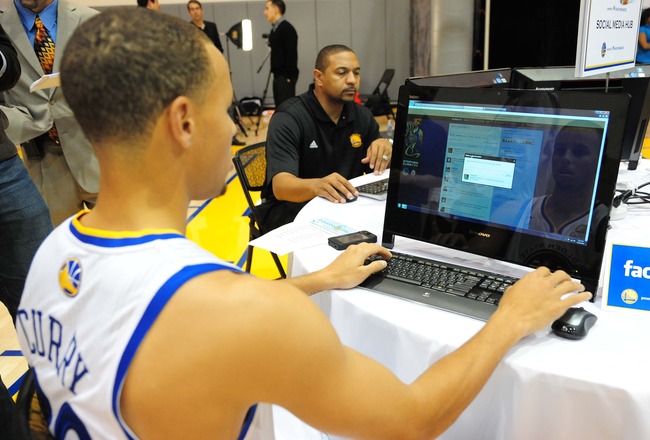 Kyle Terada-USA TODAY Sports
Twitter has become such a large part of professional sports that it's almost baffling when you find out that certain players don't have accounts.
Teams across every major sport—and even the "minor" sports—utilize Twitter as a way to market their clubs and promotional events.
The NBA's Twitter feed is especially prolific. Nearly every five minutes, updates can be found regarding scores, top plays, injuries and pretty much anything you need to know about the sport.
In honor of this fantastic feed, I feel it necessary to Tweet every team's early-season performance.
As Tweets are only 140 characters or less, it's pretty difficult to fit an entire quarter-season's worth of analysis in a single Tweet. To make it work, only the most important information can be included.
Hot starts, breakout players, underachievement, tough wins, hard losses and injuries will be the basis for each Tweet, while information like predictions for the rest of the season will not be included at all.
With so few characters to spare, the entire story cannot be told—it's nearly impossible. I'm here to include as much as possible.
How would you sum up your team in 140 characters? Leave your ideas in the Comments section below!
Let's Tweet.
*You can follow me (@kennydejohn) on Twitter to follow the posts, as well as Bleacher Report's NBA page (@BR_NBA) for all of your NBA news.
Atlanta Hawks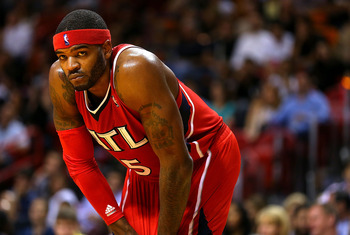 Mike Ehrmann/Getty Images
The Hawks are rolling lately, and Miami's just around the corner in the Southeast. ATL is for real as long as Smith and Horford keep it up.
Boston Celtics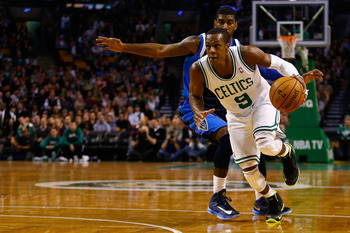 Jared Wickerham/Getty Images
Rondo is a legit superstar, but can the Celtics keep pace with the beasts of the East? NYK, BRK, CHI, MIA, ATL with better/same records.
Brooklyn Nets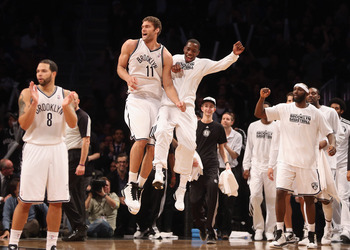 Bruce Bennett/Getty Images
The Nets can score and have a newly increased rivalry with NYK. Defense has been, and will be, the issue in 2013. Can Brook Lopez rebound?
Charlotte Bobcats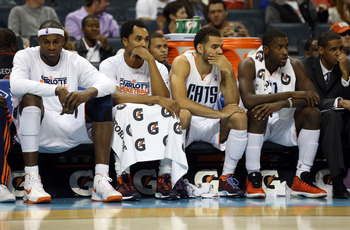 Streeter Lecka/Getty Images
Almost at last season's win total, Charlotte has improved—a bit. MKG has played well, but no other support around Kemba. Ice cold of late.
Chicago Bulls
Jonathan Daniel/Getty Images
5-0 when Noah drops 20. 12-9 w/o healthy Rose. Defense has been great (as usual), and offense has done just enough. Needs that DRose boost.
Cleveland Cavaliers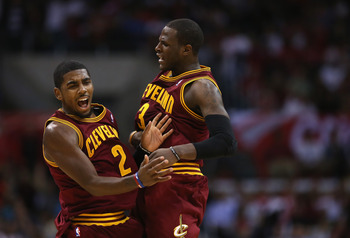 Jeff Gross/Getty Images
Varejao: breakout. Waiters: ROY candidate. Irving: star in the making. What's not to like about the Cavs? Oh yeah, their sorry 5-18 record.
Dallas Mavericks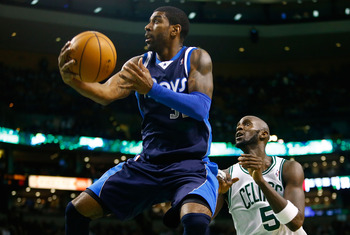 Jared Wickerham/Getty Images
Above .500 w/o Nowitzki, Dallas is in decent shape. Mayo is carrying the offense, but the West is tough. Dirk needs to come back ASAP.
Denver Nuggets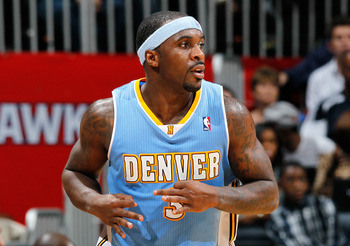 Kevin C. Cox/Getty Images
Denver was thought to be a top team in the West, but they've struggled early. 67 percent from the stripe won't cut it. They're called FREE throws!
Detroit Pistons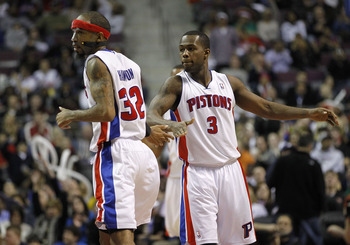 Gregory Shamus/Getty Images
The Pistons are not a good team. Opponents avg more points and boards per game and DET turns the ball over a ton. Stuckey must shoot better.
Golden State Warriors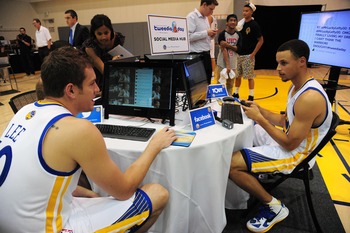 Kyle Terada-USA TODAY Sports
The Warriors are 15-7, even w/o Bogut. Curry and Lee are playing at a high level, and the team has a deep bench. REAL deep. West contenders.
Houston Rockets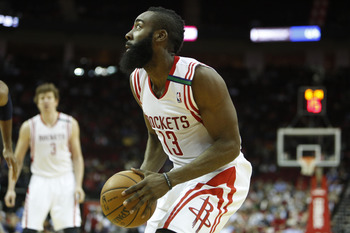 Thomas Campbell-USA TODAY Sports
Lin hasn't met expectations. Harden has exceeded expectations. Houston is 10-11 and on the outside looking in. Team seriously lacks depth.
Indiana Pacers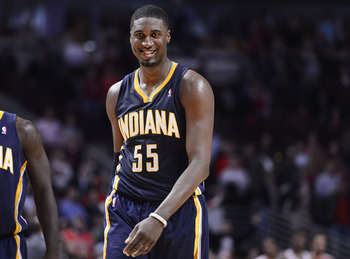 Mike DiNovo-USA TODAY Sports
At 11-11, the Pacers miss Granger. They lack a true offensive weapon and Hibbert is underperforming offensively. Needs to step up his play.
Los Angeles Clippers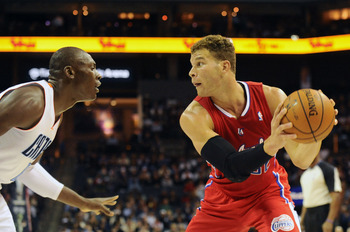 USA TODAY Sports
With depth and star power, the Clips own LA Crawford is Sixth Man candidate, and Griffin is an offensive force. OKC-LAC in West Final?
Los Angeles Lakers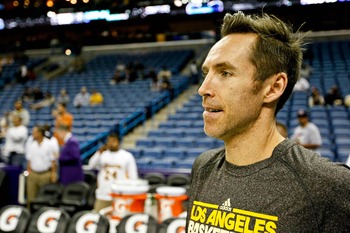 USA TODAY Sports
9-14? The Lakers are a disappointment and already have a new coach. No, not Phil Jackson. Nash is hurt and LA desperately needs him back.
Memphis Grizzlies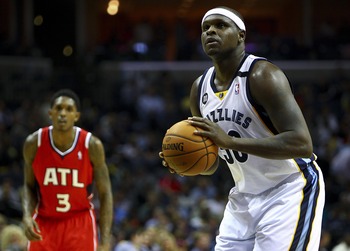 Spruce Derden-USA TODAY Sports
Memphis has the third-best winning percentage in West. Randolph is unbelievable; Gay is carrying the offense. Just needs to turn it over less.
Miami Heat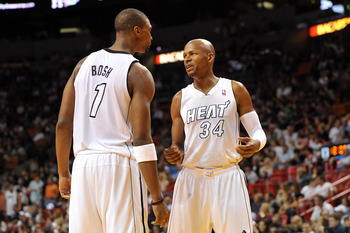 USA TODAY Sports
Far from dominant, the Heat have issues. They allow 99.5 points per and are minus-1.6 in rebounds per game. East still runs through them.
Milwaukee Bucks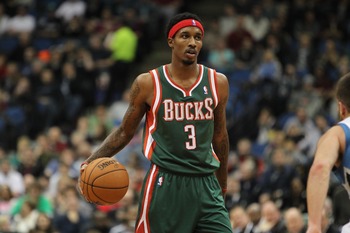 Brace Hemmelgarn-USA TODAY Sports
Jennings and Ellis have carried MIL to 11-9 record. Need better play out of big men. Not bad start for team that wasn't expected to do much.
Minnesota Timberwolves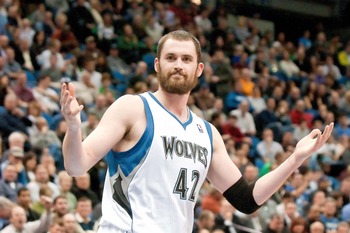 Greg Smith-USA TODAY Sports
The T'Wolves are young and potent. Rubio's return is near and should provide HUGE lift. Love is an animal, and Kirilenko is effective again.
New Orleans Hornets
USA TODAY Sportss
Hornets, er...Pelicans, in running again for No. 1 draft pick. 5-16 record, poor play from Rivers, and Davis injured. Anderson playing well.
New York Knicks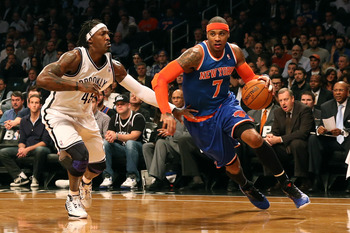 USA TODAY Sports
Knicks have best record in the East. Melo is playing like an MVP, and Felton is making fans forget Lin. Where does healthy Stoudemire fit?
Oklahoma City Thunder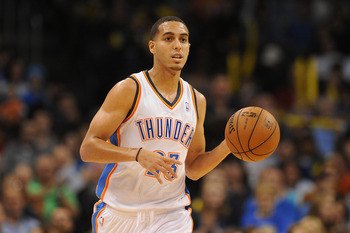 Mark D. Smith-USA TODAY Sports
OKC is hands down best team in NBA. No Harden? No problem. Kevin Martin averaging 15.9 per in same role. Just need a little more defense.
Orlando Magic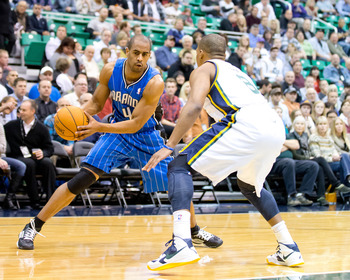 USA TODAY Sports
In first season sans Howard, Magic struggle to score. Lack dominant presence in the paint and true scorer on perimeter. Big Baby playing well.
Philadelphia 76ers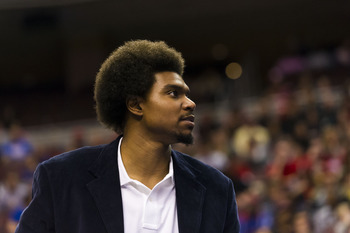 Howard Smith-USA TODAY Sports
76ers are a good team in a great division. 12-10, but fourth in Atlantic. Jrue leads offense. Bynum has strange hair; hasn't played.
Phoenix Suns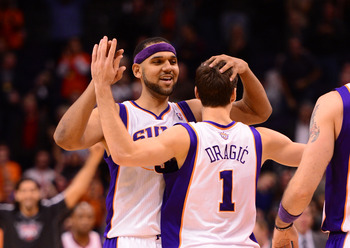 Mark J. Rebilas-USA TODAY Sports
PHO lacks a prolific scorer. Gortat is underperforming sans Nash. Allowing 102.1 ppg and can't expect to win many games with that offense.
Portland Trail Blazers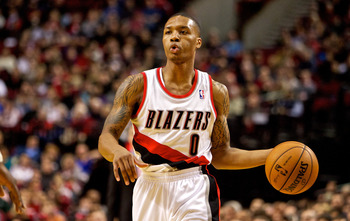 Craig Mitchelldyer-USA TODAY Sports
Aldridge, Lillard, Batum and Matthews all over 15 ppg. Problem is, they are only scorers Blazers have. Lillard is ROY favorite right now.
Sacramento Kings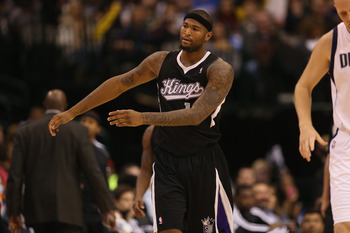 Ronald Martinez/Getty Images
Cousins and Evans are lone bright spots for SAC Kings. Team allows nearly 100 ppg and is minus-2.62 in rebounds per. Second-worst in West.
San Antonio Spurs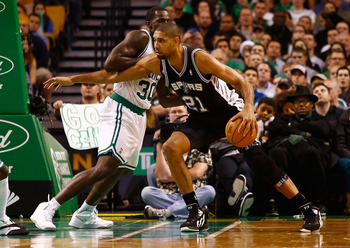 Jared Wickerham/Getty Images
The Spurs are 18-5, second-best in NBA. Six guys are scoring 10 per game. Parker having career year. Duncan still using the backboard.
Toronto Raptors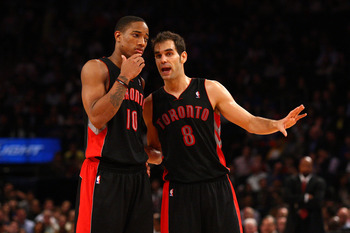 Chris Chambers/Getty Images
Not much to like in Toronto. Team is 4-19 despite play of Lowry, Bargnani and DeRozan. Valunciunas is not living up to his expectations yet.
Utah Jazz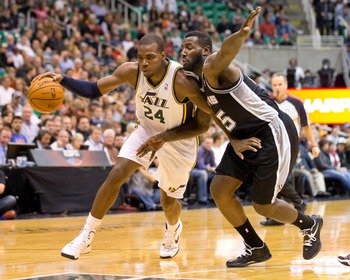 USA TODAY Sports
Utah's Jefferson/Millsap frontcourt is one of best in NBA. Team allows 99.4 ppg and needs to play better defense in very strong West.
Washington Wizards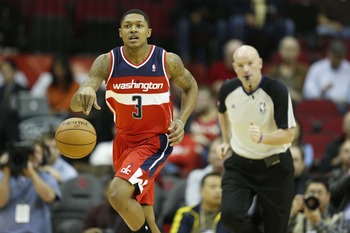 Thomas Campbell-USA TODAY Sports
THREE wins. The Wizards have played poorly and are in the running for the No. 1 draft pick. Jordan Crawford leads WAS in scoring (14.9 ppg).
Conclusion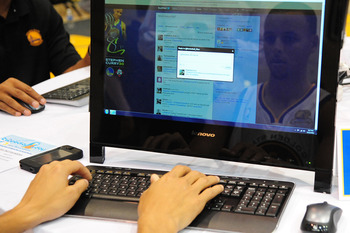 Kyle Terada-USA TODAY Sports
Thanks for reading, everyone.
The final three-quarters of the season will surely be exciting, and I'll be doing much more Tweeting regarding the NBA's most exciting—as well as most depressing—teams as we progress.
Again, you can follow me (@kennydejohn) and Bleacher Report (@BR_NBA) on Twitter for updates about the 2012-13 season.
Keep Reading