Top 3 Reasons Reds' Aroldis Chapman Will Be a Successful Starting Pitcher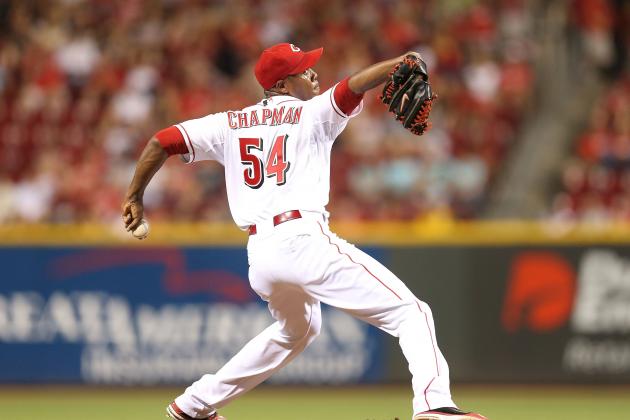 Andy Lyons/Getty Images
Aroldis Chapman is poised to make his MLB debut as a starting pitcher in 2013.
When the Cincinnati Reds decided to re-sign reliever Jonathan Broxton to a three-year, $21 million contract, they were essentially making the decision to place Aroldis Chapman in the starting rotation.
Though it has not been confirmed as of yet, it is all but a forgone conclusion as a recent article by The Cincinnati Enquirer's John Fay portrayed.
With Chapman poised to make his MLB debut as a starter upon the start of the 2013 season, the debates and chatter have begun to rage—to start or not to start, that is the question.
To all of the detractors out there, this article will point out why you should want the Cuban Missile in the Reds' starting rotation.
Let's get started.
Begin Slideshow

»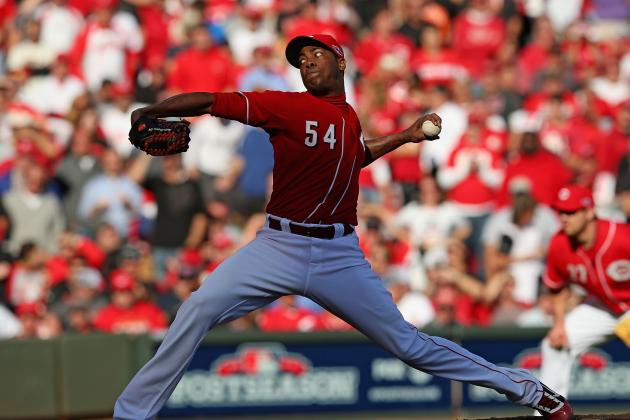 Jonathan Daniel/Getty Images
Lets not forget that Aroldis Chapman was signed to start.
Let's not forget folks, Aroldis Chapman was signed to start.
He didn't begin pitching in relief until he started having control problems. Just check out this scouting report by Will Carroll of Baseball Prospectus back in April 2010.
He compared Chapman to starters Orlando Hernandez and David Price—not too shabby.
So maybe that scouting report didn't convince you of his ability, but maybe this next one will.
A scouting report on the Baseball Prospect Report website summed up their report by stating Chapman "should be a No. 1 starter."
One thing should be pointed out, both of these reports praised Chapman's fastball and slider. Neither of them felt that he can't develop a third pitch to compliment the others. This trend holds true when you review scouting report after scouting report regarding Chapman's abilities.
The overblown reaction of his lack of a solid third-pitch is just that—overblown.
Rather than be an armchair-baseball scout, maybe those who reference this as a reason for failure should reference the scouting reports.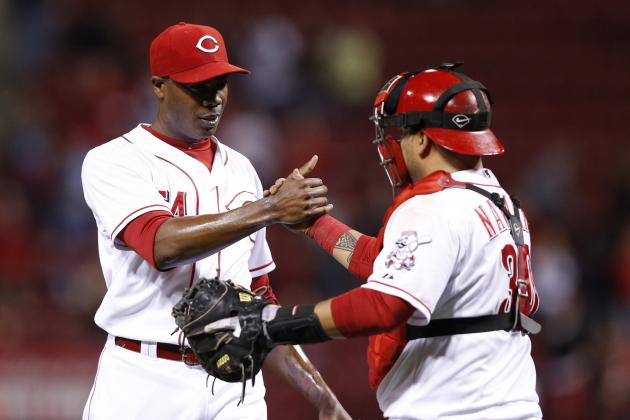 Joe Robbins/Getty Images

The Cuban Missile control center is now open for business.
Chapman is most likely never going to pitch 200 innings with 50 or less walks, but he can pitch 200 innings and keep his walks between 65 and 70.
His BB/9 over his first two seasons was 5.6. In 2012, he maintained a 2.9 BB/9. That averages out to 65 walks over 200 innings.
Chapman struggled his first two seasons with his control, but a more controlled delivery has greatly increased the command of his pitches.
Better pitch efficiency will allow Chapman to go deeper into games, and thus improve his capabilities as a starter.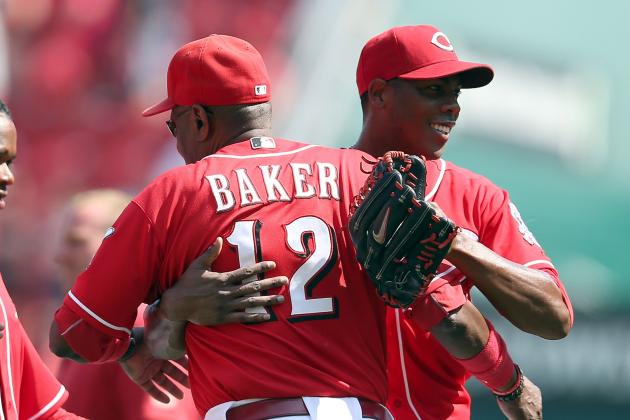 Andy Lyons/Getty Images

Chapman came to spring training in 2012 prepared for the long haul as a starter.
As an article from RotoProfessor.com back in March 2012 pointed out, Chapman was the real deal last spring.
Mark Sheldon of MLB.com pointed out that Chapman was the Reds' best starter last spring.
Chapman took becoming a starter serious in 2012, and there is no reason to feel he won't do the same this offseason.
The kid is a physical specimen to be reckoned with, and is a fiery competitor. He was at the top of his game last season and you can bet he will be looking to maintain that success in 2013.
Tom Groeschen wrote on Cincinnati.com that Chapman wants a starting role and is eager to give it another shot.
I wouldn't bet against him.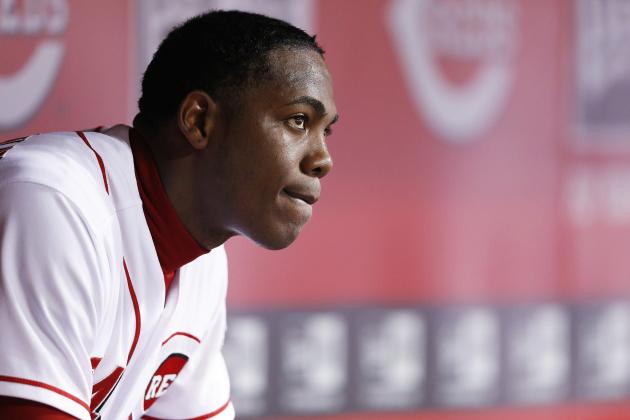 Joe Robbins/Getty Images
Aroldis Chapman
The Cincinnati Reds know what they are doing—they have been making all of the right moves the past few seasons and it has led them to two NL Central Division titles.
Reds fans need to believe that the organization's brain-trust and scouting department know what they are doing. After all, they are the ones that have been drafting and developing many of the current young Reds stars and upcoming prospects.
Aroldis Chapman has the skills and is prepared to show them off in a new capacity—as a starter.
Be sure to chime in with your thoughts.