Dallas Mavericks vs. Boston Celtics: Live Score, Results and Game Highlights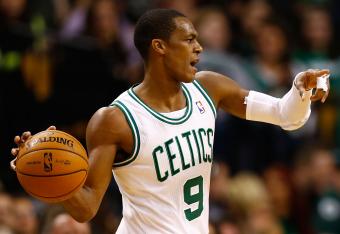 Jared Wickerham/Getty Images
Wednesday night the Dallas Mavericks (11-10) travel to Beantown to face the Boston Celtics (11-9).
Dallas has a four-game winning streak against the Celtics, but with Dirk Nowitzki still out after knee surgery, the attention focuses on Jason Terry's first game against his former team.
Terry, the Mavs sixth all-time leading scorer, decided to leave for greener pastures after last season, but has not found his groove, averaging only 11.5 points and posting a career low 13.29 PER.
Meanwhile, O.J. Mayo has taken over the reigns in Dallas with Dirk hurt and Terry gone. Mayo is building an all-star caliber portfolio this season, scoring 20.8 points and shooting 48 percent from the field, both career highs.
Speaking of All-Stars, Rajon Rondo is also having a career year. The Celtics point guard is leading the league in assists with 12.8 per game and scoring a career high 13 points per game.
Both teams will be pressing for a win, as the Celtics currently sit tied for third in the Atlantic with Brooklyn, while Dallas is third in the Southwest.
Check back in at 8 p.m. ET for Wednesday night's matchup and live coverage from Bleacher Report.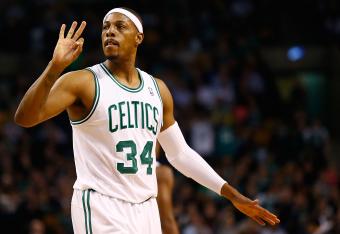 Recap
The Boston Celtics led for all but 11 seconds, and at one point by 14 points. However, the Dallas Mavericks were able to hang around all game long and force two overtimes.
Eventually, the Mavericks' errors and Paul Pierce's play were too much, as the Celtics pulled away to win 117-115 in double-overtime.
Pierce scored a game-high 34 points, while five other Celtics would join him in double-digits.
Rajon Rondo was unstoppable all night long despite playing a career-high 53 minutes.
The multi-talented guard finished with 16 points, 15 assists and nine rebounds. While Rondo's play on offense was spectacular he also played a vital role in the Celtics defensive game plan by checking O.J. Mayo a majority of the game.
Mayo started slow as the Celtics were focusing their defensive attention on him, not allowing Mayo any open looks in the first half.
As the game went on Mayo began to find his rhythm and he scored 24 points on 10-of-19 shooting.
Despite the efficient shooting numbers the Celtics forced Mayo into nine of the team's 28 turnovers.
Shawn Marion also had a great game, finishing with 16 points, 11 rebounds and seven assists.
Although the Mavericks out rebounded the Celtics by eight and scored 60 of their 115 points in the paint, the turnovers and Paul Pierce's play in overtime were too much to overcome.
Rajon Rondo lob to Jeff Green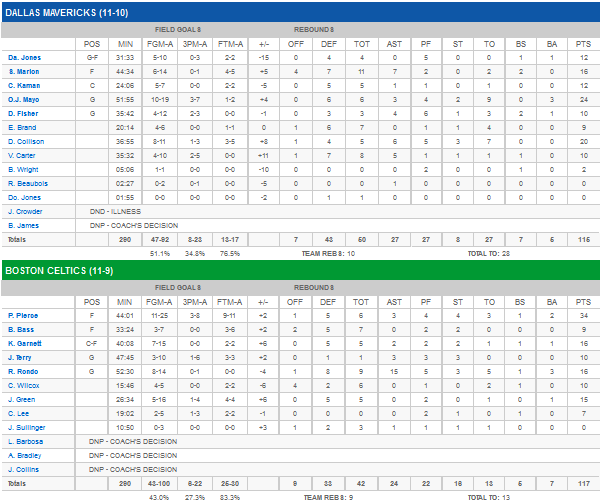 Final Stats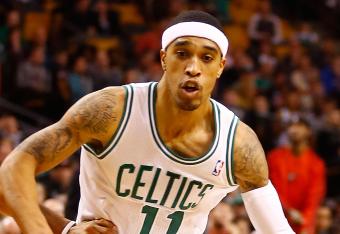 Lee drains both and Collison hits a three.
The marathon game ends with the Celtics on top.
Mavericks 115, Celtics 117 - FINAL
Courtney Lee to the line to seal the deal.
Mavericks 112, Celtics 115 - :4 REMAINING 2ND OVERTIME
Collison seals the Mavs fate by throwing the inbound away for the team's 28th turnover.
Mavericks 112, Celtics 115 - :5 REMAINING 2ND OVERTIME
Collison rattles the ball in-and-out as Vince Carter would have slammed it home for the tie.
Pierce fouled and sent to the line where he calmly buried both.
Mavericks 112, Celtics 115 - :5 REMAINING 2ND OVERTIME
Terry fouls Collison off the inbound.
Collison at the line for two. They are going to need to miss the second and get the offensive rebound to have a shot.
Pierce fouls Carter. Carlisle wants the same play run.
Pierce to the line for huge free throws.
He connects on both and has a game-high 32 points.
Dallas advances the ball. Celtics have a foul to give.
Mavericks 110, Celtics 113 - :9 REMAINING 2ND OVERTIME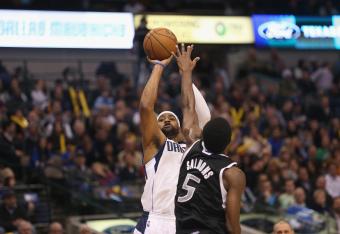 Vince Carter nails a contested three to give the Mavs some hope. That makes seven Mavs in double-figures.
Mavericks 110, Celtics 111 - :9 REMAINING 2ND OVERTIME
Rondo drives around a KG screen and lays it in for what looks to be the game clincher.
Collison misses on the other end and Pierce is fouled and sent to the line.
Rondo to the bench. He looks absolutely beat after playing a career-high 53 minutes.
Mavericks 107, Celtics 111 - :19 REMAINING 2ND OVERTIME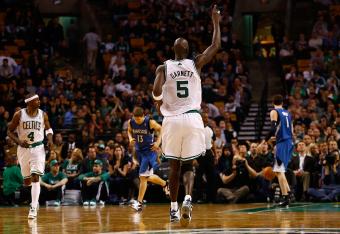 Rondo forces mayo's 9th turnover but has his layup blocked by Vince Carter.
Marion brings the ball up the floor and makes a bad pass back to Collison. Garnett forces the Mavs 27th turnover.
Mavericks 107, Celtics 108- :48 REMAINING 2ND OVERTIME
The teams have combined to miss their last nine shots as they both look gassed.
Whoever can get to the free throw line down the stretch might take the win.
Mavericks 107, Celtics 108- 1:23 REMAINING 2ND OVERTIME
Both teams locking in on defense and forcing contested shots on five straight possessions.
Mavericks 107, Celtics 108- 2:18 REMAINING 2ND OVERTIME
Rondo drives and hits Pierce for three. That is a season high 29 points for Paul Pierce.
Mavericks 105, Celtics 108- 4:18 REMAINING 2ND OVERTIME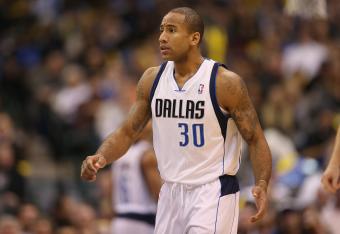 Dahntay Jones locks Pierce up and forces an air-ball. Looks like Jones hit Pierce on the arm, but no call.
Mavericks 105, Celtics 105- END OF 1ST OVERTIME
Rondo pressures Mayo, but he drives past him and finishes with a double-clutch layup to tie it!
Mavericks 105, Celtics 105- :11 REMAINING 1ST OVERTIME
Rondo commits hits 5th personal, but the Celtics had one to give.
19 seconds left.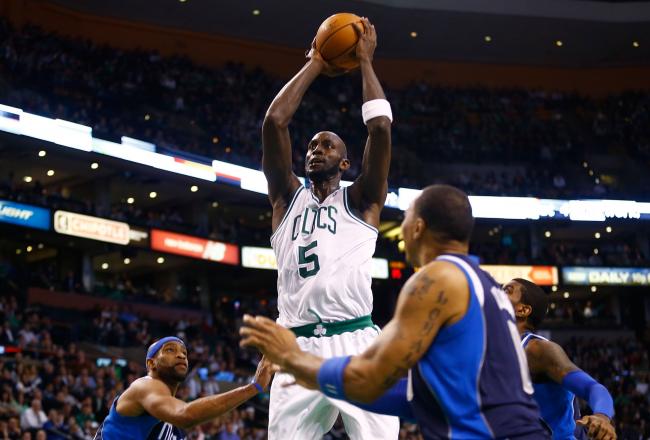 Paul Pierce gives Boston the lead with a clutch pull-up jumper.
Celtics double Mayo who hits Marion for a runner.
KG answers with another clutch Celtics jumper on Rondo's 14th assist!
Mavericks 103, Celtics 105- :26 REMAINING 1ST OVERTIME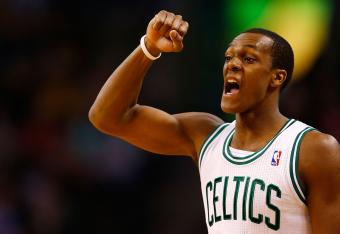 Mayo dribbles out of a blitz and connects with Marion rolling down the lane for a dunk.
Jeff Green misses an easy layup. He is 5-of-16 from the floor.
Rondo with a steal and hits Terry in transition, but Terry misses the foul. Rondo goes for the rebound and Fisher gets called for his sixth.
Mavericks 101, Celtics 101- 1:07 REMAINING 1ST OVERTIME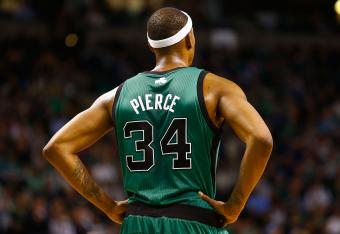 Paul Pierce just abuses Derek Fisher in the post for an easy bunny.
Carlisle wants an offensive foul and screams at the refs.
Mavericks 99, Celtics 101- 2:05 REMAINING 1ST OVERTIME
Collison goes coast-to-coast again for a layup.
He has 17 points, five rebounds and five assists.
Collison attacks off the dribble on the next possession and gets fouled. He splits the pair.
Mavericks 99, Celtics 99- 2:46 REMAINING 1ST OVERTIME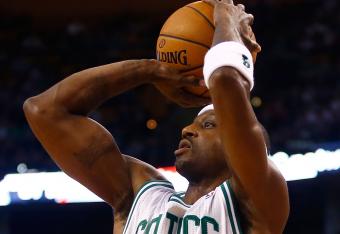 Another turnover by Dallas, their 24th.
Jason Terry drives, hits a jumper and is fouled.
Mavericks 96, Celtics 99- 4:36 REMAINING 1ST OVERTIME
Only players in foul trouble are Fisher with five and Rondo with four.

This article is
What is the duplicate article?
Why is this article offensive?
Where is this article plagiarized from?
Why is this article poorly edited?

Boston Celtics: Like this team?