WWE: The Top 20 Matches of 2012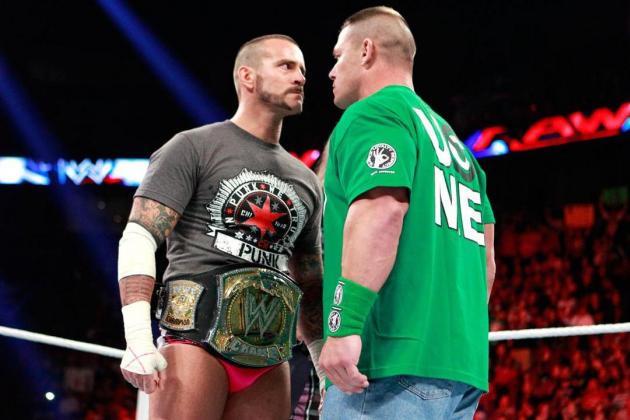 2012 saw one less pay-per-view than 2011, yet arguably more quality matches.
Whether we were seeing a classic WrestleMania match including the Rock's singles debut in more than eight years, the "end of an era," John Cena and CM Punk going at it again, or the emergence of newcomers such as the Shield and Ryback, viewers never ceased to be entertained.
After the Money in the Bank pay-per-view, I made a list of the Top 10 matches of the year so far. After debating with other readers, friends, and taking into account the matches that have occurred since, I give you the top 20 matches of 2012.
Begin Slideshow

»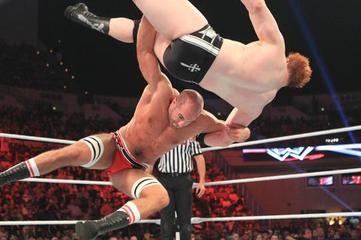 All of the following matches didn't make the Top 20 this year, in my opinion, but they were all worth mentioning.
Team Ziggler vs. Team Foley saw Ziggler get over against Randy Orton with a devastating superkick, Antonio Cesaro started to show real talent, Main Event began, and Kofi Kingston and Dolph continued to show that they can put on an amazing match on multiple occasions.
Team Ziggler vs. Team Foley (Survivor Series)
Antonio Cesaro vs. R-Truth vs. Kofi Kingston vs. Wade Barrett (Raw)
Antonio Cesaro vs. Sheamus (Raw)
Alberto Del Rio vs. Randy Orton (Hell in a Cell)
Sheamus vs. CM Punk (Main Event)
Dolph Ziggler vs. Kofi Kingston (Raw, Superstars)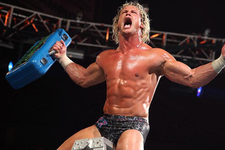 20.) Brock Lesnar vs. Triple H (SummerSlam) Brock Lesnar and Triple H were given months of build leading to their match at SummerSlam. While the match wasn't amazing, it was still pretty good and the WWE made the right move by having Lesnar win.
19.) Dolph Ziggler vs. Daniel Bryan (Raw) I will always remember the facebuster that Ziggler gave to Bryan from the top rope in this match. It was a great match with one of the better spots on Raw this year.
18.) CM Punk vs. Daniel Bryan vs. Kane (No Way Out) Although this storyline was greatly tainted with the involvement of AJ, this was still a good match that deserves recognition.
17.) Randy Orton vs. Chris Jericho vs. Alberto Del Rio vs. Sheamus (Over the Limit) This fatal four way for the World Heavyweight Championship was full of excitement with several near falls and was executed nicely by all four men.
16.) World Heavyweight Championship Money in the Bank Match (Money in the Bank) This match made me say "wow" on several occasions, whether it was Dolph Ziggler's Zig Zag from the top of the ladder or Christian's multiple Spears. Overall, this was a very entertaining match, despite a couple botches.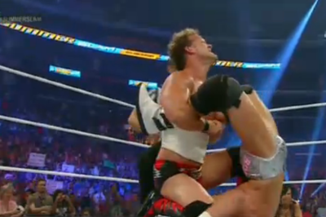 Leading up to SummerSlam, everyone was saying that Dolph Ziggler vs. Chris Jericho was a dream match up that could very well steal the show.
In many ways it did, and I believe it to be the match of the night.
The match was great from start to finish and although I disagree with having Ziggler lose only to have him win the following night, seeing the Liontamer from Jericho at the end was actually awesome.
The build to Survivor Series was an absolute mess. There truly is no other way to describe it.
CM Punk was supposed to face Team Foley with Ryback and John Cena was in the midst of a scandal involving AJ, Vickie Guerrero and Dolph Ziggler.
Somehow, we found ourselves in this triple threat match.
The match was great, as Ryback seemed dominant even when being double teamed by Punk and Cena while Punk and Cena were able to go at it like they always do.
The most important part of the match was the debut of the Shield, including the long-awaited debuts of Dean Ambrose and Seth Rollins. This match will always be remembered as the day they made their mark on the WWE, especially with the impact they've had thus far.
This is not the last we will hear of the Shield in this list.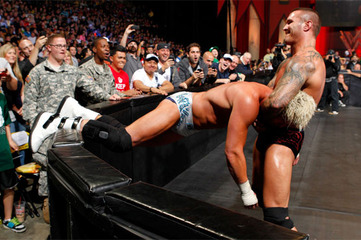 I had the pleasure of attending this pay-per-view and seeing this match in person at Night of Champions in Boston, and neither man disappointed.
The match was exciting from start to finish and although Ziggler lost for the second straight pay-per-view since winning his Money in the Bank briefcase, the high quality of the match made up for it.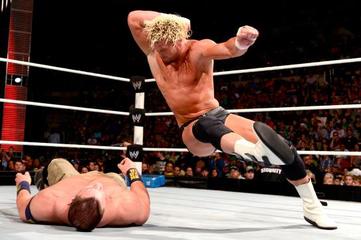 Dolph Ziggler's feud with John Cena truly began with the feud between AJ and Vickie Guerrero. Although the ladies started everything, these two superstars left it all in the ring at TLC.
In a match that saw Ziggler finally get that main event win over the company's top star, both men were bleeding, tables got involved, and AJ betrayed John Cena.
It would have been nice to see Ziggler go over Cena clean, but this match was impressive from start to finish and saw the right man win.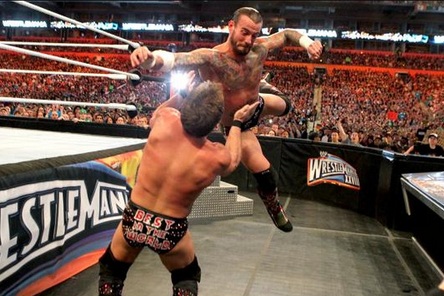 Chris Jericho returned after a year and a half and finally got his shot at CM Punk one on one at WrestleMania.
The match lived up to the hype that everyone had been anticipating for months, and CM Punk got his win on the biggest stage in wrestling.
The crowd was far quieter in comparison to the Rock/Cena and Undertaker/Triple H matches, which was a disappointment, but from a match standpoint, it was fantastic.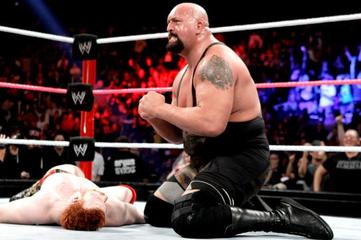 If a match could win an award for exceeding expectations in 2012, this would be the winning match.
For six weeks, the majority of WWE fans dreaded this match between these two powerhouses and expectations were lower than low.
Then Big Show and Sheamus surprised everyone with a great high quality matchup that included a stunning finish as Show countered the Brogue Kick with a WMD punch.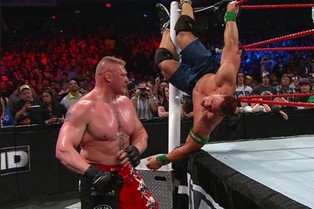 Brock Lesnar's first match in the WWE in several years did not disappoint.
John Cena was busted open in the first minute of this match, which turned into an all-out brawl.
This was entertaining from start to finish and the questionable booking of having Brock Lesnar lose his return match keeps this match from having a higher ranking.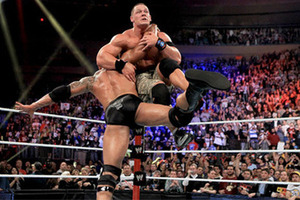 John Cena and the Rock may not have had the most technically sound match of 2012, but the year-long build, energy of the stadium and exciting moments helped this match make the top ten.
It was probably the most anticipated match of all time in the WWE, and it really didn't disappoint.
I know that I was screaming no when Cena hit the final Attitude Adjustment on The Rock, furious when Cena tried to mimic the People's Elbow and ecstatic when The Rock jumped up and nailed the Rock Bottom.
This was definitely deserving of the top ten of 2012.
After losing to Sheamus in 18 seconds at WrestleMania 28, Daniel Bryan got his rematch for the World Heavyweight Championship at Extreme Rules in a two-out-of-three-falls match.
Both men were awesome in this match, but Bryan carried them to greatness.
After disqualifying himself by loosening Sheamus' arm for the first fall, Bryan used the Yes Lock to secure the second fall for himself.
Luckily for Sheamus, he doesn't need his arm to finish off his opponents and two Brogue Kicks later, Sheamus was the victor.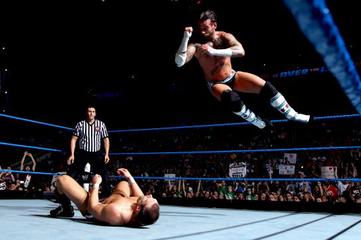 When Daniel Bryan became the No. 1 contender for the WWE Championship, wrestling fans everywhere got really excited for a pay-per-view match between these two.
They have yet to disappoint.
Bryan and Punk put on an absolute clinic of superb technical wrestling at Over the Limit, with several different submission maneuvers and a picture-perfect finish.
These two had arguably the feud of the year because of superb wrestling, great promos, and some help from a crazy chick.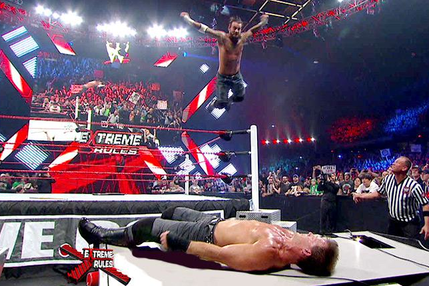 CM Punk and Chris Jericho looked at their WrestleMania match, threw it aside and absolutely topped it at Extreme Rules.
Chicago was electric as these two had unbelievable spot after spot. The street clothes they wore only added to the Street Fight stipulation as both superstars put on one of the matches of the year.
I for one thought the match was over when Punk took a Codebreaker/Steel Chair combination to the face, but the WWE Champion continued his title reign, which wasn't even half over.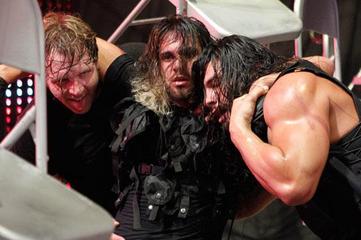 When The Shield made their debut, I jumped out of my chair and ran around the room in happiness, probably similar to the rest of the Internet community who had been waiting for their arrival.
When The Shield made their debut match, I fell out of my chair. Several times.
This match was done to perfection. Absolute perfection. Ambrose, Rollins, and Reigns proved why they have all been so highly hyped for so long with so many unbelievable spots.
Whether it was Ambrose's DDT to Bryan on the chair, the huge double suplex, and of the powerbombs, Reigns spearing Kane through the barricade, or Rollins' huge fall through the tables, the spots in this match made it one for the ages.
No one will ever forget the debut match of The Shield, but not in the way that we remember the debut match of Nexus.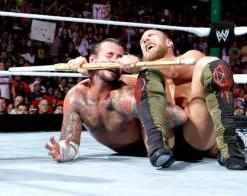 This match really impressed me.
Yes, it was not as technical as their match at Over the Limit, but the brutality of it was unbelievable.
Between the kendo sticks, Punk flying at Bryan on the barrier outside the ring, the extremely painful-looking Yes Lock with the kendo stick, and the final table breaking, these two really put their bodies on the line.
The only part of this match that could have been better was if AJ had been more involved, but I'm not complaining; this was an awesome match.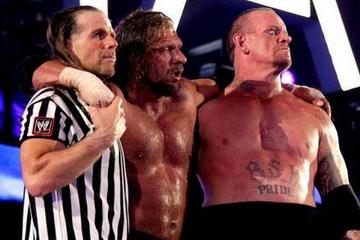 I know what you're going to say. Don't string me up just yet.
Yes, I put the End of an Era match at No. 2 this year. So many times have I heard this year that this was the best match of the year, whether it was through friends, reading articles, or seeing it through the Slammy Awards.
This was an incredible match and maybe it was the Match of the Year, and maybe I'm biased, but I believe another match was the Match of the Year, and I thought it would be nice to have a change of pace.
Triple H, The Undertaker and Shawn Michaels put on one incredible match for the ages which actually had me believing that the streak would end, but Taker and the streak survived.
This leads me to my No. 1 match for 2012...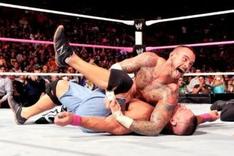 As I said before, maybe I'm biased because I was in attendance for this WWE Championship match at Night of Champions in Boston, but it does not change the fact that this was one hell of a match.
CM Punk and John Cena went back and forth with each other in a nearly 30 minute match, which included three Attitude Adjustments, two Go To Sleeps and then stunningly, a Rock Bottom to Cena from Punk.
The match was full of everything you could ever want out of a match as Cena and Punk continued to show their great chemistry in the ring.
The shock that went through the crowd when Cena kicked out of the Rock Bottom was unparalleled and despite the fact that the match ended in a draw, it still happened in exciting fashion.
This match was truly a pleasure to witness, especially firsthand and I truly believe that it deserves to be considered the match of the year.
You may not have liked my opinion of the top 20 matches this year and some of you will most certainly ask why a certain match wasn't included and why on earth End of an Era wasn't No. 1, but I stand firmly behind my list.
YES!