UFC 158: Rory MacDonald vs. Carlos Condit Targeted for Montreal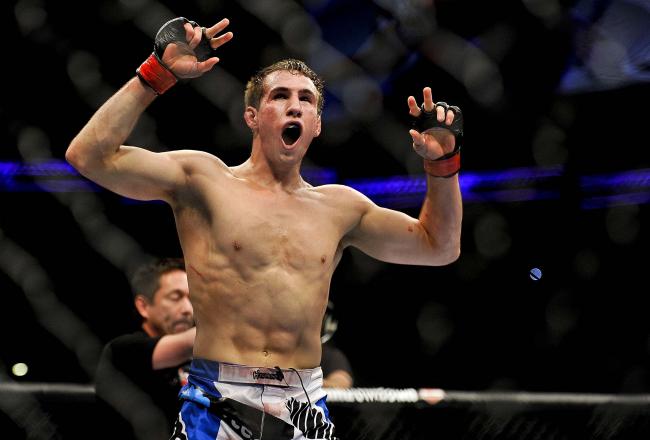 Paul Abell-USA TODAY Sports
Looks like UFC welterweight Rory MacDonald will get his wish to avenge the only defeat in his career with a rematch against former interim champ Carlos Condit.
MMAjunkie.com has confirmed the booking with both MacDonald and UFC president Dana White for March 16 at the Bell Centre in the Canadian's adopted home of Montreal.
MacDonald called out Condit after making mince-meat of BJ Penn in their fight at UFC on Fox 5 last Saturday. White instantly responded, saying (H/T MMA Bay), "I am interested in that, and I like when guys call other guys out. If that's the fight he wants then we'll try to make it."
According to MMAjunkie.com:
"Though the UFC has not officially announced that show, sources close to the event said it will be UFC 158, a pay-per-view. The placement of the MacDonald-Condit fight was not revealed, though it will be positioned on the main card."
MacDonald loss to Condit was the first defeat in his career, back in June 2010 at UFC 115. It was a fight the young Canadian was winning until Condit rallied late in the match and was able to get a TKO stoppage with just seven seconds left in the fight.
It is a loss MacDonald can't forget.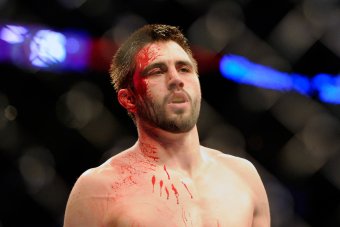 Eric Bolte-USA TODAY Sports
"There's a guy that humiliated me a couple years ago, and I want my revenge," MacDonald said after his victory over Penn (H/T MMA Fighting). "Carlos Condit, let's do it in March, my home territory. I want to get my revenge."
Condit reigned as the UFC's interim welterweight champ during 2012, as the actual champ, Georges St-Pierre, sat on the sidelines nursing a knee injury. On GSP's return in November, Condit was soundly beaten and lost his acclaim in the same venue in Montreal where he is now slated to revisit his fight against MacDonald.
MacDonald is a transformed fighter since his loss to Condit, which precipitated his move from his home on the west coast of Canada to Montreal where he met GSP and began training at the TriStar gym.
He has since become one of the most exciting talents in MMA, winning four straight fights culminating in the biggest win of his career against the legend, Penn.
Having only fought last week, his fight against Condit will only be three months away, though the Canadian says he will likely take a week or two to let his injuries heal before returning to full-time training.
This article is
What is the duplicate article?
Why is this article offensive?
Where is this article plagiarized from?
Why is this article poorly edited?