Maryland Basketball: The Rotation Mark Turgeon Should Implement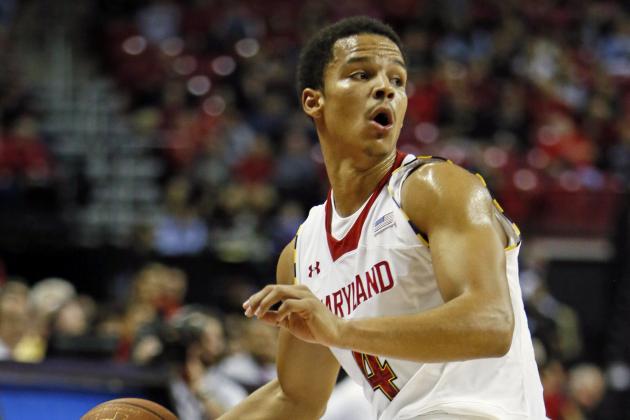 Mitch Stringer-USA TODAY Sports

Thus far, second-year Maryland coach Mark Turgeon has tried out plenty of different rotations, whether it be starting lineup alterations, or just playing time increases for certain players.
With no disrespect intended to those schools, there's no risk in tinkering with your rotation against Divison I bottom feeders like Maryland Eastern-Shore and South Carolina State.
Against Maryland-Eastern Shore, Turgeon gave freshmen Jake Layman, Shaquille Cleare and Seth Allen an opportunity to start.
When they faced off against South Carolina State, Charles Mitchell and Logan Aronhalt got starting nods.
But aside from those two games, the starting lineup had remained Alex Len, Dez Wells, James Padgett, Nick Faust and Pe'Shon Howard.
Through nine games, and just four more non-conference games left, here is the rotation that I think Mark Turgeon should implement:
Len, Wells, and Howard should all remain starters. All have proven they are reliable, every game contributors and haven't shown signs of slowing down.
Allen has outplayed Nick Faust, and deserves to start at shooting guard over the sophomore from Baltimore. Mitchell has proved to be more productive than Padgett, and also deserves a starting nod.
Faust, Padgett and Cleare all should receive solid minutes, as the first players off the bench.
Layman and Aronhalt should receive spot minutes, only-subbed in when three-point shooting is lacking.
It's tough to annex two talented players from the rotation, but with ten capable players, that move is inevitable. Layman and Aronhalt are both liabilities in numerous facets of the game.
Each forthcoming slide will feature a breakdown of how my improved rotation will affect each player.
Begin Slideshow

»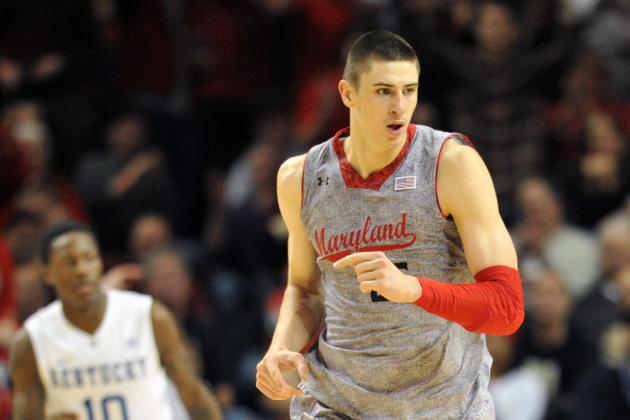 Jason Szenes/Getty Images

Role: Starter, star player

Projected Minutes: 30
Feasibility: Len is undoubtedly the starting center for Maryland, and is a major reason why the Terps are fourth in the nation in rebounds per game. With his commanding physical stature, it's not hard to see Len upping his minutes from 26 to 30 as the rotation shrinks.

Jason Szenes/Getty Images

Role: Starter, primary offensive weapon

Projected Minutes: 30
Feasibility: It took time for Wells to get in a groove, but he hit his stride when Maryland faced off against the tougher stretch of its non-conference schedule against Northwestern and George Mason, putting up 23 and 25 points, respectively. Wells is a surefire starter going forward, and should contend for the most floor time on the team.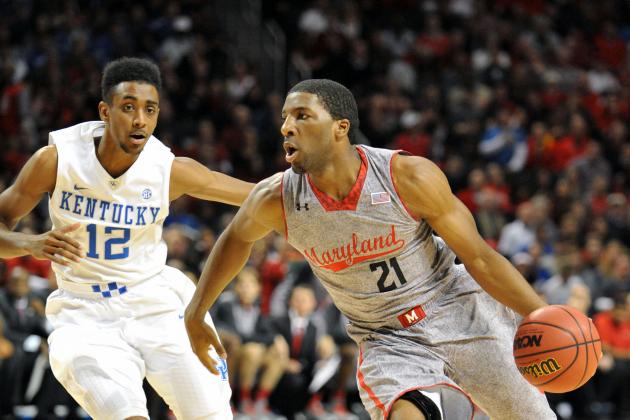 Jason Szenes/Getty Images

Role: Starter, offensive facilitator
Projected Minutes: 25
Feasibility: Earlier this season, there had been some doubt to whether Howard would be able to hold off Seth Allen for his starting job. He silenced his critics with his effective pass-first mentality, and has definitely cemented his role as a starter. If Howard remains healthy, which has been rare for Howard, 25 minutes per game should be pretty reasonable.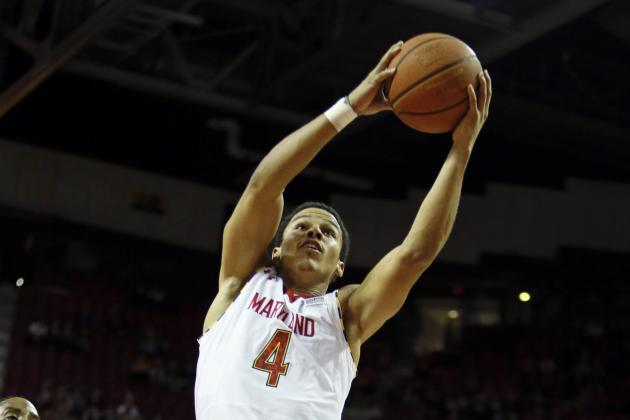 Mitch Stringer-USA TODAY Sports

Role: Starter, high-energy scorer

Projected Minutes: 20
Feasibility: Honestly, its not very feasible that Allen assumes the starting role over Nick Faust, but I believe it would be beneficial. Turgeon trusts his veterans to start the game, despite Allen having an unexpectedly terrific start to his freshman year.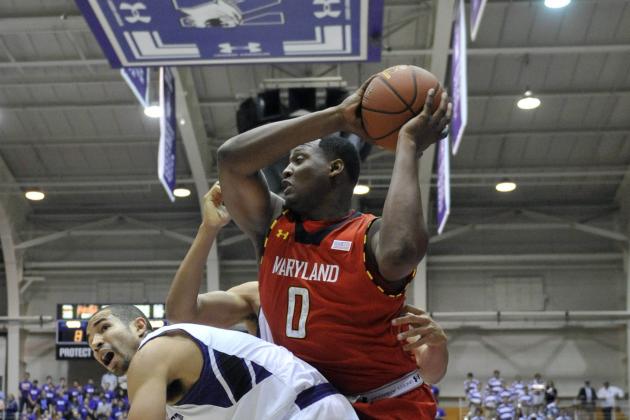 David Banks-USA TODAY Sports

Role: Starter, rebounding specialist

Projected Minutes: 20
Feasibility: It's not very likely that Mitchell will overtake senior James Padgett's starting power forward position, but don't be shocked if Maryland's second-leading rebounder approaches 20 minutes per game. Mitchell has been dominant on the glass, pulling in seven boards per game, which leads ACC freshmen.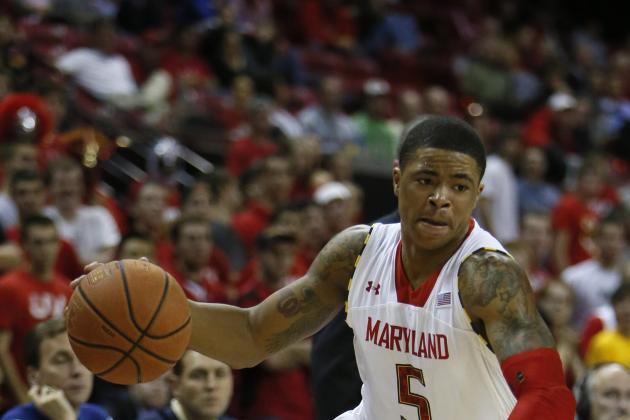 Mitch Stringer-USA TODAY Sports

Role: True sixth man

Projected Minutes: 25
Feasibility: As noted in Allen's slide, Faust will likely remain the starter. But similar players in the NBA like James Harden and Manu Ginobili have thrived coming off the bench, and Faust would too. Nonetheless, Faust's minutes may not even drop from his current average of 25, as his combination of athleticism and skill is scarce.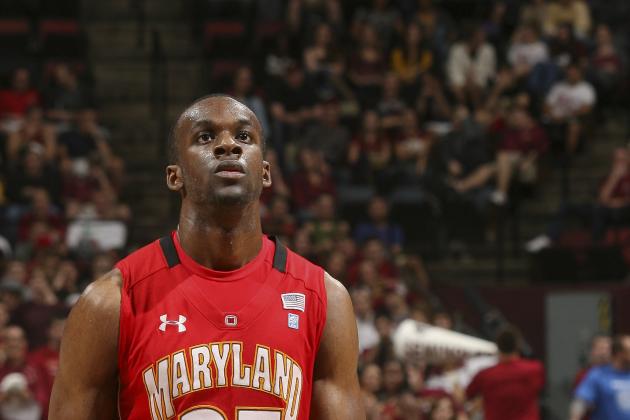 Phil Sears-USA TODAY Sports

Role: Glue guy off the bench, providing interior depth

Projected Minutes: 15
Feasibility: There was never a question that Padgett, the team's lone fourth-year senior, would get his chance to start this season. But he hasn't really done enough to hold off the likes of Charles Mitchell, and it's actually pretty feasible that his role and minutes will diminish significantly.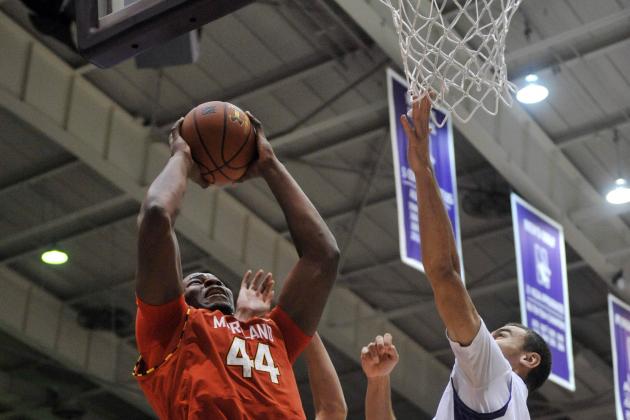 David Banks-USA TODAY Sports

Role: Consistent contributor off the bench

Projected Minutes: 20
Feasibility: Maryland's top recruit hasn't disappointed this season, but Cleare hasn't played his way into the starting lineup yet. He's been very reliable on defense as a true center, which should keep his minutes relatively high. This scenario is very feasible for Cleare, who is currently averaging just 14 minutes per game.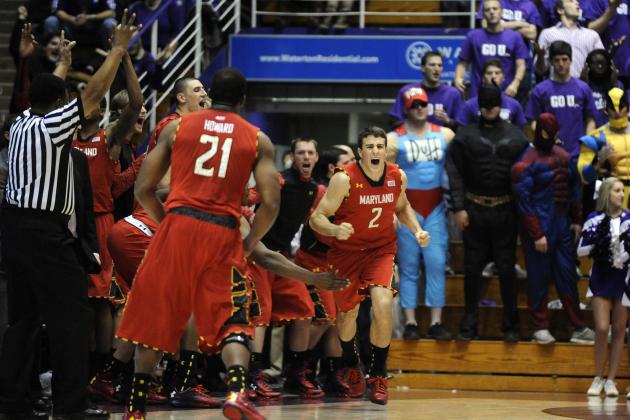 David Banks-USA TODAY Sports

Role: End of the rotation, three-point specialist

Projected Minutes: 10
Feasibility: Against ACC competiton, it's going to be nearly impossible to play Aronhalt, who leads the ACC in three-point percentage, for long periods of time. He's too much of a defensive liability on the perimeter, and may even bring his minutes down from his current average of 11 per night.

Anthony Gruppuso-USA TODAY Sports

Role: Rare playing-time, three-point specialist

Projected Minutes: 5
Feasibility: Jake Layman gets the biggest drop off in this new and improved rotation, because he hasn't shown he can play up to collegiate speed. He currently averages 15 minutes per night, but he doesn't seem to be able to handle fast play, and conference play should detract immensely from his minutes.