UFC on FX 6: Questions We Have About Colin Fletcher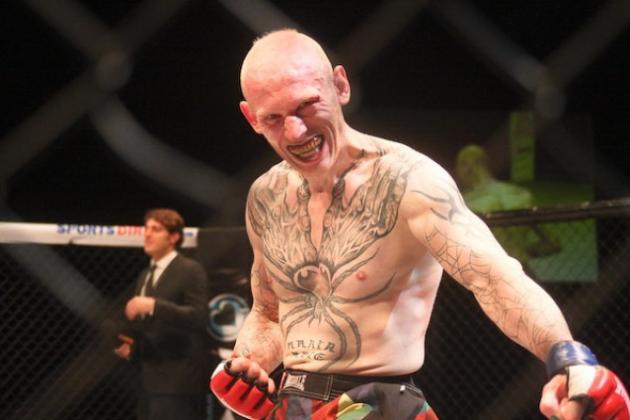 Photo credit: David Lethaby/Sherdog
UFC on FX 6 in Gold Coast, Australia will double as the finale of The Ultimate Fighter: The Smashes, a special season of TUF pitting British and Australian fighters against one another.
In the main card, which airs in the U.S. on Friday night, two new TUF champions will emerge. At 155 pounds, Northern Ireland's Norman Parke will tangle with Britain's Colin "Freakshow" Fletcher.
If you haven't watched The Smashes, chances are you may not have heard of Fletcher. And if you have heard about him, it's probably been in the form of his many scary walkouts and masks.
We'll cover that, but there's a fighter under all that, too. Here are the questions we have about Fletcher the fighter and Fletcher the person.
Begin Slideshow

»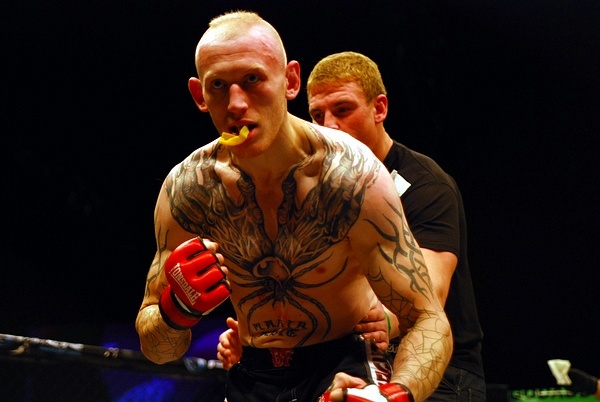 Photo credit: Sherdog
Colin Fletcher is 8-1 in his pro career. Based on The Smashes as well as the footage and articles I found online, Fletcher definitely likes to stand and trade. But he does so mainly from the perimeter, setting up combinations with leg kicks and the like.
Nothing wrong with that. But inevitably, someone's going to get inside on you. It happened to Fletcher against welterweight Dean Caldwell. Caldwell walked through Fletcher's standup, took him down and pounded away. Eventually, Fletcher rolled over and tapped to the strikes.
Now that he's a weight class lower, that kind of manhandling seems less likely. But Fletcher's ability to absorb punishment remains an open question for now.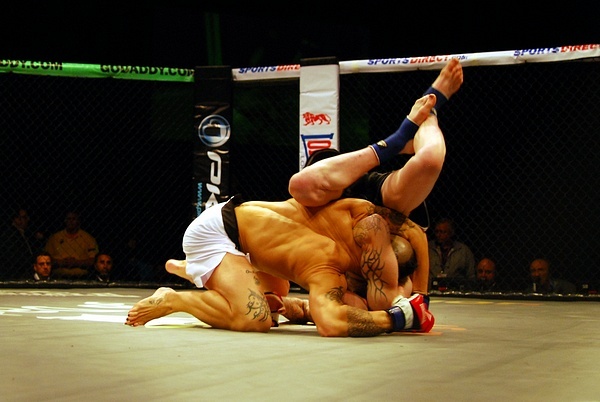 Fletcher's the one with his legs in the air. (Photo: Martin Rhodes/Sherdog)
It's a common concern for British fighters, and Fletcher is no different. Fletcher loves to grapple, as evidenced by his seven career submission wins (out of eight total victories). But against a good wrestler or even just a more powerful opponent, the reedy, 6'2" Fletcher may have a hard time calling the tune.
Parke is a solid wrestler and will surely want to explore this phase of the game. Can Fletcher prevent Parke from imposing his will, or even impose his own will in this area?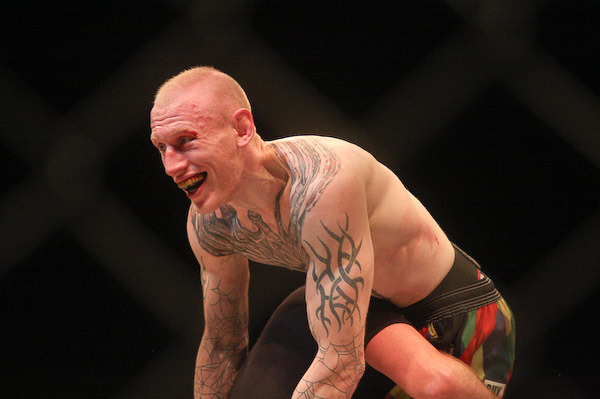 Photo credit: David Lethaby/Sherdog
It's a fair question.
With all the ink and demonic makeup and costumes and walkouts and masks, the guy is clearly looking to worm his way into your nightmares. Plus, he's a tall, thin, pale, toothy bald guy. He's a scary dude! I wouldn't want to fight him.
But on the reality show, despite a few antics here and there, he came off as a relatively reasonable guy. If Fletcher can take care of business in the cage, I think the UFC will have a very interesting (and marketable) new chip to play in the British market and elsewhere.