Ranking the Must-See NCAA Basketball Games This Weekend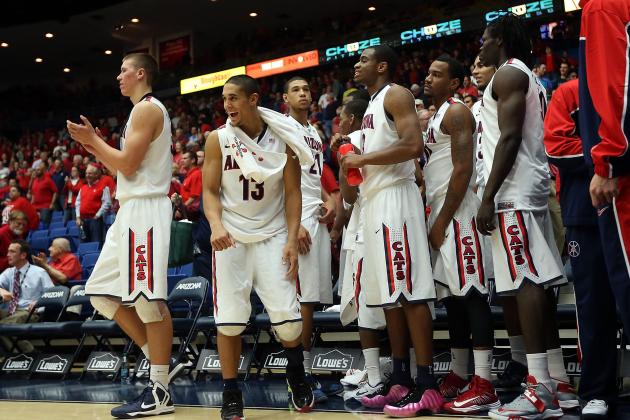 Christian Petersen/Getty Images

After a week that contained very few games due to finals at most colleges, action across the nation picks back up this weekend.
This weekend's college basketball schedule is highlighted by in-state rivalries and cross-country trips by ranked teams.
Of the 25 teams in the AP rankings, 20 will be in play this weekend with the biggest absence from the schedule being second-ranked, Duke.
Just like last weekend, there is just one game between ranked teams, but unlike last week, there are plenty of ranked teams playing on the road or at a neutral site.
Here is the list of the 10 games you should watch this weekend in college basketball.
Begin Slideshow

»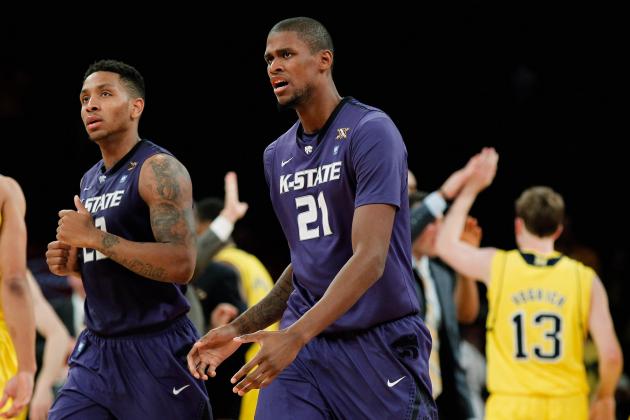 Mike Stobe/Getty Images

When: Saturday, 9 p.m. ET
Where to Watch: ESPN2
Just a week after losing to Illinois at home, Gonzaga will play another school from a BCS conference in Kansas State from the Big 12.
Gonzaga will be the home team but the game will not be played in Spokane, it will be played four hours away in Seattle.
The 9-1 Bulldogs have already defeated two Big 12 teams this season, West Virginia at home and Oklahoma at the Old Spice Classic in Orlando.
Kansas State come into Saturday's game looking for the biggest win of Bruce Weber's first season with the Wildcats.
Weber and company were on the national stage during the final of the Preseason NIT when they lost to third-ranked Michigan by 14 points.
Now, Kansas State, led by senior guard Rodney McGruder, are looking to pull off two major upsets in one week, starting with Gonzaga and ending with Florida next Saturday.
Even with the game being played four hours from Gonzaga's campus, the Bulldogs will still have the home-crowd advantage at Key Arena.
The Bulldogs have a deeper team than their opponents, and they will be wanting to prove that the loss to Illinois last Saturday was just a fluke.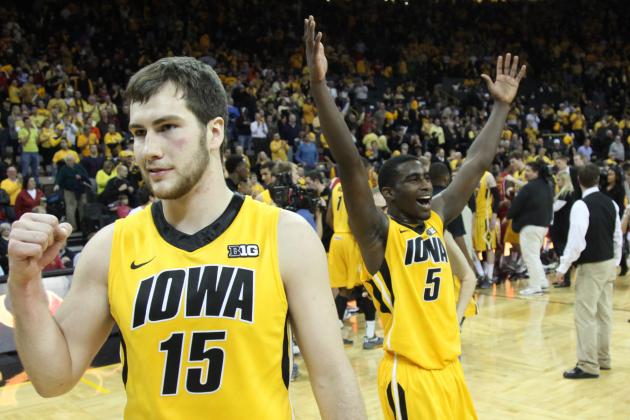 Matthew Holst/Getty Images

When: Saturday, 2:30 p.m. ET
Where to Watch: Big Ten Network
One of the many in-state rivalries being played in the Midwest this weekend is being played at a neutral site in Des Moines, Iowa.
Iowa are coming off of a win against their other in-state rivals, Iowa State, last Friday.
The Hawkeyes will not get much attention once Big 10 play starts with six ranked teams in the conference but let it be known that Fran McCaffery has put together a strong team.
Northern Iowa continue their difficult nonconference schedule against the Hawkeyes in Des Moines on Saturday.
The Panthers finished last at the Battle 4 Atlantis tournament earlier this season and won at fellow mid-majors, George Mason last weekend.
The schedule does not get any easier after Saturday for the Panthers either as they will travel to Las Vegas to play UNLV on December 19th.
Iowa have shown that they are vulnerable to losing to a team from the Missouri Valley Conference this season; they lost to Wichita State on November 21st.
This should be a close game but expect the Hawkeyes to come out on top with a quality win that will help their resume in March, if they survive their rigorous Big 10 schedule.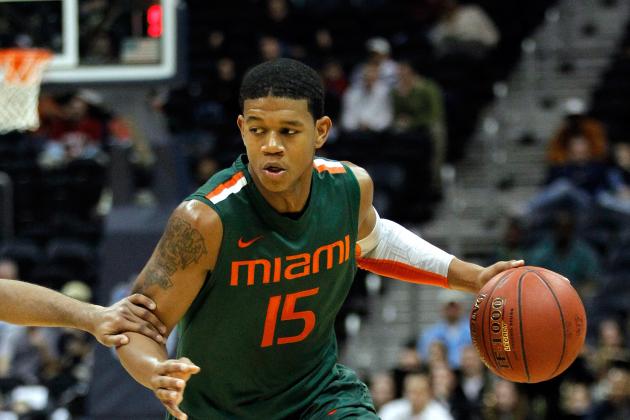 Streeter Lecka/Getty Images

When: Friday, 7 p.m. ET
Where to Watch: ESPN3
There are only seven games in Division 1 on Friday night, and out of that small selection comes a game between Charlotte (9-0) and Miami (FL), who are 5-1 to start the season.
The Hurricanes have played a small nonconference schedule that includes a win over Michigan State at home in the ACC-Big 10 Challenge.
Jim Larranga's team have not played a game in 13 days; the last game they played was a 75-62 win at UMass on the first of the December
Unbeaten Charlotte have played an easy schedule so far with a win at Davidson being their biggest triumph.
The 49ers are led by leading scorer Chris Braswell and junior forward DeMario Mayfield and have emerged as contenders for the Atlantic 10 title.
Charlotte needs this win more than Miami, but the Hurricanes are a great team at home and that advantage should help them in winning this game.
If the 49ers do come out of the BankUnited Center with a win, they will have to control their emotions and focus on a trip to Kennesaw State on Sunday night.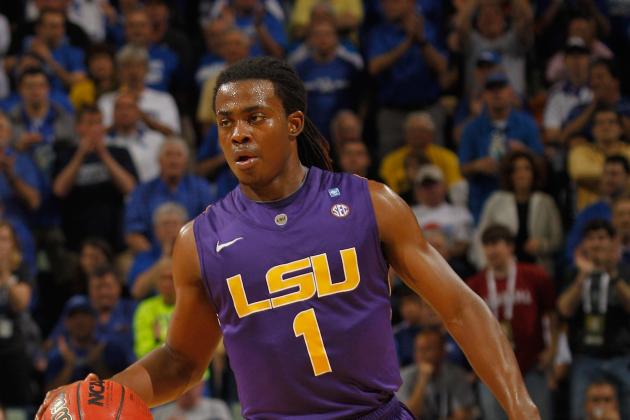 Chris Graythen/Getty Images

When: Friday, 9 p.m. ET
Where to Watch: No National TV
The other game to watch on Friday will be played at Taco Bell Arena in Boise, Idaho.
LSU will make their first road trip to the season, and it is quite the long one to play the Broncos.
Johnny Jones has led the Tigers to a 6-0 record to start his first season in charge of the program, and he is beginning to gain national attention for his achievements.
Jones and his team will gain more attention if they go into Taco Bell Arena and beat one of the most underrated mid-major programs in the nation.
Boise State have been lost in the mid-major conversation because of the other strong teams in the deep Mountain West Conference.
The Broncos proved that they could be a force to be reckoned with this season when they went into Omaha and defeated Creighton, 83-70, on November 28th.
Since their triumph at Creighton, the Broncos have played two more road games, a win over Seattle and a loss to Utah.
For the Tigers to come out of Boise with a win, they will have to stop the talented sophomore combination of guards Derrick Marks, who averages over 18 points per game, and Anthony Drmic.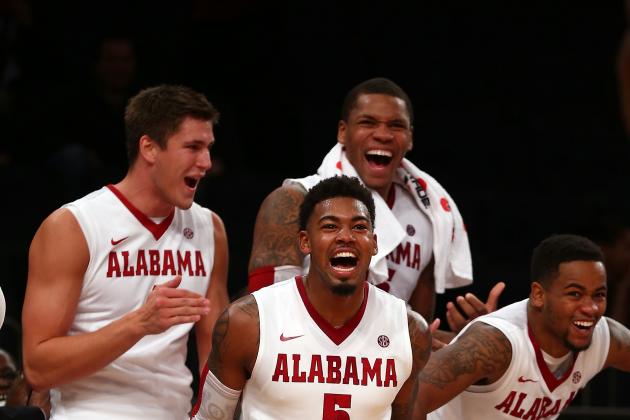 Elsa/Getty Images

When: Saturday, 4 p.m. ET
Where to Watch: CBS Sports Network
Alabama coach Anthony Grant makes a return to the school that he helped put on the national map on Saturday.
It was Grant who led VCU to their historic win over Duke in the 2007 NCAA Men's Basketball Tournament.
Four years later, it was current Rams coach, Shaka Smart, who led the Rams to the Final Four with wins over Kansas, Georgetown, USC, Purdue and Florida State.
Now, the Rams have moved to the Atlantic 10, and Grant is helping the Alabama program get back on the map.
The 6-2 Crimson Tide have not won since November 27th, and a trip into Richmond will be no easy task.
VCU have bounced back since losing to Duke and Missouri at the Battle 4 Atlantis with three consecutive wins.
In their big non-conference games this season, the Rams have gone 1-3 with a win over Memphis being their own quality win.
The Rams need this win more than their visitors, but the Crimson Tide are the better team and should come out of Richmond with a win.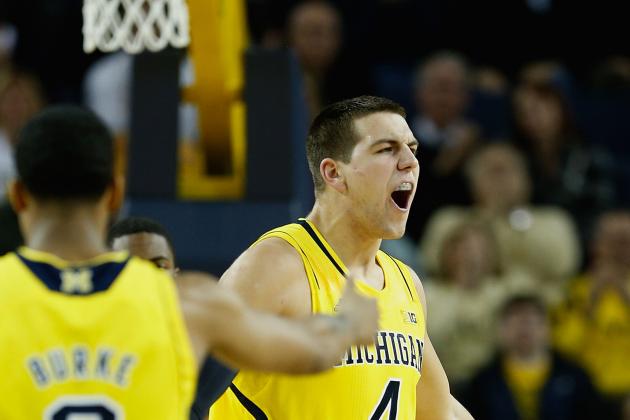 Gregory Shamus/Getty Images

When: Saturday, 8 p.m. ET
Where to Watch: ESPN
Another coach facing his former team on Saturday is Michigan's John Beilein.
Beilein left West Virginia for Ann Arbor in 2007, and has built the Wolverines into a national powerhouse.
Michigan, 10-0, will make their second east coast trip of the season to play the struggling Mountaineers at the Barclays Center in Brooklyn.
The Wolverines won the Preseason NIT at Madison Square Garden on November 23rd after beating Kansas State in the tournament final.
To say the Mountaineers are struggling this season would be an understatement.
After beating previously unbeaten Virginia Tech on Saturday, Bob Huggins and company lost to Duquense on Tuesday.
The Mountaineers are 1-4 outside of Morgantown this season, and there are no signs that their record will get any better after Saturday's game with Michigan.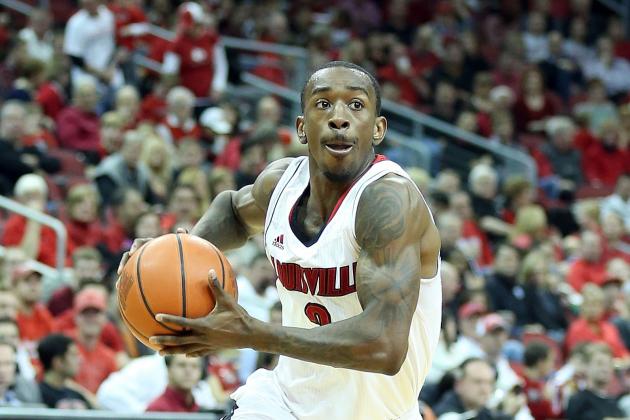 Andy Lyons/Getty Images

When: Saturday, 2:30 p.m. ET
Where to Watch: Fox Sports Net
Louisville and Memphis were on a collision course to play each other at the Battle 4 Atlantis but that possibility was derailed when the Tigers were upset by VCU in the first round.
The Cardinals have been playing without center Gorgui Dieng since the championship game of the Battle 4 Atlantis, where they lost to Duke.
Since the loss to Duke, the Cardinals have beaten up on Illinois State, Charleston and UMKC, three teams who are nowhere close to matching the talent of Memphis.
The Tigers stumbled in the Bahamas with losses to VCU and Minnesota, but they have won their last four games.
The focus of Saturday's game at FedEx Forum will be the guard play.
Louisville's dynamic duo of Russ Smith and Peyton Siva have played spectacular this season, and they rival any guard combination in the nation.
The Tigers also have a stellar backcourt led by juniors Joe Jackson and Geron Johnson.
Louisville have the better team and should come out of Memphis victorious but do not be surprised if Josh Pastner's team pull off the upset at home.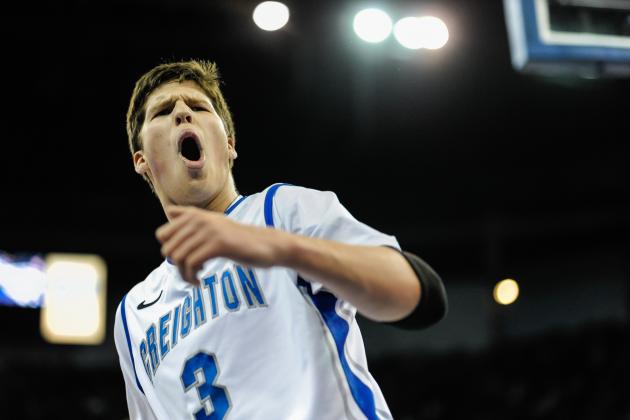 Eric Francis/Getty Images

When: Saturday, 11 p.m. ET
Where to Watch: Pac-12 Network
Creighton's trip to Berkeley on Saturday night is one of the more intriguing matchups this weekend.
The Bluejays are considered the second best mid-major team in the nation behind Gonzaga, and have already taken down one Pac-12 team, Arizona State, this season.
Creighton's 9-1 record also includes wins over Wisconsin, Nebraska and St. Joseph's.
Saturday's trip to Berkeley will only be the second true road game that the Bluejays face this season, and Cal will be no pushover.
Cal won their first six games of the season before losing to Wisconsin and UNLV in their last two games.
The Bears almost beat UNLV at home on Sunday but they were buried by a late shot by the Rebels' Quintrell Thomas.
No matter what the result is on Saturday, two of the best players in the nation will be on display.
Creighton's Doug McDermott is averaging 22.7 points per game and is a leading candidate for National Player of the Year.
Cal's Allen Crabbe is also having a great start to the season with 21.9 points per game.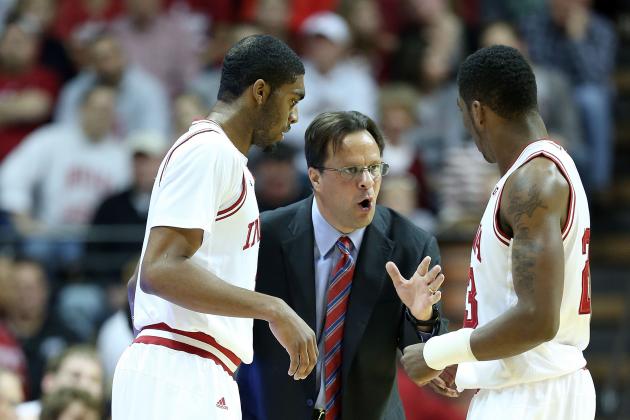 Andy Lyons/Getty Images

When: Saturday, 2 p.m. ET
Where to Watch: CBS
Indiana is the team to beat this season, and the latest challenger to their reign at the top of the rankings is Butler.
The Hoosiers have already passed early-season tests against Georgetown and North Carolina and will look to make Saturday's game in Indianapolis their 10th win of the season.
Indiana suffered a big loss last weekend when Austin Etherington fractured the patella in his left leg.
The Hoosiers will get a boost to their lineup with the return of freshman duo Hanner Mosquera-Perea and Peter Jurkin after the two were suspended for the first nine games of the season.
Butler have started the season with a 7-2 record, their two losses were to Xavier and Illinois.
Rotnei Clarke is the star of the the Bulldogs team, and the senior guard will have to have a career game against Indiana for his team to win.
If Butler do win on Saturday, it will be a true upset as Indiana are the deepest team in the nation and can hit opposing teams from all areas on the court.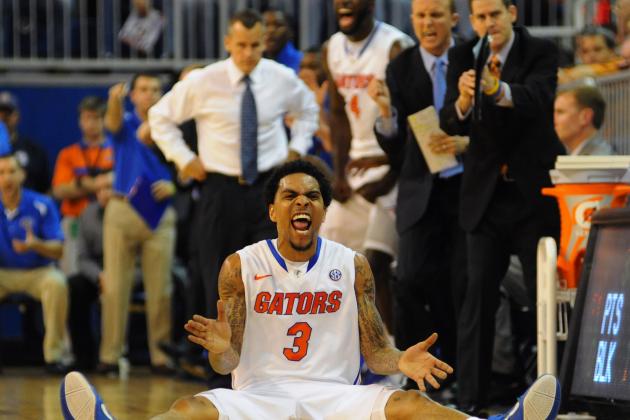 Al Messerschmidt/Getty Images

When: Saturday, 10 p.m. ET
Where to Watch: ESPN
The only game between two ranked teams this weekend takes place at the McKale Center in Tucson.
Arizona proved that they could travel anywhere in the country, and win last week when they defeated Clemson at Littlejohn Coliseum.
The win over Clemson introduced the dangerous Wildcats team and their star players, Nick Lyons and Solomon Hill, to fans east of the Rocky Mountains.
Now, Arizona will have to back up the win over Clemson with a defeat of Florida at home on Saturday.
The Gators have started the season off with seven straight wins, including blowouts of Marquette and Florida State.
Senior guard Kenny Boynton could contend for the Player of the Year award if he continues his strong start to the season.
This will be the final nonconference test for both teams, and both will be looking for a signature win to enter conference play.
If this game is anything close to the game between the two teams last season in Gainesville, which was won by the Gators in overtime, the country will be in for a real treat to end their college basketball on Saturday.