UFC: Predicting Every Champion by the End of 2013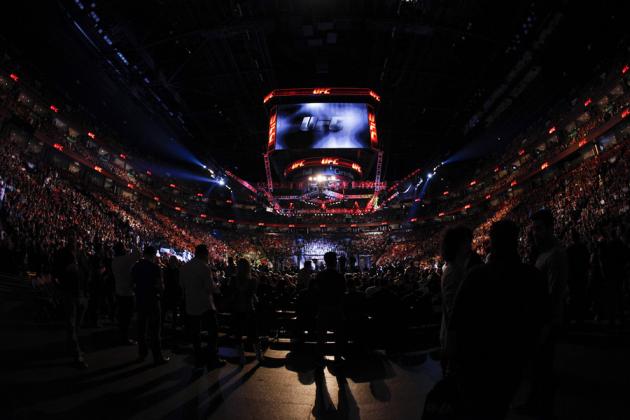 Esther Lin/MMAFighting
UFC champions have never been so dominant, but this could all change in 2013.
Every reigning champ has a tough road ahead in the coming year, and some aren't even finished with this year yet.
Benson Henderson, Demetrious Johnson and Ronda Rousey were the newly-crowned champions in 2012.
Henderson defeated Frankie Edgar for the lightweight title in February. Since winning the title, he has put forth two successful title defenses against Edgar in a rematch and Nate Diaz at UFC on FOX 5.
Demetrious Johnson made history at UFC 152 by becoming the inaugural UFC flyweight champ. Wins over Ian McCall and Joseph Benavidez propelled him towards fulfilling a lifetime dream of becoming a world champion.
At the UFC on FOX 5 press conference, Rousey also made history after being named the first women's UFC champion. She is expected to debut in the pay-per-view headliner for UFC 157 in February 2013.
People are captivated by the unpredictable nature of MMA. Any fighter can be defeated on any given night. It only takes one mistake for a champion to fall, and a hungry contender to take his or her place.
Will the current champs remain dominant in 2013, or could an unexpected contender emerge and upset the balance of power?
Begin Slideshow

»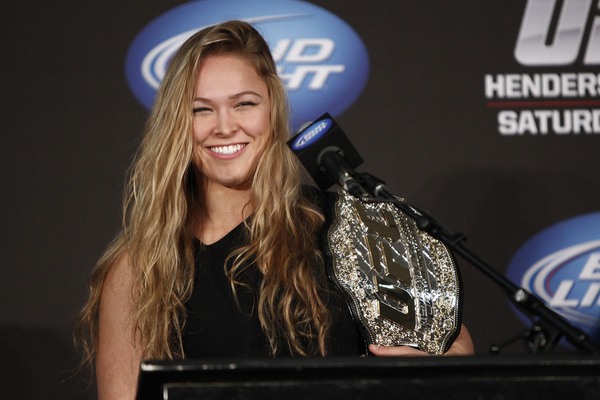 Ronda Rousey - Esther Lin/MMAFighting
In the words of UFC President Dana White, the women's bantamweight division is really the "Ronda Rousey Show."
Rousey has already dominated Miesha Tate and Sarah Kaufman, who are two of the division's best contenders. Marloes Coenen and Sara McMann are the only other quality names out there.
Liz Carmouche is a decent challenger, but she has already been defeated by Kaufman and Coenen. It's tough envisioning her as the one to end Rousey's reign of dominance.
Cristiane "Cyborg" Santos truly is the division's only hope, but according to her doctors, she can't safely reach 135 pounds.
Look for Rousey to shine in 2013.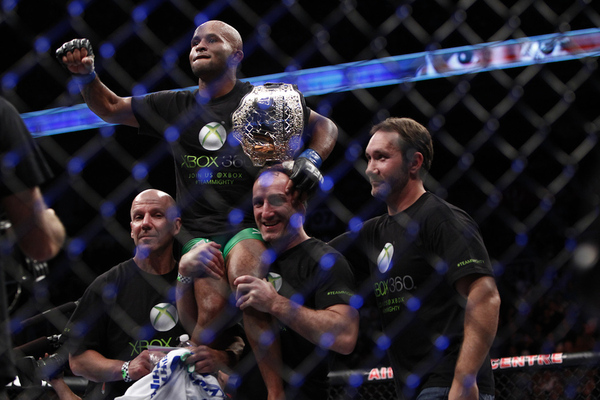 Demetrious Johnson - Esther Lin/MMAFighting
The UFC finally has its 125-pound champion, but the flyweight division is really starving for fresh contenders.
There really aren't any viable contenders right now for Demetrious Johnson outside of Joseph Benavidez, Ian McCall and John Dodson.
Johnson is already coming off wins over Benavidez and McCall, and in January, he is expected to make his first UFC title defense against Dodson.
Who is next in line after Dodson? Does the UFC go ahead and start booking rematches?
Regardless, fans can expect another big year from "Mighty Mouse."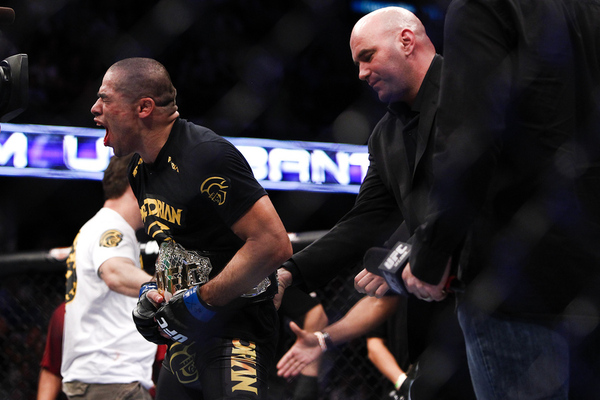 Renan Barao - Esther Lin/MMAFighting
With Dominick Cruz on the shelf indefinitely, the UFC might opt to move on with Renan Barao as the official bantamweight champion in 2013.
Barao defeated Urijah Faber for the interim title in July, and his first defense is expected to come against Michael McDonald in February.
McDonald certainly makes for an intriguing opponent, but it's hard not to like Barao's chances. He is the most diverse striker in the entire bantamweight division, and his jiu-jitsu skills are second to none.
The injury to Cruz truly is devastating. It would've been great to see him matched up in a title bout with Barao. Sure, there is a chance the fight comes together in the future, but given the severity of Cruz's knee injury, he may never be the same again.
Hopefully, Cruz makes a full recovery and comes back 100 percent. Until then, the bantamweight division belongs to Barao.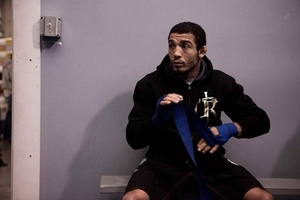 Jose Aldo - Esther Lin/MMAFighting
Jose Aldo has a great opportunity to really shake up the pound-for-pound rankings.
At UFC 156, he is slated to face former UFC lightweight champ Frankie Edgar. A convincing win could stir his interest in moving up in weight and challenging Benson Henderson for the lightweight title.
Edgar lost back-to-back nail-biters to Henderson earlier in the year.
If Aldo moved up in weight and won the lightweight title, it would be hard to deny him a spot at the top of the pound-for-pound rankings.
Edgar will be the toughest fight of his career, but look for Aldo to continue his winning ways in 2013.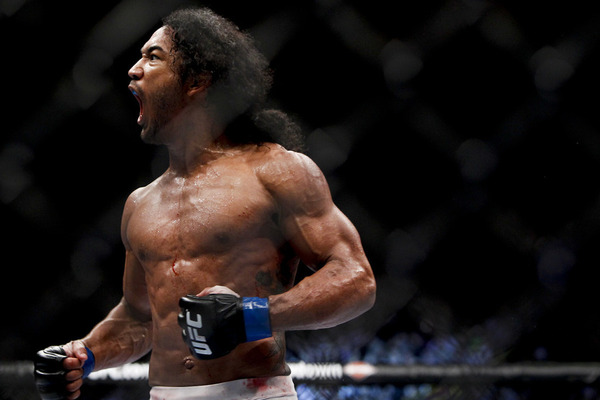 Benson Henderson - Esther Lin/MMAFighting
The lightweight division has been looking for a fighter to take up the mantle ever since BJ Penn lost the title to Frankie Edgar in 2010.
Without Penn, the outlook of the division appeared to be an unending shark tank of contenders battling it out with multiple title changes.
At UFC on FOX 5, Benson Henderson separated himself from the lightweight herd with a lopsided beating of top contender Nate Diaz.
He proved himself as the best lightweight in the world, and his incredible performance should close the doors on lingering skeptics of his decision victories over Edgar.
Gilbert Melendez appears to be next in line for a title shot, but given his poor performance against Josh Thomson, Henderson should be the favorite heading into the champion vs. champion bout.
The ultimate challenge for Henderson could come from Gray Maynard, who is set to fight Joe Lauzon at UFC 155.
It won't all be smooth, but Henderson will have another big year in 2013.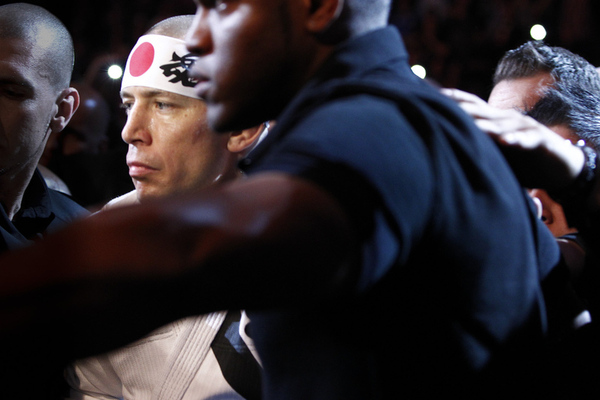 Georges St-Pierre - Esther Lin/MMAFighting
At UFC 154, Georges St-Pierre proved why he is a special athlete and one of MMA's all-time greats.
After being sidelined for over a year, he returned from a torn ACL and routed Carlos Condit.
There was talk of a potential showdown with UFC middleweight champ Anderson Silva, but St-Pierre's camp would rather continue chomping away at the ever-growing welterweight division.
Many feel Johny Hendricks is the most deserving of the next shot against St-Pierre, but the UFC has decided to go with Nick Diaz as the No. 1 contender.
The highly-anticipated welterweight scrap is rumored for March 2013. It is still unclear whether or not Hendricks will take another fight or wait to fight the winner of St-Pierre and Diaz.
Hendricks and Diaz are incredibly formidable opponents, and both have a legit shot of defeating the champ.
With that said, St-Pierre's "riddum" will be too much for whoever he faces in 2013.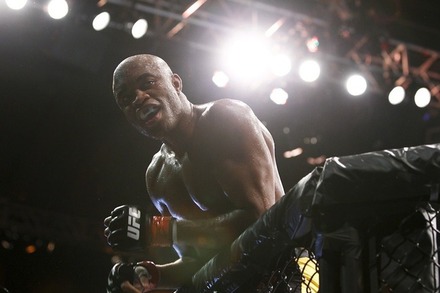 Anderson Silva - Esther Lin/MMAFighting
In 2012, Anderson Silva defeated Chael Sonnen in the biggest fight in UFC history, and a couple of months later, he moved up to light heavyweight and destroyed MMA journeyman Stephan Bonnar.
It was just another year in the life of the best pound-for-pound fighter in the world.
Silva is expected to compete only once in 2013, and he will likely fight at middleweight. The slate of opponents left at 185 pounds isn't particularly interesting, but as middleweight champ, Silva must defend his title against whoever is next in line.
Chris Weidman is probably the toughest matchup for Silva at middleweight, but he might still be a fight or two away from a title shot. The UFC will most likely go with Michael Bisping, if he defeats Vitor Belfort in January.
There is also a chance Silva faces Strikeforce middleweight champ Luke Rockhold in a champion vs. champion super fight.
Unless Silva retires or bypasses training to go on tour with Justin Bieber, his throne will remain intact at 185 pounds.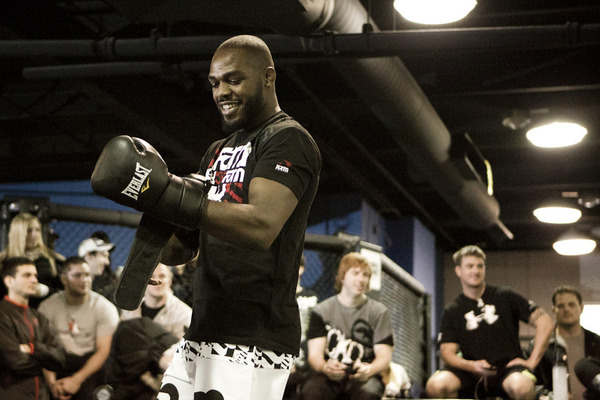 Jon Jones - Esther Lin/MMAFighting
It was certainly an interesting year for Jon Jones, who became enemy No. 1 after pleading guilty for a DWI and turning down a fight with Chael Sonnen.
Many were even questioning whether or not Jones was the most hated man in UFC history.
Luckily, MMA fans have short-term memory, and Jones' incredible performance against Vitor Belfort at UFC 152 appears to have quelled the heat.
While he is far from a fan favorite, things have seemingly returned to normal for the young UFC champ. He is expected to defend his light heavyweight title against Chael Sonnen in April 2013.
If he defeats Sonnen, a bout against Alexander Gustafsson, Lyoto Machida or Dan Henderson could be on deck.
Look for Jones to surpass Tito Ortiz's record for title defenses in 2013 and prove himself as the greatest light heavyweight in UFC history.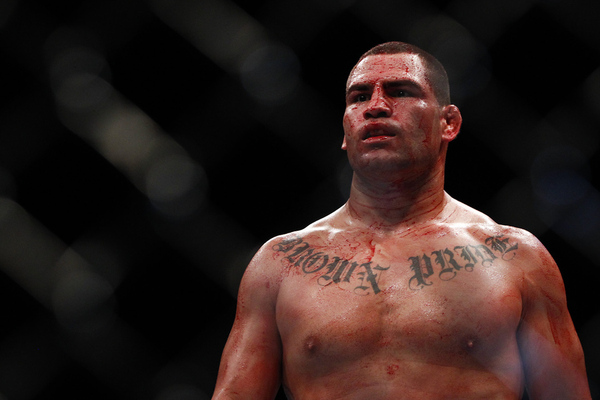 Cain Velasquez - Esther Lin/MMAFighting
The only change in 2013 will be Cain Velasquez once again wearing the UFC heavyweight strap.
Velasquez will avenge his loss to Junior Dos Santos and reclaim the UFC title on December 29. He will go on to defend the title against Alistair Overeem and possibly even Dos Santos in a rubber match in 2013.
The entire heavyweight division runs through Velasquez and Dos Santos. They both appear to be on another wavelength of skill in comparison to their heavyweight peers.
If Velasquez can overcome Dos Santos, the heavyweight division is his for the taking.