Biggest Recruiting Advantage Each Top 25 Program Has in Its Favor
Jonathan Daniel/Getty Images

Every college football program signs recruits in February, beginning on National Signing Day. Each player that signs with a school, be it Alabama or a D-III school, has a reason why they chose to sign with that school.
Recruiting is all about advantages, and each program has at least one advantage that helps it in recruiting, whether it's rich tradition, annually competing for championships, facilities, location or anything else.
Here's the biggest recruiting advantage for each top 25 program, per the BCS Standings.
Begin Slideshow

»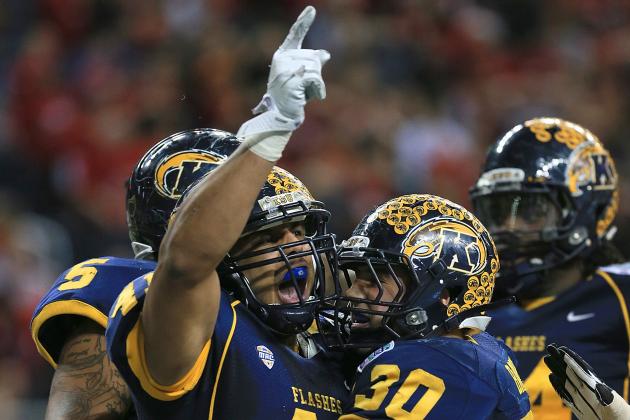 Dave Reginek/Getty Images

The Golden Flashes had a 10-2 record, and although they'll never likely be an elite recruiting school, they don have some advantages.
I'm pretty sure that a good recruit could come in and get some early playing time here. Also, the value of a college education from any school is a great opportunity.
Another interesting advantage for KSU is that there isn't as much pressure here. Players at big-name schools live in fish bowls. At Kent State, you can come in, play football and live a normal college life.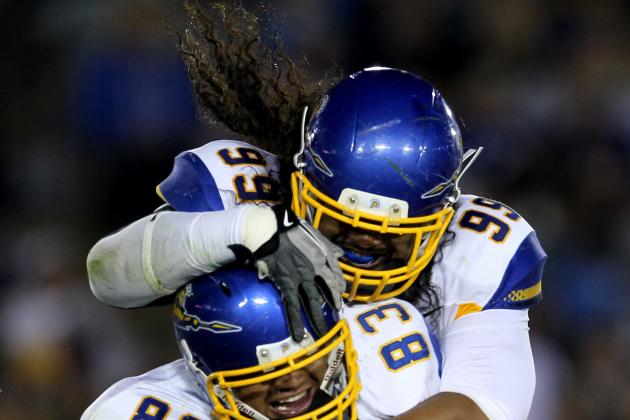 Stephen Dunn/Getty Images

Even though they lost their coach to Colorado, the Spartans still have some things to boast about to recruits. First, they can sell the "program on the rise" angle well.
Next, their location is pretty neat, as San Jose is a nice city in Central/Northern California. You're not overly far from San Francisco, and the weather is good.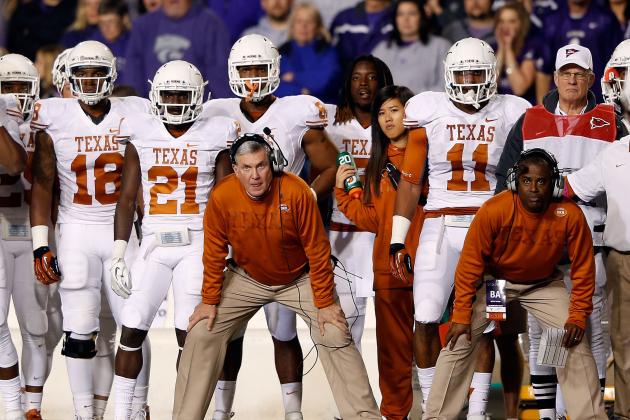 Jamie Squire/Getty Images

Take your own pick as Texas' biggest recruiting advantage. The Longhorns have excellent facilities, great talent, a known head coach and a great location.
Personally, I am going to go with location. When your program is in Texas, you can sign an outstanding class in your sleep due to the fantastic talent in this hotbed state.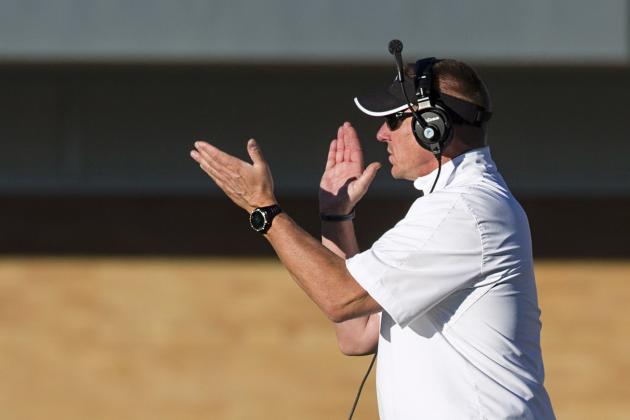 Douglas C. Pizac-USA TODAY Sports

The Aggies went 10-2 this year, and I think that is because they have a great head coach in Gary Andersen. He's their recruiting advantage, as Andersen is a rising star in the profession.
Several BCS schools kicked the tires on him for the coaching openings this year, but he has chosen to stay at USU. So loyalty and good coaching would be the biggest recruiting advantages here.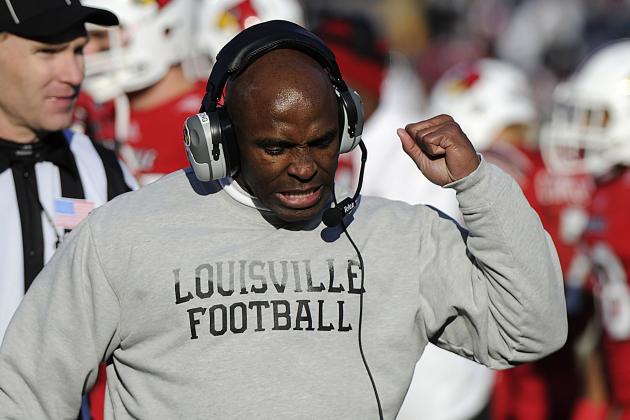 Jamie Rhodes-USA TODAY Sports

Louisville's biggest recruiting advantage is its head coach, Charlie Strong. He's the face of the program, recruits seem to like him, and he's shown that he can win at Louisville.
Strong was a great recruiter as an assistant at Florida and helped sign some memorable classes.
When he walks into a house and tells a recruit that they remind him of a great player at Florida, tells that recruit he has Louisville in a BCS bowl and wants him to join the Cardinals, it carries some weight.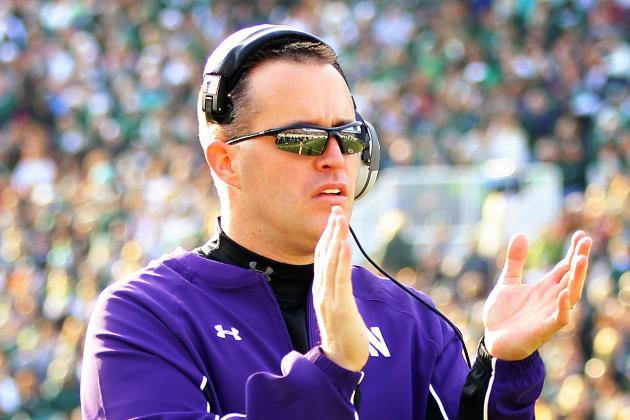 Mike Carter-USA TODAY Sports

Easy pick here for the Wildcats.
Their academics are top notch and among the best in the Big Ten and country. Pat Fitzgerald can sell a recruit and their parents on how getting an education at Northwestern is a very prominent opportunity.
Michael Wilbon would second that.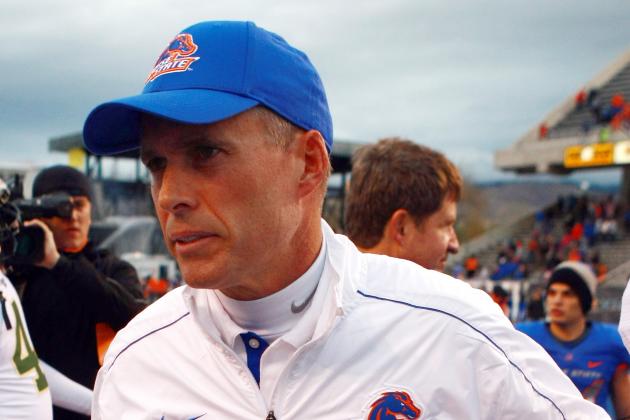 Brian Losness-USA TODAY Sports

The Broncos have created a culture of winning with their program, and it is based on excellent coaching. Chris Petersen and his staff do a great job of coaching up players, and players' development is key to their success.
Recruits have to love the fact they can go to Boise State and be developed into a great football player.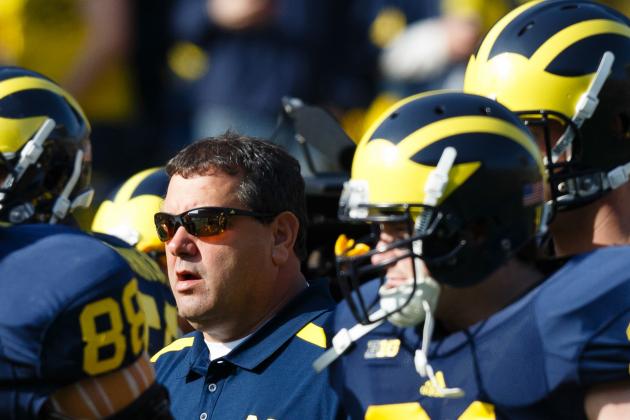 Rick Osentoski-USA TODAY Sports

I'm sure Michigan fans will voice their opinion on what is Big Blue's top recruiting advantage, because they have many. From tradition to winning to solid academics, take your pick.
Michigan also has good facilities too. For me, it's the tradition. The Wolverines are one of the classic college football programs, and Michigan football sells itself a bit to recruits.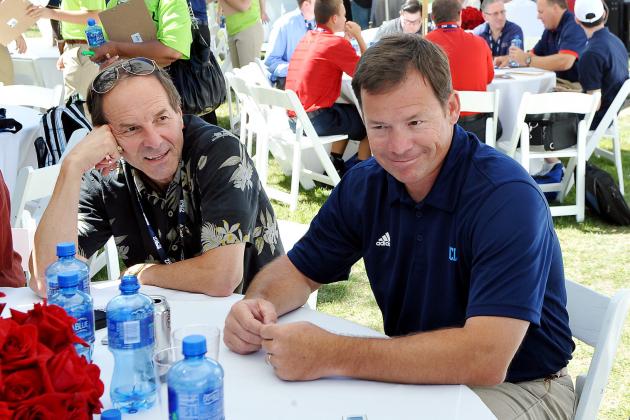 Jayne Kamin-Oncea-USA TODAY Sports

The Bruins' top recruiting advantage is their location. Westwood is just a short hop from the beaches in Los Angeles, the weather is great and UCLA's campus is right down the street from Hollywood and Beverly Hills, among other things.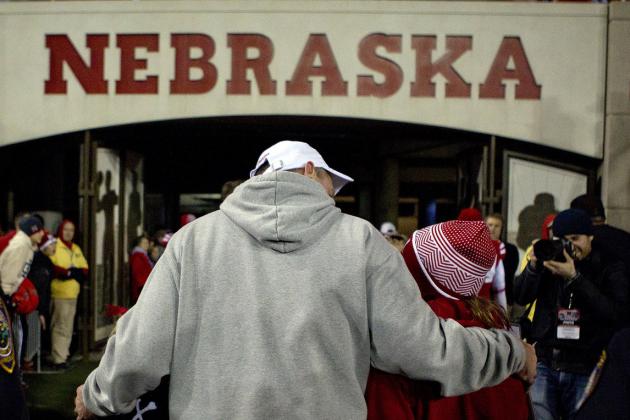 Bruce Thorson-USA TODAY Sports

When you're a college football player or coach, having support is crucial. It's not the sole source of your motivation, but it's a good portion of it.
You support from the fans of the program mostly and the support that Cornhusker fans show Nebraska's football squad is remarkable. As a recruit, when you go on a visit and see how much the fans love the team and support them, that really gets your attention.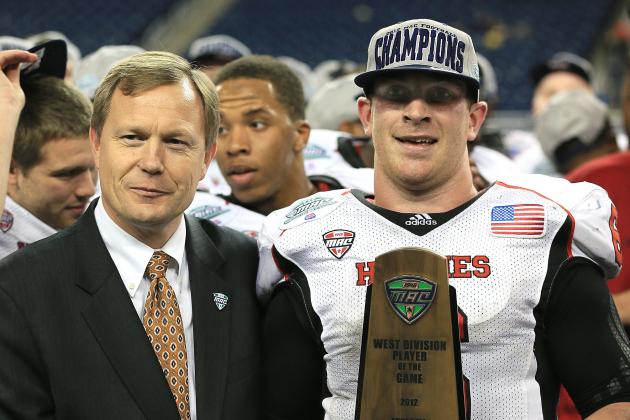 Dave Reginek/Getty Images

NIU probably doesn't have the facilities of a Florida. It lacks Notre Dame's tradition. It doesn't win as Alabama does, nor is it like Northwestern as far as academics go.
Yet the school is only about an hour away from Chicago. So as a recruit, it's the best of both worlds: you get the college-town experience while also being pretty close to a big city.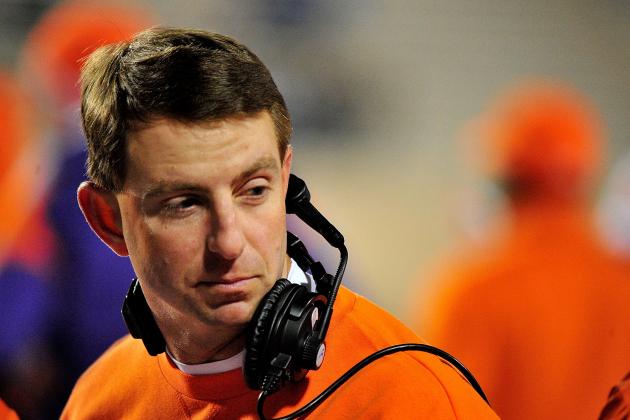 Grant Halverson/Getty Images

Aside from speaking highly of Dabo Swinney and his staff, there are two constants I always read from recruits commenting on Clemson.
First, they love the small town feel that the community has to it. People around there really are connected to one another, and recruits dig it.
Second, I always hear that the campus is gorgeous. Who doesn't want to go to school and live at a place that isn't nice-looking?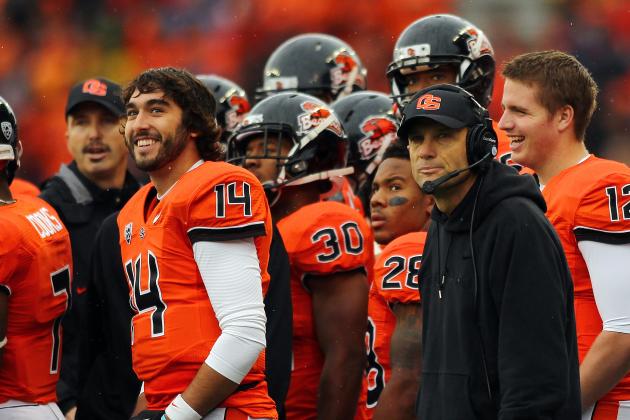 Jonathan Ferrey/Getty Images

The Beavers' campus is only about an hour and a half from Portland. They also play in the Pac-12, a BCS conference, and have several good academic programs.
They get overshadowed by their Civil War rivals, but Oregon State is good place to be. Plus, it has shown that it can pull off an upset or two every year.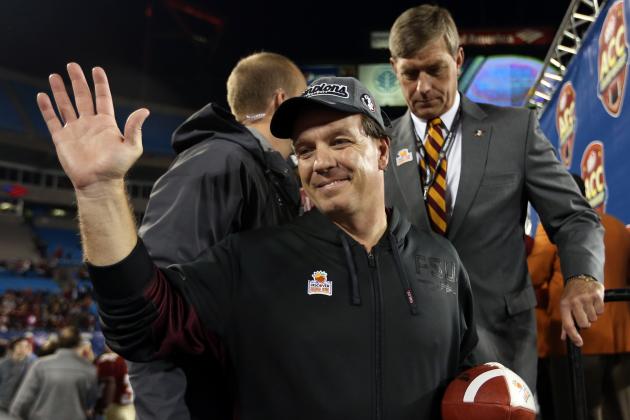 Streeter Lecka/Getty Images

The Seminoles have a roster full of terrific talent, and recruits want to play with other great players. Top player after top player has come through the program, and FSU football really sells itself.
Winning a lot of football games and being in Florida doesn't hurt at all either. Florida State is one of the elite recruiting programs in the country.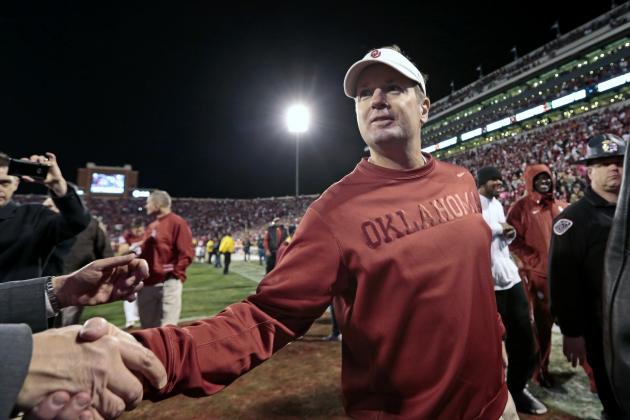 Brett Deering/Getty Images

The Sooners' biggest recruiting advantages are they win a ton of games, have great players and play for a passionate fanbase.
OU is always competing for Big 12 titles and BCS bowls. Bob Stoops is one of the top coaches in America, and he has a talented roster each year. The fans love their Sooners, and the stadium is packed every Saturday.
What more do you want?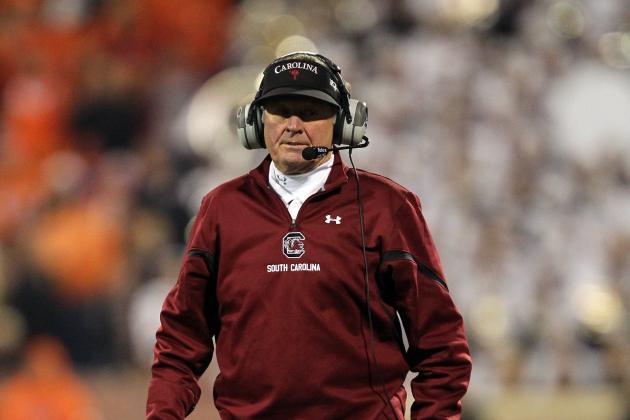 Streeter Lecka/Getty Images

Steve Spurrier has reinvented himself in Columbia, in case you haven't realized it. No longer is he the Fun 'N' Gun coach, but now he's more balanced and maybe even more run-oriented.
Yet he still has kept his "living legend" status, and recruits respect him. When you couple that with the Gamecocks boasting SEC membership, it gives them a good advantage on the recruiting trail.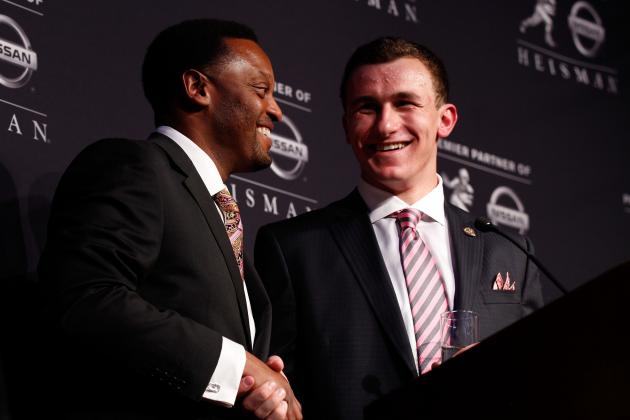 Mike Stobe/Getty Images

Watch out for A&M going forward in recruiting. I really believe it can be the next school to become a dominating recruiting power.
Aside from boasting Johnny Football as a player there, the Aggies have an advantage that I always thought was dangerous: being located in Texas, but playing in the SEC.
Now, Texan recruits can stay in their beloved state but still ball in top conference in the country. That is a huge recruiting advantage that I think A&M is going to benefit from in a major way as we move forward.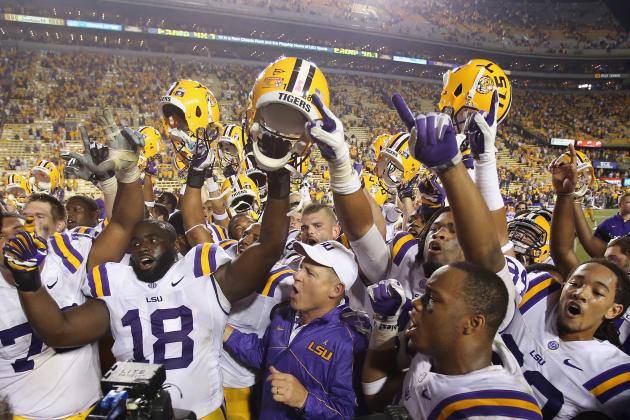 Ronald Martinez/Getty Images

Les Miles is in a state that has very good talent in the high school ranks and really has no other in-state rival to challenge him. That's why Miles can lock up his backyard so well.
So, location has to be included as an advantage for LSU recruiting. Toss in SEC membership, winning a lot of games and a rabid fanbase, and you get the juggernaut that is the Tigers.
Also, having an electric game-day atmosphere helps a little too.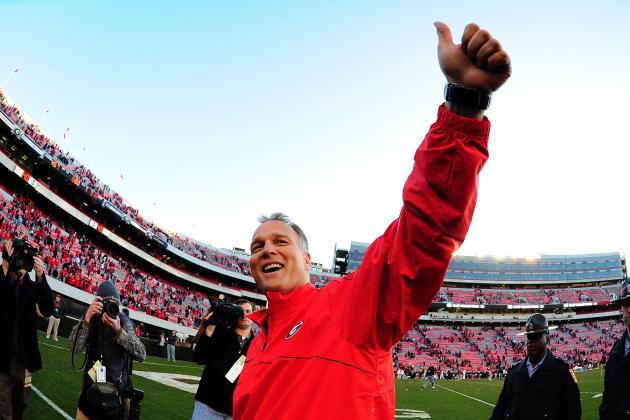 Scott Cunningham/Getty Images

Georgia's biggest recruiting advantage is that it wins a lot of games and competes for championships. When you can get to that status in the SEC, then that can sell on its own to recruits.
Athens is a nice location, Mark Richt is a great coach and the staff really cares about the players. Georgia is always in the SEC conversation, so recruits have to like that.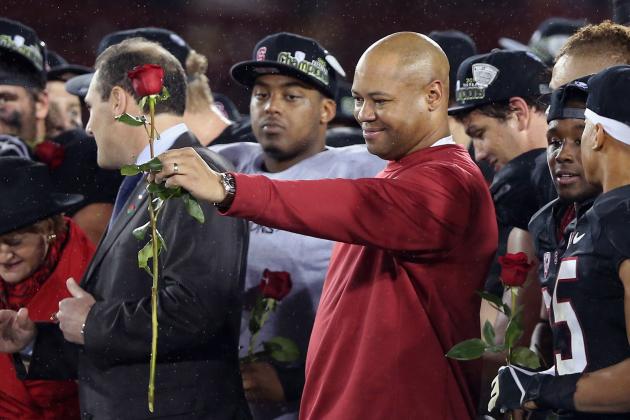 Ezra Shaw/Getty Images

Academics and location are Stanford's biggest recruiting advantages. The prestige of a degree from Stanford still carries major weight on the professional and academic platforms of today.
Also, Stanford is located in Stanford, California, or Palo Alto, as some call the surrounding area. It's a beautiful setting of scenery, safe and great weather.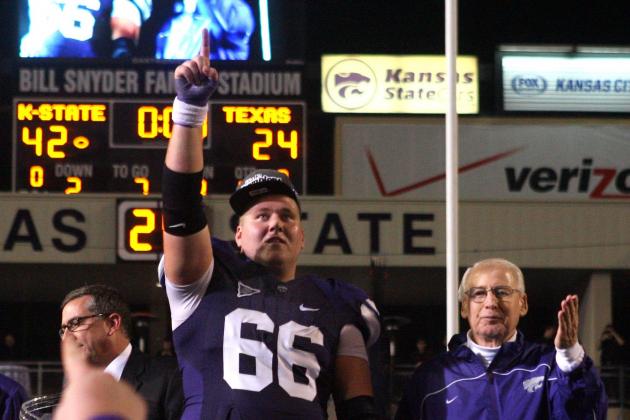 Scott Sewell-USA TODAY Sports

Somehow, some way, Bill Snyder doesn't sign highly-ranked recruiting classes but keeps K-State competitive.
This year was another testament to that, as Snyder's 2012 class was not ranked high in my favor, but the the Wildcats were in the BCS title game conversation for most of the year.
Clearly, their advantage is Snyder, as when he left Manhattan a few years ago, the program went into a spiral. Since he's come back, Kansas State has started winning again.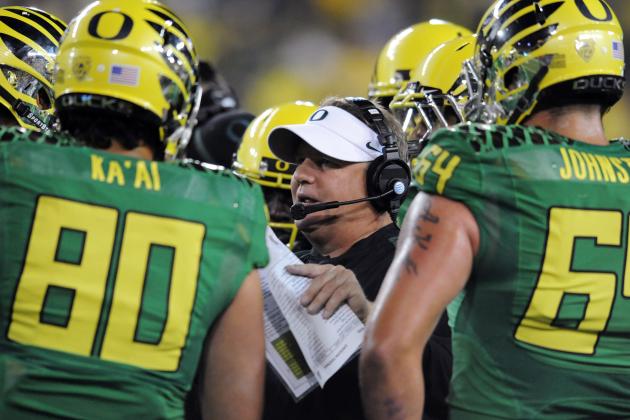 Steve Dykes/Getty Images

The Ducks are known for their fashionable uniforms and their up-tempo offense. Yet I believe their biggest recruiting advantage is that they boast perhaps the best facilities in the country.
The athletic facilities in Eugene are really neat, and when Chip Kelly shows them off to recruits, they really come away impressed.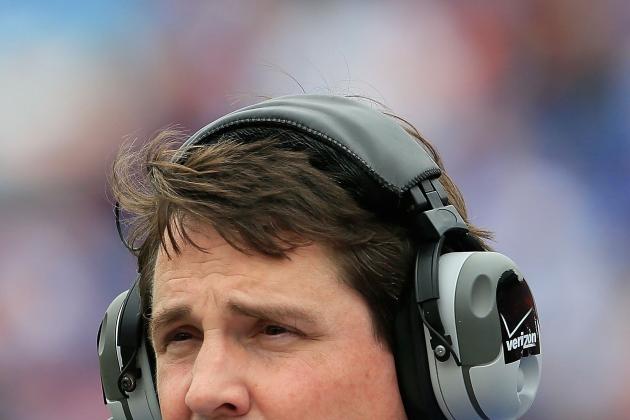 Sam Greenwood/Getty Images

Florida is a recruiting bully because it is in a talent-rich state, win and it gets other great recruits. It's that simple, folks. When you win, recruits want to play for you.
The more talent you have, the more talent you attract, especially in a state like Florida.
It's not a complicated formula, and no, I'm not taking anything away from Gainesville, Gator tradition or Will Muschamp's staff. I just don't think it's a hard thing to see why the Gators are dominant on the recruiting trail.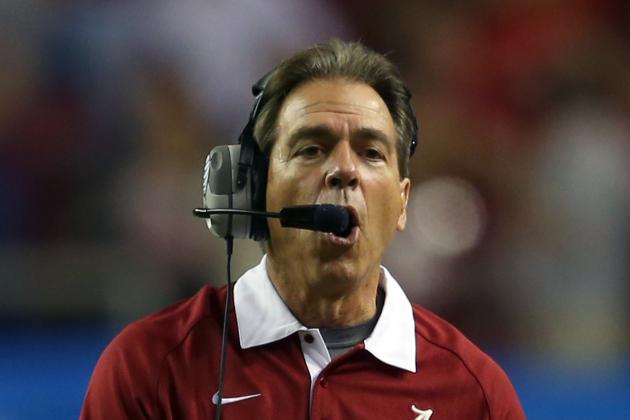 Mike Ehrmann/Getty Images

Alabama may be the premier program in the country, and let's face it, it is because of Nick Saban. Immediately when Saban came on in 2007, he improved the Tide's recruiting and got the program in order.
Since then, he's had several No. 1 recruiting classes. Saban is a great evaluator and coach, but his advantage is that he's a polarizing figure and that recruits believe he can get them to the NFL.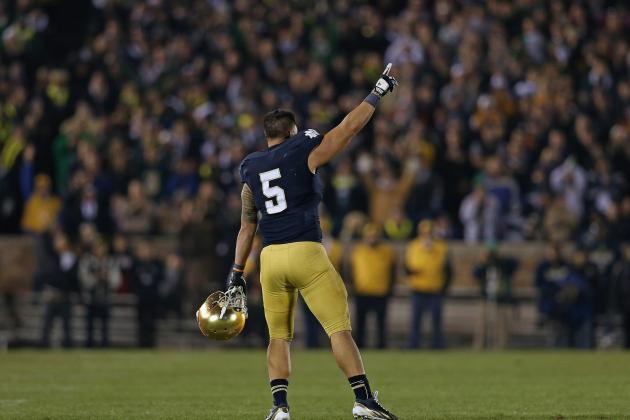 Jonathan Daniel/Getty Images

Notre Dame football is a classic sports entity in American society. The tradition that the Irish have is unbelievable, and some of the greatest players, coaches, stories and moments all come from Notre Dame football.
It sells itself, and I'm sure that even those recruits who don't have much interest in Notre Dame still raise their eyebrows a little bit when the Irish contact them.
Tradition is Notre Dame's biggest recruiting advantage. Winning and academics are honorable mentions here.
Edwin Weathersby is the College Football Recruiting Analyst for Bleacher Report. He has worked in scouting/player personnel departments for three professional football teams, including the New York Giants, Cleveland Browns and the Las Vegas Gladiators of the Arena League. He spent a year evaluating prep prospects and writing specific recruiting and scouting content articles for Student Sports Football (formerly ESPN Rise-HS). A syndicated scout and writer, he's also contributed to WeAreSC.com, GatorBait.net and Diamonds in the Rough Inc., a College Football and NFL Draft magazine.