4 Valuable Things the Dallas Cowboys Can Still Learn in Remaining Games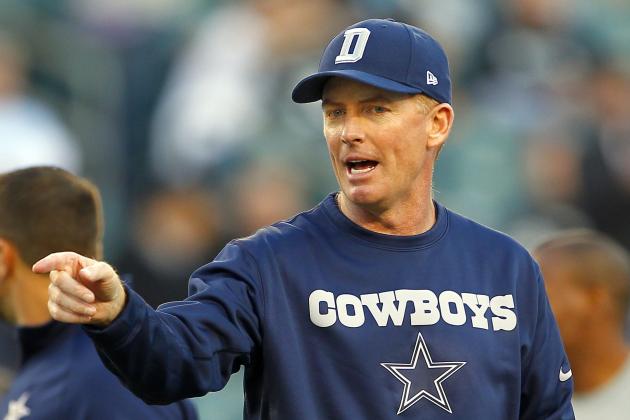 Rich Schultz/Getty Images

This season has not disappointed—if you are a Dallas Cowboys fan who loves constant high blood pressure and stress.
Through the first 13 games, the Cowboys have shown everyone that they are who we thought they were. This team is ugly at times, and brilliant at others. However, something changed during the game against the Cincinnati Bengals. The Cowboys showed resolve and a mental and emotional toughness that few ever have to exhibit. The Cowboys have three games remaining before they can enter the ultimate contest—the NFL Playoffs.
Here is what the Dallas Cowboys can learn.
Begin Slideshow

»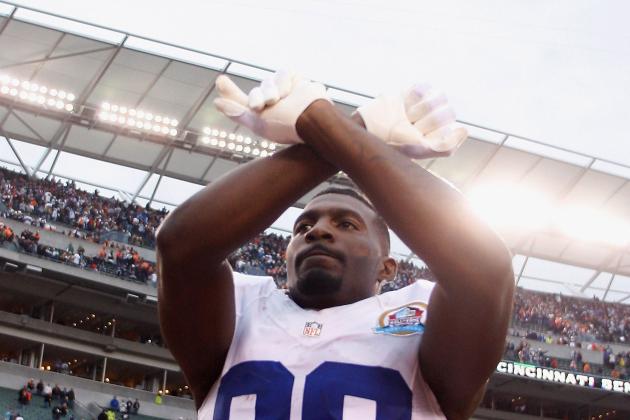 John Grieshop/Getty Images

The Dallas Cowboys have been hit with the injury bug hard. They have lost both starting inside linebackers, a safety, and one defensive lineman for the year. That doesn't include the nagging injuries that have held players like Sean Lissemore, Jay Ratliff, and Anthony Spencer out for several games.
The Cowboys will need to learn to play hurt through the finale of the season. I have a feeling that Dez Bryant is going to show his team just how to do that. I've jammed my finger before playing football—the last thing I want to do is catch a laser pass from Tony Romo. Dez Bryant's finger is fractured, and he is going to show the world why he (and A.J. Green) are the best receivers in the NFL.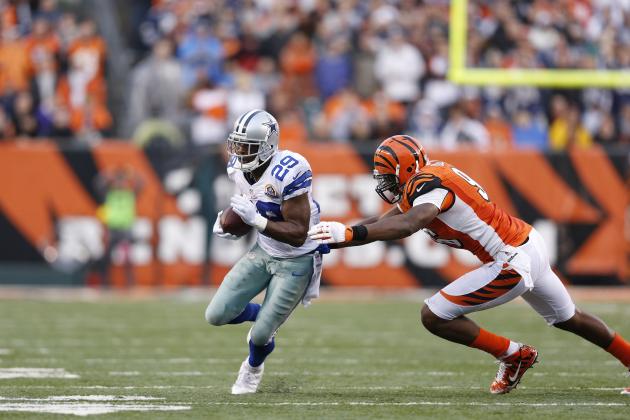 Joe Robbins/Getty Images

The Dallas Cowboys have sorely missed DeMarco Murray's ability to keep the defenses honest. They have also missed his ability to call them liars and hit them in the mouth. Literally. The final drive the Cowboys had against the Cincinnati Bengals was solidified not only by excellent play, poise, and leadership from Tony Romo - but by the hard nosed running from DeMarco Murray.
The offensive line is not doing Murray any favors, but Murray doesn't care. He's like a superhero from comic books that grows stronger as more responsibility, pressure, and punishment are levied on top of him.
The Dallas Cowboys could learn a thing or two from Murray. And against the tough defensive Pittsburgh Steelers, the Cowboys couldn't have picked a better time.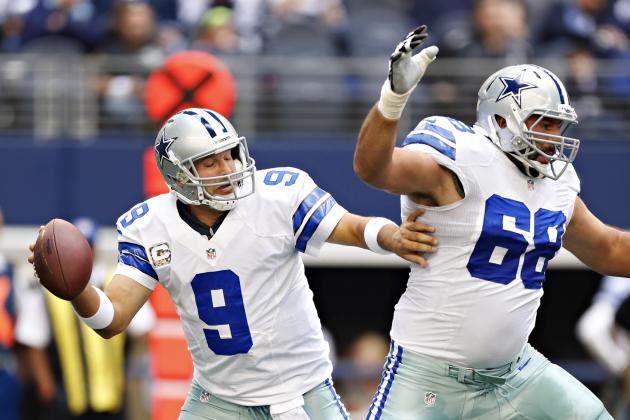 Wesley Hitt/Getty Images

Rejoiceful would be the word to describe the feeling when Doug Free was benched by Jason Garrett for poor performance. Doug Free was once capable of playing at an extremely high level, but levied that excellent play into a large contract and then floundered with horrible performances this year. Jermey Parnell was by no means excellent in his stead, but it showed who is really in charge—Jason Garrett.
The last time Garrett benched a player for performance it was an offensive lineman that also had a huge, over valued contract. Flozell Adams got the boot the following year.
Doug Free should be made an example of—even if it puts the Cowboys in salary cap hell again.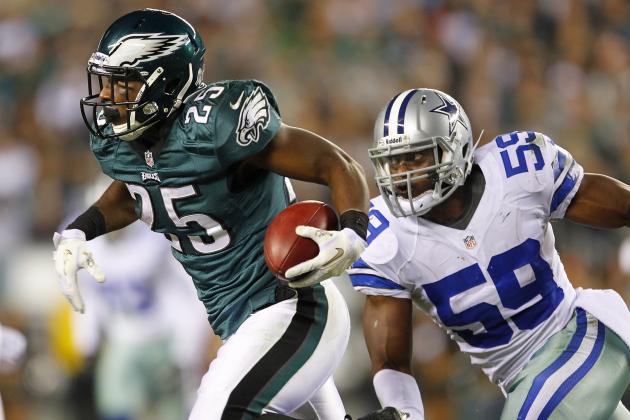 Rich Schultz/Getty Images

Ernie Sims was on the street when the Dallas Cowboys 'Gorilla Glue" linebacker went down with a season-ending big toe injury. He got the call from the Cowboys to play, and hasn't turned back since. Even though he is undersized, Sims has played himself into a roster spot next year.
He won't be starting ahead of Bruce Carter and Sean Lee, but he can be a viable backup and sub package player because of his speed. The Cowboys will be set at linebacker, and Sims is a large part of that.