Premier League Worst 11 at the Midway Point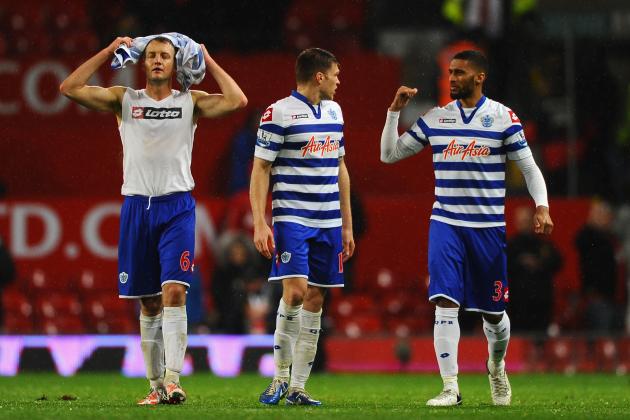 Laurence Griffiths/Getty Images
Queens Park Rangers are the worst team in the Premier League so far. but how many of their players are part of the Worst 11?
With each team now having completed 16 matches, there has been enough time to see what teams and players have surprised and who has been disappointing.
The midway point is fast approaching, and you will likely see several "Best of" lists on this website and others. But you won't find many that challenge those that need to step up their play or just need to be replaced all together. This will be one of those.
But to be fair, it isn't productive to pick on players that have only made a couple of substitute appearances. To make this list, a player must be at least a semi-regular, meaning that player has made at least eight starts or totaled at least 700 minutes of play up to this point.
Here is the Premier League "Worst 11" through games played today.
Begin Slideshow

»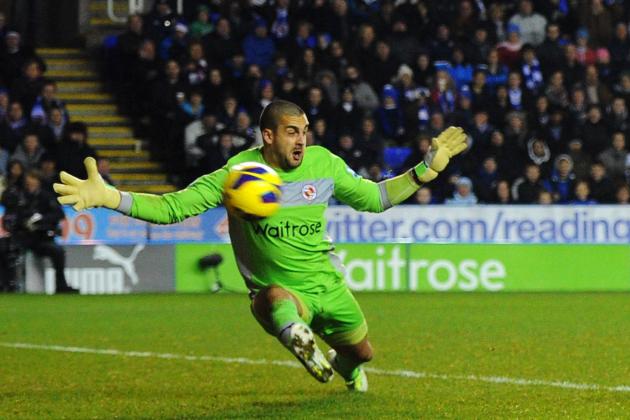 Michael Regan/Getty Images
Adam Federici hasn't helped Reading's cause, conceding 18 goals in just nine matches.
Although Adam Federici missed seven games for Reading due to injury, it wasn't enough to keep him off of this list.
Federici has conceded 18 goals in his nine appearances, a rate of 2.00 per match. Federici rates eighth in total goals conceded, but every goalkeeper who has conceded more has played in at least 13 matches.
It's not like Federici has been super busy in net either. Federici has only faced 46 shots on target, making 28 saves. That puts his save percentage at a paltry 60.8 percent. Most Premier League keepers stop at least 70 percent of shots they face.
The folks at WhoScored.com haven't thought very highly of the Australian keeper either. His 6.05 average rating is the worst of any player with a minimum of eight appearances. The website lists his concentration as "Very Weak." Not something you want to hear about your goalkeeper.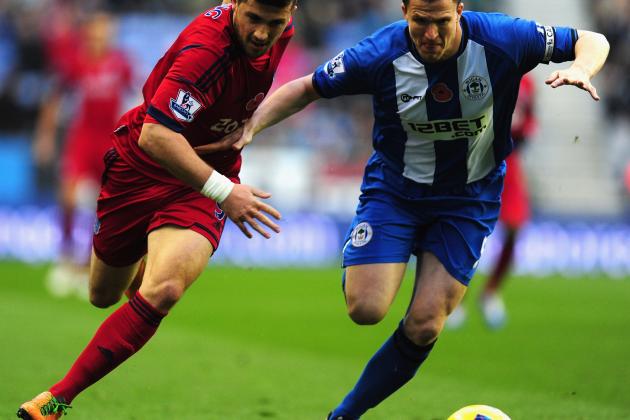 Stu Forster/Getty Images
Gary Caldwell has had a problem avoiding the wrath of referees with four yellow cards so far this season.
Gary Caldwell hasn't had the best of seasons so far for Wigan in his 13 appearances.
The Scottish international has had a tough time avoiding the attention of Premier League referees. Caldwell has already collected four bookings, and has been called for 18 fouls so far.
Caldwell's 15 total tackles is pretty low for a center back and his WhoScored.com average rating of 6.38 is among the 20 lowest of all players in the Premier League. Caldwell is also winning less then half of his aerial duels, winning only 19 of 39 this season.
More telling seemed to be a lack of faith from Wigan manager Roberto Martinez. Caldwell has been subbed off in each of the last three Wigan appearances, although the last match was because of injury. Caldwell also scored an own goal in the match against West Bromwich Albion that turned out to be the deciding goal for West Brom.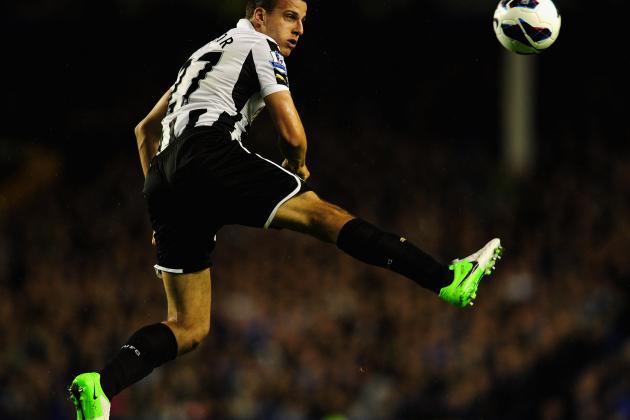 Stu Forster/Getty Images
Steven Taylor hasn't been much of a factor in any area of the pitch.
A look at Steven Taylor's statistics make you wonder what he actually does when he steps on the pitch.
In his 11 appearances, here is a list of some of his total stats according to WhoScored.com— not a per game average, but total for the season.
Three tackles, four interceptions, three fouls, eight blocked shots, five shots, one key pass.
Only the most pedestrian strikers and goalkeepers have fewer tackles and interceptions than Taylor. Taylor is very good at clearing the ball, ranking seventh in the Premier League with 9.4 per match. But with his low tacking and interception numbers, it just seems like he is cleaning up for other people.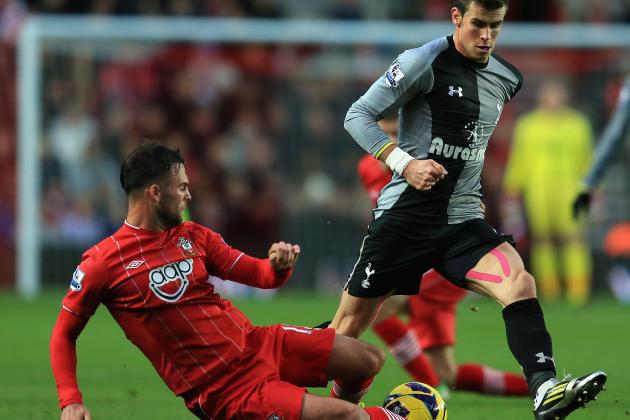 Richard Heathcote/Getty Images
Southampton's fortunes have improved since Danny Fox left the lineup injured.
It might be a coincidence, or it might be a telling sign that Southampton's defense has greatly improved since Danny Fox left the starting lineup and youngster Luke Shaw replaced him.
In the eight matches Fox has started, Southampton has conceded 21 goals. In the eight matches Fox did not play or came on as a sub, the Saints have only conceded 11.
Fox's biggest issue this season has been his passing. Normally a decent passer, Fox has only completed 76.6 percent of his passes this season according to WhoScored.com. That includes Fox completing only 9-of-45 crosses.
The 26-year-old has an WhoScored.com average rating of 6.44, which ranks 29th lowest among all Premier League players with a minimum of eight appearances.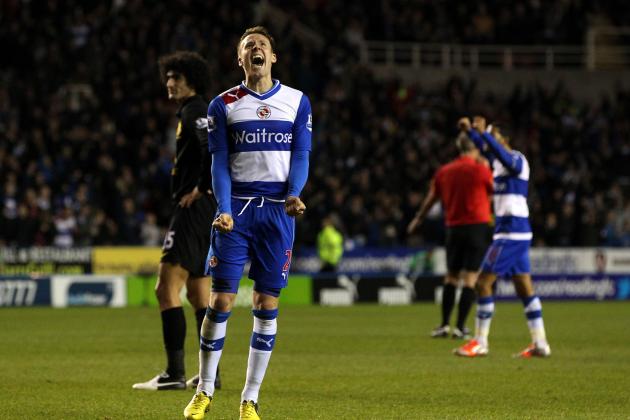 Jan Kruger/Getty Images
Chris Gunter hasn't had many reasons to be happy this season.
Reading had to be hoping for a bit more out of their £2.5 million signing from Nottingham Forest, Chris Gunter.
Gunter has only appeared in eight matches for the Royals and seems to be second choice at right back to Shaun Cummings at the moment.
The Welsh international has really struggled with his passing, only completing 67.7 percent of his passes so far this season according to WhoScored.com. Gunter's crossing has also been poor, completing only 6-of-23 crosses this season.
Gunter hasn't really made up for his passing on the defensive end either. The 23-year-old has only made nine tackles and seven interceptions in his eight matches.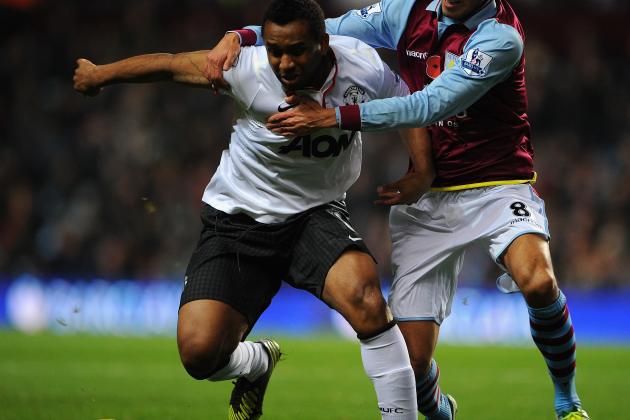 Michael Regan/Getty Images
Karim El Ahmadi has had to resort to tactics like this to keep opponents from dribbling by him.
Karim El Ahmadi has kept Premier League referees busy with his physical play.
El Ahmadi has already suffered a one-game suspension due to yellow-card accumulation, earning five cautions in 12 appearances. Those cautions haven't been undeserved either, as El Ahmadi has committed 22 fouls.
The reason why El Ahmadi has committed so many fouls is that opposing players can dribble by him like a traffic cone. The Moroccan has been beaten on the dribble 1.2 times per match according to WhoScored.com, one of the worst rates in the Premier League.
When El Ahmadi does win the ball cleanly, it does stay with him very well. The 27-year-old has been dispossessed a total of 15 times this season. His 6.48 rating on WhoScored.com is one of the 40 worst among Premier League regulars.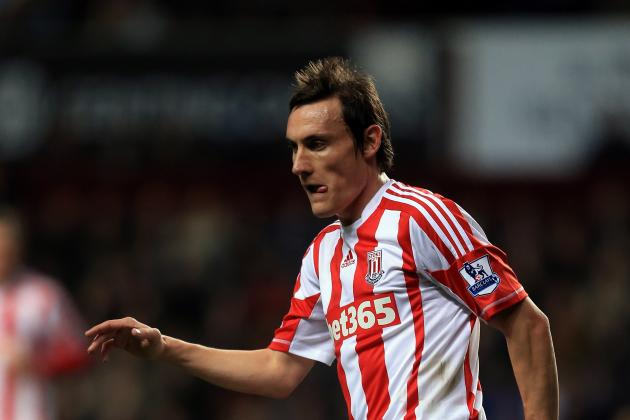 Richard Heathcote/Getty Images
Referees seem to have Dean Whitehead's #18 already written down on their yellow card prior to leaving the tunnel.
If your favorite team is looking for a free kick, find the Stoke City player wearing No. 18 and Dean Whitehead will probably accommodate you.
Whitehead has one of the worst disciplinary records in the Premier League. The 30-year-old has been shown the yellow card seven times this season, including twice in the match against Reading, earning him a red card. Whitehead is making each foul count, since he has only been called for 14 fouls this season.
Although Whitehead did score the game winning goal against West Bromwich Albion, that has been the extent to his contributions on offense. Whitehead has only taken three shots, made one key pass and only beaten two players off the dribble this season, according to WhoScored.com.
In his 11 appearances, Whitehead has only managed an average WhoScored.com rating of 6.44, ranking 30th worst among qualifying Premier League players.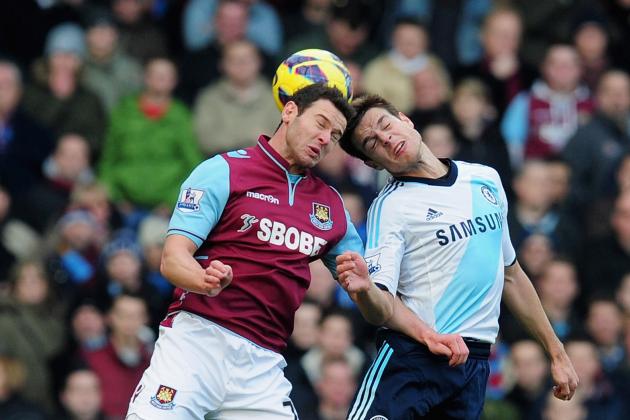 Jamie McDonald/Getty Images
Winning aerial duels is not a strength of Matthew Jarvis' game.
Matthew Jarvis hasn't readjusted to life back in the Premier League quite as well as West Ham United would have liked.
Jarvis, who started the season in the nPower Championship with the Wolves, hasn't displayed the passing skills required for a Premier League winger. His pass success rate, according to WhoScored.com, is only 77.1 percent. His accuracy on crosses could be better as well, as the 26-year-old has only successfully completed 18-of-88 crosses this season.
Jarvis has only scored one goal and hasn't assisted on any in his 13 appearances, which includes 10 starts.
While wingers will never be accused of being fierce defenders for the most part, Jarvis seems extra-reluctant. Eight tackles and three interceptions won't convince anyone that you like to get stuck in.
Mike Hewitt/Getty Images
QPR had to think Shaun Wright-Phillips would have contributed more than one assist at this point in the year.
Sometimes footballers age gracefully and can play into their late 30s like Ryan Giggs. Others seem to fall off a cliff once they hit 30. Shaun Wright-Phillips seems to be in the latter category.
Wright-Phillips has only managed to tally one assist in his 10 appearances with Queens Park Rangers this season. His passing skills have been a disappointment, as the 31-year-old has only completed 78.5 percent of his passes so far according to WhoScored.com.
Even more surprising is that Wright-Phillips has made three successful crosses this season. That's a ridiculously low number for a winger. Maya Yoshida has two successful crosses, and he's a center back!
The England International's strengths are supposed to be his speed and dribbling ability. But that seems to be slipping away. Wright-Phillips is only averaging one successful dribble per game, which barely ranks in the top 40 of the Premier League.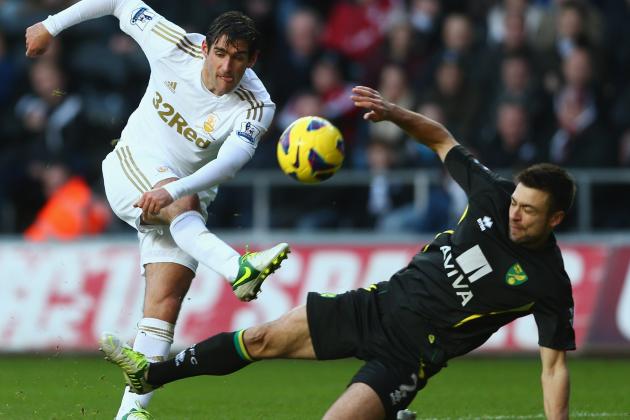 Paul Gilham/Getty Images
Danny Graham has only scored one goal in 12 appearances for Swansea.
Strikers are ultimately judged on goals and Danny Graham has struggled with that this season.
Graham has only scored one goal this season despite having a decent number of chances. The 27-year-old has taken 21 shots in his 12 Premier League appearances.
Graham isn't exactly helping his teammates out either. His passing completion percentage is only 76.9 percent according to WhoScored.com. That includes a total of four key passes.
At 5'11", Graham is never going to be a huge threat in the air. But the former Watford player has only won five aerial duels out of 15 this season. Graham hasn't even drawn opposing defenders into committing fouls against him, as he has only drawn one foul against him this season.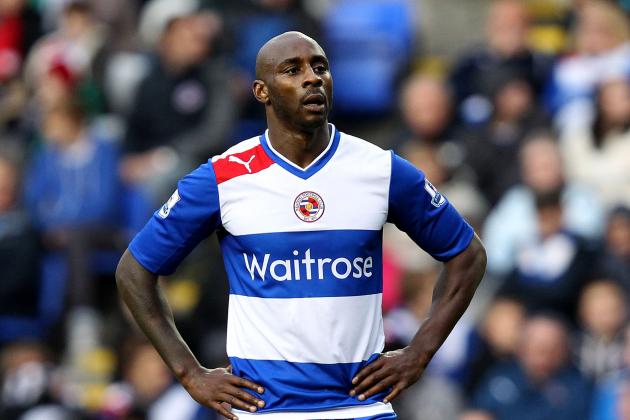 Jan Kruger/Getty Images
Jason Roberts' first full season with Reading has been frustrating to say the least.
If only scoring one goal is enough to get you on this list, then not scoring at all definitely will.
Jason Roberts has yet to get on the scoresheet so far for Reading this season. In 11 appearances, Roberts has only managed to take 10 shots, according to WhoScored.com.
Roberts does have one assist, but the rest of his passing has been a let down. The Grenadian is only completing 70.5 percent of his passes, which includes just seven key passes. Roberts is also very easy to dispossess, as shown by his 22 dispossessions and 25 turnovers, which rank sixth worst in the Premier League.
A man of Roberts' stature would be expected to be decent in the air. But Roberts, despite his 6'2" frame, has only won 7-of-21 aerial duels this season. At 34 years of age, it looks like Roberts' best days are behind him.