5 Keys to Tiger Woods' Winning Formula as a Mere Mortal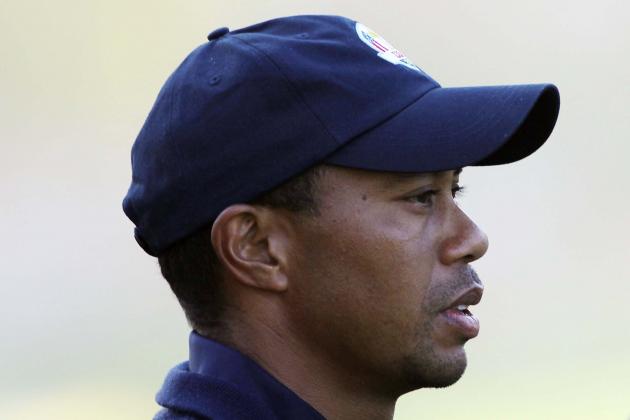 Brian Spurlock-USA TODAY Sports
After proving to being mortal, Tiger Woods is doing just fine.
Let's assume we're all in agreement that Tiger Woods is never going to be what he was in 2000. Hopefully, we do agree because that's never going to happen.
But if you haven't noticed, Tiger 2.0 is pretty darn good.
He hasn't won a major in over four years, leaving him stuck on 14 majors (five short of the 19 he'd like to win to surpass Jack Nicklaus and his total of 18).
Yet Tiger in 2012 had the kind of season 99 percent of professional golfers dream about.
How has he managed to do that, considering what's gone on in his life since 2009?
Here are five pretty good reasons.
Begin Slideshow

»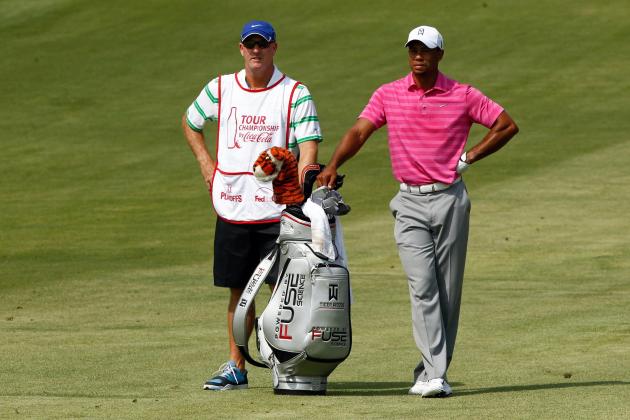 Debby Wong-USA TODAY Sports
Tiger Woods thinks about shots that no one else can.
Regardless of anything else prior to or after the upheaval that took place in his life following Thanksgiving 2009, the man has more talent than anyone else who has ever picked up a golf club.
Even with the swing changes and the injuries, at the base of everything is Tiger's ability to do things that make people who watch him just shake their heads.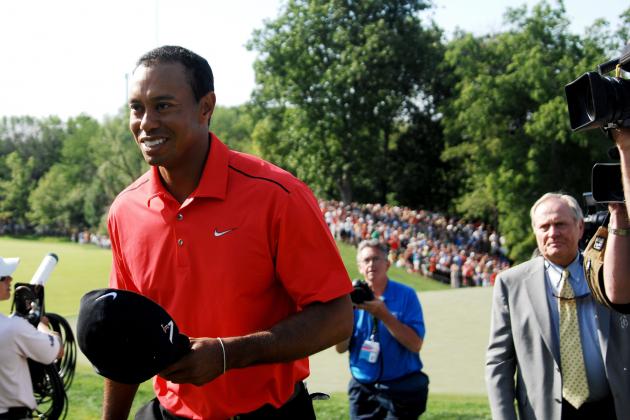 Eric P. Mull-USA TODAY Sports
Any irony in this picture? Tiger Woods walking past the legendary Jack Nicklaus.
Tiger Woods' childhood was geared toward him becoming the greatest golfer of all time. Remember his dad Earl's declaration that "Tiger will do more than any other man in history to change the course of humanity?"
Of course, Earl's vision was a bit over the top and, well, outrageous.
But on a more rational level, Woods' life was set up to have him become a champion.
He's all that and more, but there is still that thing with Nicklaus and the majors.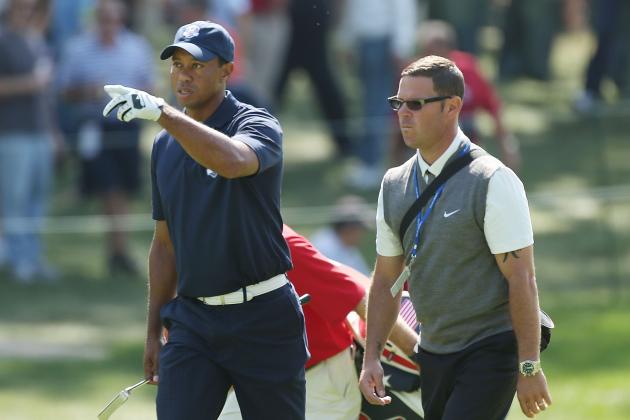 Andy Lyons/Getty Images
Tiger Woods' newest swing is the work of Sean Foley.
Much has been made of Tiger's numerous swing changes (the work being done by Sean Foley is change number three), but whether or not they were the smart way to go really isn't relevant at this point.
It is very obvious from the results he posted in 2012 (3 wins, 1 second, 2 thirds, 9 top 10s, 13 top 25s, 17 of 19 cuts made, $6,133,158 in earnings) that while his swing might not be perfect, it is still very, very good.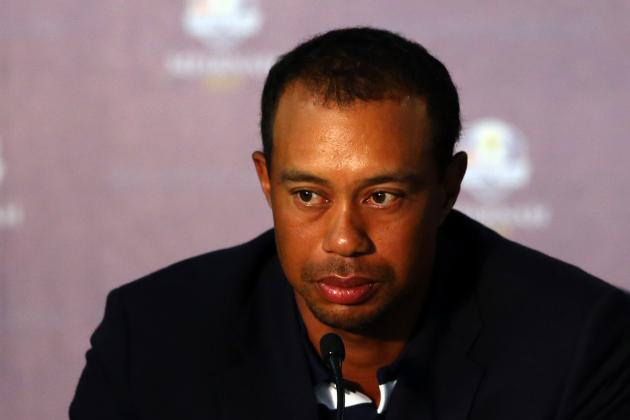 Mike Ehrmann/Getty Images
That's the look when TigerWoods is putting up the defense shield.
Very few people have ever gotten close to Tiger Woods (i.e. actually gotten into his inner circle).
Along with that is the fact very few people really know Tiger Woods. We all see his face: stoic, many times emotionless and with a look that leaves no doubt he's keeping everyone at a distance.
But don't you really believe that it bothers him greatly to know that his image has been tarnished? I do.
And while he knows the damage has been done, I'm betting he'd like to rebuild that image to something close to the great champions of the past.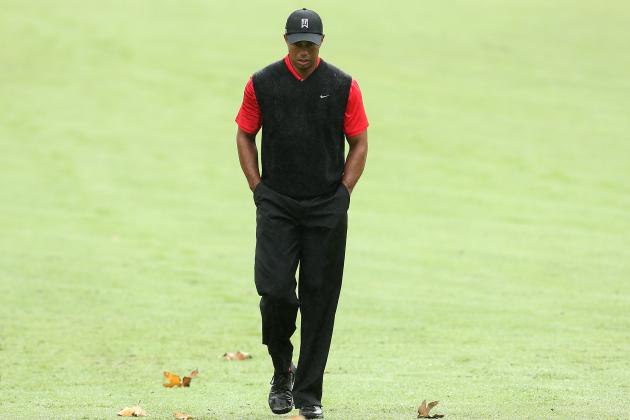 Stephen Dunn/Getty Images
It's been a long walk, but Tiger Woods might be ready for another run.
While it may be true that stats are for losers, Tiger Woods' performance stats for 2012 have some outstanding numbers and provide great reasons as to why he's far from a loser.
For instance, Woods finished fourth in birdie average, second in scoring average (68.904), ninth in par breakers (22.39 percent birdies and eagles), third in par four performance (minus-4), third in average "going for it distance" at 239.3 yards, third in approaches from less than 200 yards (42 feet, three inches), first in greens in regulation from 175-200 yards (65.13 percent), and third in putting from 20-25 feet (20 percent make).
There are certainly areas he can get better at, like getting back to dominating par fives as he once did, but the evidence says there is no doubt Tiger has played well this year.