UFC on FX 6: Ranking the Best Australian MMA Fighters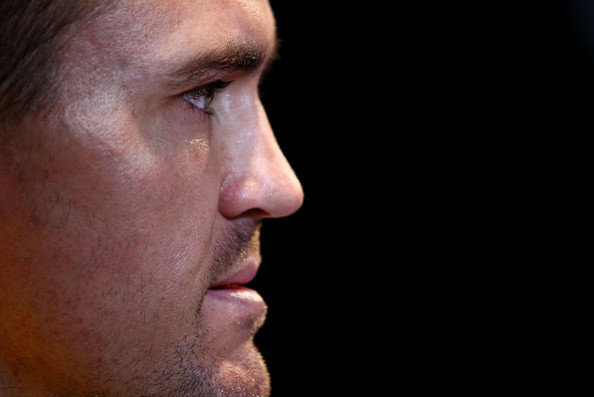 Ryan Pierse/Getty Images
Kyle Noke Photo credit: Mark Nolan/Getty Images AsiaPac
The Brits and the Aussies square off later this week at UFC on FX 6, which is doubling as the finale of The Ultimate Fighter: The Smashes, a special season of TUF that pits fighters from the two nations against one another.
Yesterday, we ranked the best British fighters in MMA. Today, we rank the Aussies. New Zealanders and those of other nationalities are included if they are living and training in Australia right now. There are fewer Aussie fighters overall, but still plenty of bang for the buck.
Begin Slideshow

»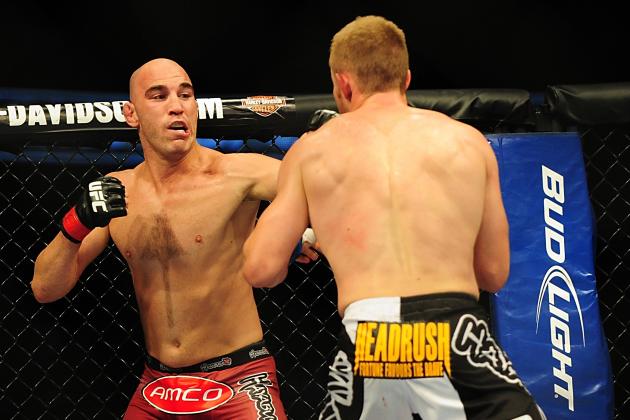 Anne-Marie Sorvin-USA TODAY Sports
Brian Ebersole
Division (Ebersole): Welterweight
Record: 50-15-1 (1)
Division (Lombard): Middleweight
Record: 31-3-1 (1)
Ebersole is American, Lombard is Cuban, but both have trained, lived and fought for extended stretches in The Land Down Under, even if it's not a permanent residence for either man.
Both are pretty qualified contestants, but I'm putting them in a tie at the bottom because they're not dyed-in-the-wool Aussies.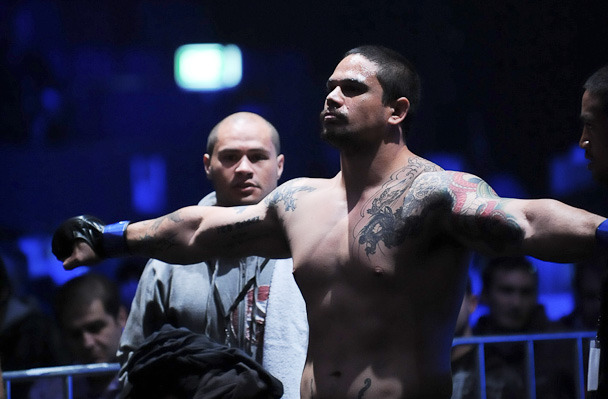 Photo credit: Sherdog
Division: Heavyweight
Record: 15-5
Jim York has been around the block. The ground-and-pound specialist, who was born in New Zealand but lives and trains in Australia, has tangled with the likes of Jeff Monson, Antonio Silva, James Thompson and Dave Herman. He's had a nice career but probably will never hit the big time.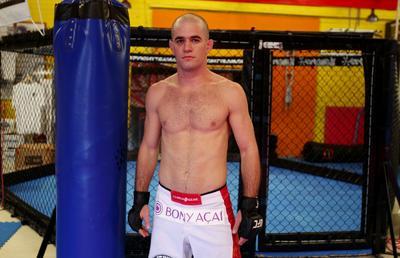 Photo credit: The Leader (Aus)
Division: Lightweight
Record: 12-3
Bernardo Magalhaes, who was born in Brazil but now lives and trains full time in Australia, is a champion on the Australian circuit but went goose egg for two in the UFC. The Gracie jiu-jitsu black belt went the distance in both but was ultimately stifled.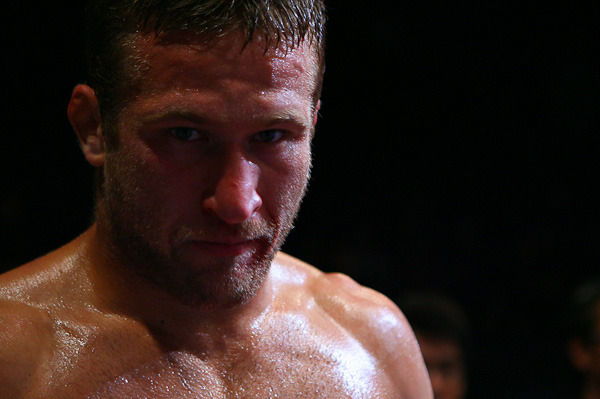 Photo credit: Sherdog
Division: Bantamweight
Record: 12-4-2
Gustavo Falciroli was born in Brazil but is now headquartered in Australia. The reigning bantamweight titlist for Australia's Cage Fighting Championship also fights under the ONE FC banner. This summer he dropped a decision to Bibiano Fernandes, one of the world's top bantamweights.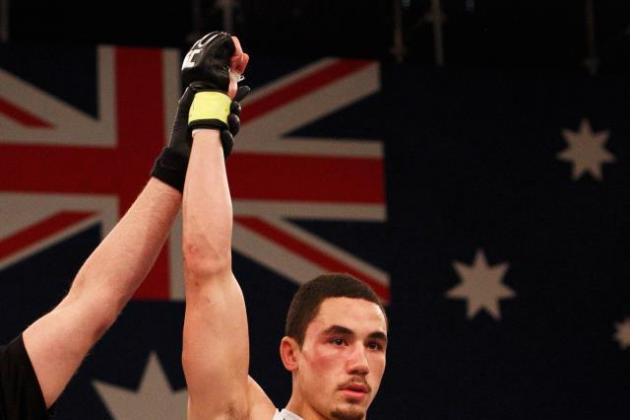 Photo credit: MMADownUnder.net
Division: Welterweight
Record: 9-2
The TUF Smashes welterweight finalist may already be one of the nation's top fighters. Whittaker, who was born in New Zealand but considers himself to be Australian, scored first-round knockouts in both his TUF bouts to reach the finals against Brit Brad Scott.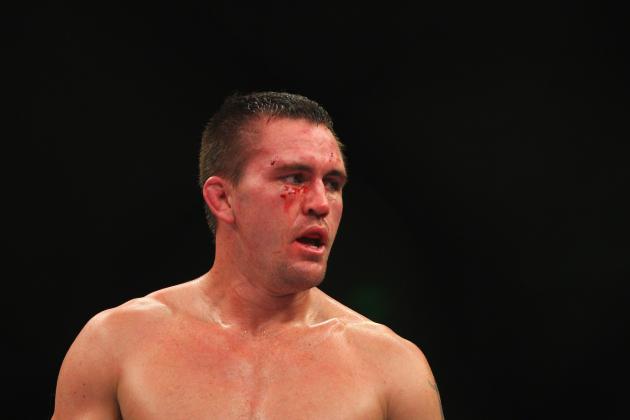 Mark Kolbe/Getty Images

Division: Welterweight
Record: 20-6-1
After dropping two straight, Kyle Noke got back on track with a win over Charlie Brenneman in September. It was his first fight at welterweight, so perhaps it speaks to better days to come for Noke.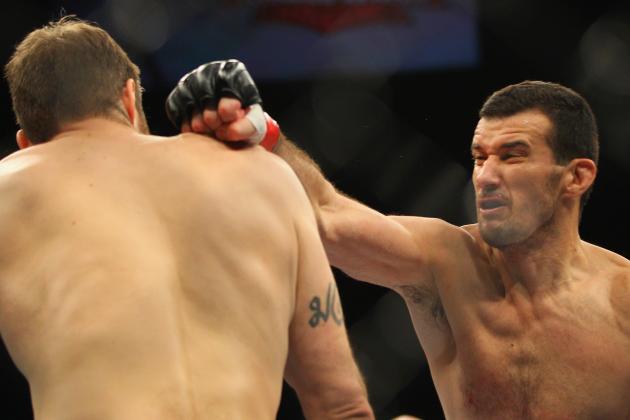 Mark Kolbe/Getty Images

Division: Light heavyweight
Record: 13-7
Anthony Perosh had a bit of a setback—a record-setting setback—against Ryan Jimmo earlier this year. However, the UFC's third-oldest fighter is still a top-notch grappler and may have some gas left in the tank.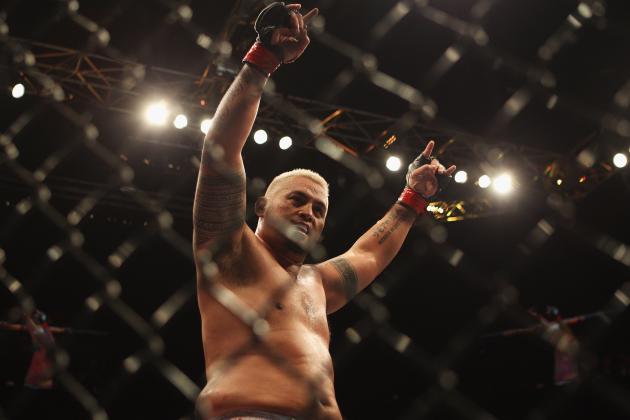 Mark Kolbe/Getty Images

Division: Heavyweight
Record: 8-7
Mark Hunt, who was born in New Zealand but is now based in Australia, is one of the hardest hitters in MMA's hardest-hitting division. He's been on the shelf with an injury, though, since February. That threw serious cold water on all that title-shot talk. He also still needs to prove he can win consistently at top levels.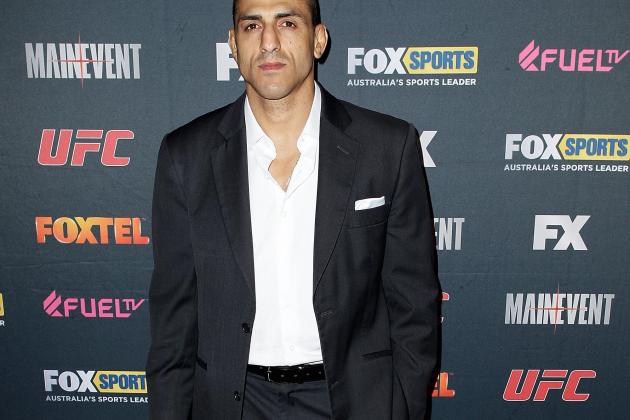 Brendon Thorne/Getty Images

Division: Lightweight
Record: 14-4
It wasn't long ago that George Sotiropoulos was considered one of the best jiu-jitsu finishers in the lightweight division. That was before he lost two straight. But that doesn't change the fact that this guy submitted Joe Lauzon. That's the form he'll undoubtedly hope to regain against opposing TUF coach Ross Pearson if he wants to stay relevant (or employed) in the UFC.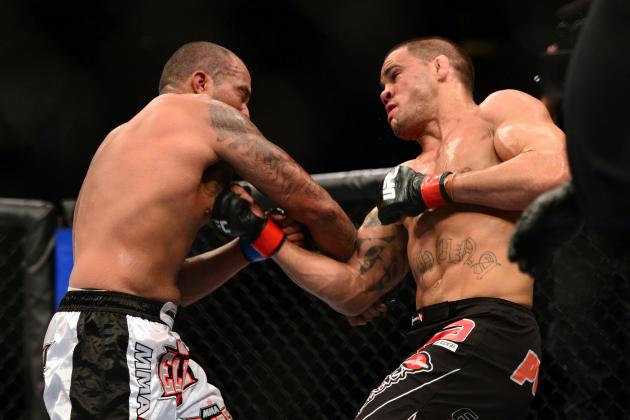 Kyle Terada-USA TODAY Sports

Division: Light heavyweight
Record: 15-5
James Te-Huna is on a roll. He's 4-1 so far in the UFC, with his only loss coming to Alexander Gustafsson. Te-Huna, New Zealand-born and Australia-based, hits like a truck and is a tough out for anyone when he's healthy. In his July win over Joey Beltran, Te-Huna's bad luck with health continued when he broke bones in his hand and foot. He hasn't fought since.