Dominick Cruz's Injury Layoff: Bantamweights Who Can Take Advantage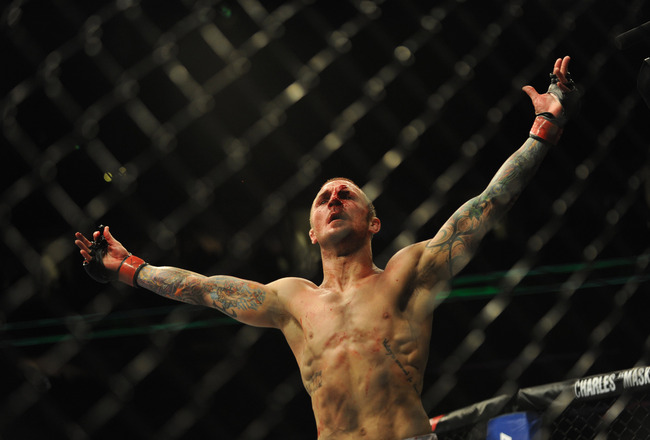 Steve Mitchell-USA TODAY Sports
Earlier this month UFC bantamweight champion Dominick Cruz reinjured his surgically repaired knee and will now collect dust on the shelf until late 2013. By that time, he will have been out of action for more than two years.
As everyone including Cruz knows, life must go on. The sun, it needs to rise. Fights need to be made, interim titles defended and challenged.
Here are five bantamweights who stand to reap benefits from the broken logjam at the head of the 135-pound division.
Michael McDonald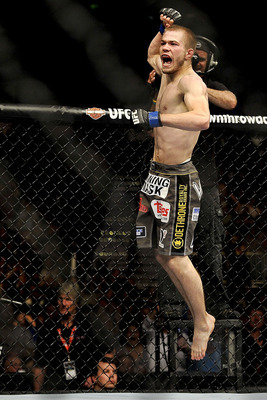 Paul Abell-USA TODAY Sports
Young phenom Michael McDonald has, to my mind, the most to gain from Cruz's extended absence. In fact, he may have already gained it.
Why? Well, now he gets to fight for a belt in two months. The UFC recently announced that Renan Barao will put his interim title on the line against McDonald at UFC on Fuel TV 7, slated for Feb. 16. That's barely a month after McDonald's 22nd birthday.
No spinning his wheels or cooling his heels while waiting for Cruz-Barao to materialize (and the inevitable Cruz-Urijah Faber rubber match that would have happened had Cruz defeated Barao). Instead, the hard-hitting McDonald, who has a record of 19-1, gets to go for the strap right now.
Renan Barao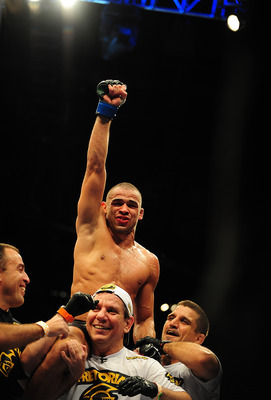 Anne-Marie Sorvin-USA TODAY Sports
The downside for Renan Barao, the interim champ, is that he can no longer wait for Cruz. He has to defend his belt—something he previously said he didn't want to do.
The good news is he now has a lot of road in front of him. If he turns back McDonald, he could keep on winning. He's probably in the best position of anyone to usurp Cruz's position as the world's best 135-pounder.
Eddie Wineland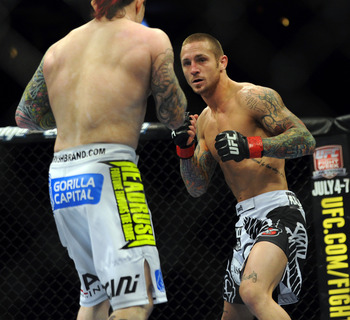 Steve Mitchell-USA TODAY Sports
Crowd-pleasing Eddie Wineland got his first UFC win and his career back on track with a June win over Scott Jorgensen.
I realize he's not exactly a world-beater. But with Cruz out of the picture for another year, the belt is suddenly one level closer for everyone. Who besides McDonald is in a better position to capitalize?
Don't say Urijah Faber, either. Faber already lost to Barao and doesn't fight again until February. Not only that, but the magnetic field linking Faber to the belt—his rivalry with Cruz—has been deactivated. If anything, Faber is now farther away from the title than before.
Into the breach steps Eddie Wineland, who fights Brad Pickett later this month at UFC 155. All of a sudden, this looks a lot like a title eliminator.
Brad Pickett
Photo credit: Scott Petersen/MMA Weekly
See previous slide.
Brad Pickett has a better recent and overall record than Wineland, but also previously fought and lost to Barao. Wineland has never faced Barao or McDonald.
It doesn't necessarily rule Pickett out if he can defeat Wineland, but it does add another variable to the equation.
Raphael Assuncao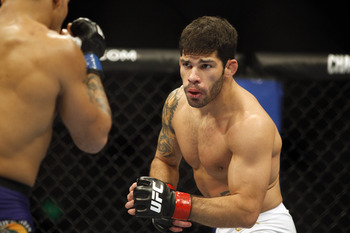 Joe Nicholson-USA TODAY Sports
Raphael Assuncao may be the dark horse in this race. He's 3-0 so far at bantamweight, and while his win Saturday over Mike Easton wasn't the most artful thing, it was a clear victory.
The UFC bantamweight division is not the deepest in the world. Could Assuncao be in the picture?
Keep Reading