NFL Power Rankings: Full Team by Team Breakdown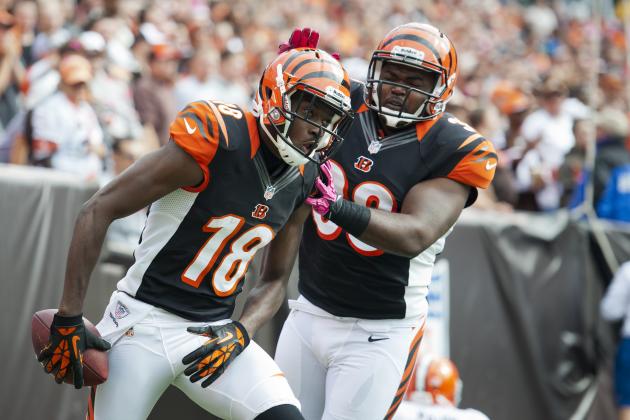 Jason Miller/Getty Images

After 14 weeks of the NFL season, many things are no more clear than they were on opening day.
Several teams are already looking forward to the offseason, upon which they can hit the free agent market and the draft to improve upon an ugly season, while others are directly in the middle of the playoff picture.
Over the next few weeks, the contenders will emerge from the pretenders, but it will certainly be one of the most entertaining races to the Super Bowl in years.
While nothing is official within a power ranking, it's always interesting to compare the best...and the worst.
So let's delve in and see how each team stacks up.
Begin Slideshow

»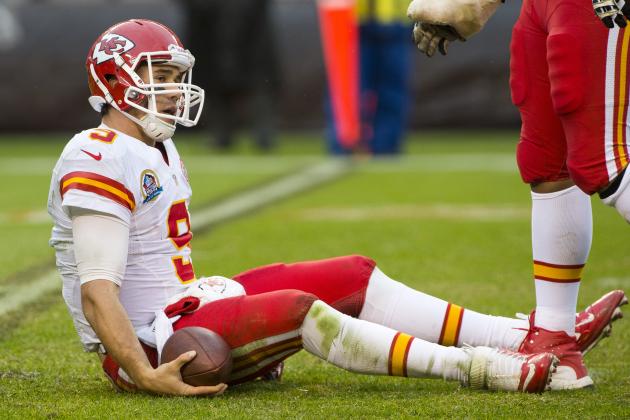 Jason Miller/Getty Images

Record: 2-11
The Chiefs have to be the favorite to land the first pick in the NFL draft, which, judging by the way this season has gone, would be a victory in and of itself.

Despite rallying to beat Carolina in Week 13, the Chiefs were dismantled at the hands of the Cleveland Browns to the tune of 30-7.
The Chiefs only have two wins, one of which came in overtime, and they may not get another. They hold an 0-9 record against the AFC.
Head coach Romeo Crennel may not be the only one on the hot seat.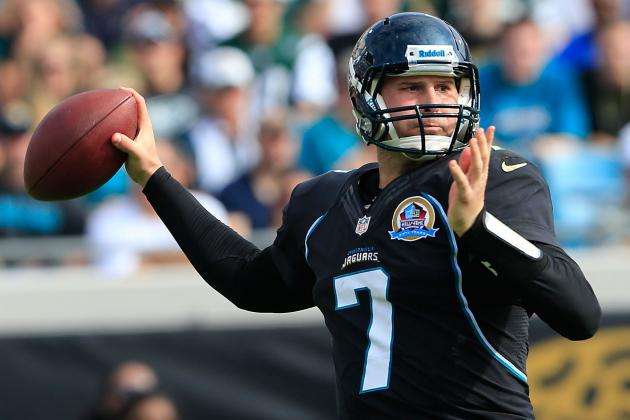 Sam Greenwood/Getty Images

Record: 2-11
Jacksonville is suffering through a miserable season that has seen Maurice Jones-Drew sit out for most of it with injury, while Blaine Gabbert has missed several games.
Coming off a loss to the Jets, it's feasible to have the Jags as the worst team. But they'll get the nod over Kansas City.
Jacksonville is another team that can't wait to get into the offseason and try to make some moves. They also have to deal with the fact that Gabbert may end up being a poor draft choice.
Maybe Tim Tebow wouldn't be so bad after all. If nothing else, he would sell tickets.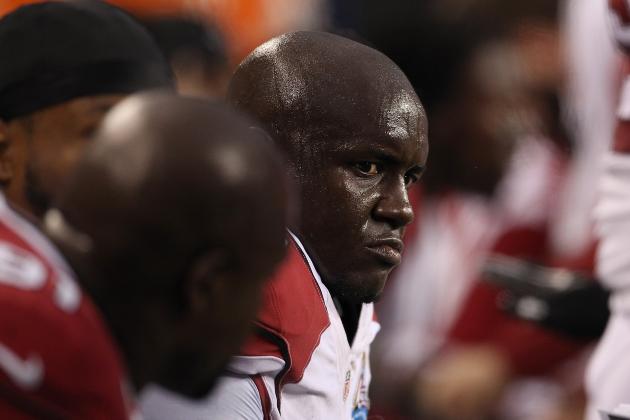 Kevin Casey/Getty Images

Record: 4-9
Remember when the Cardinals started the season 4-0? Yeah, me neither.
The team has lost nine games in a row, the most recent a 58-0 pasting at the hands of the Seattle Seahawks.
Arizona has tried three different players at quarterback this season and were so desperate that they claimed former Patriots and Steelers backup Brian Hoyer off waivers on Monday. The bad news for the Cardinals is he may be the best quarterback on the roster.
The play of this team this season is likely going to cost Ken Whisenhunt his job at season's end. Remember when he took them to the Super Bowl just a few years ago? Yeah, me either.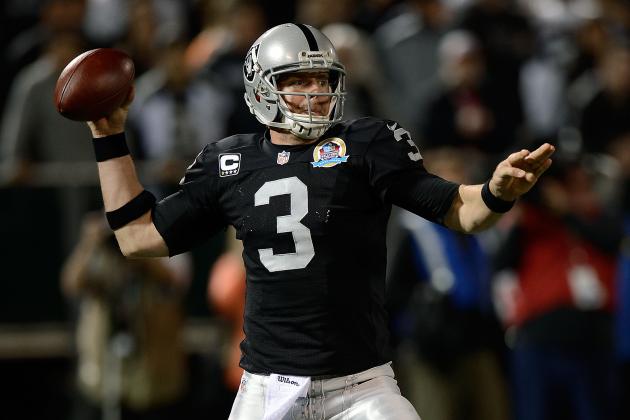 Thearon W. Henderson/Getty Images

Record: 3-10
Head coach Dennis Allen has had a rough go of it in his rookie season and the Raiders are currently on a six-game losing streak.
Outscored by 154 points on the season, the Raiders have been largely overmatched. They have suffered five losses of 17 points or more.
New general manager Reggie McKenzie will have his work cut out for him this offseason.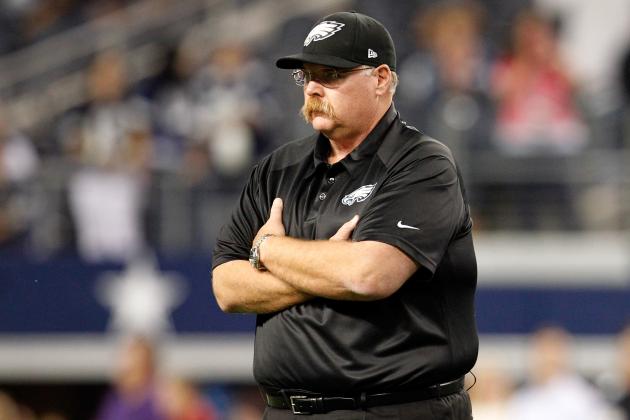 Tom Pennington/Getty Images

Record: 4-9
The Eagles scored a dramatic, last-second win over Tampa Bay on Sunday, dampening the Bucs' playoff hopes. It was and likely will be the highlight of the season for the Eagles.
Andy Reid is all but out of a job and it would be shocking to see Michael Vick back in an Eagles uniform.
On the positive side, they are getting a good look at young players like Nick Foles and Bryce Brown, two guys who could figure prominently in their future.
Plus, they don't have to hear about the Philadelphia Phillies having won a game more recently than them anymore.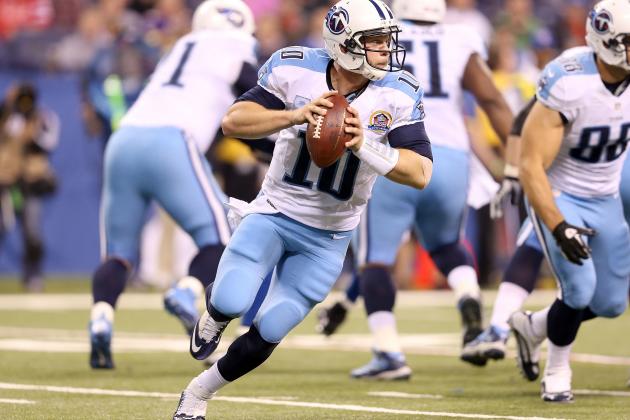 Andy Lyons/Getty Images

Record: 4-9
Despite contending for a wild card spot last season, the Titans have regressed this year after turning to second-year quarterback Jake Locker, who is going through the learning curve.
The Titans are still one of the ten youngest teams in the league and they have a lot to build on.
This offseason will be key for them as it appears Houston and Indianapolis will be strong forces within the division for years to come.
Jason Miller/Getty Images

Record: 5-8
It hasn't been pretty, but things are slowly coming together in Cleveland. They have a solid nucleus of young players, led by rookies Brandon Weeden and Trent Richardson.
Still, the Browns rank 23rd in defense and 26th in offense and that's not going to win games in the NFL.
They have won three games in a row and if they can finish strong against three solid opponents (Washington, Denver, Pittsburgh), it would give them some momentum heading into the 2013 season.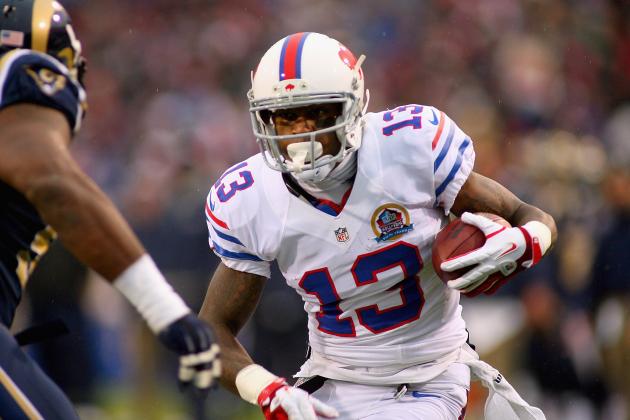 Rick Stewart/Getty Images

Record: 5-8
After the big free-agent signing of defensive end Mario Williams, there was optimism in Buffalo this year, but it's been more disappointment for a team that hasn't made the postseason since 1999, the longest current drought in the NFL.
After a 15-12 loss to the Rams on Sunday, coupled with bad losses this season to Tennessee and the New York Jets, this is just about the right spot for a team that has underachieved for a long time.
Thearon W. Henderson/Getty Images

Record: 5-8
With a rookie head coach and a rookie quarterback, there are bound to be struggles, and the Dolphins have certainly had them in 2012.
After being in the AFC wild card discussion earlier in the season, the Dolphins lost a tough game to the Indianapolis Colts and it has been downhill since.
Still, they have two winnable games remaining (Jacksonville, Buffalo) and a 7-9 finish would be encouraging for Joe Philbin and his staff.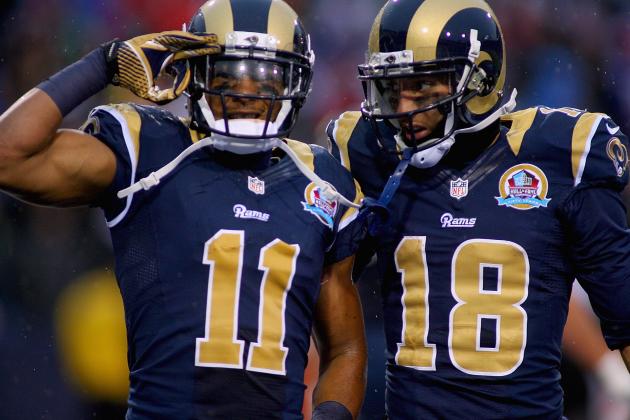 Rick Stewart/Getty Images

Record: 6-6-1
The hiring of Jeff Fisher has paid early dividends and this is a team that could be on the rise going into next season.
The Rams have won three games in a row and have yet to lose a game within the division, one of only five teams in the NFL who can say that.
Sam Bradford is finally connecting with some of his young receivers as well. Fisher has this team moving in the right direction and fans in St. Louis should be excited.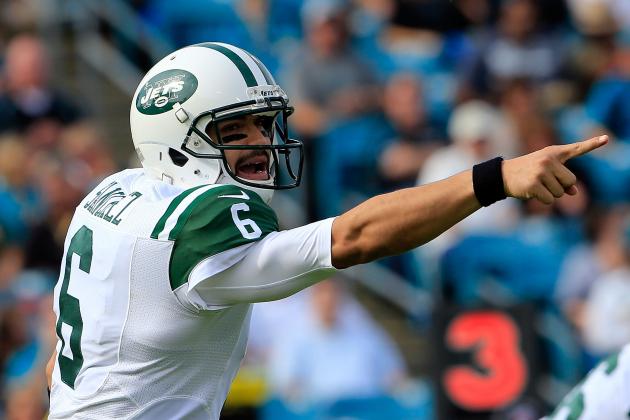 Sam Greenwood/Getty Images

Record: 6-7
The Jets are still in contention for a wild card. But let's be honest, everyone, including Rex Ryan, would be surprised to see them get in.
Things have been nothing short of ridiculous in New York this year, from Mark Sanchez running into his own lineman and losing a fumble, to needing third-string quarterback Greg McElroy to come into the game in relief duty and defeat the Arizona Cardinals 7-6.
Because they are still in playoff contention, they can have the No. 22 spot, but 22 is probably way too generous.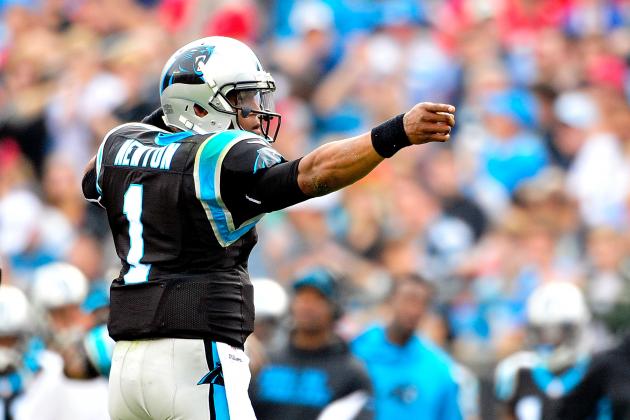 Grant Halverson/Getty Images

Record: 4-9
Imagine if Cam Newton had been as good as he has in the last three games the entire season. In his last three games, Newton has totaled 1,071 yards and 10 touchdowns. He led his team to a win over the Atlanta Falcons on Sunday, a team who had lost just one game to that point.
Still, it's been a very disappointing year for the Panthers, one which may be head coach Ron Rivera's last with the team.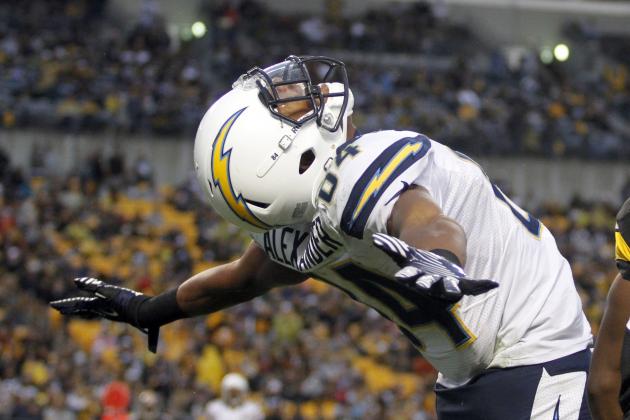 Justin K. Aller/Getty Images

Record: 5-8
The Chargers are another team with a head coach on the hot seat and wholesale changes seem to be on the horizon.
It seems like quite a while since the Chargers led the Denver Broncos 24-0 at halftime on Monday Night Football in October. They seemingly haven't recovered from the second half collapse.
Still, the Chargers were able to get their first regular season win ever in Pittsburgh on Sunday, showing they still have some fight, and maybe some pride, left in them.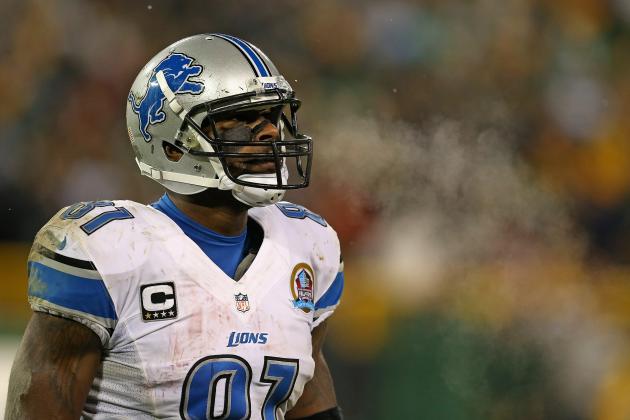 Jonathan Daniel/Getty Images

Record: 4-9
The Detroit Lions may be the most unfortunate team in the league this year.
They just haven't had the ball bounce their way the way it did last year. The Lions are 3-7 in games decided by seven points or less. Last year, they were 5-2. They've also lost three consecutive games in which they had a lead of at least 10 points.
The Lions will have one thing to make the rest of this season interesting, however. Calvin Johnson needs just 302 yards, or 100.6 per game, to break Jerry Rice's record of 1,848 yards set in 1995.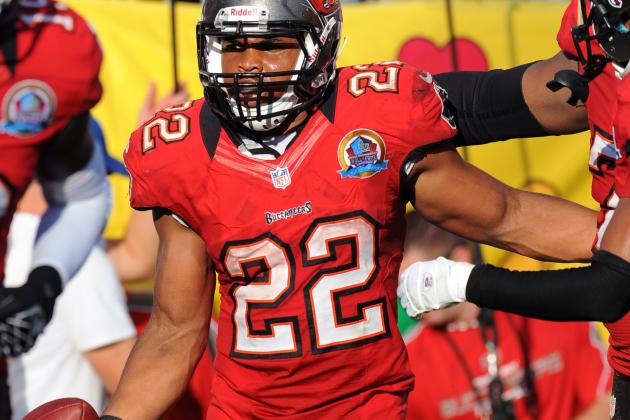 Al Messerschmidt/Getty Images

Record: 6-7
The Bucs were a front runner to grab one of the wild card spots in the NFC playoffs, but after losing three in a row, including a horrible loss to Philadelphia on the last play of the game Sunday, those hopes are quickly diminishing.
The Bus are a team that will be a trendy pick to do well next season with the emergence of their offense, namely rookie running back Doug Martin.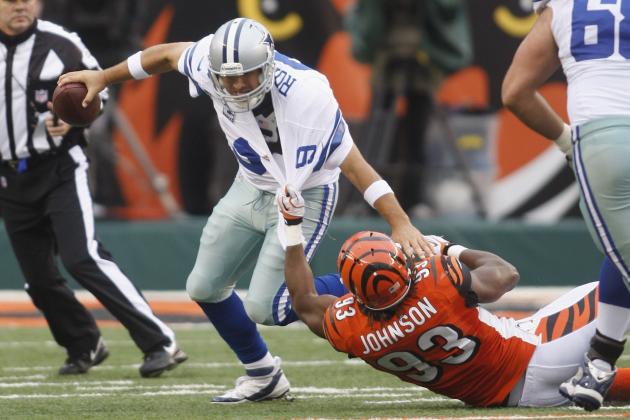 John Grieshop/Getty Images

Record: 7-6
For a team that has invented ways to lose this season, they got a very big last-second win over the Cincinnati Bengals on the road on Sunday to keep their playoff aspirations alive.
The Cowboys are one of the hardest teams to predict on a weekly basis, but they've shown in wins over the New York Giants and hard-fought losses to Atlanta and Baltimore, that they can compete with the upper echelon of the league.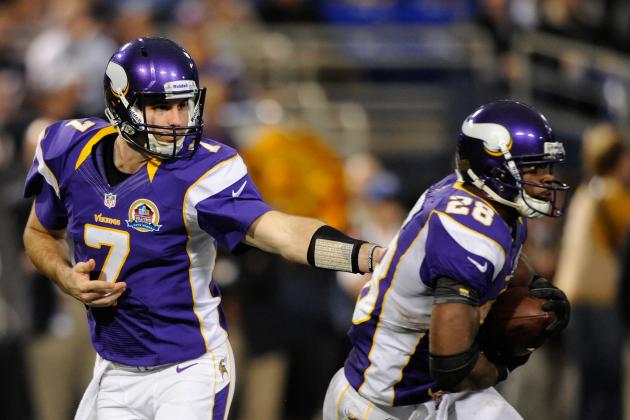 Hannah Foslien/Getty Images

Record: 7-6
The Vikings got off to a strong start and after faltering, are trying to ride the legs of Adrian Peterson to a playoff berth.
The Vikings are 6-1 at home this season but just 1-5 on the road. That has been no fault of Peterson, who is tearing into the NFL record books with the way he's running the ball.
If they can keep him going, they could be a dangerous team to play down the stretch.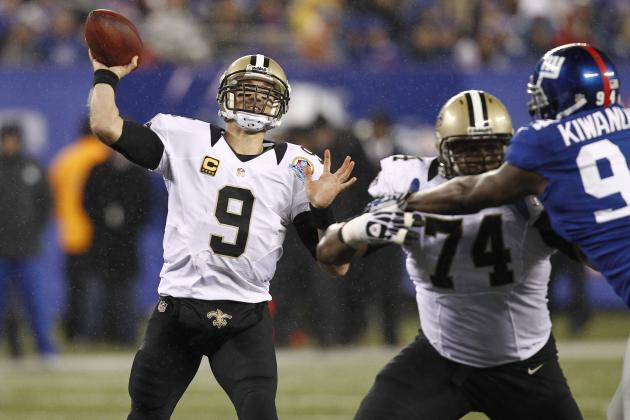 Jeff Zelevansky/Getty Images

Record: 5-8
The off-field distractions have proven to be too much for the Saints this season as they fall from perennial playoff team to one who will be selecting in the top half of the draft.
Drew Brees has done his part, throwing for an NFL-leading 4,028 yards and 32 touchdowns.
But the true reason for the Saints' downfall this year has been the defense, which may be one of the worst to ever take an NFL field. They are giving up an incredible 437 yards a game.
Patrick McDermott/Getty Images

Record: 7-6
The Redskins are one of the hottest teams in the NFL, winning their last four games, the best current streak in the NFC.
Robert Griffin III has not only given his team a chance to be NFC East champions, he's among the candidates for MVP of the league.
However, we might find out just how good this Redskins team is if they have to play without RG3 this weekend when they face Cleveland.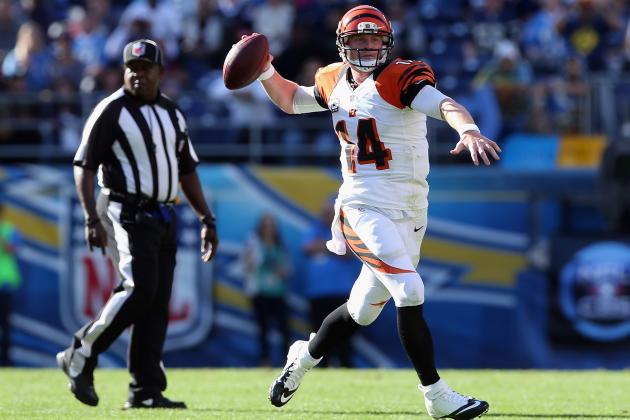 Jeff Gross/Getty Images

Record: 7-6
The Bengals dropped a tough game to Dallas at home on Sunday, but they are still square in the mix for one of the AFC wild card spots.
Andy Dalton and AJ Green have become one of the best quarterback-wide receiver combinations in football and a very underrated defense keeps the Bengals in most every game.
The Bengals have not had back-to-back playoff appearances since 1981-82.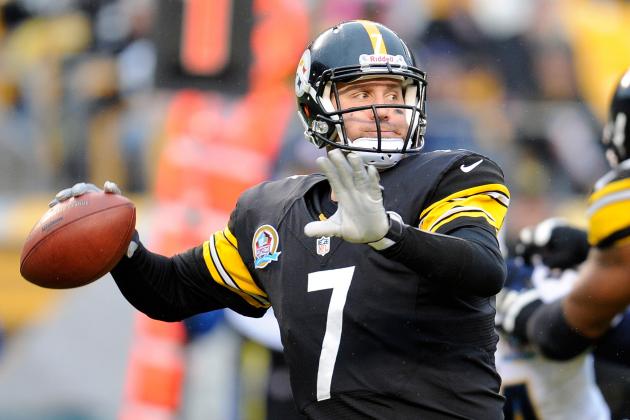 Joe Sargent/Getty Images

Record: 7-6
Pittsburgh has had to deal with a slew of injuries this season, most notably to quarterback Ben Roethlisberger, yet they will still figure into the playoff race.
The Steelers have lost games to San Diego and Cleveland in recent weeks, but something about their experience and veteran leadership makes you think they'll sneak into the playoffs one way or another.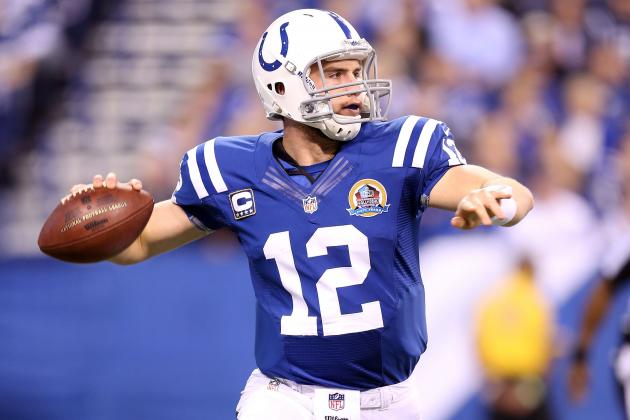 Andy Lyons/Getty Images

Record: 9-4

This has easily been the surprise team of the NFL this year, after winning just two games in 2011.
People figured Andrew Luck would be good, but this good? He is helping the Colts change their culture while leading them on a playoff push at the same time, something few would have predicted.
The Colts boast a 6-1 record at Lucas Oil Stadium and they've won their last three. This is the kind of team no one will want to play in the postseason.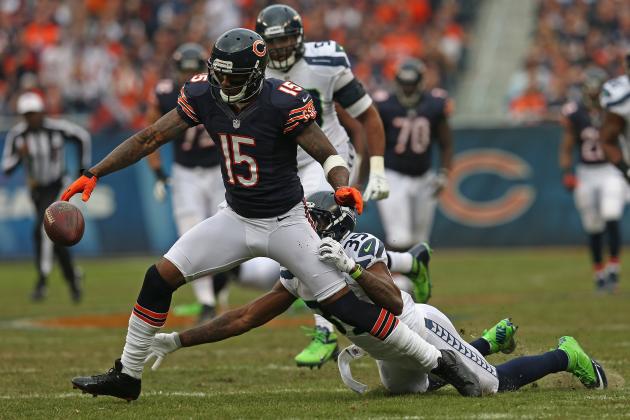 Jonathan Daniel/Getty Images

Record: 8-5
With the defense playing at the level it was a few weeks ago, a case could have been made that the Chicago Bears were the best team in the NFC. But after back-to-back losses to Seattle and Minnesota, that needs to be re-evaluated.
The defense still ranks fifth in the league, but they have also given up 37 sacks on the year. Only five teams have given up more.
With offensive line play like that, it's hard to imagine the Bears getting past the middle of the pack, especially with a quarterback who is prone to making hurried throws that result in a turnover.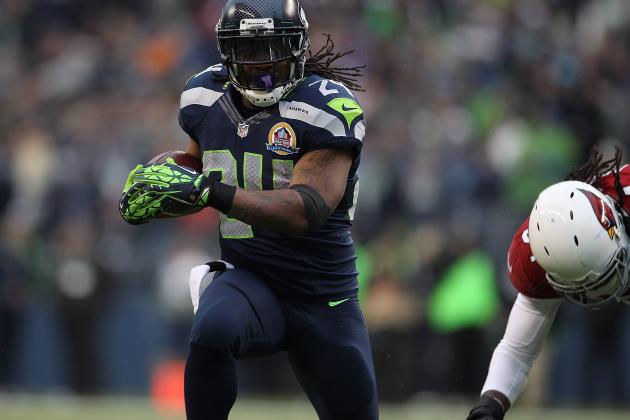 Kevin Casey/Getty Images

Record: 8-5
Perhaps no team is moving up the list faster than the Seahawks who, after a 58-0 dismantling of Arizona, improved their home record to 6-0. The Seahawks have one of the best home field advantages in the league and with a playmaking rookie at quarterback, head coach Pete Carroll has found a formula that works.
People will point to the marred victory over Green Bay if Seattle qualifies for the postseason, but they're good enough to be there regardless.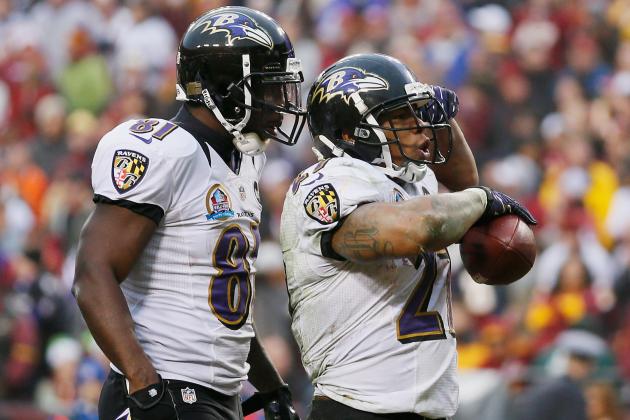 Rob Carr/Getty Images

Record: 9-4
After a tough loss in overtime to Washington, it would seem that the Ravens are a team on the decline. But with a tough game looming this Sunday versus Denver, team leader Ray Lewis is planning on returning to the lineup.
The Ravens will still win the AFC North and host at least one playoff game. When Joe Flacco is on, they're still a very hard team to beat.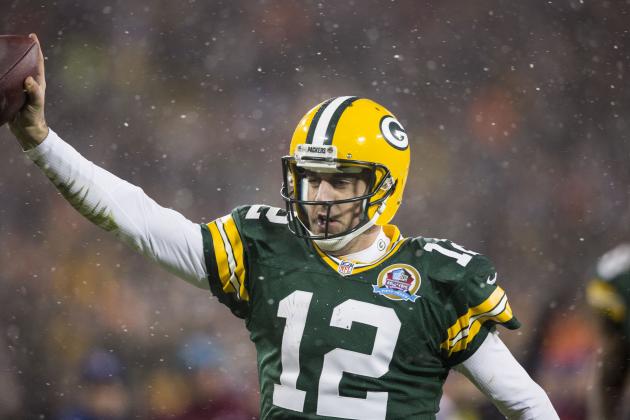 Tom Lynn/Getty Images

Record: 9-4
The Packers have risen to the top of the NFC North and don't appear to be looking back. After coming back from a 14-0 deficit Sunday night against Detroit, they look like a team ready to make a deep playoff run.
The absence of a running game and a suspect offensive line could be what prevents a second Lombardi trophy in three years for them.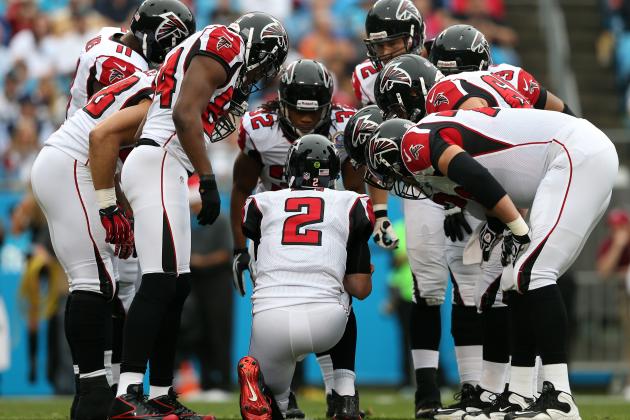 Streeter Lecka/Getty Images

Record: 11-2
Regardless of their record at the end of the season, Atlanta won't be able to silence their critics until they can win games in the postseason.
They have played really well this season and have already clinched the NFC South division title. But after a sound defeat at the hands of Carolina, they can't be much higher than this right now.
The Falcons have solid wins this season over teams like Denver and Washington, but they've also played down to teams like Carolina, Arizona and Oakland.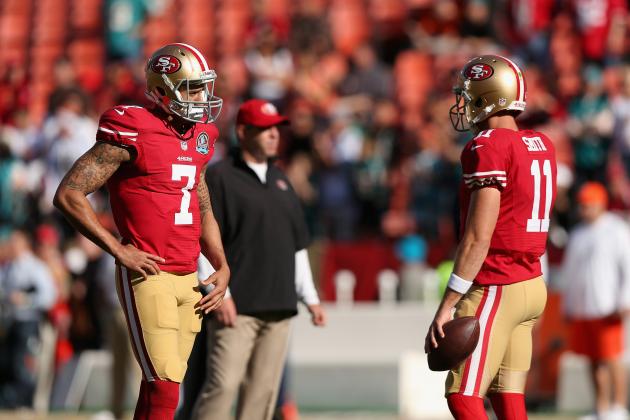 Ezra Shaw/Getty Images

Record: 9-3-1
Head coach Jim Harbaugh risked a lot when he yanked starting quarterback Alex Smith in favor of Colin Kaepernick, their second-round pick in 2011. So far, it has worked out.
Kaepernick has gone 3-1 as starter and he does the things Smith doesn't do by making dynamic plays.
The 49ers will be a tough out for anyone in the postseason and they have the two things that win big games, a good running game and a stout defense.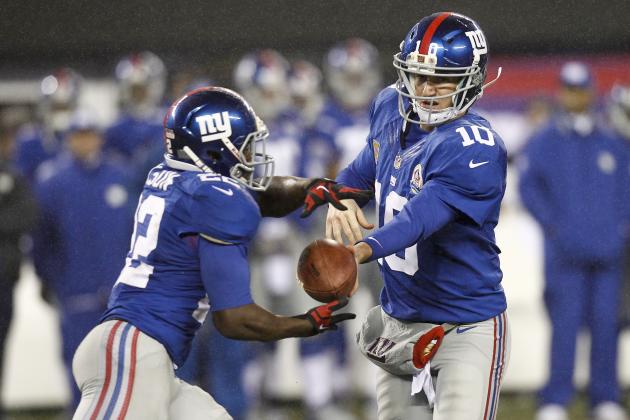 Jeff Zelevansky/Getty Images

Record: 8-5
People may disagree, but the Giants get it done when they need to get it done.
Following a tough loss on Monday Night Football to Washington, they bounced back with a dominating win over New Orleans. In doing so, they seemed to find a player that can add some punch in the postseason run, David Wilson.
The Giants may not have the best record in the league, but there won't be many teams eager to play them in the playoffs, either.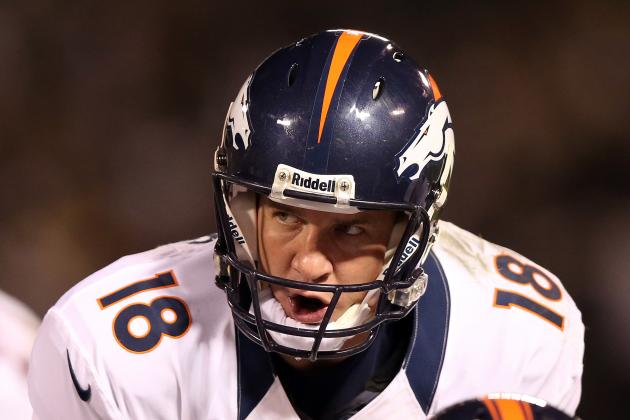 Ezra Shaw/Getty Images

Record: 10-3
Coming into the season, there were endless questions about whether or not Peyton Manning could perform at the same level he did in Indianapolis. Not only has he done that, he may be even better.
Denver has won eight games in a row, the best current streak in the NFL, and they play Cleveland and Kansas City in two of their final three games.
Denver has already clinched the AFC West and despite already losing to the two teams ahead of them in the AFC, New England and Houston, they're a much different team now.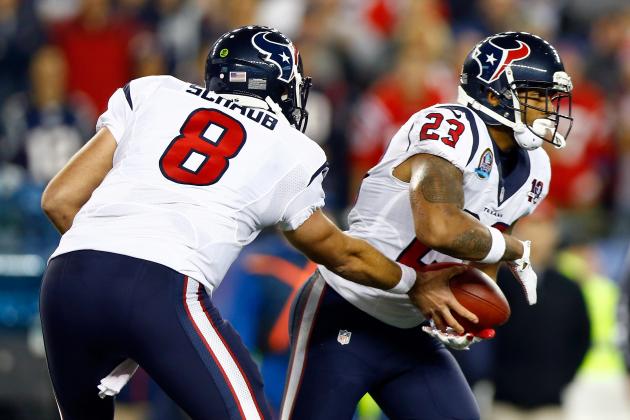 Jared Wickerham/Getty Images

Record: 11-2
Despite an ugly loss to New England on Monday night, Houston still has the best record in the AFC and the inside track for home field advantage, which will be very important.
Houston is ranked eighth in rushing offense and seventh in total defense, a good combination in the playoffs.
JJ Watt may end up being the defensive player of the year and Arian Foster is among the league leaders in rushing. Still, the Texans will need to figure out how to win big games to get to where they want to go.
In their two losses this year, they've been outscored 84-38. Both of those games took place in front of a live national audience.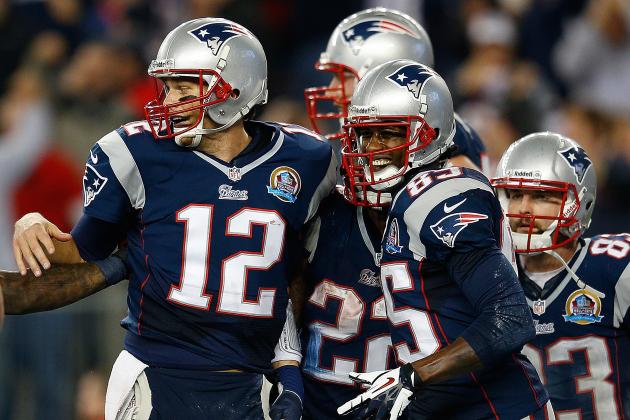 Jim Rogash/Getty Images

Record: 10-3
After easily defeating Houston on Monday night, New England has to be in the top spot.
Tom Brady is having another MVP-caliber season and the Pats are clicking on all cylinders, which is not good news for the rest of the league.
On the year, they've beaten Denver and Houston while winning seven games in a row.