English Premier League: Biggest Disappointments in EPL so Far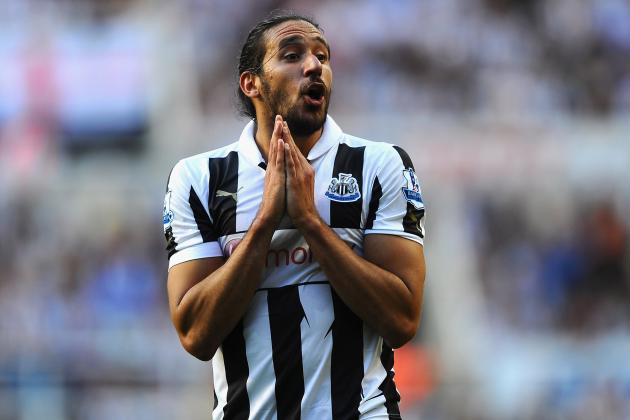 Laurence Griffiths/Getty Images

The 2012/13 English Premier League season has been just as good as every other season that has come before it, and there's still over half a year still to be played.
We've had drama, glory, spectacular goals and the controversy that we all secretly love, but for some teams and players, the season hasn't been as wonderful.
In fact, some would rather forget the 2012/13 EPL season so far for the year has been nothing other than a major letdown to date.
Read on to see the biggest disappointments of the EPL season so far.
Begin Slideshow

»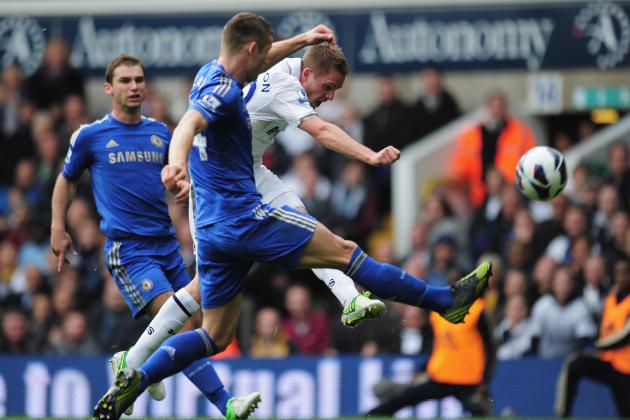 Shaun Botterill/Getty Images

After making a €10 million transfer from Hoffenheim to Tottenham Hotspur over the summer transfer window, Gylfi Sigurdsson has failed to live up to the price tag placed upon him this season.
The Icelandic attacker was excellent on loan at Swansea City last season and was largely expected to continue that run of form with the north London club, but has managed just one goal and one assist from his 19 appearances throughout the Premier League and Europa League this season.
Granted, he hasn't been afforded a stack of opportunities of late and is likely to see that time reduced once Mousa Dembele is back and healthy, but still, Sigurdsson hasn't done anything to instill confidence in Andre Villas-Boas to play him this season.
On what we saw last year, the 23-year-old has been a major disappointment.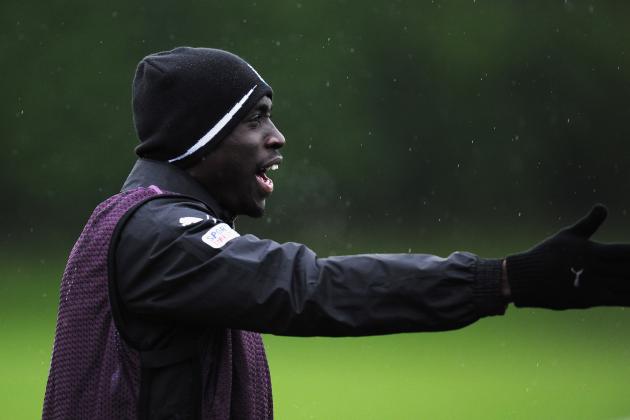 Stu Forster/Getty Images

Newcastle United striker Papiss Cisse has been another huge letdown this season for the Magpies—particularly because we saw just what he could do at his best last year.
The Senegal international was seemingly netting goals at will—and spectacular goals, mind you—but has only managed two league goals this season for the Magpies, both of which have come in the past two months against relatively weak opposition.
Cisse's poor form has seen Demba Ba take over centrally, forcing the striker out wider this season, but despite that, a player of Cisse's class should be finding the net or creating chances for his teammates—especially with the talented core of players that he has around him.
Yes, there's been injuries and yes, Cisse has had some golden opportunities which he seemingly created out of nothing. But a miss is a miss and this season, that's really all the 27-year-old has been for Newcastle United so far.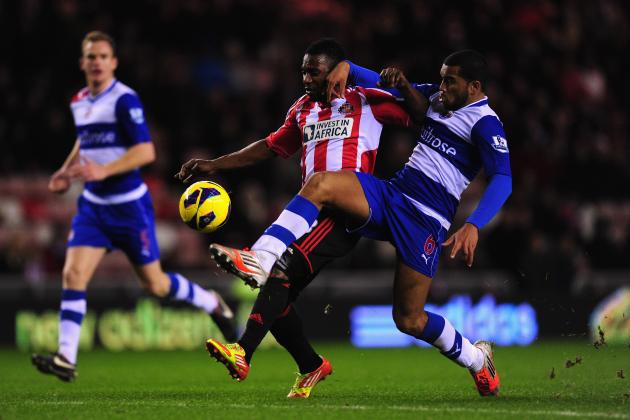 Stu Forster/Getty Images

Speaking of strikers that are nowhere near as good as they were last season, what about Sunderland attacker Stephane Sessegnon for another 2012 letdown so far?
The Benin-born striker has netted three goals from 15 appearances, but like Cisse, has only managed those goals in the past six appearances for the club—leaving a whole lot of nothing from the 28-year-old prior to his maiden goal for the year against Sunderland.
With Steven Fletcher carrying the team, Sessegnon has the opportunity to step up and help his teammate out with effective attacking, but hasn't done so this year—forcing Fletcher to take on far too much responsibility in attack and attracting too much defensive attention.
The African star didn't have a player like Fletcher alongside him last season, and yet he still managed to be a genuine attacking talent for Sunderland.
The fact he hasn't done so this year—with better players around him—has been nothing but a disappointment for fans league-wide.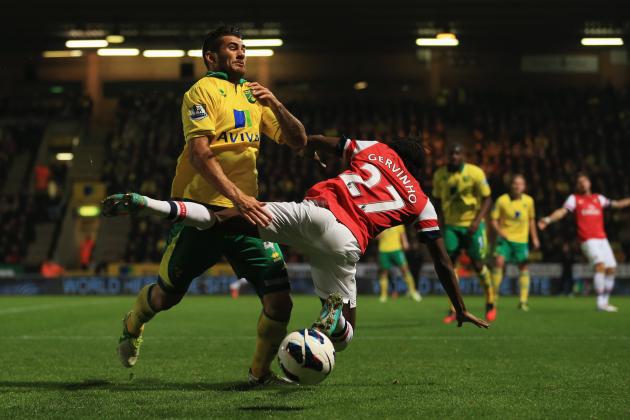 Richard Heathcote/Getty Images

Let's be real honest here: there have been fewer players that have caused as much frustration and anger as the animosity created every time Gervinho takes the pitch for Arsenal.
He is not a good player. He cannot dribble without losing the ball. He is not consistent enough to be a first-team player, especially not for a club that has an otherwise very strong midfield like the Gunners club currently have.
But time and time again, Gervinho will take the pitch and whilst he will net a goal every now and again to give the faintest glimmer of hope, the past month or so of football has been nothing short of underwhelming from the 25-year-old.
WhoScored.com rated the Ivorian higher than 6.12 out of 10 just once in his past seven Premier League encounters, with the midfielder now scoreless through his last 11 appearances across various competitions for the Gunners.
And it's not as if he hasn't had the chance to score.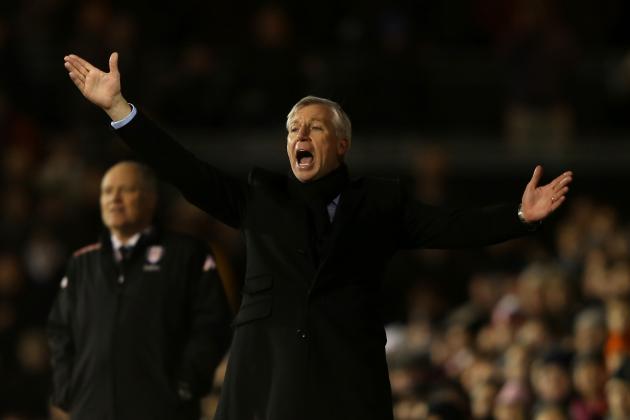 Ian Walton/Getty Images

For all the success and strong achievements that Newcastle United had last season in the English Premier League, 2012 has been nothing short of a train-wreck for the club.
Their team is crumbling apart due to injuries every passing week; their attack isn't firing in the way that it was last season and their defense doesn't have the same consistency it had this time six months ago.
The Magpies' side that finished fifth last year has been quickly replaced by a Magpies side currently lagging in 14th position with just four wins from the season and five losses from their past six Premier League matches.
Newcastle must turn it around quickly, otherwise it will be a very long season for Alan Pardew's men.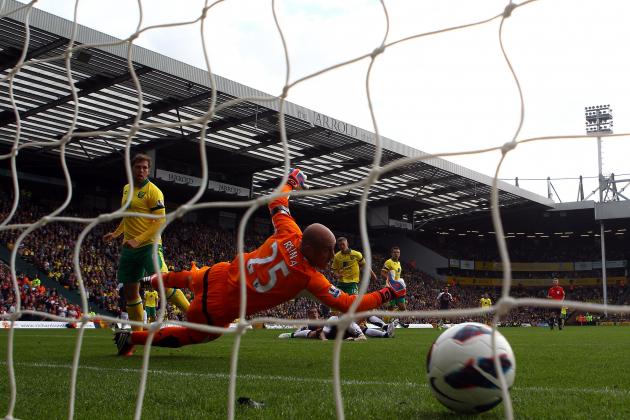 Julian Finney/Getty Images

What's happened to Pepe Reina?
The Liverpool goalkeeper was never the greatest goalkeeper in the world, but he certainly wasn't the worst and certainly didn't allow cheap goals to roll through him week in and week out—which is currently happening this season.
The 30-year-old has allowed some soft goals this year and is being outshone by Australian goalkeeper Bradley Jones—leading to transfer speculation about a possible move away from Anfield from the shot-stopper who has made a name for himself at the Merseyside club.
Given how good he once was and how strong and consistent he played last season, Reina has been one of the biggest disappointments player-wise this season.
Clive Mason/Getty Images

However, no player has disappointed more than Italian international Mario Balotelli, who has been nothing but a roadblock for Manchester City this season.
The devastating striker that ripped up the European Championships is nowhere to be found; an uninterested, uninvolved, uncreative attacker is all we ever see from Balotelli now, and it's little wonder really that manager Roberto Mancini is starting to get fed up with the 22-year-old.
Don't get me wrong, I love Super Mario. I write an article every single week about the wonderful things he's been up, simply because the guy fascinates me.
But when you get dominated by a defense that allowed three goals to Reading, two goals to Southampton and even trailed against Queens Park Rangers, you know something is wrong—most likely that you're genuinely not good enough.
Just one Premier League goal this season proves that to be true.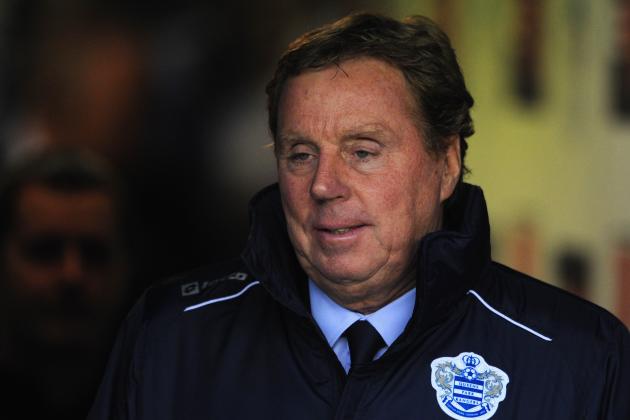 Chris Brunskill/Getty Images

But out of all the disappointments across the Premier League this season, none have been as spectacular or as horrendous as that of Queens Park Rangers.
Premier League games: 16. Wins: Zero.
And that's without Joey Barton at the club.
The London club have already fired Mark Hughes and replaced him with former Tottenham boss Harry Redknapp, and while the new appointment will certainly help the Rangers over the course of the season, it already seems like their season is all but cemented in the bottom three.
There is no way QPR will avoid relegation; they will be hard-pressed to come anything other than 20th and, at the moment, would almost be satisfied with a solitary win for the year.
When your own players concede that your performances are so bad that they're "astonishing, to tell you the truth" (per Goal), you know it hasn't been a good year.
And, unfortunately for QPR, the year isn't even half-finished yet.
Who has been the biggest disappointment in the EPL this season?
Comment below or hit me up on Twitter: Follow @dantalintyre