Power Ranking the Top 10 TUF Finale Performances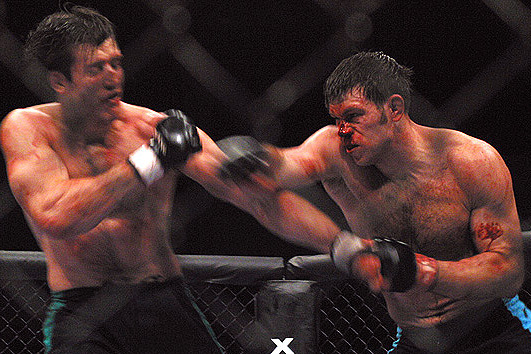 Image via Sherdog.com
The UFC's long-running reality show The Ultimate Fighter will conclude a historic 16th season this weekend as Saturday's finale marks the conclusion of this year's welterweight tournament.
The world's largest MMA promotion's Octagon has hosted many exciting finales over the years including ground-breaking battles, such as Forrest Griffin and Stephan Bonnar's epic bout, that forever changed the landscape of the sport. As Colton Smith and Mike Ricci prepare to go to war for this season's title, fans will likely not be disappointed by this weekend's card either.
As we get ready for another exciting card, let's take a look at the top 10 performances in TUF finale history.
Begin Slideshow

»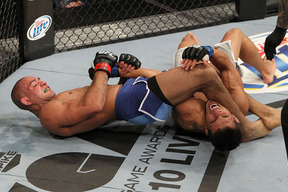 Image via gladiatorfightwear.com
In one of the most exciting finishes in recent TUF finale history, Diego Brandao became the first Brazilian to win the reality show when he nearly snapped Dennis Bermudez's arm with a vicious first-round armbar last December.
Brandao was nearly finished early in the opening round, after taking heavy shots on the ground from Bermudez. Luckily, the Brazilian was able to hold on and quickly turned the table with just seconds left in the frame.
This fight may be the best single-round war in TUF finale history.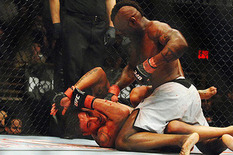 Image via sports.yahoo.com
It's hard to believe that, a little over five years ago, Jon "War Machine" Koppenhaver was a rising star in the UFC and causing a buzz for reasons other than his adult film career or criminal history.
A late addition to the TUF 6 cast, War Machine may not have won the show, but his comeback performance against Jared Rollins during the finale made an impact on the MMA world.
Earning a spot on the UFC: The Ultimate 100 Greatest Fights list as voted by the fans, this bout was lopsided going into the third round. Rollins had dominated the first two frames. In the last round, however, War Machine was able reverse Rollins into mount and pounded away at a tired "J-Roc" until the referee stopped the action.
While this was Rollins' final professional bout and War Machine's only Octagon victory, both men will always be remembered for this exciting finale fight.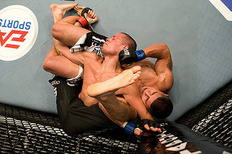 Image via mirror.co.uk
The season-nine finale has earned a reputation as one of the most exciting TUF finales in UFC history—and for good reason.
The main card, which featured an unprecedented three Fight of the Night award-winning bouts, got kicked off by an exciting ground war between Joe "Daddy" Stevenson and Nate Diaz.
With his usual brash theatrics, the eventual title challenger Diaz put up a great fight and was even able to escape Stevenson's tight guillotine choke in the first round. However, "Daddy" never let the trash talking get to him and was able to beat down the Stockton-bred bad boy to take home the unanimous-decision win in this exciting three-round affair.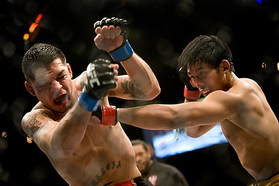 Image via Brawlin.net
Despite having made a career out of putting on exciting fights, UFC vet Leonard Garcia's memorable, action-packed bouts have unfortunately been mired in controversy.
Less than a year removed from his historic battle with Jung Chan-Sung "The Korean Zombie," Garcia found himself in another slugfest opposite Nam Phan at the season-12 finale that would once again work out in his favor.
While the majority of the MMA world pegged Phan as the winner after his utter dismantling of the longtime vet, Garcia again took home a controversial split-decision victory in one of the worst robberies in recent memory.
The judging travesty overshadowed Phan's fantastic performance.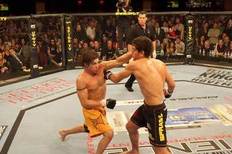 Image via BloodyElbow
As two of the sport's most exciting and polarizing fighters, Diego Sanchez and Nick Diaz are easy picks to make this list.
Both men were ready for war that night as the bad blood between them reached a boiling point in their main-event battle. Diaz, who wasn't keen on Sanchez earning a spot in the UFC thanks to a reality show, made his feelings known leading into this bout but was unable to turn those emotions into a win.
Diaz put on a solid boxing performance, but Sanchez powered through those punches and used his superb wrestling skills to take the unanimous-decision win.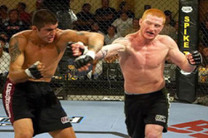 Image via Spike.com
In a battle for the season-three title, Kendall Grove and Ed Herman did not disappoint fans as they put on a show in the middleweight finale.
Grove nearly ended things early with a deep, second-round triangle choke that Herman someone found a way out of. Later in the fight, Herman would apply a triangle choke of his own as the two traded attacks throughout the remainder of the bout.
Herman showed true grit in the final seconds of the fight, refusing to tap to a deep rear-naked choke as the bell rang.
While Grove took the decision win, UFC president Dana White was so impressed by Herman's performance that he offered him a six-figure contract as well.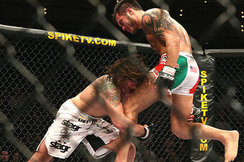 Another classic, fan-favorite bout, the season-six finale main event featured an action-packed battle between two of the sport's most exciting lightweights. The fight will forever be etched in the minds of MMA fans.
Roger Huerta, a budding star at the time, was forced to give everything he had as Clay Guida was out for blood that night. Repeatedly taking down the now former UFC star, Guida used his wrestling and fast hands to send Huerta flying to the mat.
In the third frame, however, Huerta was able to time Guida's shot, landing a knee to the face in what was the turning point of the fight. After a few more knees and taking Guida's back, Huerta eventually secured the rear-naked choke just 51 seconds into Round 3.
Not only is this one of the best performances in TUF finale history, but possibly one of the top comebacks of all time.
Well, maybe the second best comeback...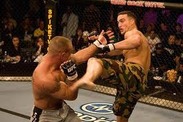 Image via MMAMania.com
If you want to watch the best comeback in MMA history, look no further than the season-four finale fight between Scott Smith and Pete Sell.
This bout was filled with back-and-forth striking exchanges that thrilled the crowd, but it would be one body shot in particular that would really launch fans out of their seats.
Midway through the second frame, Sell landed a huge hook to the gut that caused Smith to backpedal and hold his body in agony. As Sell came in to finish his injured prey, Smith mustered enough energy to land one final overhand right that sent Sell face first onto the canvas before both men collapsed in pain.
This insane comeback is a true testament to the warrior spirit.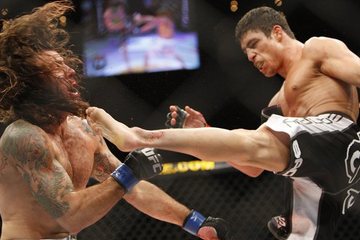 Image via Sportsnet.ca
Finding their way onto this list for the second time, Guida and Sanchez never seem to be in a boring fight (except for "The Carpenter's" bout against Gray Maynard, which was horrendous).
The last of the three season-nine finale bouts to earn Fight of the Night honors, this main event battle would outdo the others as Sanchez and Guida also won Fight of the Year.
The fight was furiously kicked off with a flurry of strikes from both fighters. A huge head kick by Sanchez set the tone for the remainder of the fight as he capitalized on his powerful wrestling and devastating punches.
Guida fought back valiantly, never giving up and even landing some nice ground strikes. However, it was not enough to stop the surging Sanchez in this battle.
Did you really think that the top spot would be claimed by any other bout?
If you are a true MMA fan than you already know about the historic war between Stephan Bonnar and Forrest Griffin in the first season's finale, so I won't bore you with the details.
Instead, sit back, relax and watch this amazing fight in all its glory embedded in the slide here.
Be sure to like me on Facebook or follow @MattJuulMMA