The NHL's 10 Laziest Players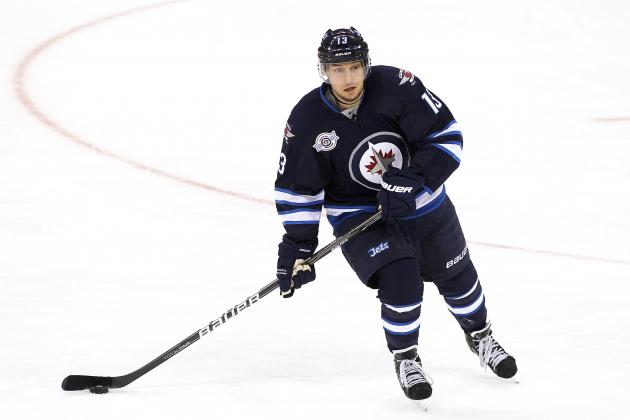 Marianne Helm/Getty Images

The NHL is a league full of All-Stars and talented players, but there are players who are sometimes known for their laziness or lack of effort.
Laziness doesn't only speak to a player's performance on the ice, but it speaks to their dedication and conditioning efforts off the ice.
Here are 10 of the laziest players currently in the NHL.
Begin Slideshow

»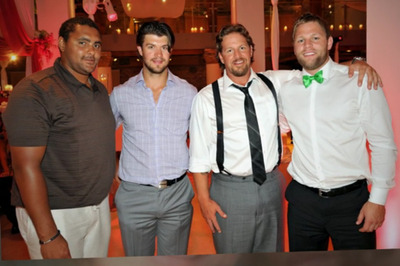 It has been said that a picture is worth a 1,000 words, and this picture sums up the laziness of Dustin Byfuglien when it comes to taking care of himself off the ice.
There also was the infamous boating incident from 2011 involving the Winnipeg Jets defender, so it is safe to say that he is pretty lazy when it comes to taking care of himself off the ice.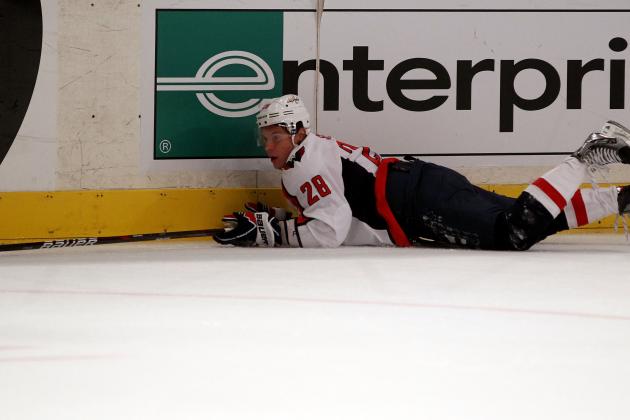 Bruce Bennett/Getty Images

Alex Semin is one of the NHL's laziest players, and it is something that analysts and his own teammates agree with.
Matt Bradley called out Semin for his lack of effort after the Washington Capitals were swept in the second round of the 2011 playoffs, and it is hard to disagree with Bradley when you look at the tape from that series.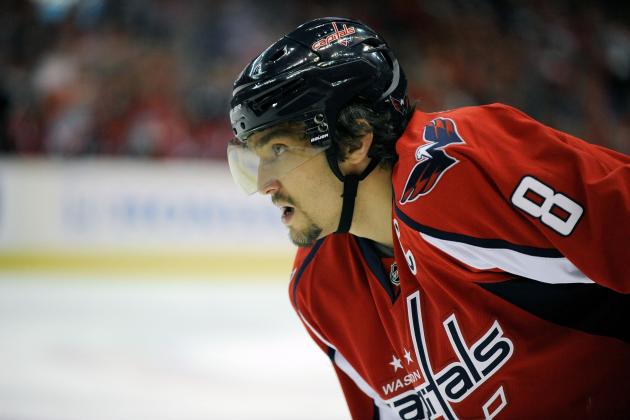 Greg Fiume/Getty Images

Alex Ovechkin is a talented offensive player, but he is lazy in the sense that he doesn't skate back to play defense. During the playoffs and end of the regular season, Dale Hunter had the Washington Capitals captain nailed to the bench whenever the Caps had a narrow lead.
He opted to put out defensive forwards like Brooks Laich, who hustled out every shift. There is no denying Ovechkin's talent, but over the past few seasons his compete level has been questioned as he has significantly regressed in overall production.
Additionally, Ovechkin has a tendency to let himself go during the offseason.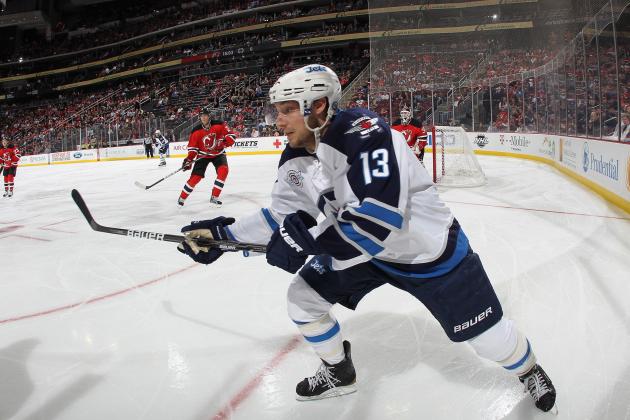 Bruce Bennett/Getty Images

Kyle Wellwood was once a young talented player who seemed to just go downhill so fast. It isn't so much that Wellwood is lazy, but he doesn't use his size and it is hard for him to play with any form of motivation.
He had the skill and ability, but he hasn't acted on it throughout his NHL career.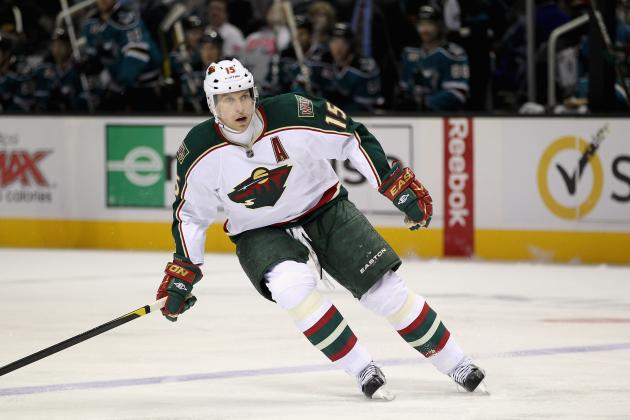 Ezra Shaw/Getty Images

If you look at Dany Heatley's career numbers when he played in Ottawa, Atlanta and San Jose, it is easy to look at him as a top player in the NHL.
However, he played alongside talented players during that time period, and it would be easy to suggest he was a byproduct of his linemates.
In Minnesota, Heatley had one of his worst statistical seasons, and he look disengaged as a player.
He has been known as a player who cares about himself above the team, and it will be interesting to see how he adapts to having Zach Parise, a hard-working forward, as his linemate.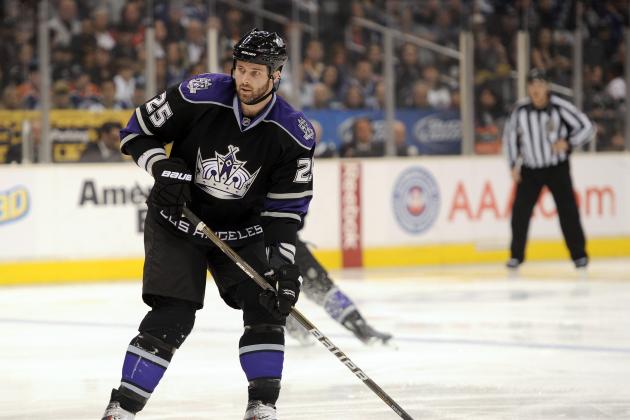 Harry How/Getty Images

Dustin Penner is a player who may be known for the famous pancake incident, but reports of his lack of conditioning, drive and his laziness have followed him throughout his career.
Penner was once a player who could be a dominant power forward capable of scoring 50 to 60 points a season, but he isn't currently playing to his potential.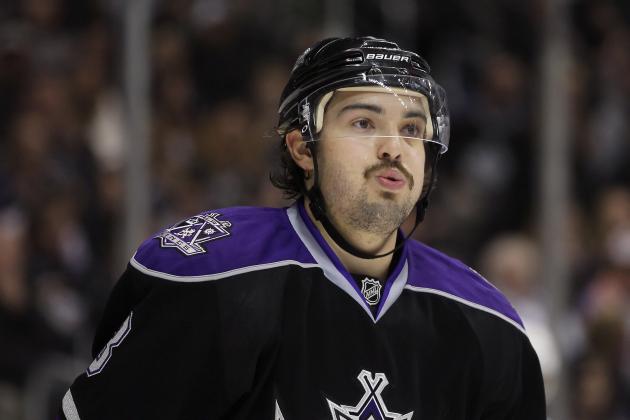 Jeff Gross/Getty Images

If Drew Doughty and Dustin Penner could go to the gym together, it would be a great thing for the Los Angeles Kings. This past season, Doughty had a down year, but as the year got on he was able to take his game to a new level.
Doughty has been known for his lack of conditioning, and he even had to retake a team fitness test with the Los Angeles Kings.
The young defenseman has a lot of talent, but if he worked harder off the ice, he probably could be a lot better than he already is.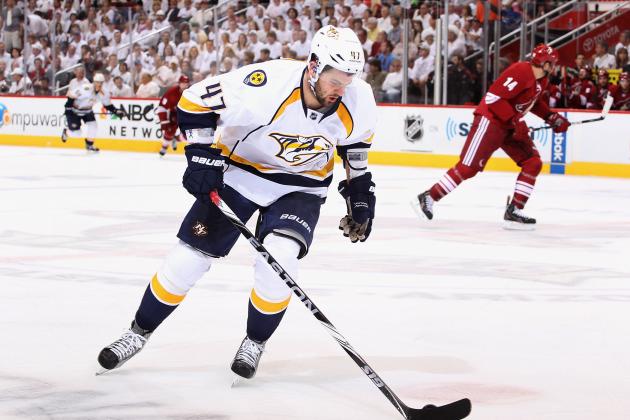 Christian Petersen/Getty Images

Alexander Radulov is still property of the Nashville Predators, and he is a player who was disengaged and lazy when he came back to the NHL.
In the KHL, Radulov is a player who is one of the most creative scorers in the league.
When he returned to Nashville, it appeared he only did so to earn a paycheck, and satisfy the last year on his E.L.C.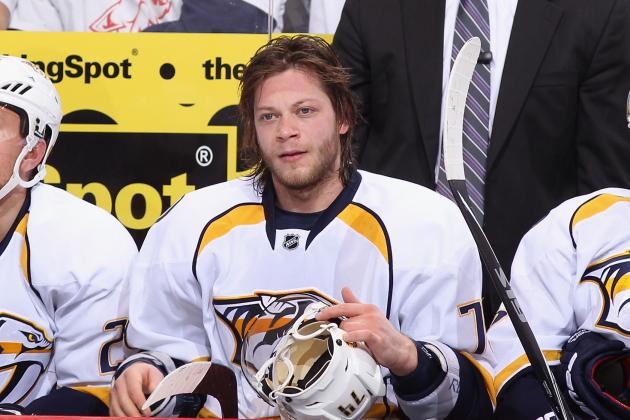 Christian Petersen/Getty Images

Sergei Kostitsyn is a player who, because of his lack of effort, has bounced between the AHL and NHL throughout his career.
Things finally came to ahead this year when he was dealt from the Montreal Canadiens to the Nashville Predators.
During his time in Nashville, the forward looked disengaged, and he is one of laziest players in the NHL.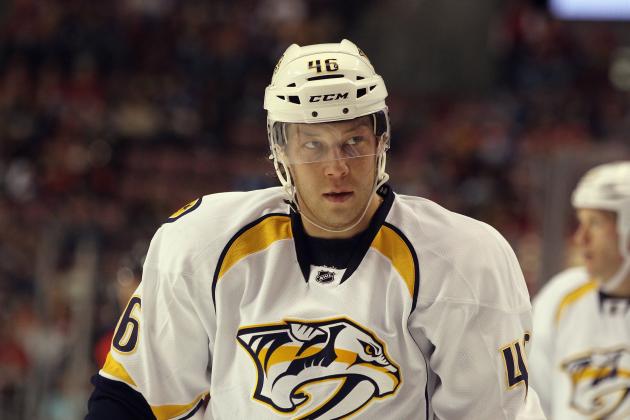 Bruce Bennett/Getty Images

Andrei Kostitsyn is another NHL player who is known for his laziness, and his competition level.
The forward didn't feel that it was necessary to be in top game shape during the Stanley Cup Playoffs, and the Nashville Predators forward was benched along with teammate Alexander Radulov after breaking curfew.
If a player can't psyche himself up to compete in the Stanley Cup Playoffs, it tells you all you need to know about their willingness to compete and play.