BYU Basketball: 1 Early-Season Adjustment Each Cougar Starter Must Make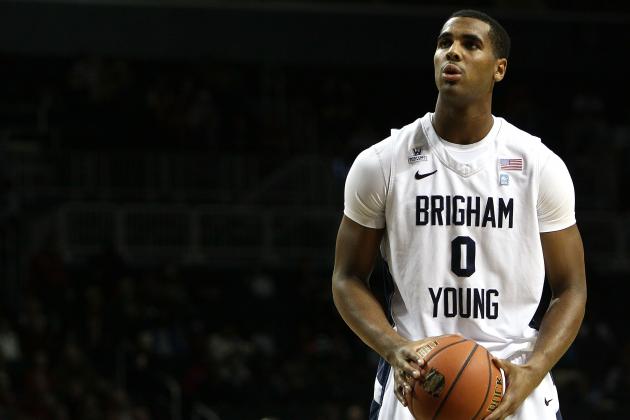 Alex Trautwig/Getty Images

BYU has not had the best start to the 2012-13 season, posting a 9-3 record. Although early-season struggles have fallen upon point guard Matt Carlino and forward Brandon Davies, there is room for improvement for every player on BYU's roster.
In this article, I will break down the current starter at each of the five positions and identify what needs to be done to improve their game for the rest of the season. Some are huge problems and others are minute; here are changes that every Cougar starter needs to make.
Begin Slideshow

»
USA TODAY Sports

Three weeks ago, you probably would've laughed at me if I told you that Craig Cusick would start at point.
Well, it's time to stop laughing.
Craig Cusick took over for a struggling Matt Carlino a few weeks ago, but he's still playing like a backup. Six points and 2.5 assists won't cut it against teams like Gonzaga and Baylor.
Cusick needs to fix that in order to keep his starting job.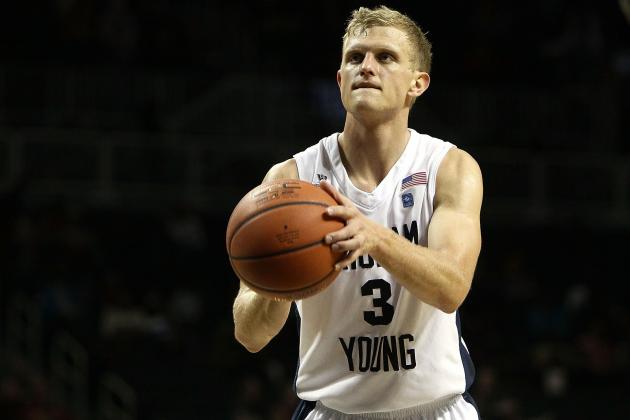 Alex Trautwig/Getty Images

Tyler Haws had one of the coldest-shooting nights of his career against Utah, making 2-of-10 field goals and going 0-of-3 from three-point range.
Where he did capitalize, though, was from the free-throw line.
Haws sank all 10 of his foul shots last Saturday and has made 46-of-49 on the season. If BYU wants to capitalize on easy scoring opportunities and get breaks from its up-tempo style of offense, the Cougars need to supply Tyler Haws with trips to the charity stripe.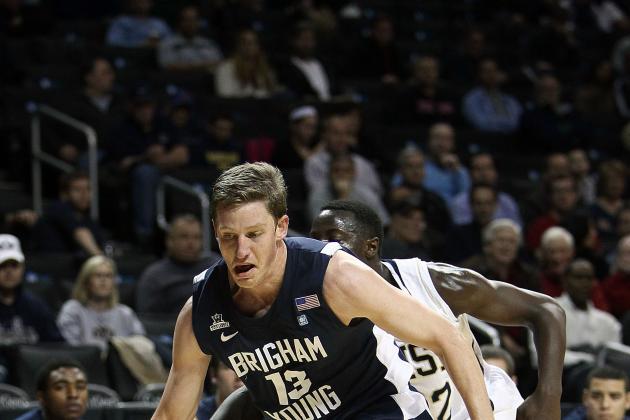 Alex Trautwig/Getty Images

Brock Zylstra should win an award for his game against Utah: "Worst Performance of the Year."
He went 0-of-6 shooting from inside of the three-point arc and missed three from beyond it. Couple that with three turnovers, and you have a really bad stat line.
Zylstra is really all who BYU has to play small forward, unless the Cougars want to stick either to shooters or post players. He needs to clean up his game and play smart, or it will be a long season.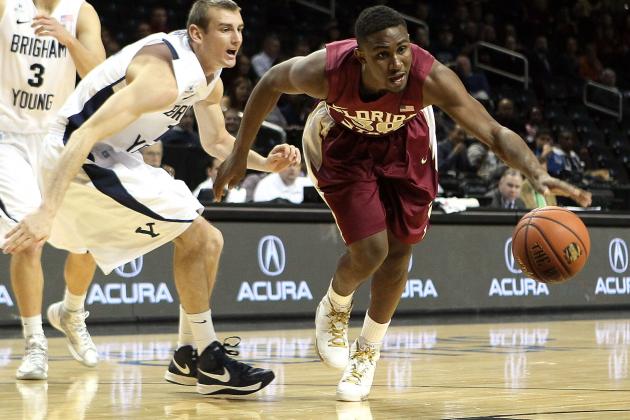 Alex Trautwig/Getty Images

Josh Sharp is easily the most improved player since last season on BYU's roster, but that doesn't mean he's flawless. In fact, there are several areas where he should take time to improve his game.
But, after further consideration, the one thing that sticks out to me when I watch Sharp play is his lack of aggressiveness.
No, not a lack of aggressiveness, but not aggressive enough. As a forward, Sharp should be one of the most physical players on the court.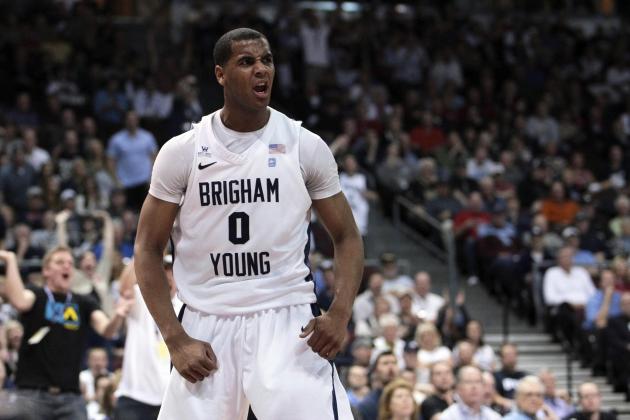 Kelley L Cox-USA TODAY Sports

If you have followed Cougar basketball during their biggest games (Notre Dame, FSU, Iowa State), you probably noticed that Brandon Davies did not play for very long.
In those three games, Davies averaged about 20 minutes per contest, while getting 12 fouls called on him (four per game).
Brandon Davies is perhaps BYU's cornerstone on both offense and defense, and he is needed on the court at all times. If the Cougs want to have a shot at an NCAA tourney bid, Davies needs to stay on the court and out of foul trouble.