LSU Football: 5 BCS Teams the Tigers Could Beat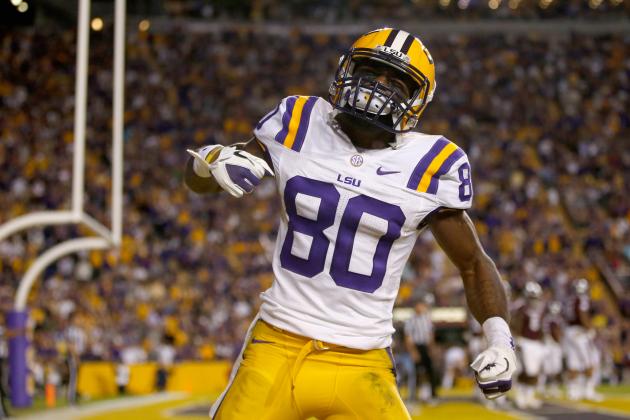 Chris Graythen/Getty Images

When will college football change or get rid of the BCS?
That is the magic question that has been asked more times than children ask "are we there yet" on a road trip across the U.S.
This year, the panel finally got the BCS National Championship Game right, with no arguments there. But still, Northern Illinois in a BCS bowl game?
That brings up the newest question to be argued: Why do only two teams from the same conference qualify for a BCS game?
LSU had a 10-2 record playing in the toughest conference in America, and they are slotted to play in the Chick-fil-A Bowl? Not even a New Year's Day game?
Let's take a look at these BCS games and target five teams that the Tigers could easily beat.
Right here, right now!
Begin Slideshow

»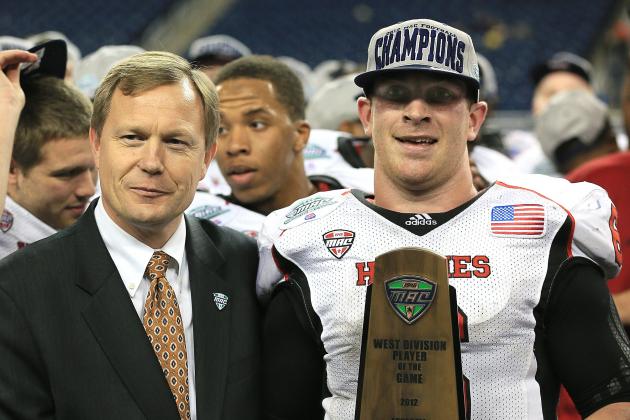 Dave Reginek/Getty Images

Don't get me wrong, Northern Illinois playing in a BCS game is certainly a great story.
But if we're picking sides here and looking for a better matchup, what makes more sense—Northern Illinois vs. Florida State, or LSU vs. Florida State?
Having a team from the MAC in a BCS game can be looked at two ways.
It's good in the sense that it really is a nice story, and people who aren't associated with either Northern Illinois or Florida State always seem to love to root for the underdog.
But in reality, a 10-2 team from the SEC like LSU should certainly be in this game over a 12-1 Northern Illinois team whose best regular-season win was a 30-23 thriller over the 1-11 Kansas Jayhawks.
Have no doubt about it: If LSU and Northern Illinois played for the right to play in this game, it wouldn't be pretty.
Prediction if they played: LSU 52, Northern Illinois 7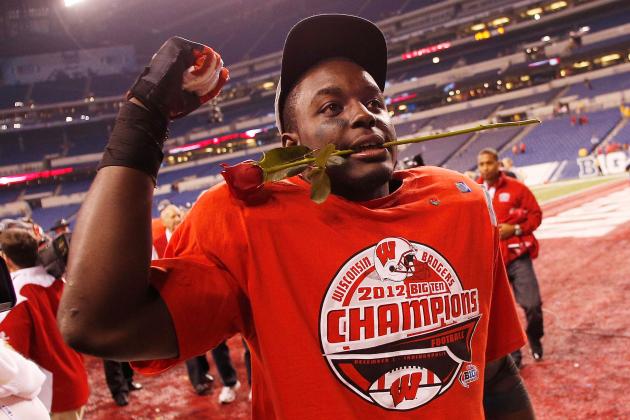 Gregory Shamus/Getty Images

After posting back-to-back 11 win seasons, the Badgers managed just eight wins this year.
However, with Ohio State and Penn State ineligible to play in a bowl, and a 70-31 smackdown of Nebraska in the Big Ten title game, the Badgers are heading back to Pasadena again this year.
It will be interesting to see which Wisconsin team shows up in this matchup against Stanford. Will it be the one who stomped Nebraska in the Big Ten Championship, or the team that lost to Oregon State and then struggled to edge out two close wins against Utah State and UTEP?
Either way, if LSU was playing against Wisconsin for a right to play in a BCS bowl, Montee Ball and Co. wouldn't stand much of a chance.
Prediction if they played: LSU 35, Wisconsin 17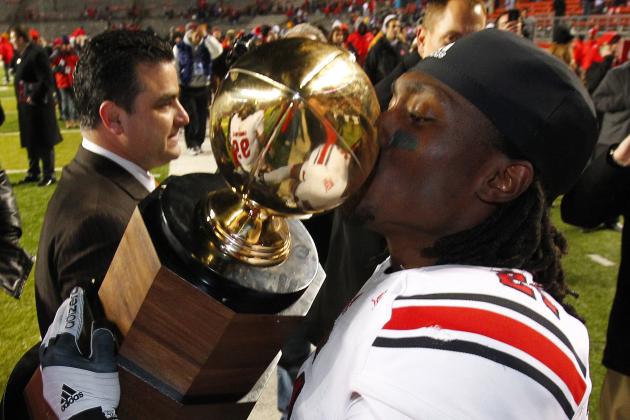 Rich Schultz/Getty Images

Louisville has enjoyed a magical season this year, led by do-it-all quarterback Teddy Bridgewater.
But let's be honest here: Is a 10-2 team from the Big East more worthy to play in this game than a 10-2 team from the SEC?
Well, that's a simple question if you ask me.
While Louisville has had a great season, the team's two loses came against the likes of Syracuse and Connecticut, two teams that have a combined 12-12 record this season in the Big East.
Bridgewater certainly brings excitement to this game, but LSU is the better team, no doubt about that.
Prediction if they played: LSU 42, Louisville 24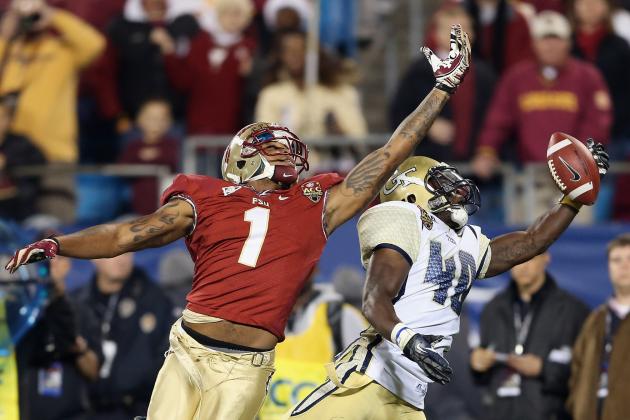 Streeter Lecka/Getty Images

Now we're getting into better arguments here.
Florida State is a solid team that has every right to be in the BCS, given the current settings. The Seminoles won the ACC with a record of 11-2 and a win over Georgia Tech in the ACC title game.
But is Florida State really one of the 10 best teams in college football?
Could the same team that lost to NC State really compete with LSU and the top of the SEC conference?
If LSU and Florida State played, it would be a good college football game. But a great defense beats a good offense.
Prediction if they played: LSU 24, Florida State 14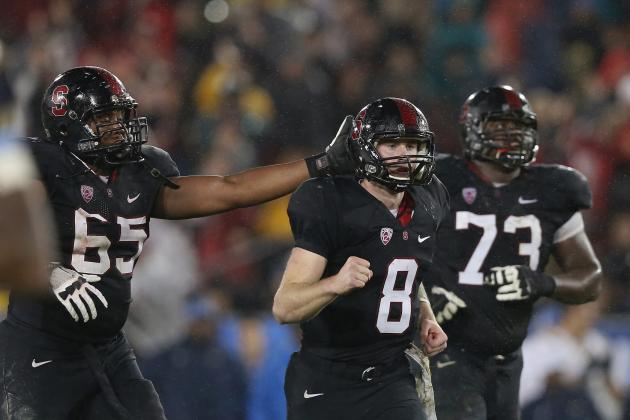 Ezra Shaw/Getty Images

Now this would be a great BCS bowl matchup.
Stanford vs. LSU.
Two well-balanced teams that run the ball effectively on offense and play a suffocating style of defense.
Of all the BCS teams on this list, it's likely that Stanford would give the Tigers the best fun for their money. But still, think about this—Stanford lost to a Washington team in Week 4 who LSU beat 41-3 in Week 2 of the college football season.
I'm not one to play "well, so and so beat so and so," but that statistic should only go to prove how worthy LSU is of playing in a BCS Bowl
Prediction if they played: LSU 27, Stanford 17.