Re-Grading Every Milwaukee Bucks Offseason Move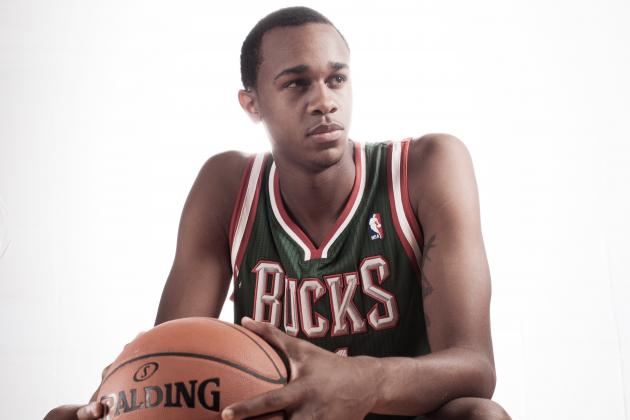 Nick Laham/Getty Images

The Milwaukee Bucks ended the 2011-12 NBA season with a huge hole in the middle after trading their oft-injured center Andrew Bogut for Golden State Warriors guard Monta Ellis.
Since then, the Bucks have added two legitimate centers through free agency and trades to go along with power forward John Henson, who they acquired through the draft.
Now, Milwaukee is sitting one game behind the Chicago Bulls for the Central Division title and are one game above .500.
So how have these offseason moves worked out for the Milwaukee Bucks?
Keep reading to find out.
Begin Slideshow

»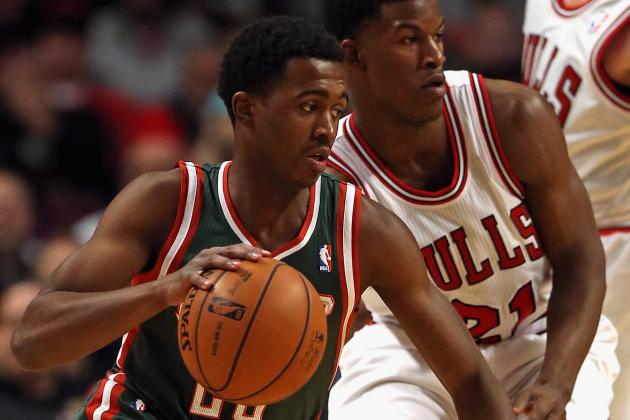 Jonathan Daniel/Getty Images

John Henson:
With the No. 14 pick in the 2012 NBA draft, the Bucks selected John Henson, a power forward out of the University of North Carolina.
Henson was a big time rebounder and shot blocker for the Tar Heels, but had questions due to his thin frame.
So far, the Bucks have seen solid, but not great, production out of Henson. Currently, he is averaging 5.2 points, 3.3 rebounds and 0.5 blocks per game while shooting 46.9 percent from the field.
While Henson has not been very useful to Milwaukee this season, playing only 12.2 minutes per game, it has become clear that he will develop into a good player. He has excelled in games when he has played a lot of minutes, including a 17 point and 18 rebound game against the Miami Heat.
While the decision to draft John Henson was not a win-now move, it has worked out so far for the Milwaukee Bucks because of the future he will have with them.
Doron Lamb:
In the second round, the Bucks picked up Doron Lamb, a shooting guard out of the University of Kentucky.
Like Henson, Lamb hasn't played very many minutes for Milwaukee, so it is hard to tell exactly how smart of a decision it was to draft him.
Still, he has played well in limited minutes, averaging 4.0 points, 0.8 rebounds and 1.0 assists in 13.3 minutes per game.
So far, Doron Lamb has appeared to be a good find for the Bucks in the second round of the draft. Still, his play has been somewhat too inefficient to consider him a good pick just yet.
Overall Grade: B+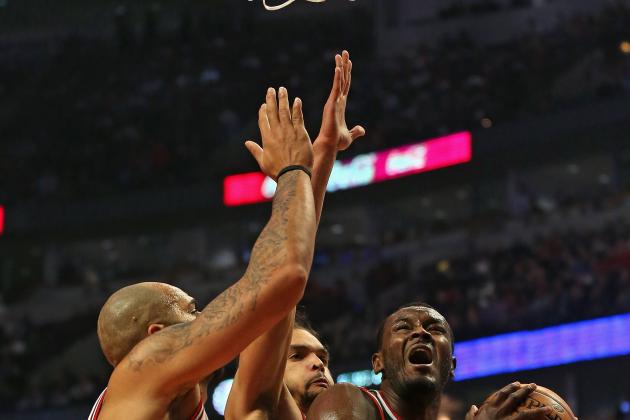 Jonathan Daniel/Getty Images

Prior to the draft, the Milwaukee Bucks traded Jon Brockman, Jon Leuer and Shaun Livingston for Samuel Dalembert with the Houston Rockets, while also swapping first-round draft picks and acquiring a second-round pick in 2014.
The trade, made because the Bucks lacked a true center, has largely worked out for Milwaukee as they traded three players who would be stuck on the bench for a center who has given them a defensive big man able to grab a few rebounds per game.
So far, Dalembert is averaging 6.2 points, 4.7 rebounds and 1.3 blocks per game while shooting 60.3 percent from the field.
By contrast, Jon Brockman hasn't found another home in the NBA while Leuer has played in five games for the Cleveland Cavaliers and Shaun Livingston has averaged 4.2 points, 2.0 rebounds and 1.9 assists per game for the Washington Wizards.
The only worry for the Bucks is that Dalembert is getting older and may need to play less minutes than previously in his career. So far, however, Samuel has averaged 16.9 minutes per game and has only missed four games this year.
As long as Samuel Dalembert is able to stay healthy, the Bucks' trade will be an extremely beneficial one for the team.
Grade: A-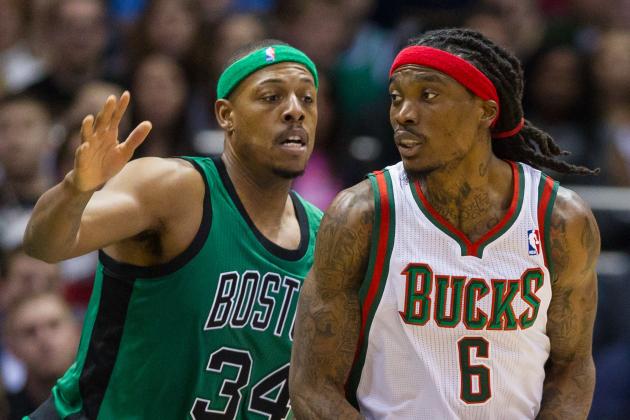 Jeff Hanisch-USA TODAY Sports

Marquis Daniels:
One of the smarter moves made by the Milwaukee Bucks was the cheap signing of Marquis Daniels, who signed for the Bucks' minimum salary exception.
So far, Daniels is averaging 7.3 points, 2.3 rebounds and 1.5 assists per game while shooting 45.5 percent from the field. Even better, he has been able to give the Bucks 18.9 solid minutes on both offense and defense.
Marquis isn't the type of player who is going to change the Bucks' fortune by himself. Still, he has proven to be extremely solid and is cheap, making him the quintessential role player.
Joel Przybilla:
The idea behind the signing of Przybilla was that he would serve a role like Daniels, a solid role player who could come in and give them a few minutes off of the bench.
Unfortunately, Joel has been nothing of the sort.
Przybilla has averaged 0.3 points, 2.0 rebounds and 0.3 blocks in just 6.2 minutes per game. Worse than that, Joel has only seen action in eight of the team's 19 games so far this season.
At one point, Przybilla was able to give a team solid rebounding and defense, averaging 6.2 rebounds and 1.4 blocks per game in his career.
Still, he is now 33 years old and simply hasn't been able to get it done for the Milwaukee Bucks. At least he has a cheap contract and his absence hasn't big a very big hit either financially or talent-wise for the Bucks.
Overall: B-