Ranking All 30 NBA Teams on the Quarter-Season Panic Meter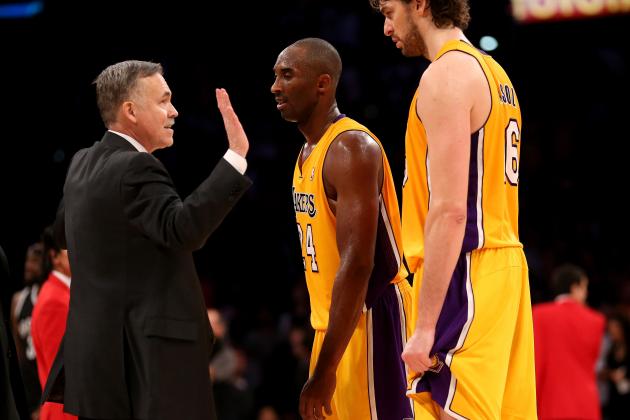 Stephen Dunn/Getty Images

Seeds of doubt were planted in some teams early on in the 2012-13 season. Now those seeds are growing into full-blown panic.
No one is out of the playoff hunt yet, but we can see it in the eyes of certain players, coaches and fans. Teams are starting feel a little panic. Movements in the lineup or on the sidelines are telling. Minutes being shifted around can tell us a lot.
Body language can tell us even more.
When we last saw the panic meter rankings, the 0-7 Detroit Pistons were leading the way. Preseason contenders like the Los Angeles Lakers and Indiana Pacers found themselves toward the top of the panic meter rankings as well.
The New York Knicks and Memphis Grizzlies secured the two lowest panic meter spots thanks to furious starts.
That was Nov. 12, this is Dec. 11. A quarter of the season has gone by, so who is panicking now?
*Rankings are relative to last week. If a team has seen its panic meter decrease, it's relaxing. Otherwise, they're panic meter has gone up.
Begin Slideshow

»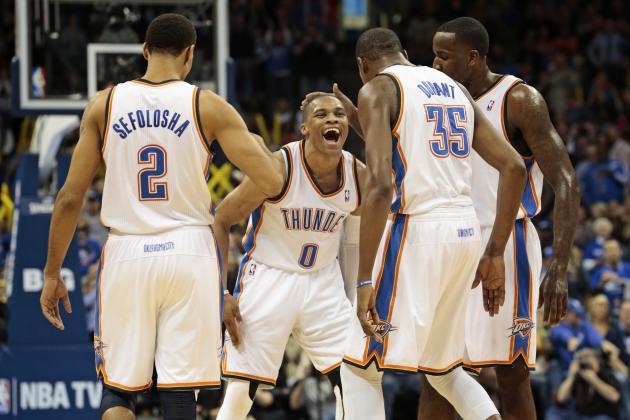 Brett Deering/Getty Images

Current Record: 17-4
Panicking or Relaxing: 10 Spots Relaxed
When we last saw the Oklahoma City Thunder, they were fresh off trading away James Harden and at the No. 20 spot in these rankings. The record was nice, but they were beating up on the dregs of the NBA. It was tough to judge, but the downgrade from Harden to Kevin Martin created some minor panic.
Now in the midst of an eight-game winning streak and with a 17-4 record, panic is the furthest thing from the minds of the Thunder.
Part of the reasoning for their lower ranking in the early season were losses to the San Antonio Spurs and Atlanta Hawks, the two best teams they had played. Since then, they have quality wins over the Los Angeles Lakers and Clippers, Brooklyn Nets and a few other good teams.
Kevin Durant is playing at an MVP level. Russell Westbrook is posting the best assist/turnover ratio of his career. Kevin Martin's incredibly hot shooting has not yet subsided, as he is averaging 15.8 points per game and doing a great job making up for Harden's scoring.
All in all, there is a lot to feel good about in Oklahoma City.
Steve Mitchell-USA TODAY Sports

Current Record: 18-4
Panicking or Relaxing: One Spot Relaxed
And the team with the best record in the NBA is...the San Antonio Spurs.
It has become impossible to be surprised at how good the Spurs are year in and year out. The consistency in San Antonio is other-worldly. They were 6-1 and held the No. 28 slot in the last rankings, and not much has changed.
The Spurs own quality wins over the Memphis Grizzlies and Boston Celtics, while pulverizing the lower-tier teams in the league. Their plus-8.6 point differential per game is second-best in the NBA.
This is a team that nearly toppled the Miami Heat without their six best players. With Stephen Jackson and Kawhi Leonard out injured, Gregg Popovich rested Tim Duncan, Manu Ginobili, Tony Parker and Danny Green.
There is no reason to panic in San Antonio, simply because they have by far the best coach in the league in Popovich. That game in Miami, along with the consistent winning, has proven that.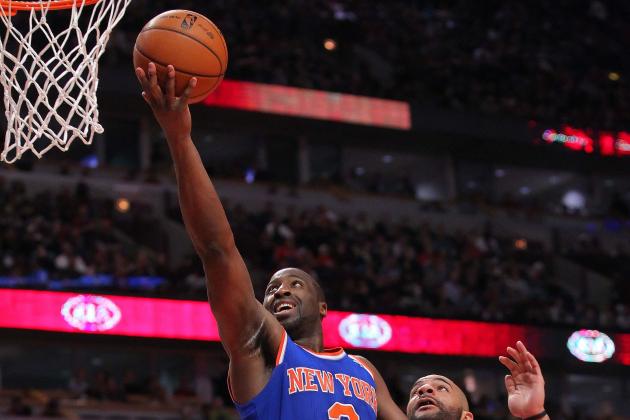 USA TODAY Sports

Current Record: 15-5
Panicking or Relaxing: Two Spots Panicked
With recent quality wins over the Denver Nuggets and Miami Heat, the New York Knicks have little to be panicking about.
On the Early Season Panic Meter, the Knicks held the top spot. While they have been forced out of that spot, they remain the No. 1 seed in the Eastern Conference.
They have won six of their last seven games and are still awaiting the return of talented power forward Amar'e Stoudemire and young shooting guard Iman Shumpert. Stoudemire's return may be coming around the end of December and is an additional reason to feel good about the Knicks moving forward.
They are getting great performances thus far from role players like Jason Kidd and Steve Novak, while newcomer Raymond Felton is having a fantastic season, averaging 16.2 points and 6.8 assists per game. Tyson Chandler is continuing his absurd shooting season with a 71 percent field-goal percentage.
Not to mention Carmelo Anthony, who is averaging 26.8 points and shooting 43 percent from downtown.
The Knicks are playing well and on the verge of getting two important pieces back, so no need to panic in New York.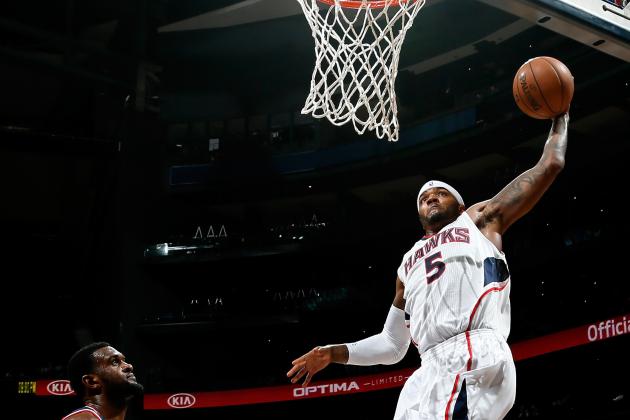 Kevin C. Cox/Getty Images

Current Record: 14-6
Panicking or Relaxing: 13 Spots Relaxed
After winning nine of their last 11 games, the Atlanta Hawks have to be feeling very confident.
A month ago, the Hawks were 3-3 and struggling to find an identity post-Joe Johnson. Now they are the No. 3 seed in the Eastern Conference. Compared to where many thought they would be, this is quite the turnaround. With the loss of Johnson, the consensus was that Atlanta would be fighting for the No. 7 or 8 seeds.
Quality wins over the Memphis Grizzlies and Los Angeles Clippers have proven a lot. The Hawks appear to be for real and are developing a very confident and powerful identity.
After a slow start, Josh Smith is working his way back into the elite forward he has been before. Al Horford has returned from an injury-plagued 2011-12 to average a double-double with 16.6 points and 10.2 rebounds per game.
Atlanta is also getting great play from its point guard, Jeff Teague, who is setting career highs in scoring (13.5 points) and assists (6.6) per game. There has also been solid scoring options in Kyle Korver (10.8 points) and Lou Williams (14 points).
For now, the panic meter is low in Atlanta and should remain there as long as the Hawks compete with the top competition in the Eastern Conference.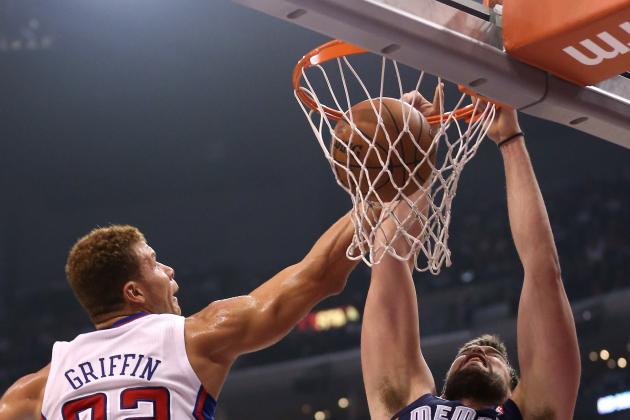 Stephen Dunn/Getty Images

Current Record: 14-4
Panicking or Relaxing: Three Spots Panicked
The Memphis Grizzlies have lost two of their last four games. Those losses came against the Atlanta Hawks and San Antonio Spurs, both quality teams and understandable losses.
Still, that very recent stretch is cause for some concern. Not to say there is much reason for panic in Memphis, just something to keep an eye on.
Overall, the first quarter of the season has been very good to the Grizzlies. Their 14-4 record has them in the No. 3 spot in the Western Conference. Despite their recent failures against top competition, the Grizzlies have defeated the Los Angeles Lakers, New York Knicks and Miami Heat since the last check of the panic meter.
This is still a team fully capable of competing with the league's elite, and they have proven that over the first quarter of the 2012-13 season. They have as good a starting five as you'll find in the NBA, and with Zach Randolph and Marc Gasol playing some of the best basketball of their careers, they may have the best front line in the league.
Take what you will from the 2-2 record in their last four games, there still isn't much panic in Memphis.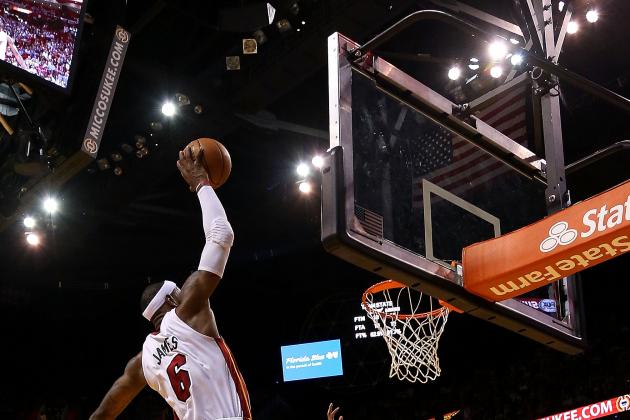 Mike Ehrmann/Getty Images

Current Record: 14-5
Panicking or Relaxing: Two Spots Panicked
It is going to be tough to get much more panicked than this for the defending NBA champions. At 14-5, this will probably their most panicked time of the 2012-13 season.
Recent losses to the Washington Wizards and New York Knicks disrupted an impressive string of victories. The obvious concern with Miami is its failing defense. Right now the Heat are giving up 100 points per game—7.5 more points than they were giving up in 2011-12.
Their defensive struggles are aided by their difficulties rebounding. Miami currently ranks No. 29 in the league in rebounding, grabbing only 39.2 per game.
Giving up 100 points per game is a definite cause for some minor panic. With a team that is championship-or-bust, a defense this poor is unacceptable.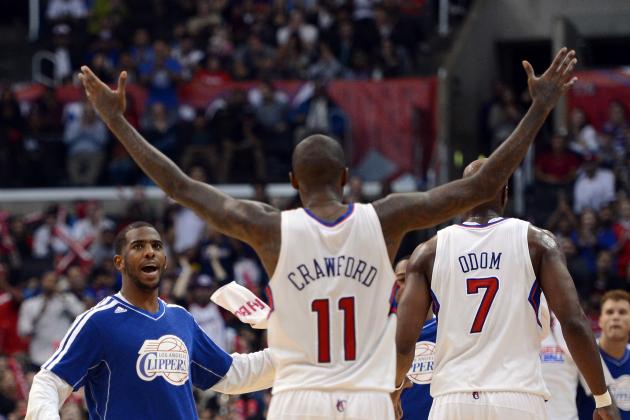 Harry How/Getty Images

Current Record: 14-6
Panicking or Relaxing: Even
The Los Angeles Clippers have recovered nicely from a four-game swoon in late November. The competition on their current six-game winning streak has not been great, but they are proving a lot in taking care of business.
That was the next step in legitimizing themselves as true contenders in the Western Conference. In the last look at the panic meter, the Clippers were putting in poor efforts against these teams and very much playing down to the level of their opposition. As we move along in December, it appears those early issues have been resolved.
The 14-6 Clippers are holding the No. 4 seed in the Western Conference. The concern over Chauncey Billups' most recent injury is tempered because of the excellent season Eric Bledsoe is having. He and Jamal Crawford have done a lot to push the Clippers over the edge into elite territory.
Obviously, they continue to get great play out of their stars, Blake Griffin and Chris Paul, but it is the work of their role players that has lowered the panic meter even further.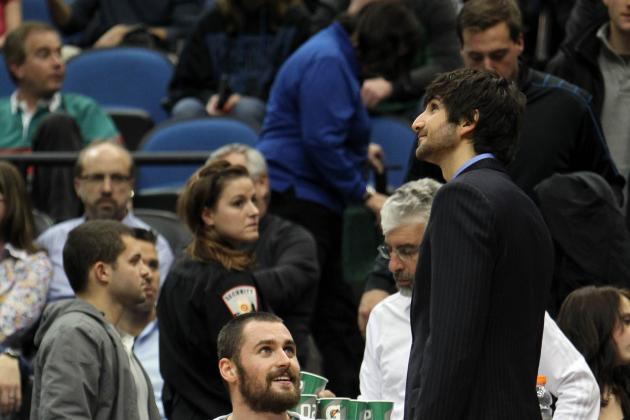 Brace Hemmelgarn-USA TODAY Sports

Current Record: 9-9
Panicking or Relaxing: One Spot Relaxed
At a time when most injured stars are seeing their return dates pushed back, it appears the Minnesota Timberwolves are the exception.
They already got Kevin Love back, and he has been posting 21.2 points and 10.3 rebounds over nine games. Now the return of Ricky Rubio is imminent as well.
The Timberwolves really wanted to hold their ground until these two big-time players returned from injury, and that is what they have done. At 9-9, they haven't proven to be anything special, but they still hold that No. 8 seed in the Western Conference.
Realistically, this is exactly where Minnesota wanted to be at this point in the season. Rubio is returning early enough in the season that he can really have a profound impact on where they wind up in a few months. Returning in January and February severely limits a returning player's overall impact.
With Andrei Kirilenko just returning from a brief injury hiatus as well, this team could be hitting its stride by the end of the month.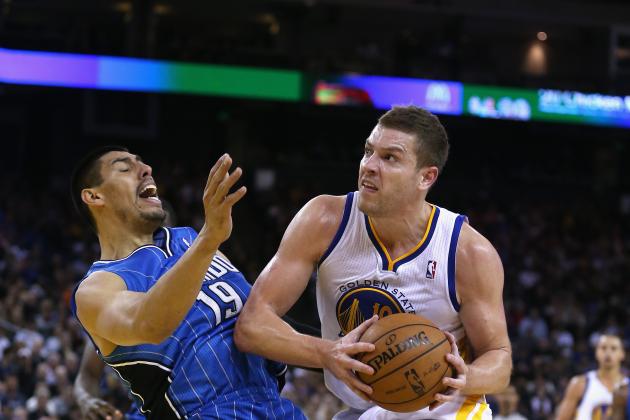 Ezra Shaw/Getty Images

Current Record: 14-7
Panicking or Relaxing: 14 Spots Relaxed
At 14-7, it is easy to ignore the fact that Andrew Bogut has played four games with the Golden State Warriors.
The Warriors have done a brilliant job covering for his absence and find themselves as the No. 5 team in the Western Conference. This isn't a spot many people expected them to be in a quarter of the way through the season, especially if Bogut wasn't healthy.
His uncertainty is the only reason worth panicking right now for Golden State. They are getting career years from Stephen Curry and David Lee. Lee is playing at an elite level, averaging 18.8 points and 11.2 rebounds per game. He has been aided by the excellent play of Carl Landry off the bench.
Together, Lee and Landry are making up for Bogut's unavailability and giving the Warriors fans a lot to be confident about.
When Bogut does return, this is suddenly a team that is a legitimate threat in the playoff race.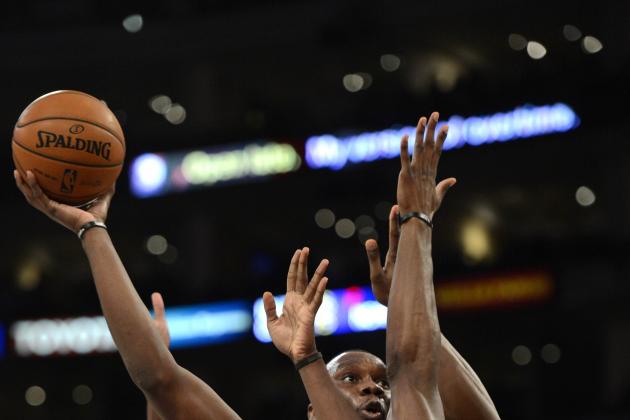 Richard Mackson-USA TODAY Sports

Current Record: 12-10
Panicking or Relaxing: Nine Spots Relaxed
The Utah Jazz are pretty much where everyone thought they would be at this point of the season. That is both a good and bad thing.
A lot of teams at this juncture still do not have an identity or know exactly what they are and are not capable of. The Jazz do not have that problem. They are healthy for the most part and have had all their important players available consistently.
The Jazz are getting an All-Star season from Al Jefferson, who is averaging 17.2 points and 10.7 rebounds per game. Mo Williams has been an upgrade at point guard over Devin Harris last season and is distributing 7.2 assists per game.
The role players in Utah have been good but not great, which is exactly where this team is. There is cause for panic in that the Jazz don't appear to be set to go further than last season. There is also calm for the same reason. Utah is a playoff team, and they are showing that early on as they hold the No. 6 spot in the Western Conference.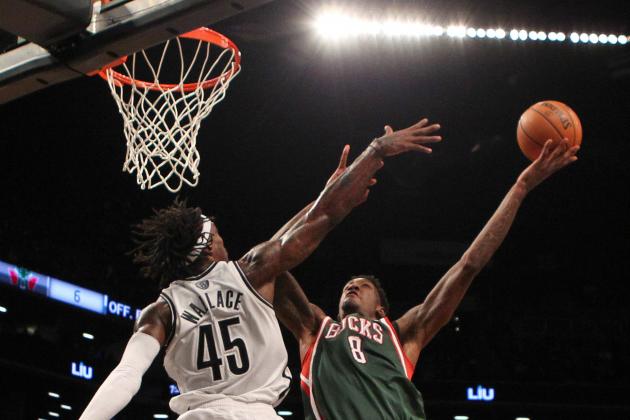 USA TODAY Sports

Current Record: 10-9
Panicking or Relaxing: One Spot Panicked
Prior to the 2012-13 season, the Milwaukee Bucks were expected to challenge for a low playoff seed in the Eastern Conference. A quarter way through the season, and that is just where they are.
Milwaukee's 10-9 record has them in the No. 8 spot in the East and in the mix to leap three or four spots on any given night. For the most part, the Bucks have been healthy and are getting good production from their highly touted backcourt. Monta Ellis has been inconsistent, but when he is on, the Bucks are tough to beat.
Brandon Jennings has been one of the best guards in the conference thus far, averaging 17.2 points and 6.3 assists per game. Also of note is Larry Sanders, who has broken onto the scene as a talented reserve. The super-athletic center is still fine-tuning an NBA skill set, but in the meantime he has posted 7.7 points, 7.6 rebounds and 3.1 blocks per game.
One cause for panic is the play of Ersan Ilyasova. Ilyasova really came on strong last season and made a name for himself as a potential star power forward in the league. However, in 2012-13 he has been a dud. His playing time has been limited due to awful 38 percent field-goal shooting, which in turn has limited his rebounding production.
Ilyasova's play has tarnished his trade value immensely, making it very difficult for the Bucks to make a move that would help them forge a path to the middle of the playoff seeding.
Instead, the Bucks remain on the outskirts of everything, which is both a cause for panic and calm.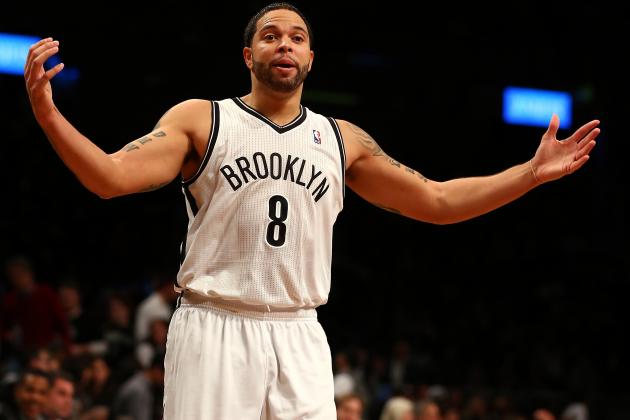 Elsa/Getty Images

Current Record: 11-8
Panicking or Relaxing: Two Spots Relaxed
To penalize the Brooklyn Nets for their current four-game losing streak would be unfair, at least without mentioning their impressive five-game winning streak that was recently snapped.
It appears the Nets are going to be a very streaky team in 2012-13. Their most recent losses are all reasonable, as they have come against playoff teams. This team is capable of beating anyone and have proven such with wins over the Los Angeles Clippers, New York Knicks and Boston Celtics (twice).
The Nets have all had good-to-great seasons individually, but it hasn't always translated to wins. Brook Lopez has become one of the best offensive centers in the league, averaging 18.5 points per game. Joe Johnson has scored as expected, and the Nets have gotten serious contributions from role players like Jerry Stackhouse and Andray Blatche.
If anything, the cause for panic in Brooklyn has been lackluster play from All-Star point guard Deron Williams. His stats have been just OK, especially considering 39 percent field-goal shooting and 28 percent shooting from beyond the three-point line.
Williams has to play better if this team has a chance of doing anything meaningful in the postseason. His down year is definitely reason enough for minor panic in the NBA's newest city.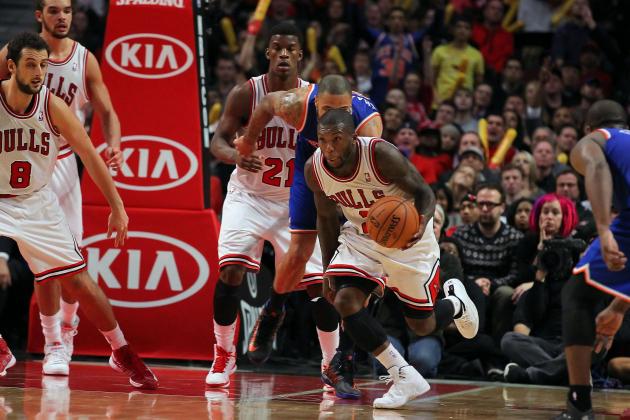 USA TODAY Sports

Current Record: 11-8
Panicking or Relaxing: Four Spots Panicked
A quarter way through the 2012-13 season, it would be nice to at least have a timetable set on Derrick Rose's return to the Chicago Bulls.
However, all we can get is shaky news on hopes for a return to practice. At 11-8, Tom Thibodeau and the rest of the Bulls have done a solid job of remaining in contention through their first 19 games. But at what cost is this to Chicago as a whole?
Luol Deng is still playing 41.2 minutes per game, while Joakim Noah is at 39.8. These two stars are risking a lot by playing such high minutes consistently in an attempt to keep the Bulls competitive until Rose returns.
They are allowing just 91.3 points per game, good for second in the NBA. That type of defensive play is a huge help in keeping the Bulls in the playoff mix. It is also the signature of Thibodeau as one of the league's best coaches.
Having him at the helm is a calming presence for Chicago fans, but the unknown of Derrick Rose still allows for some panic in the Windy City.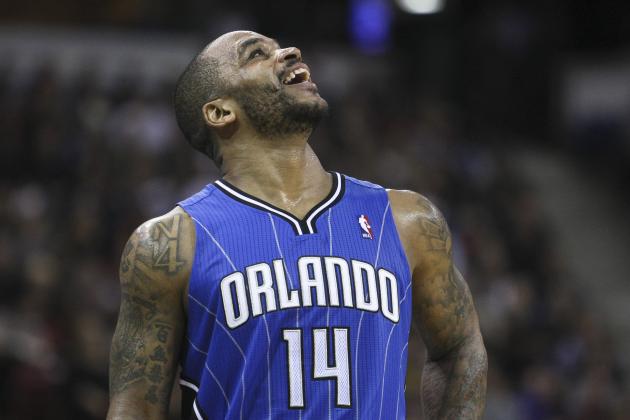 USA TODAY Sports

Current Record: 8-12
Panicking or Relaxing: 10 Spots Relaxed

The Orlando Magic were in a rebuilding year from the outset of 2012-13, yet they are remaining competitive right now.
At 8-12, the Magic haven't turned many heads, but they have played maybe the toughest schedule of anyone in the NBA thus far. Orlando has produced quality wins over the Los Angeles Lakers and Golden State Warriors in December, while occasionally struggling to find scoring.
The Magic know who they are, and that is a good thing. Arron Afflalo and Glen Davis are playing very well and look to be future staples of the Magic in years to come.
Orlando has had the opportunity to give playing time to very young players like Andrew Nicholson, Moe Harkless and Nikola Vucevic. These young players are taking advantage of the situation in Orlando and growing with real experiences. They are also helping to keep this team competitive.
In an Eastern Conference where most playoff seeds are currently separated by just a game or two, the Magic have the potential to sneak into the conversation of the seventh or eighth seed.
If that happens, there will be little panic as this team has rebuilt on the fly.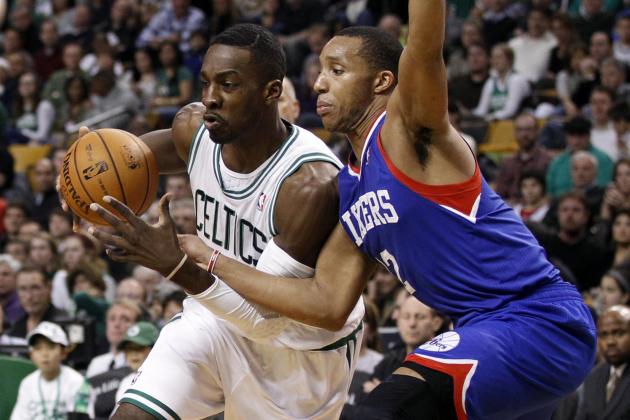 USA TODAY Sports

Current Record: 11-8
Panicking or Relaxing: Three Spots Relaxed
The Boston Celtics have moved back three spots in the panic meter rankings, but not really through any work of their own.
No one feels any more confident in this team than they did in early November, as all they have done is trade wins and losses throughout the first quarter of the 2012-13 season.
Boston still cannot rebound the basketball, which is putting more wear and tear on its defense. The Celtics rank dead-last in the NBA in rebounding, averaging just 38.3 per game. That has played a big hand in them giving up 97.4 points per game, against the 91.8 they gave up in 2011-12.
Their inability to rebound and get consistent stops right now is cause for minor panic. As is the fact that they have lost their stranglehold on the Atlantic Division, not to mention a top-four seed in the postseason.
The things lessening the panic meter in Boston are the continued elite play of Rajon Rondo and the very good play of Kevin Garnett and Paul Pierce. Also, the return of Avery Bradley appears imminent, and Jeff Green has finally strung some good games together in a row.
Three games over .500 is obviously not where the Celtics were thought to be before the season, and anytime expectations aren't being met, panic starts to creep in.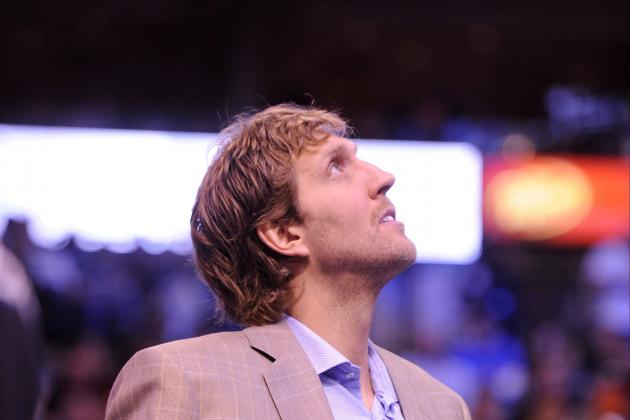 Jerome Miron-USA TODAY Sports

Current Record: 11-10
Panicking or Relaxing: One Spot Panicked
At 11-10, the Dallas Mavericks have done a solid job at staying in contention without Dirk Nowitzki. However, before the season, they expected their star player to be returning any day now.
Instead, it looks like Nowitzki will be out for considerably more time. With that added absence comes a degree of panic in the Mavericks. The concern has to be there, as this team, as it stands, can't hold up much longer without Nowitzki.
As it is right now, the Mavericks have done very well with a very new roster.
Their brand new starting backcourt has played well with one another. O.J. Mayo is back to his old self from his first couple seasons in the league and scoring at an excellent rate. Darren Collison has also done his part to run an offense that is scoring 99.2 points per game.
Chris Kaman has also proven to be a valuable addition to the team, posting 14 points and seven rebounds per game in Nowitzki's absence.
The Mavericks have done well collecting wins against teams they should beat, but it is worrisome that their last signature victory came over the New York Knicks back on Nov. 21.
The added time without Nowitzki is not good for the Mavericks' panic meter, and it continues to tick upward with every missed game.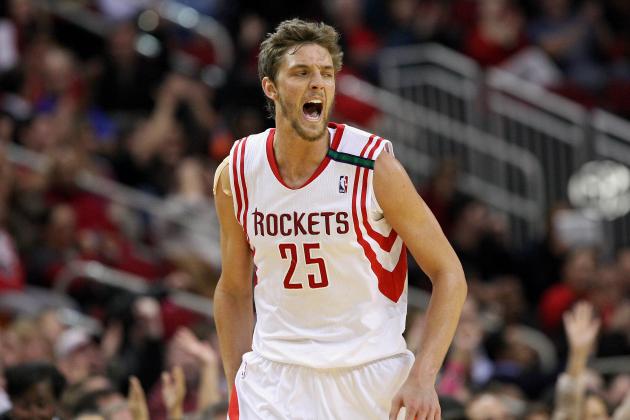 USA TODAY Sports

Current Record: 9-11
Panicking or Relaxing: 11 Spots Panicked
The Houston Rockets are chock-full of impressive individual stories, but that hasn't translated into wins.
There is the obvious storyline surrounding Jeremy Lin in his first full season.
James Harden has his own intriguing tale, as he was dealt from being a third option for the Oklahoma City Thunder, to Houston where he is taking a leadership role.
Omer Asik is receiving big minutes and producing with them, and Chandler Parsons may be the best second-round pick we've seen in some time.
The expectations were not there in the preseason for this team, which led many to be pleasantly surprised with how it played early on. However, after a quarter of the season, expectations have been fabricated, and a 9-11 record is slightly below where we want to see the Rockets.
There has to be legitimate panic surrounding the team's defense. How can a team that ranks No. 3 in the NBA in scoring, No. 6 in rebounding and No. 8 in assists be 9-11? Well, when you give up 105.4 points per game, that is what happens.
Obviously a .500 season in year one of this new-look roster would be entirely acceptable. However, panic can arise from thinking toward the future. This is not a team built to defend, and they won't ever be able to win much until that is corrected.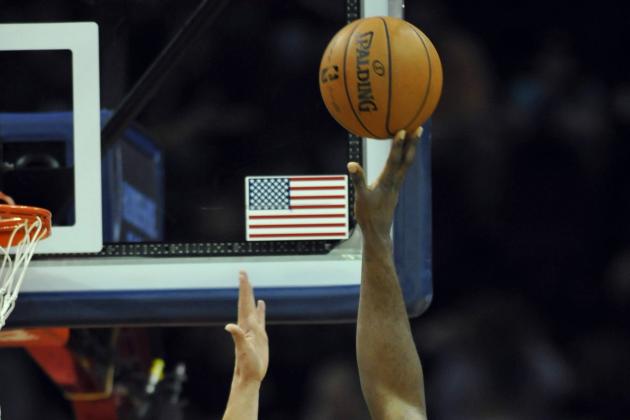 USA TODAY Sports

Current Record: 7-16
Panicking or Relaxing: 12 Spots Relaxed
After an 0-8 start, the Detroit Pistons have actually been playing decent, competitive basketball. They are 7-8 since that putrid start and have definitely calmed some early-season panic.
It is understood in Detroit that the Pistons aren't going anywhere in 2012-13, but the fans want to see the development of this young talent. That is exactly what they have been getting now that the Pistons are competing every night.
The Pistons have to like what they are seeing from Andre Drummond, who is averaging eight points and seven rebounds in December, while shooting 65 percent from the field. They are also intrigued by the play of Kyle Singler, who has had some very good, albeit inconsistent, games.
Brandon Knight and Greg Monroe are also developing into stars at a very young age.
With low expectations, panic is tough to create. Now that the Pistons are actually showing some promise, Detroit can relax a little more.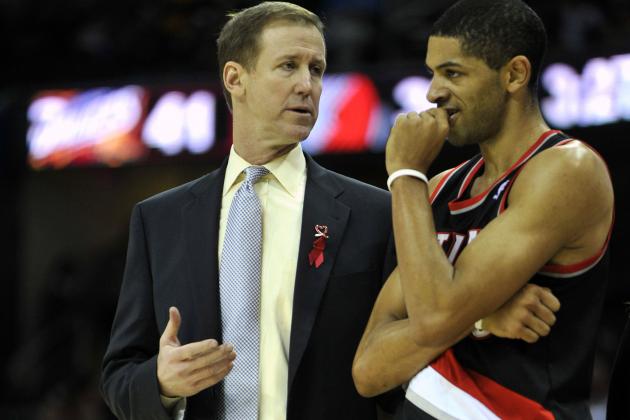 David Richard-USA TODAY Sports

Current Record: 9-12
Panicking or Relaxing: Six Spots Relaxed
A 2-4 start to the 2012-13 season landed the Portland Trail Blazers the No. 6 spot in the early-season panic meter rankings. Since then, the team has played pretty close to .500 basketball.
After a quarter of the season, it may still be too early to judge the young Trail Blazers. Panic must be settled to a relative minimum upon seeing how great both Nicolas Batum and Damian Lillard are playing. Both are key members of Portland's future plans, which should allow some calm in the Pacific Northwest.
Portland is 3-2 in December and has an opportunity to force itself back into the playoff picture. Right now it is just 1.5 games out of the eighth spot in the Western Conference.
The future is bright in Portland, especially if it can re-sign J.J. Hickson in the offseason. Hickson is proving himself right now, averaging a double-double on the season with 11.4 points and 10 rebounds.
Portland's entire starting five is under the age of 27, so the experience it gains this season can only help it in the near future.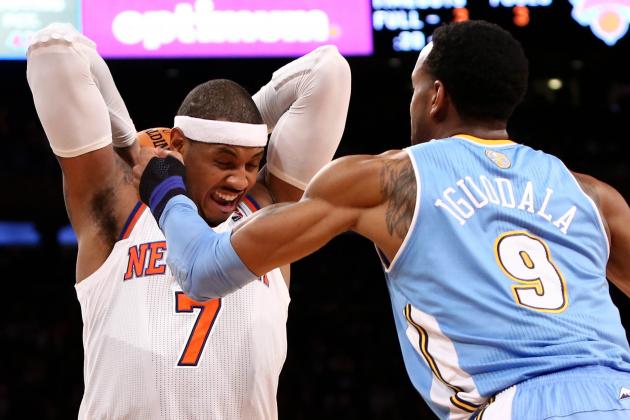 Debby Wong-USA TODAY Sports

Current Record: 10-11
Panicking or Relaxing: 15 Spots Panicked
A massive spike in the panic meter for the Denver Nuggets, as this team is just 10-11 and on the outside of the verge of losing a playoff spot through 21 games.
The panic arises from a continuation of their biggest problem in 2011-12: The Nuggets cannot defend. Bringing in Andre Iguodala this past offseason should have done something to aid this team's defensive situation. However, Iguodala has not been the cure, as Denver is still giving up 101 points per game, placing it at No. 26 in the NBA.
After an eye-opening postseason appearance last year, the Nuggets were expected to take a leap this season. They have yet to show even a little bit of that leap through a quarter of the season.
Denver has lost five of its last seven and has just one signature win on its resume (Nov. 19 over Memphis).
A record of 10-11 is by no means a death sentence on the season for Denver, but everyone had hoped to see it proving more by now.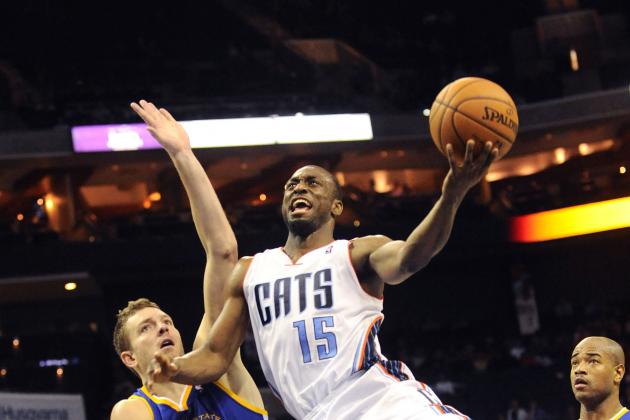 USA TODAY Sports

Current Record: 7-13
Panicking or Relaxing: Nine Spots Panicked
A perfect example of fluctuating expectations, the Charlotte Bobcats' panic meter is again on the rise.
A good start to the 2012-13 season calmed a lot of nerves following a horrendous 2011-12. However, after a 7-5 start, Charlotte has dropped eight in a row and is suddenly looking a lot like the Bobcats from a year ago.
Still, there is the play of Kemba Walker to hang their hats on, as the panic meter on that particular player is at an all-time low. Walker is becoming a leader in Charlotte and posting 17.7 points and 6.1 assists per game.
He and Michael Kidd-Gilchrist are still providing enough positive feelings in Charlotte to keep this team afloat and the panic tempered. The second-overall pick in the 2012 NBA draft is scoring 11 points and grabbing 6.3 rebounds per game right now.
Losing streaks like the one it's currently enduring are going to happen to a team like this, but if it can break it soon and continue moving forward, panic won't rise uncontrollably.
USA TODAY Sports

Current Record: 10-11
Panicking or Relaxing: Even
While waiting on Danny Granger's return, the Indiana Pacers have fought to remain relevant in the Eastern Conference. They are on the outskirts of where they want to be right now.
The Pacers' 10-11 record is good for the No. 9 spot, just a game behind Milwaukee. They are coming off two straight losses, but also own quality victories over the Chicago Bulls and Los Angeles Lakers recently.
The biggest cause for concern outside Granger's extended absence is the play of Roy Hibbert. One of last season's breakout stars and the owner of a fat new contract, Hibbert has downright disappeared at times. He is averaging just 9.8 points and 8.2 rebounds per game, while shooting just 38 percent from the floor.
What has kept the Pacers relatively panic-free is the play of veteran power forward David West and youngster Paul George. Together both players have upped their scoring in an effort to hide Granger's missing production.
As a team, the Pacers are shooting just 42 percent and struggling to score. Their 90.8 points per game ranks them No. 30 in the NBA. That is where Granger is missed and continues to be missed most.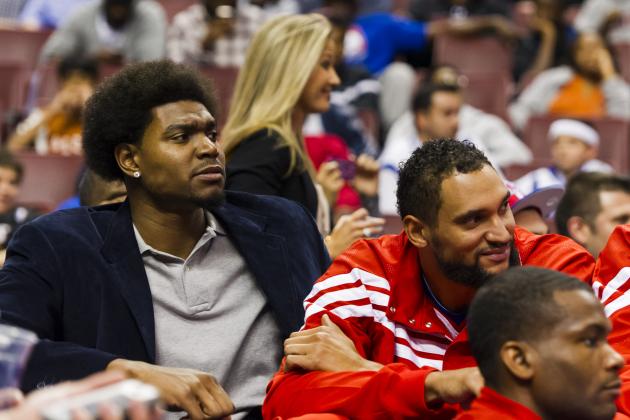 Howard Smith-USA TODAY Sports

Current Record: 12-9
Panicking or Relaxing: 10 Spots Panicked
The Philadelphia 76ers continue to impress, winning a lot of games with the active roster they have. However, expectations for the 76ers extend beyond regular-season wins.
That is what happens when you get involved in a blockbuster deal that lands you one of the league's premier big men. Then, when that big man gets hurt and seems to continually do everything but play basketball, you have panic.
Andrew Bynum's inability to get on the court thus far has landed the 76ers in the top 10 of the panic meter rankings. It appears he may still be out for another month, as well.
What is available to calm the nerves of the 76ers is the stellar play from point guard Jrue Holiday, who has made himself into one of the best floor generals in the conference.
The 12-9 record can be slightly deceiving, as the 76ers have played a relatively light first quarter of games. Their signature wins are limited to maybe the two against the Boston Celtics and one against the Dallas Mavericks.
Until the 76ers see what Bynum can do on this team, panic has to stay fairly high, as this team won't win much in the postseason without him.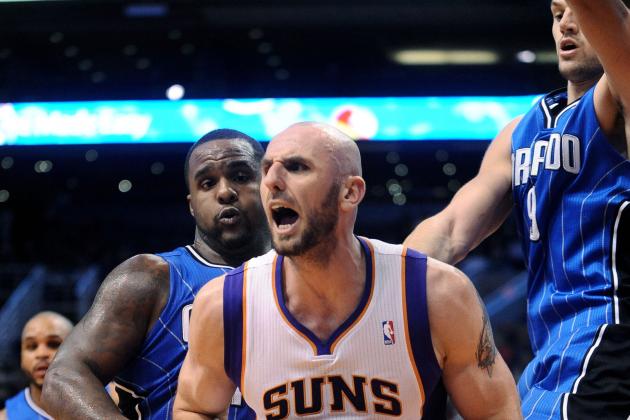 Jennifer Stewart-USA TODAY Sports

Current Record: 7-15
Panicking or Relaxing: Two Spots Panicked
It is probably time to start panicking when your franchise appears to be without direction.
Who are the Phoenix Suns and where are they going in the coming years? Most teams at this stage of the season have an identity, even if that identity is a rebuilding year. The Suns appear stuck in the grey area between a quick-fix for Steve Nash's absence and a definitive rebuilding period.
Their seven-game losing streak is indicative of this struggle. New addition Goran Dragic has played well and appears to be a solid option as Phoenix's point guard of the future. On the other hand, the Suns drafted Kendall Marshall a few months ago in the first round of the 2012 NBA draft. Phoenix spent a lottery pick on a point guard they now have in the D-League, while they are paying Dragic $30 million over the next four years.
Are Luis Scola and Marcin Gortat long for this team? It wouldn't appear so, as Scola is 32 years old and Gortat may be their most appealing trade chip. The Michael Beasley experiment has been a total failure so far, and he may soon play himself out of the league.
A 7-15 record is understandable when fans can see a light at the end of the tunnel. However, panic is setting in in Phoenix, where that light isn't very bright.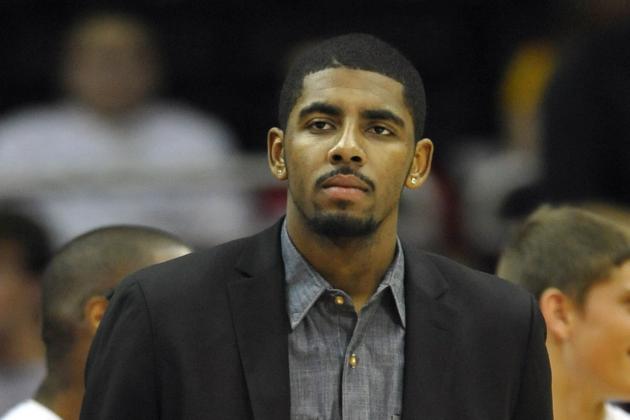 USA TODAY Sports

Current Record: 4-17
Panicking or Relaxing: One Spot Relaxed
Going 2-9 without Kyrie Irving in the lineup really killed a lot of the early-season buzz in Cleveland. Now, it is set to get its star point guard back and hopefully put an end to its five-game losing streak.
Those 11 games without Irving may have helped the Cavaliers, as their role players gained valuable experience and should parlay that into better play with an All-Star-caliber player running the offense. Irving was averaging 22.9 points and 5.6 assists per game at the time of his injury.
Dion Waiters should also be returning from a minor injury that has held him out of the last four games. Waiters, the Cavaliers' top pick in the 2012 draft, was starting to play with some real consistency late in November.
The 4-17 record does not look good, especially for a team that had higher hopes this season—but getting its starting backcourt back will help. There is also the always exciting Anderson Varejao, who is having himself a career year.
At last check, Cleveland was in the No. 5 spot in the panic meter rankings. It can actually slightly relax now, considering who is returning from injury and the outlook is still bright with talented young players.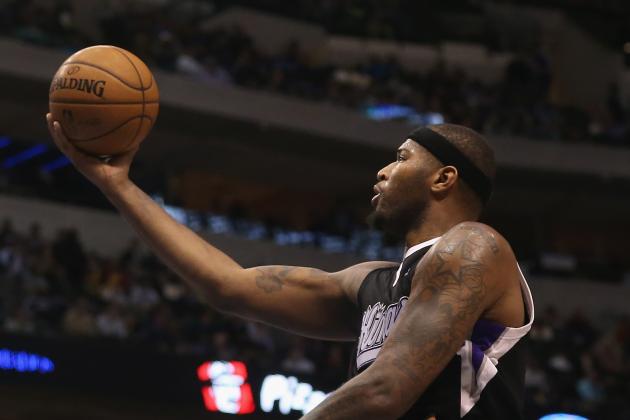 Ronald Martinez/Getty Images

Current Record: 7-13
Panicking or Relaxing: Two Spots Relaxed
At 7-13, the Sacramento Kings are not where they wanted to be. They also aren't very far off.
The Kings had a lot of question marks entering the 2012-13 season, and while they haven't all been answered, the team is 3-2 in December and fully capable of stringing together some wins.
That being said, there is panic to be found in Sacramento. Thomas Robinson, who was taken with the No. 5 overall pick this summer, has not showed a lot of promise. A quarter-way through the 2012-13 season, and he is averaging just 4.4 points and 3.8 rebounds per game in 15.6 minutes.
Robinson and DeMarcus Cousins have both suffered suspensions for immature decisions they made. It was hoped that Cousins would start to mature this season and become a true leader for the Kings, but it doesn't appear that is in the cards for the star big man.
Tyreke Evans is still not playing at the level he did as a rookie and sophomore, when he was one of the most promising young players in the league. His 3.7 assists per game somehow lead the team.
The Kings just don't appear to be well put together right now. They have the talent to win a decent number of games this season, but if things continue in this direction, panic will set in hard and fast.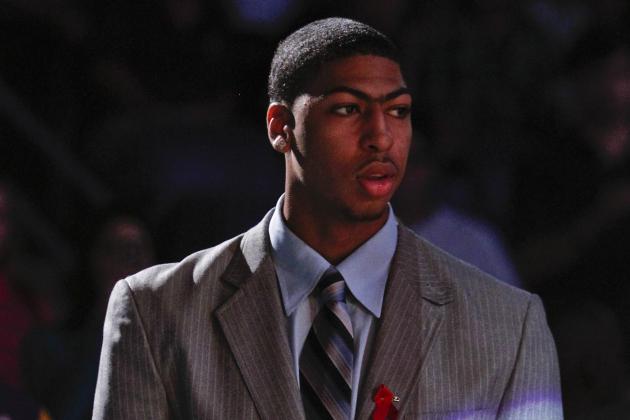 Derick E. Hingle-USA TODAY Sports

Current Record: 5-14
Panicking or Relaxing: 11 Spots Panicked
While he does look quite dapper in that suit, that is not the look New Orleans had hoped for with the No. 1 overall pick in June's draft.
Anthony Davis has played in only six of a possible 19 games in 2012-13, rendering the first quarter-season of his NBA career virtually useless. He is set to return soon from his most recent ankle injury, which has kept him out of 11 straight games.
The play of Ryan Anderson (18.4 points and 7.5 rebounds) and Greivis Vasquez (12.4 points and 8.6 assists) has been a blessing for the Hornets, as both players have worked hard to keep New Orleans relevant in the face of injuries to both Davis and Eric Gordon.
Yes, Eric Gordon has played exactly nine games for the Hornets since being traded to the team two seasons ago. This is also the same Eric Gordon who signed a fat four-year, $58 million contract this summer and is still without a timetable for his return from a sore right knee.
That has to drive New Orleans insane, looking at how much he is being paid versus how much it has actually seen him play.
A lot of things are pointing toward a panic in New Orleans. The Eric Gordon and Anthony Davis injuries are at the forefront, but combining that with the wildly inconsistent play of fellow lottery pick Austin Rivers, and panic can't get much higher.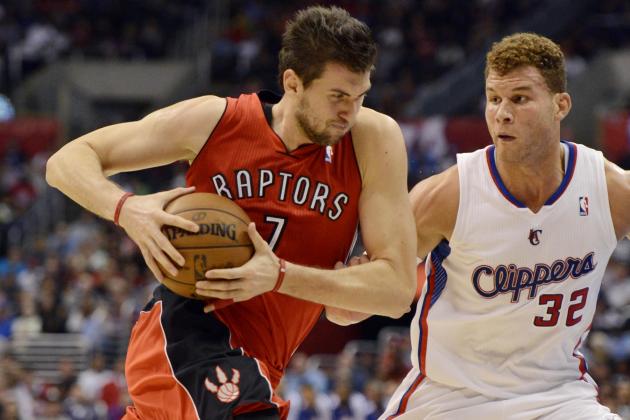 Richard Mackson-USA TODAY Sports

Current Record: 4-18
Panicking or Relaxing: One Spot Panicked
The Toronto Raptors are definitely not what they were advertised as before the season. A quarter of the NBA year has gone by, and Toronto is not close to challenging for one of the bottom seeds in the Eastern Conference. Instead, they appear destined for a top lottery pick next June.
To date, the Raptors have lost more games than anyone in 2012-13. Every passing day Andrea Bargnani looks less and less like a player who should be putting up 15-plus shots every night. He is shooting under 40 percent on the season and really hampering the Raptors' efficiency.
Toronto has bright spots in DeMar DeRozan and Kyle Lowry, though Lowry missed some key time with an injury. Both players are playing the best basketball of their careers.
Unfortunately, additional injuries to role players like Landry Fields and Linus Kleiza have disabled the Raptors from doing a lot of the things they had hoped.
Play from rookies has been spotty at best. Jonas Valanciunas is a valuable piece, but he is having the typical growing pains of a European rookie. Terrence Ross, their first pick in the 2012 draft, has been nonexistent, seeing just 16 minutes per game and not doing a whole lot with that time (38 percent shooting).
Expectations were fairly high for the Raptors at the outset of 2012-13—maybe those were set too high for this current mess of a team.
Kevin C. Cox/Getty Images

Current Record: 2-15
Panicking or Relaxing: Even
It appears John Wall's projected return date has blown by, and the point guard is still a ways away from rejoining the team.
That is creating panic where the Washington Wizards already had some. At 2-15, this is already feeling like another lost season in a long line of failures for the Wizards. Things like Andray Blatche thriving in Brooklyn are only adding to the pain and panic.
Bradley Beal, the Wizards' prized No. 3 overall pick in the 2012 draft, has struggled to get his shot going consistently. He was supposed to team up with Wall to create a fearsome young backcourt. However, without the star point guard, Beal is shooting a miserable 35 percent from the field. Washington is being forced to waste valuable time in Beal's growth as a player because of Wall's injury.
Bad habits can develop fast in rookies, and Beal is a prime candidate to lose it before he ever had it at the NBA level.
The panic over a 2-15 start is understandable. After a poor 2011-12, the Wizards should be improving. However, panic is having a domino effect in Washington. The absence of their best player, Wall, is in turn hurting the development of other up-and-coming players, like Beal and Kevin Seraphin.
Until the dominoes stop falling, there will be an incredibly high level of panic in our nation's capital.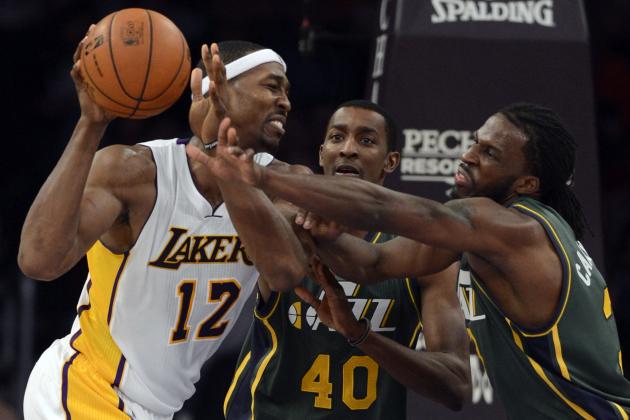 Richard Mackson-USA TODAY Sports

Current Record: 9-12
Panicking or Relaxing: 10 Spots Panicked
The No. 1 spot in the quarter-season panic meter rankings is reserved for the one team that dumped its head coach after five games and still hasn't fixed the problems.
After a 1-5 start to the season, the Los Angeles Lakers chose to fire head coach Mike Brown. New coach Mike D'Antoni is just 6-8 at the helm so far. Firing Brown was definitely a panicked move, but it made sense at the time to get it out of the way early and let this team grow as a stand-alone unit. That is what pushed the Lakers out to the No. 11 spot in the last panic meter rankings.
However, not a whole lot has really changed, and the Lakers are now 9-12, having lost two straight games and four of their last five.
A quarter of the season has gone by, and the Lakers look nothing like the NBA title contenders they were supposed to be before the season. Right now they sit 1.5 games out of the No. 8 seed in the Western Conference.
New addition Steve Nash has played just two games with the team, and Los Angeles is reduced to hoping that he could "possibly return" on the Lakers' upcoming road trip.
The Lakers are 1-9 when Kobe Bryant scores 30 or more points, a head-scratching statistic that offers more questions than answers. This team is panicking so much that it is putting one of the NBA's best power forwards, Pau Gasol, through a myriad of relatively awful trade rumors.
There isn't a whole lot going right in Los Angeles right now, well, outside of the Clippers.
For the Lakers, this is prime time to panic.