Oregon Football: Why Fiesta Bowl Is Kick-Start for 2013 BCS Title Run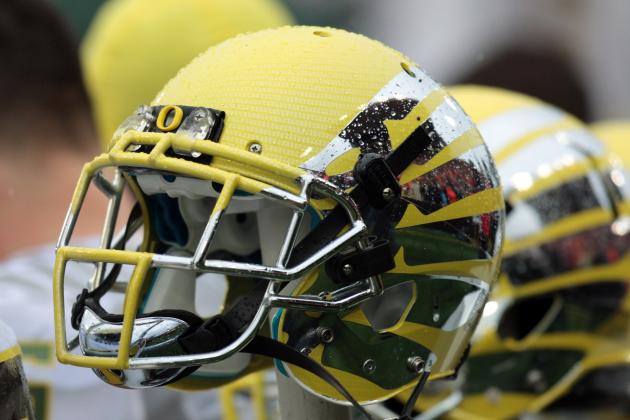 Scott Olmos-USA TODAY Sports

Does anyone else remember the days when Duck fans were pleased—if not ecstatic—for a berth in the Holiday Bowl?
Most likely not considering that those days are long gone.
Since we've rolled into the decade of the 2010s, Oregon fans expect nothing less than the Ducks playing in a BCS bowl, heck even a run at the national championship!
The 2013 Fiesta Bowl will end up being so much more to Oregon than its fourth straight BCS bowl; it'll be the Ducks' start to a title run in 2013.
Begin Slideshow

»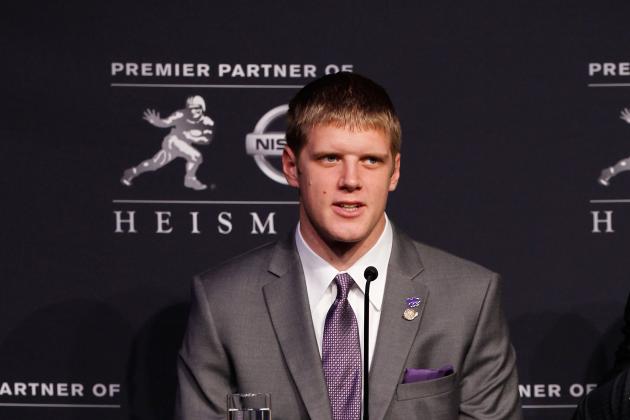 Mike Stobe/Getty Images

All due respect to Matt Barkley, but this is going to Oregon's first test against an elite quarterback this season.
Dual-threat quarterbacks such as Terrelle Pryor, Cam Newton and Russell Wilson have all done very well against Oregon in the Ducks' past three BCS bowls. Oregon will have to prove that it can make Klein look like a backup instead of a Heisman finalist.
Just as Terrelle Pryor's Rose Bowl performance against Oregon in 2010 kick-started a load of media hype for the Buckeyes, if the Ducks can hamper Klein, then they will get a load of media hype heading into next season.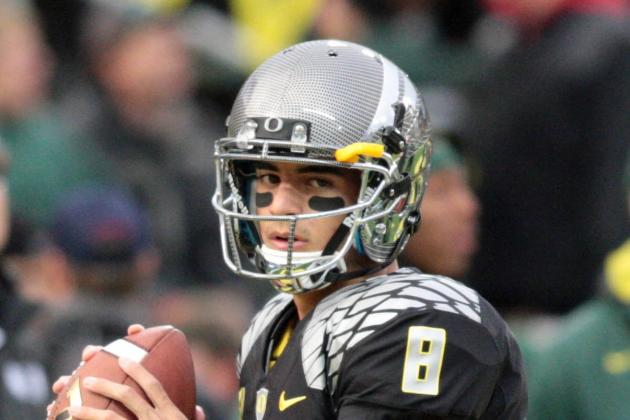 Scott Olmos-USA TODAY Sports

Mariota has performed well all season in big games, but the Fiesta Bowl will be his biggest stage yet to showcase his skills.
If Mariota has the type of game that he did against Arizona State or USC, then he will gain the added experience that he will need an order to lead the Ducks on a successful title run in 2013.
As I said in the previous slide about Terrelle Pryor, an MVP-like performance from Mariota in the Fiesta Bowl will give Oregon a truck's worth of hype and momentum heading into next season.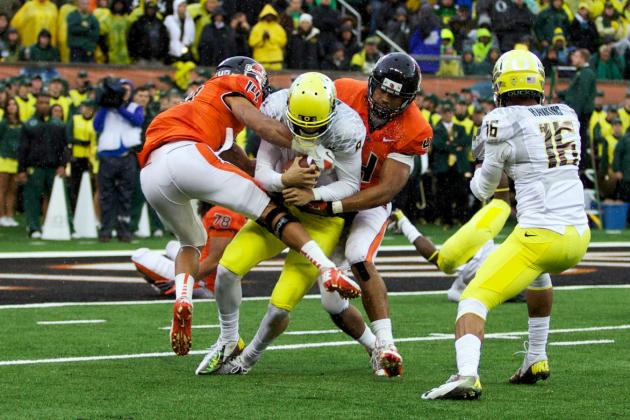 Scott Olmos-USA TODAY Sports

Oregon has virtually blown out every team it has played this season, and the Ducks have done it early on.
With the Ducks usually being up by three scores in the third quarter, most of the starters get pulled in favor of getting the backups experience and avoiding injury.
That will not be the case against Kansas State.
With the USC and LSU losses last year, and the Stanford loss this year, there will always be those questioning whether Oregon can close games well.
Oregon will prove that it can close a tight battle in the Fiesta Bowl, and it will help the Ducks kick-start a 2013 title run.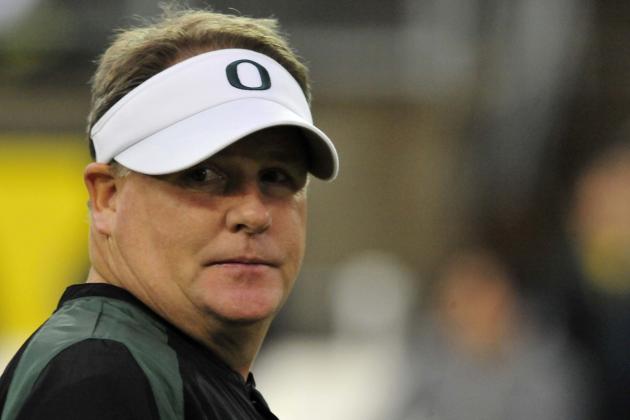 Steve Dykes/Getty Images

Oregon has not always gotten the chance to play elite teams across the nation for a multitude of reasons.
With its matchup against Kansas State, however, the Ducks have a chance to prove to the nation—and themselves—that they can contend with the nation's best teams.
Oregon is 1-2 in bowl games since Chip Kelly has taken over as the head coach, and Oregon has improved each year.
That won't stop after the Fiesta Bowl.