5 Things Terry Collins Should Do to Save His Job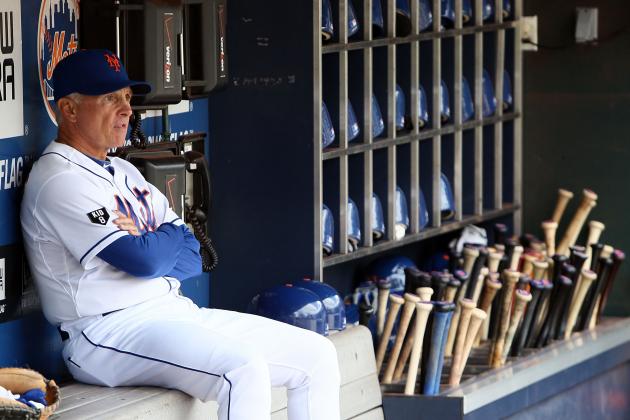 Alex Trautwig/Getty Images

Terry Collins' New York Mets have exhibited a downward trend in the win department over the 63-year-old manager's first two seasons with the club. While that is not entirely his fault, the skipper is often the scapegoat when things turn ugly, so Collins has something to prove to the front office this upcoming season.
Collins' job is safe heading into the season (via CBS Sports' Jon Heyman), meaning that he should be able to make it through all 162 games barring unforeseen and terribly embarrassing circumstances. But Sandy Alderson can't be satisfied with what he's seen from his team since Collins was hired.
Mets fans didn't hope for much from the 2012 season, but the 2013 campaign will be met with considerably more lofty expectations from some slightly more irritable New Yorkers.
The fiery manager's seat isn't warming up yet, but it will be if headway isn't made in the months following opening day 2012. He has his work cut out for him, but here is what Collins has to do to ensure that he'll be in the Citi Field dugout for the entire season.
Begin Slideshow

»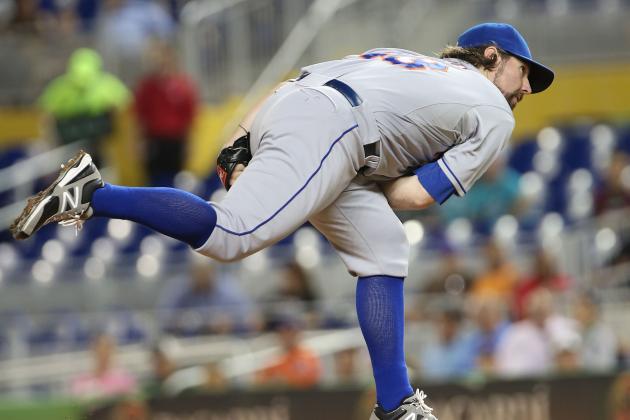 Marc Serota/Getty Images

There aren't many offseason personnel moves that Collins can advocate to be made this offseason, as the New York Mets' financial situation isn't pretty, but trading R.A. Dickey would help Collins' case in 2013.
Without Dickey, the Mets wouldn't have an established, and also healthy, ace on the roster. A rotation that includes Jonathan Niese, Matt Harvey, Dillion Gee and (possibly, if healthy) Johan Santana isn't too bad, but the departure of a Cy Young winner would be crippling for a young team.
That's an extremely cynical and selfish way to look at it from Collins' point of view, but the chances of him returning in 2014 even after a subpar season in 2013 would skyrocket if Dickey were traded for a wealth of prospects.
The free-agent market has been turned on its head over the last week, so there's no concrete information as to whether Dickey will don a new uniform next season.
We'll have to wait and see what happens, but a slew of prospects heading to Citi Field would be just as good for Collins' job security as it would be for the franchise's future.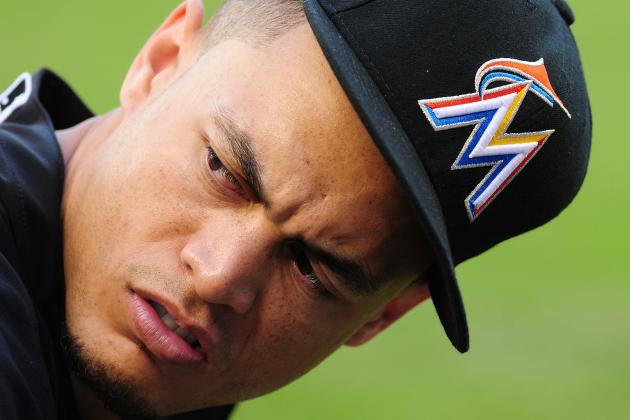 Jason Arnold/Getty Images

Nothing else in baseball upsets executives, players and a fanbase more than finishing in last.
If not for the Miami Marlins' follies and fire sale, Terry Collins might have seen his club finish in the cellar of the National League East. Instead, New York Mets fans were lucky enough to see the team finish in fourth place after the Philadelphia Phillies went on a second-half tear.
The Marlins have a significant chance at finishing short of their 2012 mark of 69 wins following general manager Jeffrey Loria's unprecedented salary dump this offseason. If the Mets can't eek out what has recently become one of Major League Baseball's bottom feeders, Collins won't have much of a case for retention.
It's clear that the Mets aren't ready to make waves in the National League until at least 2015, meaning that Collins isn't going to get run out of town for leading the Mets to between 75 and 80 wins.
However, if a fifth-place finish is what becomes of 2013, Collins' tenure will be hanging on by a thread.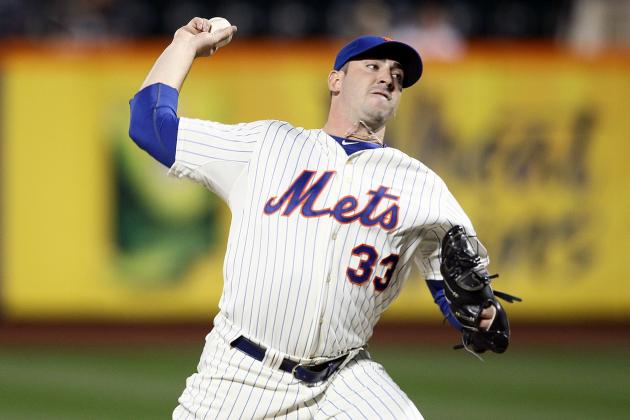 Alex Trautwig/Getty Images

Molding the young players and creating a culture of winning with this New York Mets team isn't going to be easy, but Terry Collins has to get his players on board with his philosophy—whatever that may be.
If there isn't much variation this offseason, the entirety of the Mets lineup will is likely to be under 30 years old, with most players within the 23 to 27 range. The issue with having a roster laden with younger players is that for all the youthful exuberance the team may have, the harder Collins' job is going to be given the inexperience.
Collins will need to find a way to maximize the potential of Matt Harvey, Ruben Tejada, Lucas Duda, Kirk Nieuwenhuis and the multitude of other players who are closer to the beginning of their respective careers than the end.
The number of younger players on the roster has a chance to become a blessing for the Mets, but only if the manager has the capabilities to instill success from the outset.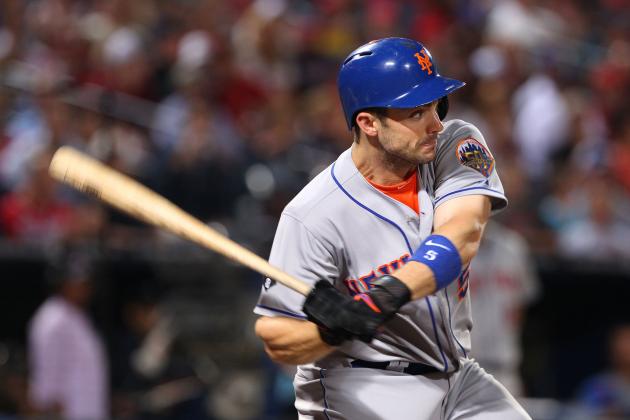 Mike Zarrilli/Getty Images

The New York Mets just signed fan favorite David Wright to a massive extension that made him a Met for life.
In doing so, they set a few things in stone: The first is that Wright will undoubtedly go down as the best hitter to ever play for the organization. Another is that the front office took another crucial step in winning back the fans' faith. And the third is that Terry Collins now has himself a captain who won't be going anywhere (ever) to use as a measuring stick for his team.
Collins surely realizes that he has struck gold in coaching a player like Wright, who has been with the team since he came up to the show in 2004 and will be until at least 2020.
Not only is Wright a model of success on the field, he is an exemplary player off of it. The manager needs to urge the younger players on the roster to follow their de-facto captain's lead in 2013 or the Mets could be in for another rough one.
Let's just hope Wright doesn't pick up where he left off in April after a disappointing finish to the 2012 season.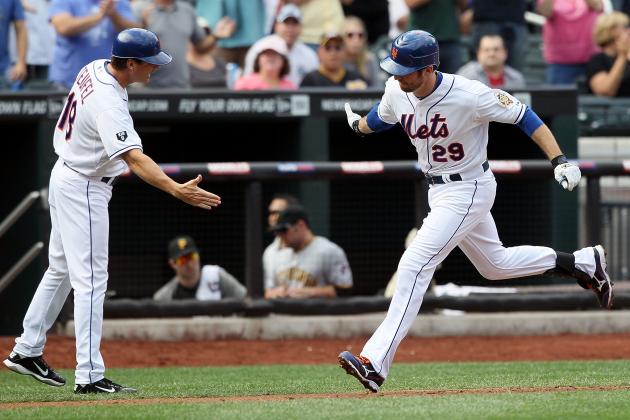 Alex Trautwig/Getty Images

The 2012 New York Mets got off to a roaring 46-40 start, but won just 28 more the rest of the way to finish 74-88. Unless you have completely detached yourself from the baseball world, it would be foolish to think that next year's team is going to see a vast improvement.
Despite the unsightly conclusion to the season, Collins kept his job thanks to the hot start. He showed that, when his players are healthy, that he can successfully take a team in the right direction.
A hot start to next season should put people in the seats. Last season's attendance wasn't what it should have been thanks to the team's egregious play at home, but that could be more of an anomaly than a trend.
Of course, the Mets will need Ike Davis to do the opposite of what he did to start off 2012.
Collins should be crossing his fingers for a mirror image over the first 86 games of next season because he'll be looking for a new job if his team starts mediocre and collapses down the stretch again.