UFC on Fox 5: Fights to Make After Henderson vs. Diaz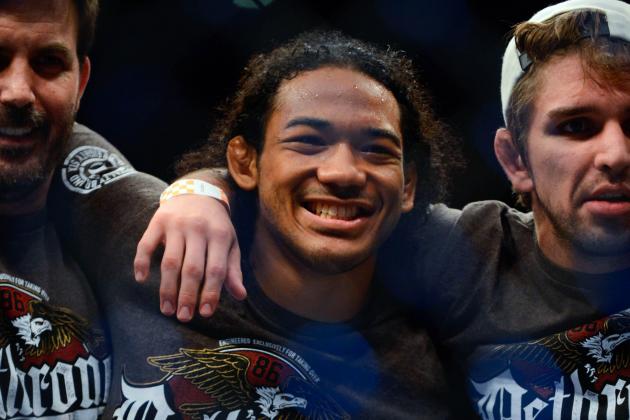 Ron Chenoy-USA TODAY Sports

The event billed as "the best free TV fight card in MMA history" is in the books, and it more than lived up to its billing.
From the main event shellacking administered to Nate Diaz by Benson Henderson all the way to a preliminary card chock full of thrilling fights and finishes, UFC on Fox 5 was one of the best UFC cards of the year.
But now, it's time to put on our matchmaker hats and take a look at what might be next for some of the winners and losers. Let's get this thing rolling, shall we?
Begin Slideshow

»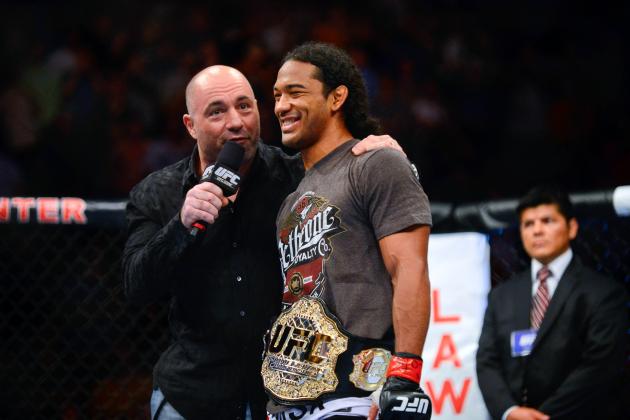 Ron Chenoy-USA TODAY Sports

Despite two wins over Frankie Edgar and a career record of 17-2, Benson Henderson hadn't caught on with the fans leading into his title defense against Nate Diaz in the main event of UFC on Fox 5.
Part of that was the simple fact that plenty of fans thought Edgar won at least one, and perhaps both, of his fights with Henderson. Some of it was likely due to Henderson's outspoken ways about his religion.
Whatever the case may be, it seems like the winds of change are finally blowing. In beating Diaz, Henderson put on the best performance of his tenure in the UFC with a completely dominant showing over a very tough, durable and popular fighter, even going so far as to score a 50-43 card with one judge. That kind of dominance is extremely rare in title fights, and it goes to show just how good Henderson actually is.
What's next for the champion? Ideally, he would take a few months off and then defend the belt against current Strikeforce champion Gilbert Melendez. Strikeforce is widely believed to be folding in January after one final event, and Melendez will make his way to the UFC. It makes plenty of sense, and it's the fight I would book as long as it's available.
If Melendez won't be ready in time, then a second option is nearly as intriguing: the winner of January's bout between Donald Cerrone and Anthony Pettis. He may not say it publicly these days, but Henderson is pining for a chance to set the record straight with Pettis.
PREDICTION: Henderson faces Gilbert Melendez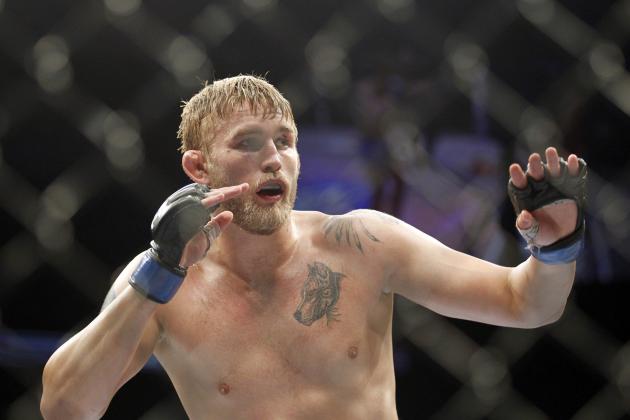 Joe Nicholson-USA TODAY Sports

Alexander Gustafsson probably earned a title shot with his win over Mauricio Rua, but I don't think he'll get it any time soon.
This isn't the UFC's fault; Gustafsson simply does not want to sit on the shelf and wait for the winner of the Jon Jones/Chael Sonnen fight in April, and he prefers to fight again as soon as possible. Which means he's putting his potential title shot on the line, but he doesn't care. He's young enough to rebound and approach title contention later in his career; for now, he just wants to fight.
There may be a good opportunity for Gustafsson to score another win over a highly ranked opponent coming up in early 2013. By all accounts, Dan Henderson's knee hasn't fully healed, which means he may not be able to face Lyoto Machida at UFC 157 as scheduled.
Gustafsson already told the media that he'd be willing to take the fight, and Dana White pointed out during a post-fight interview with Ariel Helwani that he'd like to see Gustafsson take the fight.
It makes sense. If Henderson's knee isn't ready to go, then Machida vs. Gustafsson is the fight to make.
PREDICTION: Gustafsson faces Lyoto Machida at UFC 157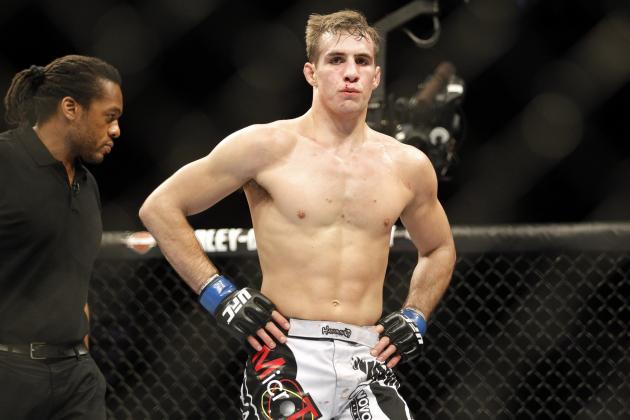 Joe Nicholson-USA TODAY Sports

MacDonald's star power is finally beginning to rise, thanks in part to his Patrick Bateman-esque serial killer persona.
The real Rory MacDonald is friendly and nice, but the Rory MacDonald we see during fight week is cold, calculating and downright terrifying. Oh, and he's a pretty good fighter, too.
The problem with MacDonald is that he's not going to face teammate Georges St-Pierre.
Doing so would mean leaving the Tristar Gym that helped turn him into the excellent mixed martial artist he is today. Which means that you can't match MacDonald up with many welterweight contenders, because there's a good chance he'd beat them and still not move into the title picture due to his friendship with St-Pierre.
That's why a rematch with Carlos Condit makes perfect sense. Condit isn't going to get another title fight without one or two wins, and they have a history together. And MacDonald did call out Condit during his post-fight interview, which is something that Dana White and Joe Silva love to see.
MacDonald wants the fight in Montreal, but Condit's camp said that they're tired of Condit having to travel to meet his opponents in their territory, and they want the fight in Las Vegas. Either way, this one makes too much sense.
PREDICTION: MacDonald faces Carlos Condit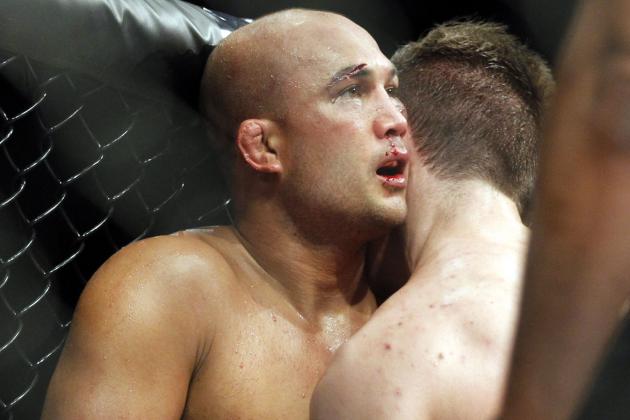 Joe Nicholson-USA TODAY Sports

For the purposes of this article, I'm going to assume Penn will stick around and fight at least one more time. That's not a given; Dana White said he wants Penn to retire, and there's a pretty good chance of that happening.
But again, let's assume he's sticking around. If he does, I want him to go back to lightweight, where he won't be outweighed by 25 pounds by his opponent on fight night. I'm not saying Penn would beat Benson Henderson or other top lightweights, but I do believe he'd give them a run for their money.
So let's assume he goes back to lightweight. A bout with Nate Diaz makes all the sense in the world, with Diaz coming off a loss. There's also a combustible element there, and when you throw Penn into the mix, it becomes an intriguing scenario.
Again, this is all predicated on Penn actually fighting again. I wouldn't blame him a bit if he decides to hang up the gloves.
PREDICTION: Penn fights Nate Diaz at lightweight