College Football Recruiting 2013: Breaking Down 5 Weakest Positions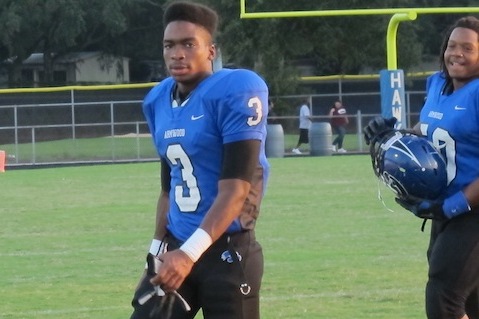 247Sports.com
Each year, just like in the NFL draft class, there are areas of strength and areas of weakness in the national recruiting class. Some years are great for DTs and WRs while other classes bring a wealth of RBs and safeties.
This 2013 class is rich at certain positions while other positions on the board have left the cupboard less full. This piece will look at the five weakest positions for the 2013 class from a general perspective.
We'll look at each weak position, give you a few top guys at each and tell you why it's a weak area this year. Don't be weak and pass up this read! Let's go!
Begin Slideshow

»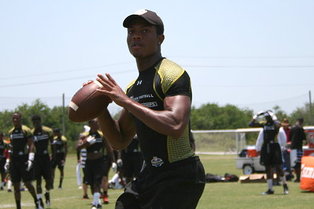 247Sports.com
If you're a team looking for a dual threat QB this year, then you should jump on the top guys. Because aside from them, it's not a good year for athletic pocket scramblers.
Chris Johnson, Tyrone Swoopes, Asiantii Woulard, Troy Williams and Malik Zaire are the top guys at this position. The prospects after that aren't necessarily poor prospects, but there's a sizable gap between them and the top tier of running quarterbacks.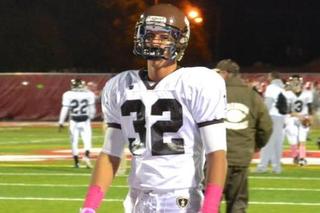 247Sports.com
Technically, this year's RB class isn't a weak group, but the lack of a top, clear-cut RB prospect is where the drawback lies.
Ty Isaac, Kelvin Taylor, Derrick Henry, Alvin Kamara, Altee Tenpenny, Greg Bryant, Tyren Jones, Keith Ford, among many others can make an argument for this year's top RB prospect.
Last year, we knew the RB board was set with Johnathan Gray and Keith Marshall at the top. This year, the group has more good RBs but less clear-cut, top-tier prospects.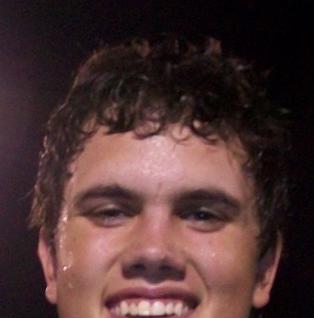 247Sports.com
Prospects like Hunter Henry and Adam Breneman should become solid, complete TE's. They should be able to play in both run and passing situations and be a factor in all aspects of the game.
That's pretty much it for blocking tight ends, though. Jake Butt could slide in under the radar, but as far as complete prospects, Henry and Breneman look like the cream of the crop.
The rest of the TE prospects are basically Joker/Big WR types such as O.J. Howard, Derrick Griffin, Josh McNeil, DeSean Smith and Travis Johnson.
If you want a blocking TE in this class, good luck finding one.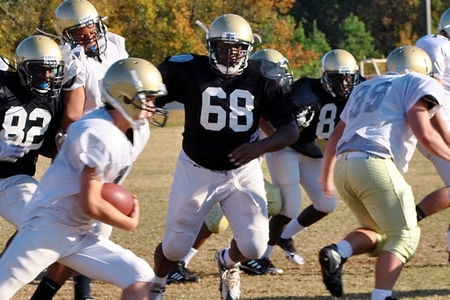 247Sports.com
Looking for a true nose tackle? Not sure if you're going to have much luck getting one in this class.
Michael Hill and Kelsey Griffin are probably the two best prospects that have upside as true zero-technique NTs.
Maybe Eddie Vanderdoes could do it because of his raw strength, but he's more of a role player as opposed to a dominate force inside. Andrew Billings is also a potentially solid NT prospect.
Yet, as a whole, this is not a good year for pure NT recruits.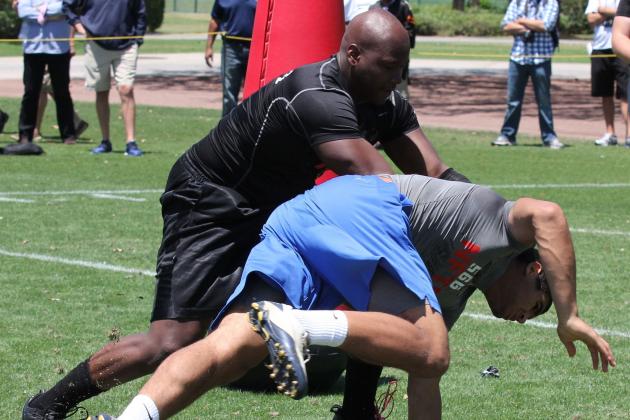 247Sports.com
Let's face it, this OL class is not last year's OL class by any means. The 2012 class featured blockers like DJ Humphries, Andrew Peat, John Theus, Zach Banner and Kyle Murphy.
While Laremy Tunsil and Darius James are two good OL prospects in the 2013 recruiting class, the overall depth we saw in last year's class is lacking.
In fact, I graded Humphries higher last year than I graded Tunsil this year. Maybe last year's OL class was so good that we got spoiled, maybe not. Still, as a whole, I'm not in love with this year's OL class.
Edwin Weathersby is the College Football Recruiting Analyst for Bleacher Report. He has worked in scouting/player personnel departments for three professional football teams, including the New York Giants, Cleveland Browns and the Las Vegas Gladiators of the Arena League. He spent a year evaluating prep prospects and writing specific recruiting and scouting content articles for Student Sports Football (formerly ESPN Rise-HS). A syndicated scout and writer, he's also contributed to WeAreSC.com, GatorBait.net and Diamonds in the Rough Inc., a College Football and NFL Draft magazine.