WWE Raw Live Results, Coverage and Analysis for TLC Go-Home Show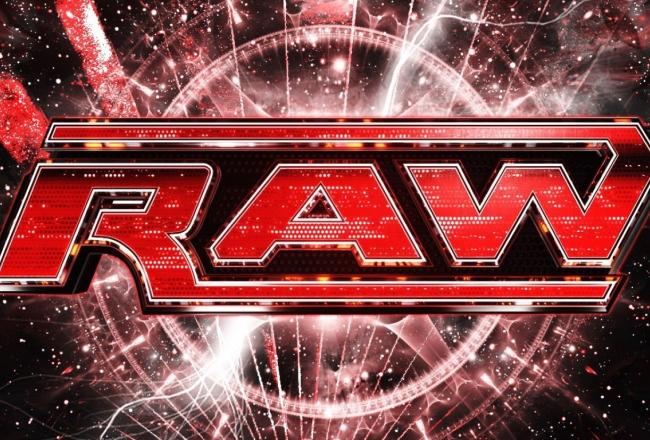 wwe-wallpapers.com

Welcome to the Bleacher Report live Raw coverage for Dec. 10, 2012.
We are six days away from TLC, which means this is the go-home Raw heading into the event. WWE will use tonight to tie up any loose ends and put a final emphasis on the feuds heading into Sunday.
CM Punk is out of the TLC match, but that does not mean he is going to stay away from WWE. He might just show up with Paul Heyman tonight to make his feelings known.
The Shield are heading into their first pay-per-view match and will likely have some kind of presence at the show tonight.
The feud that I am most interested in is the one between John Cena and Dolph Ziggler, who will meet Sunday in a ladder match for Ziggler's Money in the Bank briefcase.
WWE has several different programs going on right now, which gives it plenty of ways to fill the three-hour show tonight.
Readers like to engage in discussion and debate in the comments section, so if you are not already a member of B/R, make sure to sign up and join in on the fun.
Make sure to bookmark this page and come back at the start of the show for live coverage of all the action.
Follow me on Twitter @BR_Doctor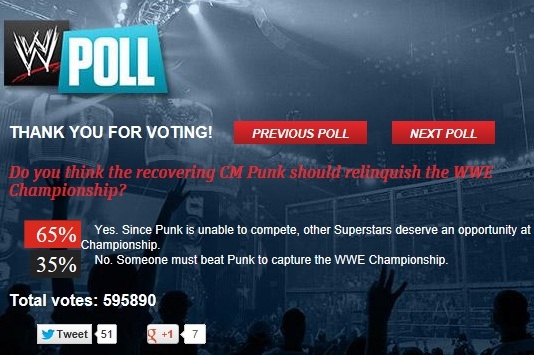 WWE.com has up a poll asking if CM Punk should have to relinquish his title, and so far the vote is in favor of him having to give it up.
Ryback helps turn the tables and the show ends with a huge brawl still going on in the ring.
That was a good way to end the show heading into the PPV. Three major matches all had the people involved fighting in the ring.
The show as a whole was good as far as match quality goes, but sort of boring when it came to the non-wrestling segments.
TLC should be a great show and a great way to end the 2012 PPV schedule and start the road to the Royal Rumble and eventually WrestleMania.
Cena vs. Show Part 2
We return from break to see Cena reverse a Chokeslam into a DDT. Show still manages to catch Cena and hit a sidewalk slam.
Ziggler puts over Cena as being a great athlete, but says he is still better than Cena. Show slows things down for a moment.
Cena ends up hitting a dropkick to Show before being torn in half by a spear from Big Show for a near fall.
Big Show hits an elbow drop for a two count and he gets in the ref's face when he doesn't get the win. Cena fights back with hard rights but he ends up jumping right into a bearhug.
I love how Cole calls out Ziggler for saying he doesn't know who to cheer for. Ziggler tries to explain himself and Cole just laughs at him.
Cena tries to turn the bearhug into an STF but Show kicks him right out of the ring. Big Show goes outside the ring and picks up Cena so he can run him into the barricade.
The ref is counting and Big Show is just staring at him while Cena tries to get up. Show gets in the ring and Cena barely makes it back to the apron.
Show takes Cena down in the ring and then walks over his stomach to add insult to injury. Show climbs up to the middle rope for a Vader Splash and he hits it for a near fall.
Ziggler puts over Cena for being tough for kicking out of that. Show hits body shots to Cena and then goes up the ropes again.
Cena avoids the second splash and he takes Show down with a dlying shoulder block. Cena hits a huge side suplex to Big Show before landing the Five Knuckle Shuffle.
Big Show grabs Cena and hits the Chokeslam out of nowhere for a two count. Show lnes up for the WMD and Cena ducks.
Cena grabs Show and hits the AA before The Shielf hit the ring and take out Cena.
No Contest
Seth Rollins, Dean Ambrose and Roman Reigns beat the hell out of Cena before taking one of the tables outside the ring.
Ziggler says he doesn't know who these guys are. Kane's pyro hits and Team Hell No make their way out for the save.
Cena tries to help but Zggler attacks him. Big Show is back up and he takes down Cena before Sheamus comes out and takes out Ziggler.
Show ends up being speared through the table by Cena. Ryback finally makes his way to the ring and the Sheild get taken out by a flying ladder from the monster.
John Cena vs. Big Show Part 1
Dolph Ziggler comes out to sit in on commentary for the final match of the night. Cena is out next and Big Show comes out last.
The bell rings and Big Show uses his size to get Cena down right away. Cena ends up on Show's back with a sleeper hold.
It's more of a headlock, but the announcers are calling it a sleeper.
Show goes down to one knee and Cena gets a near fall after he goes on his back. Cena tries to get him up for the AA and he falls forward after buckling under the weight.
We go to break with both men struggling to get to their feet.
Miz is out for MizTV after the break and his stuff is on the stage instead of in the ring. He brings out Rhodes Scholars as his guests.
Cody is in a suit and Sandow is in his robe. Sandow mocks Miz and all his fans as the crowd starts chanting for Cody's stache again.
Cody runs down Jersey and Miz makes a joke about the little bit of facial hair and he says it must have rubbed off when he kissed Sandow.
I have decided that Mz is not as funny as a babyface. Miz makes a Manny Pacquiao, 45 minutes after Michael Cole made the same joke.
Miz asks how Cody feels to know that Sandow thinks he is better than him and Sandow tries to say it isn't true. Miz keeps pushing and says Rhodes will always be overshadowed by somebody in his life.
Rhodes compares Miz to Honey Boo Boo and Rhodes Scholars walk away. MIz says he has a new name for their team. The Pink and the Stink.
That might be the most veiled sexual reference in the history of WWE.
AJ runs up to Cena in the back and asks if she can be out there for his match and he tries to tell her to stay away.
Cesaro has been pulling off a lot of impressive moves with different opponents lately. He really should be getting bigger reactions from the crowd with how well he has been performing since he took the US title.
Kingston vs. Cesaro Part 2
We return from break to see Cesaro holding Kofi down with a waistlock. Kofi fights out with hard rights. Cesaro and Kofi have a crazy exchange that ends in Kofi getting a near fall.
Cesaro picks up Kofi for his delayed throw and another near fall. Kofi tries again to fight back but he gets planted with a spinebuster for a two count.
Kofi hits a unique splash for a two count. Cesaro is quick to get back up once again and he lays into Kofi with shots to the body.
Kofi hits the SOS out of nowhere but Cesaro is able to grab the ropes to break the pin. This match is beginning to pick up a little bit.
HOLY COW! Kofi leaps off the top rope and Cesaro catches him and hits backbreaker in a way I have never seen before.
Cesaro hits the Neutralizer for the pin and the win.
Winner: Antonio Cesaro
That match really picked up at the end. The spot with the backbreaker was pulled off perfectly.
Kofi Kingston vs. Antonio Cesaro Part 1
Cesaro has a mic during his entrance and he talks about how much he despises America. He says New Jersey is the worst of the worst.
The bell rings and they lock up. Cesaro wrestles Kofi to the ground and they chain wrestle a little bit.
Cesaro gets the better of Kofi with a couple stomps to the head and a running shoulder block. Kofi hits a back elbow and then mounts Cesaro in the corner for a series of punches.
Kofi builds some momentum until Cesaro brings his neck down across the top rope. Cesaro keeps on Kofi in the corner with more stomps.
Cesaro gets a near fall after a body slam. He slows the pace down again with a side headlock. Kofi fights back after a bit and he hits a series of signature moves before Cesaro rolls out of the ring for safety.
Kofi gives chase and ends up hitting a monkey flip to Cesaro. Cesaro gets a boot up in the corner to get some breathing room before a commercial.
After the break we see AJ still freaking out backstage and John Cena comes up and tries to calm her down.
After he holds her for a few seconds we go right to Kofi Kingston's entrance for the next match.
AJ vs. Vickie
AJ is out after the break to a nice reaction and she looks as happy as anyone has ever looked getting in the ring for a match.
Vickie comes out with no music. Vickie screams that there is no ref in the ring to start the match.
Brad Maddox comes out on the ramp in a ref's shirt and he makes his way to the ring with a big smile on his face.
Maddox rings the bell and Vickie pounces on AJ right away. Vickie keeps punishing AJ while she laughs at her. She slaps AJ in the face and then poses.
AJ gets crazy and unloads on Vickie. Vickie tries to escape up the ramp and AJ runs down and brings her back into the ring.
AJ slams her head into the mat a couple times before hauling off and slapping Vickie in the face. AJ goes for a cover and Maddox refuses to count.
Vickie rolls up AJ while she is looking at Maddox and she gets the pin and the win.
Winner: Vickie
AJ looks pisses as Maddox raises Vickie's hand on the stage. AJ loses it in the ring and starts freaking out.
She grabs some chairs and throws them around the ringside area. She tips over a ladder and the slaps the taste out of Justin Roberts' mouth for no reason.
AJ walks up the ramp as we head to break. That was like the AJ we saw a few months ago.
Alberto Del Rio vs. Zack Ryder
I feel like I have seen this match more than a few times.
The bell rings and Ryder gets the crowd going before they lock up. Del Rio tries to get the early advantage with a knee to the gut but Ryder hits a dropkick to take him off his feet.
Ryder hits a short clothesline for a two count. ADR fights out of a headlock only to get taken back down with a headlock takeover.
Ryder breaks when ADR gets his foot on the ropes. Del Rio ends up pulling Ryder's arm down over the top rope.
Del Rio hits a nice kick to the kidneys while Ryder is sitting on the ropes. Del Rio continues to punish the arm to set up for his submission.
Del Rio hits a snap suplex for a two count. Ryder comes off the ropes into a tilt a whirl backbreaker. Del Rio hits another running kicks for another near fall.
The crowd is not really into this match now that Del Rio is in control. Del RIo sits on Ryder's back and puts him in a chin lock.
Ryder hits a sunset flip for a near fall and Del Rio follows up with a German suplex for his own two count.
Del Rio keeps on the offensive with Ryder as the crowd starts chanting for Ryder. Ryder ends up hitting a jawbreaker and then he back drops Del Rio right out of the ring.
Del Rio runs back into the ring and into a clothesline from Ryder. He sets up Del Rio for the Broski boot.
Del Rio hits a drop toe hold and then locks in the Cross Arm Breaker for the win.
Winner: Alberto Del Rio
Good match. Ryder had more offense than expected and it went a solid ten minutes,
Vince walks in on Vickie doing some stretches with Khali and Hornswoggle and he rips her before walking away.
Cole and Lawler runs us through what has been going on with The Shield lately and we go to a clip from SmackDown.
Justin Roberts introduces Ricardo Rodriguez, who introduces Alberto Del Rio for the next match.
Sheamus vs. Ziggler Part 2
Ziggler has Sheamus locked in a headlock when we return and we see a clip of Ziggler hitting the Fame-asser off the steel steps during the break.
Sheamus tries to mount some offense but he eats a knee to the gut before rolling to the outside. Sheamus regroups on the outside and Ziggler rolls him back in the ring.
He pounds Sheamus with hard right hands in the corner. Ziggler lifts Sheamus up so he can hit a neckbreaker for a two count.
Sheamus builds a head of steam for a few seconds but Ziggler moves and Sheamus runs his own shoulder into the ring post.
Ziggler still can't keep him down for a three count. Ziggler goes to the corner and lines up from the second rope. Sheamus catches Ziggler when he leaps off the ropes and he hits a backbreaker and then a fallaway slam.
He wraps Ziggler up in the ropes for the Irish Hand Grenades. Ziggler gets brought back in with a suplec and Sheamus climbs to the top rope.
Ziggler gets up and knock Sheamus' foot off the ropes. The two engage in a slugfest on the rope rope but Ziggler runs right back up the ropes and pulls Sheamus off the ropes with a facebuster for a close two count.
Sheamus holds the ropes when Ziggler goes for the Zig Zag. Sheamus tries for the Cloverleaf and Ziggler makes it to the ropes.
Sheamus ends up hitting the Irish Curse backbreaker for a two count.
This is a great match.Both men are giving it their all six days before the PPV.
Sheamus calls for the Brogue Kick and Ziggler rolls out of the way. Ziggler grabs a chair on the outside and gets himself DQ'd.
He lines up to hit Sheamus with the chair again and Sheamus knocks it into his face to send Ziggler out of the ring.
Winner: Sheamus by DQ
Sheamus stands tall in the ring after the match. That was a great encounter, but the ending is something that is bound to be met with criticism.
Sheamus vs. Dolph Ziggler Part 1
Sheamus is out first. Ziggler has his left hip wrapped up tonight. The bell rings and they lock up with Ziggler backing Sheamus into the corner.
ZIggler hits a few good shots to get Sheamus reeling but Sheamus quickly takes control and focuses on the wrapped up leg of Ziggler.
Sheamus keeps the pressure on the leg with multiple moves focued on punishing the hip and knee. Ziggler hits one kicks to the chest of Sheamus before being run over with a shoulder block.
Ziggler fights out of the corner and hits a nice dropkick to take Sheamus off his feet. Sheamus reverses an Irish whip and throws Ziggler right over the top rope.
He follows him to the outside and hits a clothesline on Ziggler before we head to a break.
Cole shows a recap of McMahon making the AJ vs. Vickie match. We see Ziggler and Sheamus in a spltscreen backstage before heading to break.
That should be a good match.
CM Punk is out after the break with Paul Heyman and they stop on the stage. Punk takes out a mic and says a lot of people are accusing him of faking his injury.
Punk says his injury is legit and it is what happens when you work 388 days as WWE champion. Punk shows a clip of Ryback putting him through a table last week.
A chant breaks out for Ryback and Heyman says he is ticked off that they would chant that at CM Punk six days after having surgery.Heyman trashes the New Jersey Devils
Heyman talks about how The Rock uses stunt doubles in his movies for some reason and then he brings it all back to CM Punk being the champion after so long.
Punk talks some more about how he will beat the Rock and he has nothing to do with The Shield.
His music hits and the segment ends with no one coming out to interrupt.
Eve vs. Alicia Fox
Alicia Fox is already in the ring when Eve comes out after the break.
Eve hits a kicks to the gut to take Foxxy down and then she takes her down with a healdock takeover.
Fox fights out but gets hit with a shoulder block. Fox hits a funny looking headscissors and Eve tries to go outside the ring to escape.
Fox grabs her and rolls her back in the ring. Eve begs Fox to leave her alone but Alicia Fox hits a beautiful bridging suplex for a two count.
Eve comes off the ropes right into a tilt a whirl backbreaker for a two count. Eve ends up pulling Fox down from the ropes the hard way and then she hits her neckbreaker for the pin and the win.
Winner: Eve
That was decent given how fast it was. Eve calls a photographer to take pictures of her in the ring celebrating over Fox.
CM Punk is shown with crutches backstage as we head to break.
Usos. vs. Damien Sandow and Cody Rhodes Part 2
It looks like PTP were eliminated during the break and we are down to The Usos and Rhodes Scholars.
Jimmy and Sandow square off and Sandow hits a low kick to take the early lead. Jimmy comes right back with a double chop and a headbutt for a two count.
Jey gets the tag and he and Jimmy hit a double team. Sandow gets a foot up in the corner to knock down Jey and he lays in with stomps before tagging Rhodes.
I can't believe Cody's moustache is getting a chant.
Sandow gets the tag and hits the Elbow of Disdain for a two count. Cody tags back in and he misses a running bulldog, allowing Jey to make the tag to Jimmy.
Jimmy takes out both Rhodes and Sandow. He hits a Samoan drop on Cody. Sandow comes in but he gets thrown right back out.
Rhodes meets Jimmy on the ropes but he gets knocked out with a headbutt. Jimmy goes for the Superfly splash but Rhodes gets his knees up and hits Cross Rhodes for the pin and the win.
Winners: Rhodes Scholars.
Great match. I wish The Usos would have come away with the win, but Rhodes Scholars would have been my second choice.
Usos vs. PTP vs. Epico and Primo vs. Damien Sandow and Cody Rhodes Part 1
Everyone is in the ring except for Sandow and Rhodes. Rhodes is with Sandow and apparently he is recovered from his injury.
Jimmy and Epico start things off and Jimmy uses some quick offense to get Epico down before tagging in his brother for a double team and a near fall.
Primo makes the blind tag and gets a near fall on Jey. He pounds Jey with elbows before tagging Epico back in for an elbow drop and a two count.
More quick tags from Epico and Pimo. Jey tries to fight back but gets hit with a low dropkick to the knee.
Jimmy gets the tag and he hits the Superfly splash to Primo to eliminate them.
We got to break with Titus coming in and taking out Jimmy.
Primo and Epico eliminated
AJ is backstage bragging to everyone about how she finally has a match with Vickie Guerrero. AJ bursts into the men's locker room and surprises everyone.
She talks to Cena and he walks her out and apologizes to the other guys.
That was a very quick match, but it served the purpose of addressing two feuds at once.
There is a fatal-4-way tag match up next with The Usos vs. PTP vs. Epico and Primo vs. Rhodes Scholars.
As far as I know Rhodes is still injured so I am not sure why they have his picture in there with Sandow.
Maybe a surprise partner will join him.
R-Truth vs. Wade Barrett
Antonio Cesaro and Kofi Kingston are on commentary. The bell rings and Barrett tosses Truth out of the ring early.
He taunts Kofi as he runs Truth into the ring apron. Barrett drops and elbow and hits a running kick for a two count.
Kofi and Cesaro bicker on commentary while Truth tries to fight out of a headlock only to get a hard kick to the gut.
Truth ends up hitting a surprise rollup for the pin and the win.
Winner: R-Truth
After the match Kofi hits a cross body on Barrett after the match and then celebrates in the aisle with Truth.
Wade Barrett is in the ring when we return and instead of an opponent he gets Vince McMahon coming out. He hypes Big Show vs. John Cena for later.
He then brings out Vickie Guerrero so he can give her praise for making the match. Vic comes out and Vince asks what is better than one main event, but he answers his own question by saying two.
He suggests Sheamus face off against someone and he tricks Vickie into saying Dolph Ziggler.
Vince says a third main event would be even better and she says she has a good one. She suggests AJ be in a handicap match.
Vince thinks it over and he says AJ will face Vickie Guerrero. McMahon brings out R-Truth to face Wade Barrett while Vickie stands on the ramp in shock.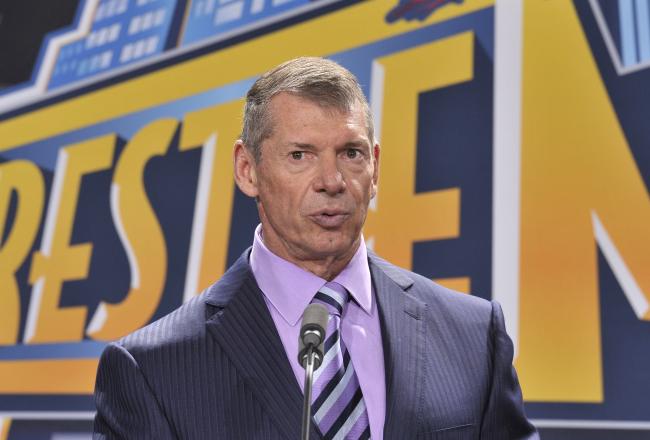 Vince McMahon is shown walking backstage and Lawler says he is on his way to the ring.
The show opens with a recap of the recent attacks from The Shield.
Dolph Ziggler is already in the ring on top of a ladder below his Money in the Bank briefcase at the start of the show.
Ziggler points out how Cena not only failed to cash in his case, but he has failed in all the title shots he has had since then.
Sheamus comes out to add his two cents. There are tables, ladders and chairs all around the ring and up the ramp. Someone is getting put through a table tonight. Bet on it.
Sheamus thinks both he and John Cena will win their matches and have a match for the title. This bring out Big Show, who says he is bored.
Show calls them delusional and says he is willing to wait to TLC to get to Sheamus. He then says he is willing to knock out Ziggler if he tries to cash in.
Sheamus ends up tipping over the ladder and dumping Ziggler out of the ring for no reason.
This article is
What is the duplicate article?
Why is this article offensive?
Where is this article plagiarized from?
Why is this article poorly edited?