Boston Red Sox: Grading Their 5 Major Signings This Offseason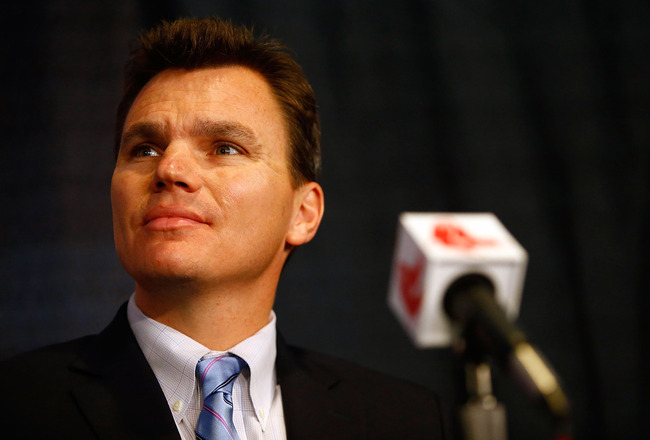 GM Ben Cherington has been a busy man this offseason.
Jared Wickerham/Getty Images
While they haven't chased any big names this offseason, the Boston Red Sox have still been quite busy signing free agents. Particularly compared to last year, this proactive approach has allowed the team to restock its MLB roster after a disastrous 2012.
While they have made several ancillary moves along the way, the Sox have signed five players who fans can expect to see on the MLB roster next season: David Ross, Jonny Gomes, Mike Napoli, Shane Victorino and Koji Uehara.
Some of the moves make plenty of sense, as the acquired player fills a vacancy at his position. Others are a bit more curious, as (at least for now) the team already has at least one person entrenched in that spot.
Undoubtedly, GM Ben Cherington is looking to put his stamp on the team this offseason now that he has the financial flexibility he lacked going into last year. He is faced with the challenge of building a team now that is both competitive and serves as a bridge to, as he put it, "the next great Red Sox team."
Let's take a look at how Cherington has done so far this offseason:
Keep Reading

Boston Red Sox: Like this team?