2013 March Madness Field of 68 Projections: Dec. 10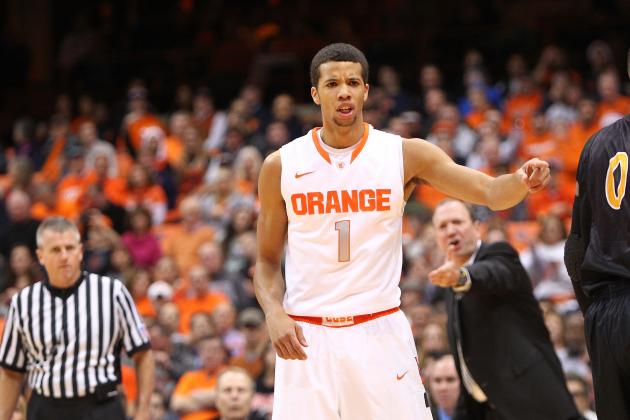 Nate Shron/Getty Images

Just 14 undefeated teams remain as we hit the middle of December. Winning all your games is one way to make the NCAA tournament, but it's certainly not the only way.
As always, I am not trying to guess how teams will finish the year. I am simply seeding them based on their current résumés.
I like to break teams down into three categories:
1. Wallflowers are bubble teams because everyone wants to get into the Big Dance, but not all have the guts to ask a girl out onto the dance floor.
2. Elite teams that are safely in the field are Dancing with a Hottie.
3. In the middle are the schools that are Dancing with their Sister.
For two of the past three years, my final bracket projections have been more accurate than those of ESPN's Joe Lunardi, and I had the most accurate projections in the country in 2011.
I'll begin with the two First Four at-large bid games:
(11a) Boise State vs. (11b) California
(12a) Maryland vs. (12b) Alabama
First five teams out: La Salle, Miami, Baylor, Saint Mary's, Ole Miss
The projections are presented in slideshow format, with each major conference receiving its own slide. First up is the ACC.
Begin Slideshow

»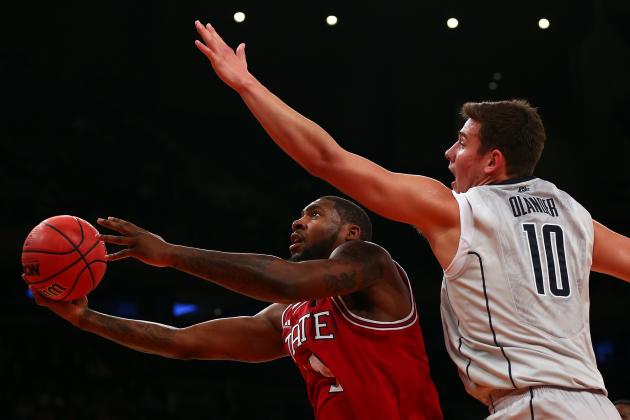 Elsa/Getty Images

Dancing with a Hottie: Duke (1 seed)
Dancing with their Sister: NC State (6), Virginia Tech (8)
Wallflowers: North Carolina (10), Maryland (12a), Miami (second team out)
NC State scored a nice win last week with a 69-65 victory over UConn at the Jimmy V Classic in New York. The Wolfpack have both a top-12 RPI and strength of schedule, and each of their losses came to top-36 teams.
Virginia Tech slides down a line this week following its first loss—a 68-67 setback at West Virginia.
If you look closely at North Carolina's resume, you will find that the Tar Heels are barely a tournament team right now. They lost by 11 to Butler, got crushed by 24 at Indiana and don't have a single win over the top 90.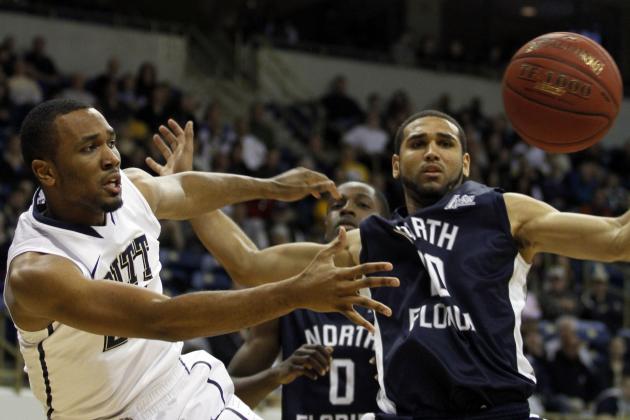 Justin K. Aller/Getty Images

Dancing with a Hottie: Syracuse (2), Louisville (2), Cincinnati (4), Georgetown (4)
Dancing with their Sister: Pittsburgh (8), Notre Dame (9)
St. John's has been removed from consideration after getting blown out by 16 at San Francisco on Tuesday. Three losses is too many at this point in the season, especially since the Red Storm's best win is over Florida Gulf Coast.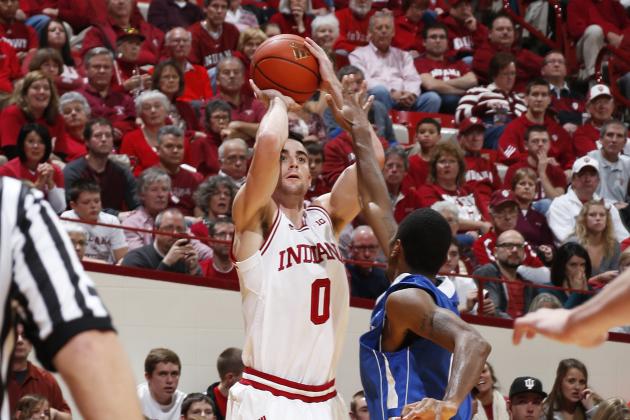 Joe Robbins/Getty Images

Dancing with a Hottie: Indiana (1), Michigan (1), Ohio State (2), Illinois (3), Minnesota (3)
Dancing with their Sister: Michigan State (5)
Barely any movement in the Big Ten this past week as the league went 17-5 overall. Illinois scored an impressive 11-point win at Gonzaga, solidifying its spot on the 3-line. The undefeated Illini are ranked sixth in the RPI.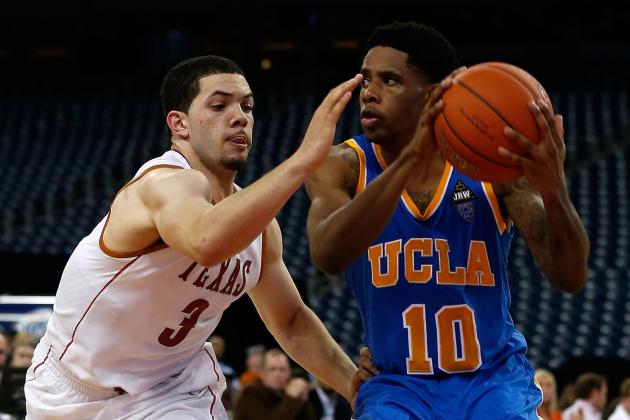 Scott Halleran/Getty Images

Dancing with their Sister: Kansas (5), Kansas State (7), Oklahoma State (7)
Wallflowers: Oklahoma (11), Baylor (third team out)
Baylor suffered a letdown after its stunning win at Kentucky as the Bears dropped a 74-70 decision at home against Northwestern.
Texas' dismal season continued last week, losing to both Georgetown and UCLA to drop its record to 5-4 and remove itself from tournament consideration.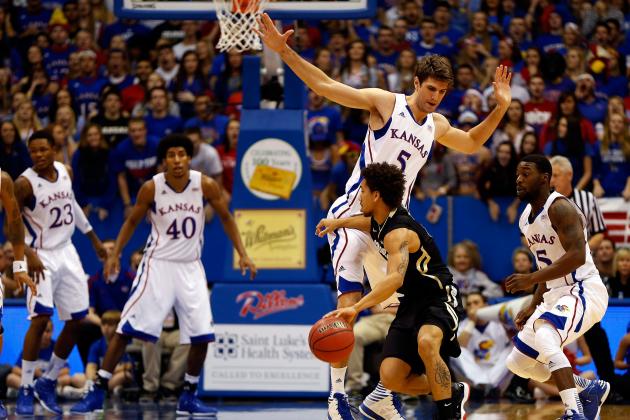 Jamie Squire/Getty Images

Dancing with a Hottie: Arizona (2)
Dancing with their Sister: Oregon (6), Colorado (8)
Wallflowers: Arizona State (9), California (11b)
Colorado picked up a nice win over in-state rival Colorado State on Wednesday before getting absolutely demolished at Kansas on Saturday.
Arizona State has won four in a row to improve its record to 8-1. The Sun Devils don't have any top-50 wins, but they also don't have any bad losses, with their only setback coming to Creighton at a neutral site. ASU's RPI is a solid 33.
Cal missed a real opportunity with a one-point loss at home to UNLV on Sunday. The Golden Bears have now lost back-to-back games after starting the season 6-0.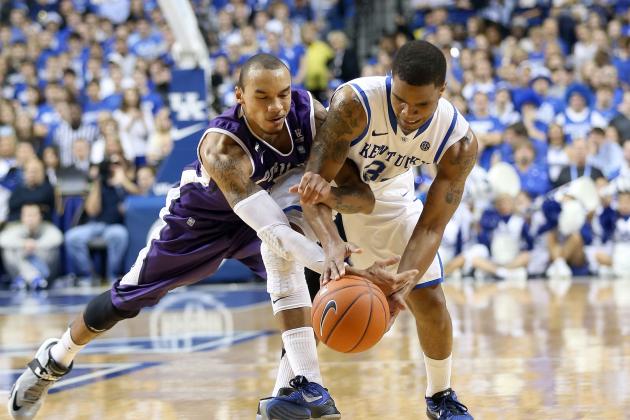 Andy Lyons/Getty Images

Dancing with a Hottie: Florida (1), Missouri (4)
Dancing with their Sister: Texas A&M (6), LSU (7), Kentucky (10)
Wallflowers: Alabama (12b)
The computers love Texas A&M right now. The Aggies are ranked seventh in the RPI and 13th in strength of schedule following a four-game winning streak that included wins over fellow inflated RPI teams, Northwestern State and SFA. We'll learn more about A&M when it travels to Oklahoma on Saturday.
Alabama has experienced quite a drop after starting the season 5-0 against Division I opponents. First the Tide lost an ugly game at Cincinnati and then on Wednesday, fell at home to Dayton.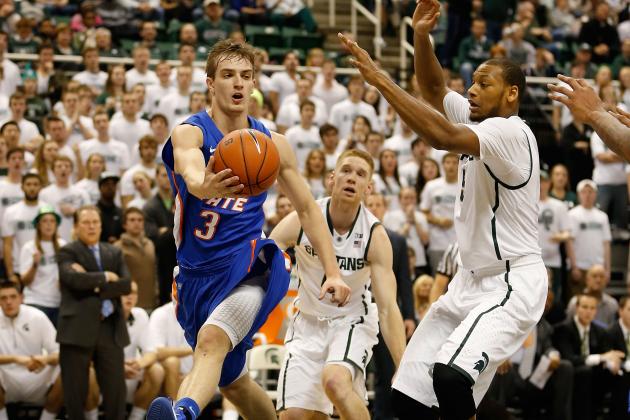 Gregory Shamus/Getty Images

Dancing with a Hottie: New Mexico (3)
Dancing with their Sister: San Diego State (5), Wyoming (5), UNLV (9)
Wallflowers: Colorado State (11), Boise State (11a)
Boise State suffered a setback at Utah on Wednesday, but that win at Creighton is keeping the Broncos' head above water.
Colorado State had a rough week losing at Colorado and Illinois-Chicago for its first two defeats of the season.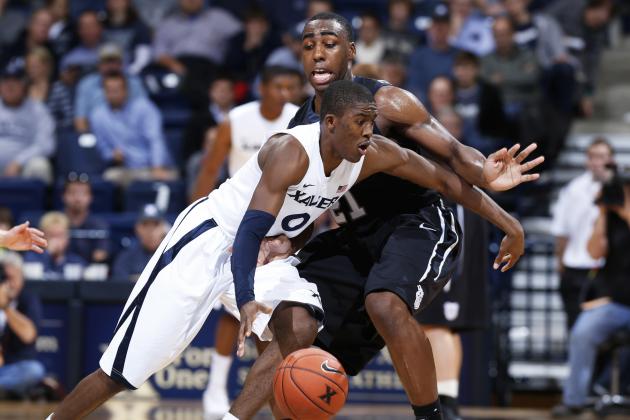 Joe Robbins/Getty Images

Dancing with their Sister: Butler (7), VCU (8)
Wallflowers: Charlotte (9), Temple (10), Xavier (10), Saint Louis (11), La Salle (first team out)
Butler picked up a nice road win at Northwestern on Saturday. The Bulldogs rank in the top 10 in both RPI and strength of schedule.
Temple put up little fight in its 23-point loss to Duke on Saturday, dropping the Owls from the ranks of the unbeaten.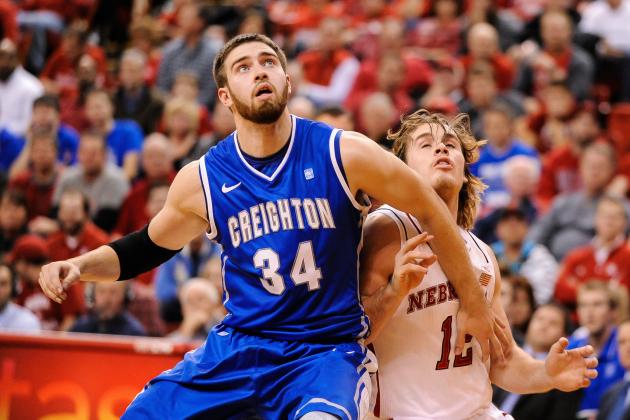 Eric Francis/Getty Images

Dancing with a Hottie: Gonzaga (3), Wichita State (4)
Dancing with their Sister: Creighton (6)
Wallflowers: Memphis (12), Murray State (13)
Gonzaga suffered its first loss of the season on Saturday, an 85-74 setback at home to Illinois. The Bulldogs still have a pair of top-50 wins, a top-20 RPI and a top-30 strength of schedule.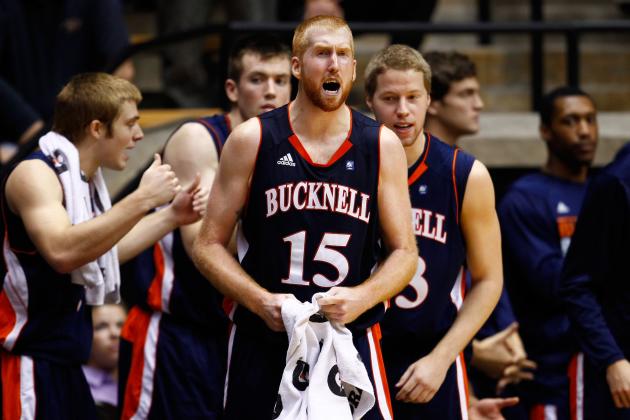 Michael Hickey/Getty Images

No. 12 seeds: Illinois-Chicago, Stephen F. Austin
No. 13 seeds: Bucknell, Canisius, North Dakota State
No. 14 seeds: Cal St Northridge, Weber State, Florida Gulf Coast, Albany
No. 15 seeds: Louisiana Tech, George Mason, Western Kentucky, Davidson
No. 16 seeds: Ohio, Bryant, Prairie View A&M vs Norfolk State, Cornell vs Gardner-Webb