Last year, the Detroit Lions were a 10-6 team that made the playoffs.
This year, the Lions will miss the playoffs and, at best, end up with a 7-9 record.
To be honest, with games against Atlanta and Chicago, that may be aiming high.
So what do you do with a coach who sits at the helm of a team that regressed so badly? Jim Schwartz signed an extension this offseason, but Anwar Richardson of MLive.com says he shouldn't feel safe.
One can't blame Richardson, and there is, as he outlines, ample ammunition for those who want Schwartz gone, or at least nervous.
Of course, if you look at the totality of Schwartz's head coaching tenure in Detroit, that one winning season could be seen as an aberration. The Lions went 2-14 and 6-10 the two years before they made the playoffs.
So perhaps the regression to a bad record shouldn't be a surprise. In Schwartz's defense, he took over a shattered team that took some time to build up.
The real reason there should be frustration about Schwartz's work this year comes from some boneheaded decisions by him that cost the team during games and the complete and utter lack of discipline shown by large portions of his team.
Perhaps the best example of both took place on Thanksgiving, when Schwartz threw an ill-conceived challenge flag on a play that already would be reviewed. It cost them yards and the review.
It was pure impulse. Schwartz knew the rules, and even he conceded it was an overreaction that cost them.
Leon Halip/Getty Images
This isn't new, either—the impulse that gets him into trouble.
Handshake Gate,
anyone?
Is it a shock the team has similar moments if their head coach is running after another coach after the game? Is it a shock that they are among the most penalized teams again this year?
Sure, Seattle, San Francisco, Baltimore and Washington are below them, but those teams are winning, so it's not the same story. They also aren't always at the bottom of those rankings.
We can also throw in the massive Matt Stafford regression, the Titus Young implosion and the poor adjustments at secondary as reasons Schwartz should be worried.
Yes, some of those things land on other individuals as well, but ultimately the buck stops with the head coach.
He may be Teflon this year, but he shouldn't be.
On to the rest of the NFC North.
ESPN Chicago's Jon Greenberg feels like this year's collapse is way too close to the one we saw last year.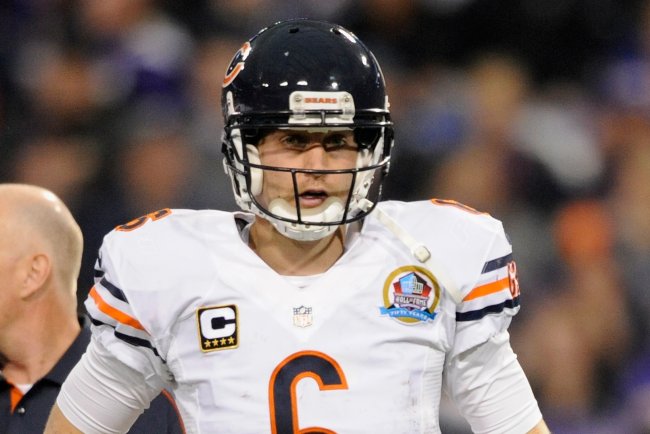 Hannah Foslien/Getty Images
The
Tribune's
David
Haugh
also feels like the season
has just come apart at the seams
.
Also in the Tribune, Dan Pompei says when it counted this time, Jay Cutler couldn't come up big.
Detroit Lions
Justin Rogers of MLive says that the Lions defense is still trying to figure out how they let the Packers run all over them Sunday night.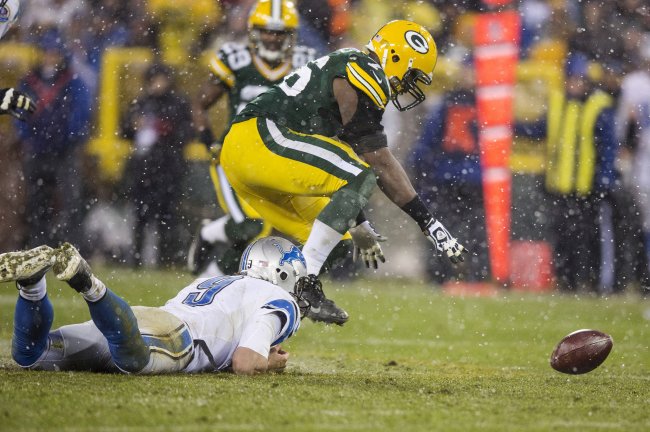 Tom Lynn/Getty Images
The
Free Press'
Jeff
Seidel
says the collapse of the Lions against Green Bay
is something we've seen before
.
Chris McCosky at the Detroit News gives you his take on what happened on Sunday night at Lambeau Field.
Max Ginsberg is back at CheeseheadTV with his look at the aftermath of the Packers-Lions game.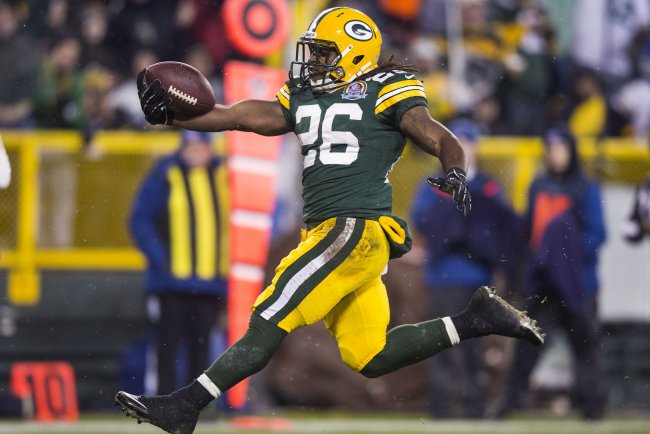 Tom Lynn/Getty Images
The
Journal-Sentinel's
Tyler Dunne talks about the key element in the Packers' effective fourth quarter—
the run game
.
While T.J. Lang was active, he didn't have to play thanks to the outstanding efforts of rookie Don Barclay at right tackle, according to ESPN Wisconsin's Jason Wilde.
Dan Wiederer, Mark Craig and Jim Souhan of the Star-Tribune have a video recap of the Vikings' huge victory over the Chicago Bears.
Hannah Foslien/Getty Images
1500 ESPN's Judd
Zulgad
says even Ponder
doesn't seem to know what's happening or how to fix it anymore.
The Pioneer-Press' John Shipley says one of the key things the Vikings did to Jay Cutler is take him out of his comfort zone.
Check out the B/R NFC North Facebook page—like us and keep up with everythingNFC North on Bleacher Report.
Follow me on Twitter at @andrew_garda.