5 Things Urban Meyer Does Better Than Jim Tressel as a Coach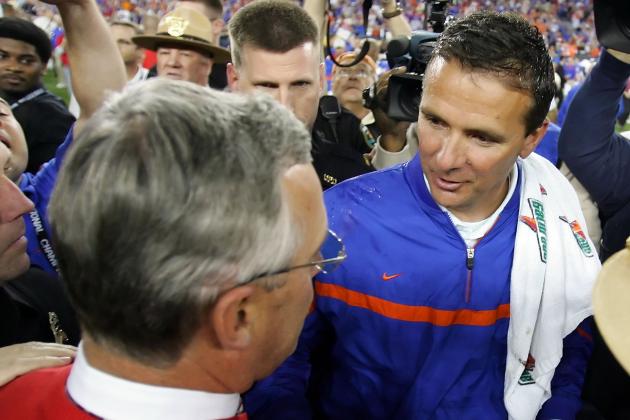 Jed Jacobsohn/Getty Images

There is no doubt that the ceiling for the Ohio State Buckeyes is much higher than it would have been had Jim Tressel remained as the head coach.
That's not to say Tressel wasn't great. Winning six Big Ten championships, four BCS bowls and a national championship in 10 seasons is a remarkable achievement.
The difference is Meyer's resume is much better, winning two national championships in the last six seasons and doing so coming out of the SEC.
When it comes to coaching, here are five things Meyer does better than Tressel.
Begin Slideshow

»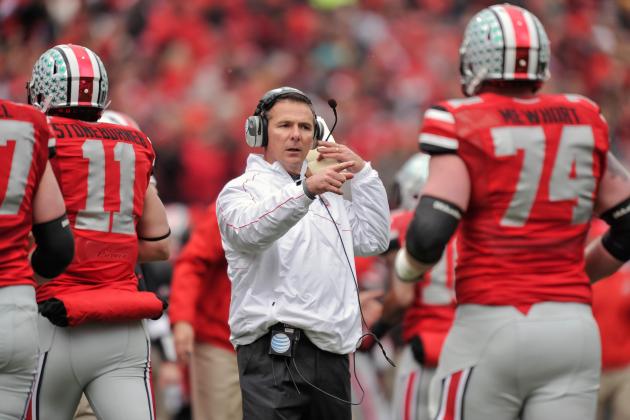 Jamie Sabau/Getty Images

Despite Tressel's great record, the one thing he'll be notorious for is "Tresselball," coaching close to the vest—or sweater vest in this case—and doing just enough to win.
Meyer is the opposite, coaching with his heart on his sleeves and encouraging his players to play that way. He has engineered a high-powered offense everywhere he has been and Ohio State was no different in 2012, finishing No. 19 in scoring offense this season (37.2 points per game).
Tressel was aggressive at times with his offense, but only with personnel that he trusted.
Meyer is aggressive in the way that he gets his offensive players energized, and they carry out that energy in the form of making big plays.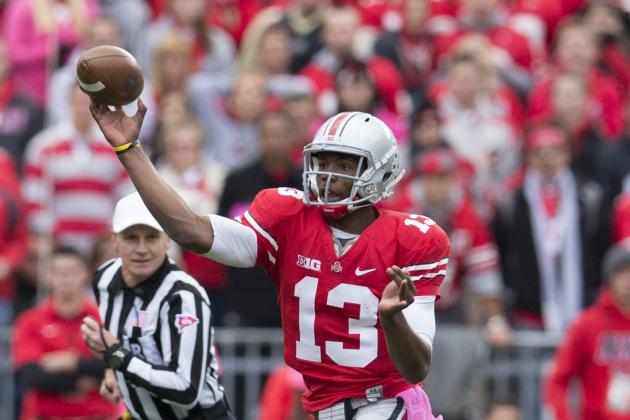 Greg Bartram-USA TODAY Sports

Of all the singular moments in OSU's 12-0 season, the most important had to be in the OT win over Purdue when Meyer went up to backup quarterback Kenny Guiton and told him that he was going to win the game.
And win he did, in one of the most memorable moments in recent Ohio State history.
Moments like that are truly incredible, showing that Meyer is a great combination of disciplinarian and father figure, giving players real confidence.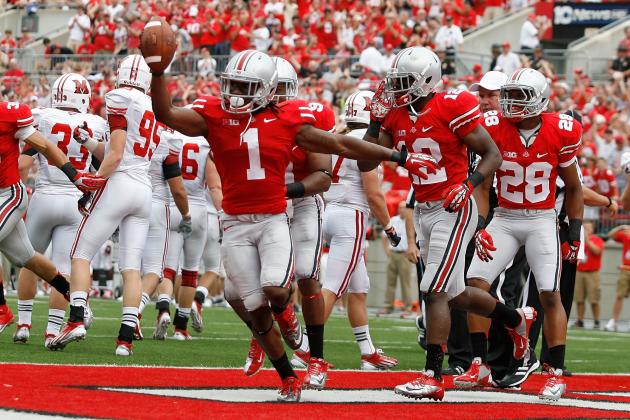 Kirk Irwin/Getty Images

Jim Tressel always used to say that the punt was the most important play in football.
Urban Meyer thinks the same, but in a different way. Meyer wants to be aggressive on special teams, as evidenced by his success at Florida.
They blocked punts against Michigan State and Indiana, leading of course to wins.
Tressel's teams did block a few punts, but Meyer's teams come after them with a vengeance.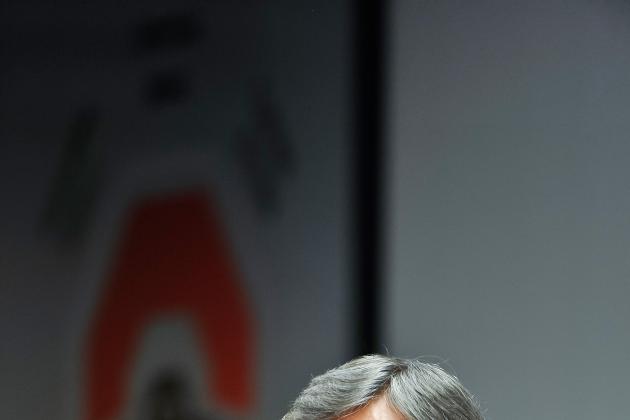 Jamie Sabau/Getty Images

This is more of a philosophical difference than an advantage, but the reality is Tressel and Meyer are two very different people in terms of persona.
Tressel, in press conferences, was notorious for making long statements that never really answered a specific question. That style earned him the nickname of the Senator.
Meyer is refreshingly candid, not being afraid to say a player did not perform well enough or throwing out glowing praise towards a player.
It's not really an advantage, but still an extremely start contrast between the two men.
Jamie Sabau/Getty Images

It's only been one year, but Urban Meyer resurrected a recruiting class in 2012 that was doomed for mediocrity and turned it into an outstanding class.
This year, Ohio State has a class of 19 recruits verbally committed, including two more that made commitments in the past weekend (via Ohiostate.scout.com): DB/WR Gareon Conley and OL/DL Donovan Munger, both of whom are in-state kids.
Tressel was an outstanding recruiter, especially in the state of Ohio. But he could also pull the occasional out-of-state player. Unfortunately, he usually seemed to strike out on late decisions from top prospects for various reasons.
Meyer has a track record of pulling in those types of players. It should only be a matter of time before he's able to pull in big-name recruits from the southern states to come up to Columbus.
Follow me on Twitter @bielik_tim for the latest college football news and updates.