NFL Week 14 Told Through Gifs, Tweets and Instagrams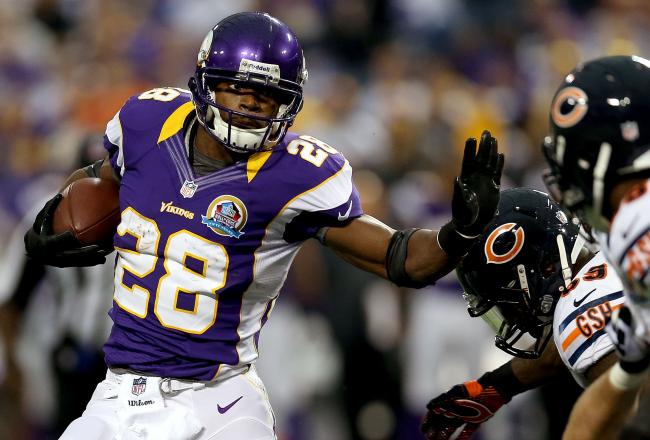 Matthew Stockman/Getty Images
Fantastic finishes were the order of the day on Sunday. It was especially the case for the early games. We saw an overtime thriller at FedEx Field, and a few other games come down to the wire.
Most of them are part of the top stories from Week 14.
There were a few individual performances of note as well. Just how good is Adrian Peterson?
It feels like I ask that question every week, but after rushing for 154 yards and two touchdowns, the guy has 1,600 yards rushing through 13 games.
The impressive total means he's assured himself of averaging 100 yards per game this season with three games remaining.
To top it all off—he had a serious knee injury just before Christmas in 2011. He is having a simply remarkable season. As the holiday season rolls on, AP's health has been the best gift the Minnesota Vikings received this season.
Since we're talking about giving. Wait for it...
My GIFs To You
Jason Avant Is Acting A Complete Fool With This Catch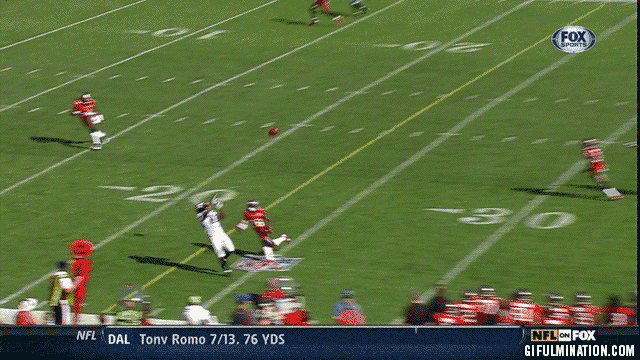 Lee Smith Needs To Gain Fan Buy-In Before He Tries This Again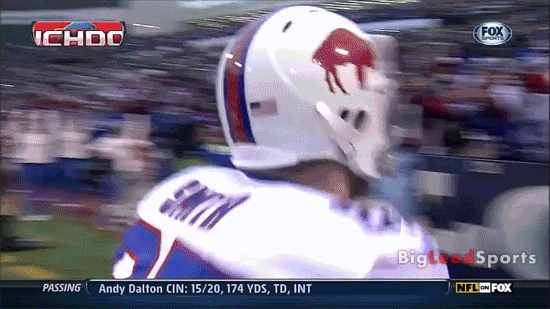 Cam Newton Says: "That Little Kid From the Play 60 Commercial Ain't Taking My Spot"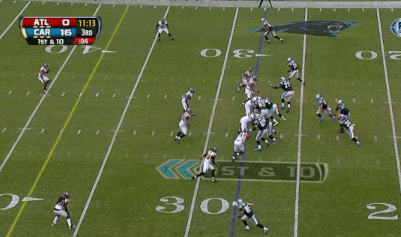 The Kansas City Chiefs' Special Teams Unit Tackle Like Turtles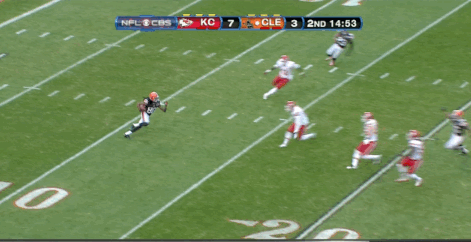 Anthony Fasano...One Hand On You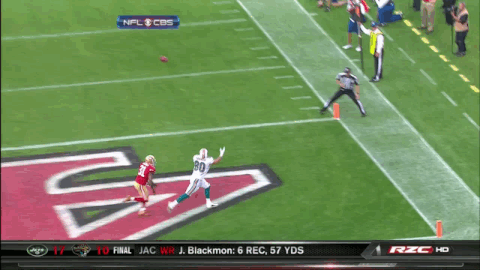 Super Joe is the GIF-Master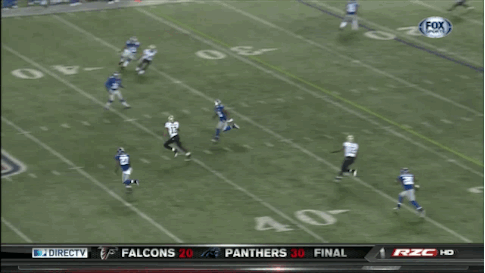 Top Stories
The Washington Redskins are Coming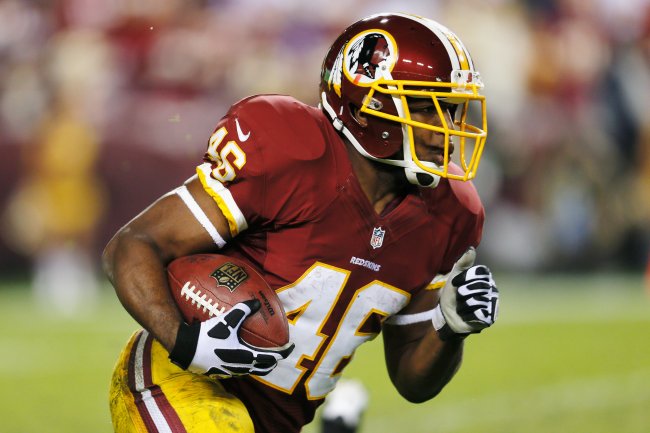 Rob Carr/Getty Images
They have won four games in a row, and that roll has included wins over all three division rivals. However, this week they knocked off the Baltimore Ravens in overtime.
Kai Forbath nailed his third field goal of the game in the extra session to give the Washington Redskins the game. The Skins got another strong performance from rookie RB, Alfred Morris.
He had 122 yards and a touchdown on Sunday. It was his third straight game over 100 yards, and sixth 100-yard game of the season
Were it not for a knee injury to Robert Griffin III, this would have been a perfect day for the Washington Redskins. Early indications on RGIII's injury is a sprain, but stay tuned
RGIII diagnosed with sprained knee in win on.si.com/121bsMK

— SI Fantasy News (@SI_Fantasy) December 9, 2012
Back to back disheartening losses for #Ravens.But they'll be fine. #Steelers and #Bengals both lost. AFC North race is over.

— Mike Greenberg (@Espngreeny) December 9, 2012
Dallas Fights Through Emotions For a Win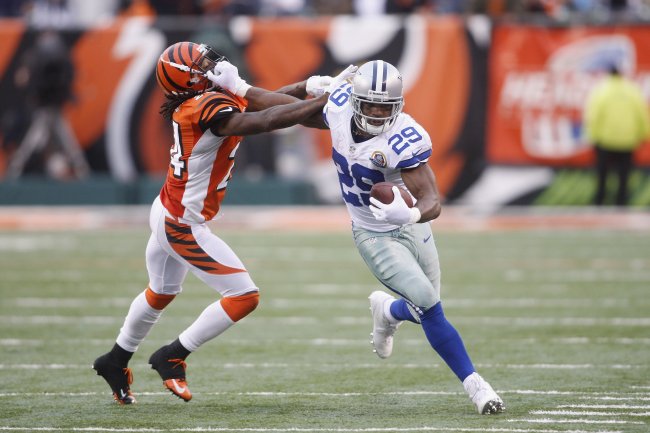 John Grieshop/Getty Images
Every time it seems like the Dallas Cowboys are done for, they come up with the wins to stay alive in the NFC playoff picture. On Sunday, they snatched victory from the jaws of defeat on the road in Cincinnati.
It was a tough and gritty performance in light of the tragedy that hit the organization with the death of Jerry Brown.
Dan Bailey's field goal as time expired capped off a fourth-quarter comeback for Tony Romo and the Cowboys. Coming into the fourth quarter, the Cowboys were trailing 19-10.
They scored the final 10 points of the game to get the 20-19 win.
If you forgot the world was ending in 12 days, Tony Romo leading the #Cowboys to a 4th quarter comeback win in December is a nice reminder

— NOT SportsCenter (@NOTSportsCenter) December 9, 2012
Very touching photo of Jerry Brown's jersey on the #Cowboys bench during the game. Please retweet in his honor. #RIP twitter.com/NFLNewsAndTalk…

— NFL News And Talk (@NFLNewsAndTalk) December 9, 2012
Eagles and Andy Reid Finally Get Another Win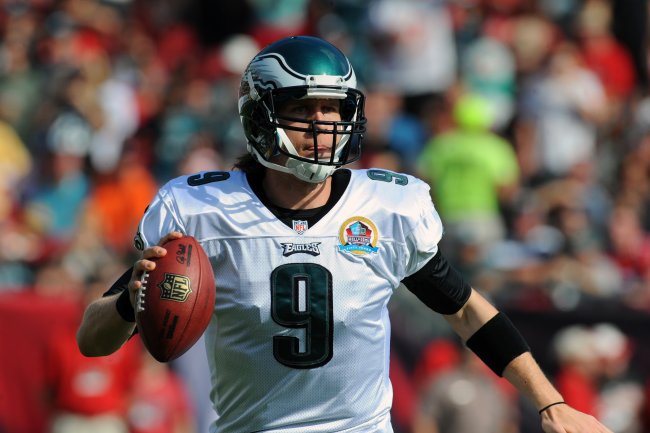 Al Messerschmidt/Getty Images
It had to happen at some point. The Eagles finally won another game. They had to show some intestinal fortitude to get this one, though.
After trailing 21-10 with 7:21 left in the game, the Eagles scored the final 13 points—including the game-winning touchdown pass from Nick Foles to Jeremy Maclin with no time remaining.
Foles had his best game as a pro with 381 yards, two touchdowns and no interceptions. The Eagles won it 23-21 on the road over the Tampa Bay Buccaneers.
So... Jim Washburn was the problem the whole time? #Eagles

— Roy Burton (@TheBSLine) December 9, 2012
#Eagles Maclin's 242 receptions tied with Keith Jackson for the most ever by an Eagle in his first 4 seasons.

— Philadelphia Eagles (@Eagles) December 9, 2012
The Panthers Stun The Falcons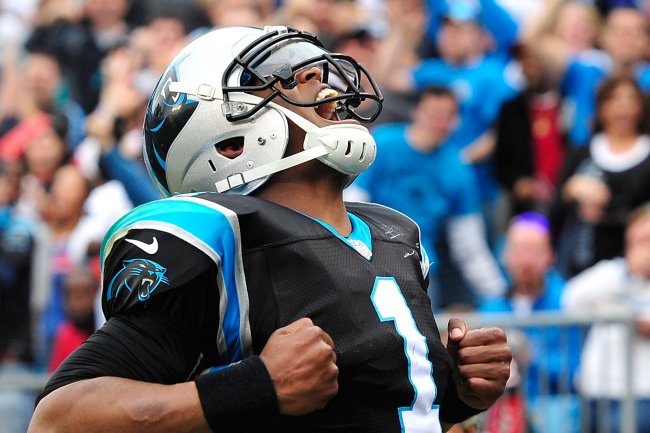 Grant Halverson/Getty Images
Cam Newton deserved to show the invisible "S"on his chest today. He engineered an absolute torching of the Atlanta Falcons' defense. You saw Newton's 72-yard touchdown GIF, but he also threw for 342 yards and two touchdowns in the 30-20 win.
It was just the second loss of the season for the Falcons.
The Falcons missed an opportunity to wrap up a first-round bye this week, and the loss also fuels thoughts that the Falcons aren't the truly the best in the NFC.
Nothing to play for? Last-place #Eagles, #Panthers, #Browns all won today, combined 10-26 record entering Week 14 #NFL

— Russell S. Baxter (@BaxFootballGuru) December 9, 2012
#Panthers DE Greg Hardy was talking smack on field after win. #Falcons kicker Matt Bryant responded w/ "Watch us in January"

— Zach Klein (@ZachKleinWSB) December 9, 2012
Colin Kaepernick Continues To Bury Alex Smith's Chances of a Return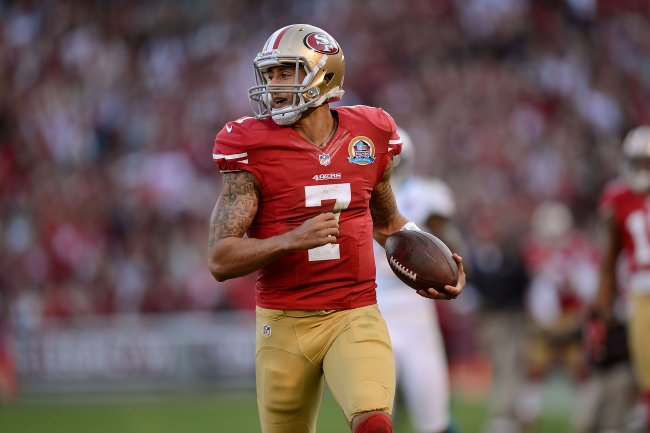 Thearon W. Henderson/Getty Images
The Niners held off a scrappy Miami Dolphins team with a 27-13 win. The win was clinched when Kaepernick kept the ball on a read option play. He took the ball 50 yards for a touchdown to end the Dolphins' hopes.
Aldon Smith picked up two more sacks to take his season total to 19.5. He now needs three more sacks to tie Michael Strahan's single-season record.
"@janiemccap: #49ers Frank Gore now has sixth career 1,000-yard rushing season

— AP_NFL (@AP_NFL) December 9, 2012
Not a marquee player, but #49ers would really miss Delanie Walker if he leaves in free agency after this season. Versatile FB/TE.

— Matt Miller (@nfldraftscout) December 9, 2012
The Giants Makes the NFC East Perfect on the Day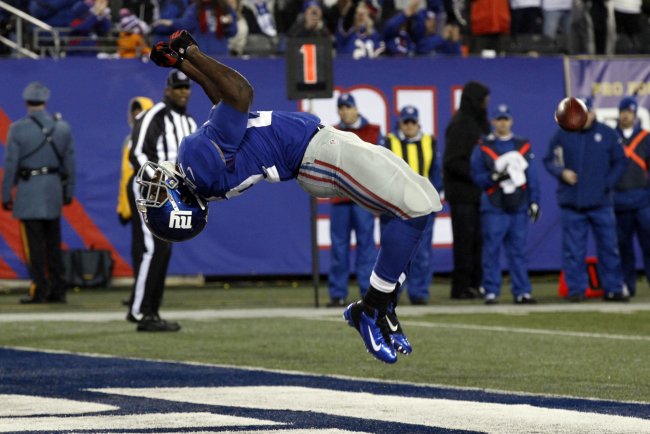 The Star-Ledger-USA TODAY Sports
David Wilson flipped out on the New Orleans Saints.
Now that Tom Coughlin has finally allowed him to make amends for his Week 1 fumble. It shouldn't have taken this long to give the kid major time, but it did.
In the Giants 52-27 win over the Saints on Sunday, Wilson gave the team the big-play threat the team didn't have out of the backfield.
He finished with 13 rushes for 100 yards, two rushing scores, and a 97-yard kickoff return for a touchdown.
The Giants picked off Drew Brees twice in route to the huge victory. They keep pace with the rest of the NFC East, setting up what will be a divisional race down to the wire.
Eli the last three weeks: 56-for-91 (62 percent), 744 yards, 7 TDs, 1 INT #giants

— Mark Hale (@HaleMark) December 9, 2012
#NYG David Wilson's coming out party for #Giants. 100 rush yards, 2 TD to go with a 97-yd kickoff return TD. and he wears #22

— shari white (@07shari22) December 10, 2012
Other Scores
Seahawks 58, Cardinals 0
Halftime: #Seahawks 2848295938, #Cardinals 0. Or at least that's how it seems.

— NOT SportsCenter (@NOTSportsCenter) December 9, 2012
Rams 15, Bills 12
#Rams move to 6-6-1 on the year and stretch win streak to three. First three-game win streak since 2006.

— St. Louis Rams (@STLouisRams) December 9, 2012
Browns 30, Chiefs 7
The Cleveland #Browns are saving jobs with their three-win streak: bleacherreport.com/articles/14388…

— Andrea Hangst (@FBALL_Andrea) December 9, 2012
Colts 27, Titans 23
#colts andrew luck (9-4) first rookie QB taken No. 1 overall to post winning record.

— Mike Chappell (@mchappell51) December 9, 2012
Vikings 21, Bears 14
Unwatchable levels of bad. RT @adamhogecbs Man, how bad would the #Bears be without Marshall?

— Matt Spiegel (@MattSpiegel670) December 9, 2012
Chargers 34, Steelers 24
I forgot what it's like to ask questions in a winning locker room ... #chargers

— Annie Heilbrunn (@annieheilbrunn) December 9, 2012
Jets 17, Jaguars 10
How many people at #Jets/#Jaguars wishing Tebow could be "all-time QB" today?

— Matt Miller (@nfldraftscout) December 9, 2012
Follow Brian Mazique and Franchiseplay on YouTube and Twitter for reactions, analysis and news from the world of sports and sports video games
This article is
What is the duplicate article?
Why is this article offensive?
Where is this article plagiarized from?
Why is this article poorly edited?