Updated Houston Rockets Playoffs Odds Through Season's First Quarter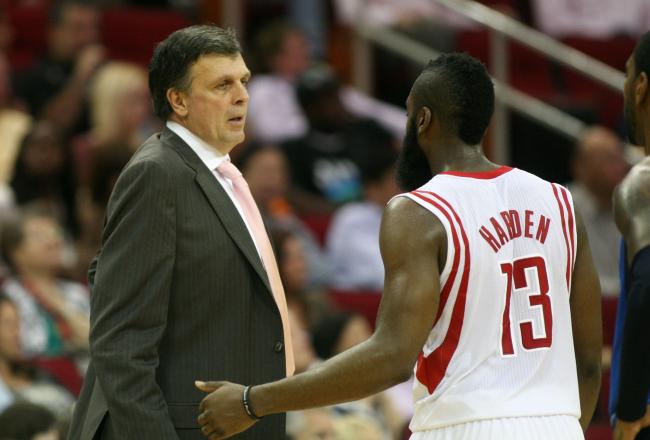 USA TODAY Sports
At the quarter pole of the NBA season, the Houston Rockets are stuck in mud. No need to panic. They have plenty of company in the Western Conference playoff race.
What exactly are the updated odds for Houston to make the postseason? Memphis and Golden State have been better than expected, but can one of them be caught?
A huge logjam exists in the conference after the Warriors, who would shockingly be seeded fifth if the season ended today.
Of course, the finish line is barely in sight. Every NBA team has at least 60 games remaining. Like the Rockets in a given game, there will be plenty of ups and downs over the last three quarters of the season.
Here's how I handicap the Western Conference field at the quarter pole.
Playoff Locks: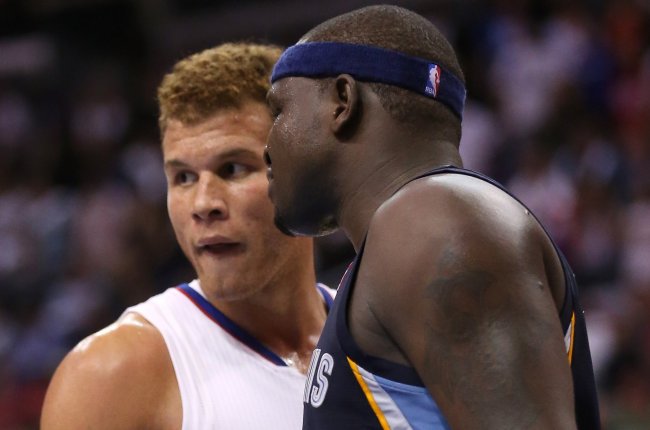 Stephen Dunn/Getty Images
Strong Playoff Bets:
LA Clippers
Crapshoot for Last Four Spots:
LA Lakers
Houston Rockets
You'll notice there is little correlation to the current Western Conference standings. For example, I have already slid the Warriors down to seventh place in my list of playoff candidates.
Which team will finish with a better record?
Spoiler Alert! Golden State will fall even further down the rung when I issue my final odds.
Houston is in the thick of things even after a horrific weekend. A blowout loss on the road against the San Antonio Spurs and a home loss to the Dirk-less Dallas Mavericks leaves the Rockets with a 9-10 record.
James Harden scored 30 points in the first half against Dallas despite rolling his right ankle, and he finished with 39 points and nine assists. The Houston Chronicle reported that Harden sat out Sunday's practice and is a game-time decision for the Spurs rematch Monday night at Toyota Center.
Kevin McHale will make that decision since he returned as head coach Saturday night. McHale's family tragedy saw the passing of his youngest daughter Sasha to Lupus on November 24.
As for basketball matters, McHale will stay busy trying to solve the puzzle known as the Rockets defense. Going small down the stretch Saturday only made things worse as O.J. Mayo waltzed his way to 40 points.
The Harden/Mayo shootout almost rivaled the Tracy McGrady/Dirk Nowitzki 2004 classic. T-Mac was outscored 53-48 by Dirk that night and the Rockets fell in overtime.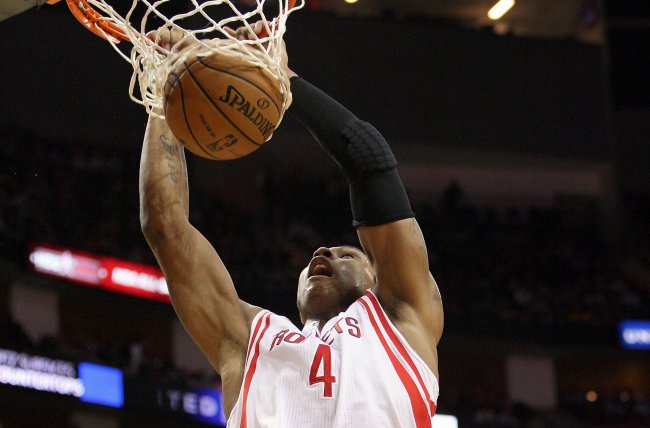 USA TODAY Sports
This version of the Rockets needs a true center to finish close games, because Patrick Patterson can barely defend opposing power forwards. Even if the opposition goes small, Houston simply doesn't have that luxury. Players such as Mayo will enjoy unfettered access to the hoop on too many occasions.
Omer Asik's free-throw shooting continues to stumble, so Greg Smith would seem the logical crunch-time conclusion after his heroics against the Lakers last week. It's bold to put that kind of trust in a 21-year-old, but that's where the Rockets are at.
With the youngest team in the NBA, Houston was widely considered a long-shot to make the playoffs before the season.
I disagreed then and still do. Harden is the main reason.
Check out the eight teams I have vying for the final four Western Conference playoff spots. You'll notice the T'Wolves and Lakers are at the top. This is based primarily on superstars Kevin Love and Kobe Bryant.
Love, who missed nine games after breaking his right hand, is returning to form and may soon be rejoined by Ricky Rubio. Steve Nash's return to the Lakers isn't far away either. Rubio and Nash don't need to be flashy this season. Solid point guard play will be more than enough to put the T'Wolves and the Lakers in the playoffs.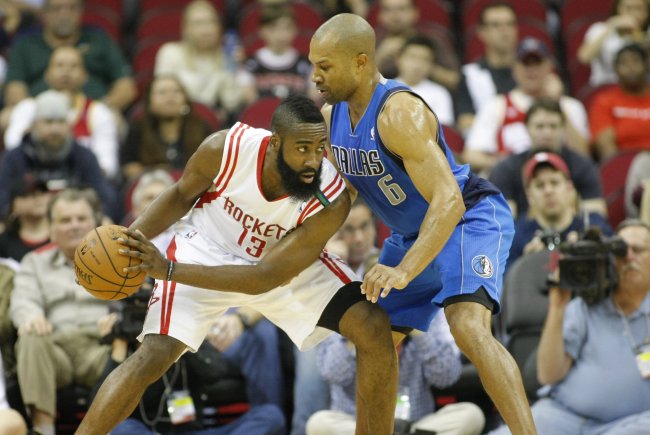 USA TODAY Sports
That leaves Golden State, Dallas, Houston, Denver, Utah and Portland contending for the final two playoff spots.
The Warriors have been terrific so far this season at 13-7 and have a bright future. However, they also have a gaping hole in the middle with Andrew Bogut on the shelf indefinitely.
Portland has comparable young talent but is off to a poor start at 8-12. That's a sizable five-game difference in the standings.
However, I look at Golden State like an early front-runner in the Belmont Stakes. Great speed after less than a half mile guarantees nothing. Look for the Warriors to fade down the stretch and cross the wire nose-to nose with Portland. I predict both teams will finish around .500 and "out of the money."
That leaves us four horses known as the Mavs, Rockets, Nuggets and the Jazz battling for two playoff positions.
Nowitzki's timetable for his season debut has been pushed back again. If the return date really is in January, Dallas will be hard-pressed to hold off Houston for a playoff berth.
Denver has good young talent and the Jazz are physical as hell. Still, neither team has a player that can take over a high stakes game like Harden.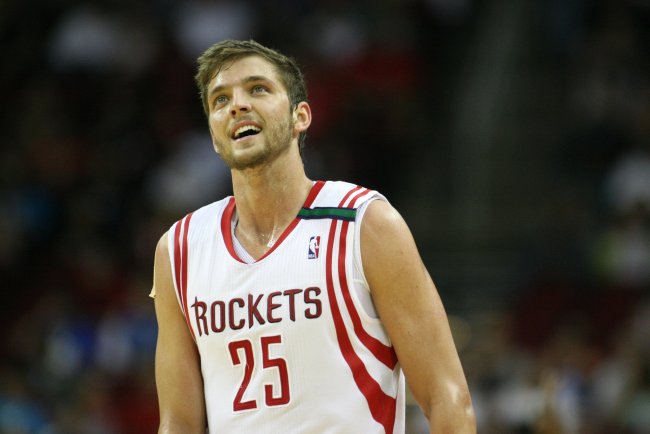 USA TODAY Sports
Don't be fooled by Harden's shooting percentages being down a smidge this season. This tends to happen when you increase your scoring average eight points per game while constantly being double-teamed. Harden is the franchise player Daryl Morey envisioned and has already made his new teammates appreciably better.
Chandler Parsons has improved even more than Asik this season and will push the Rockets into the playoffs. Parsons has clearly demonstrated the ability and determination to become a solid No. 2 player for Harden.
Barring a major injury to Harden or Parsons, my playoffs odds for the Rockets remain over 50/50. In fact, I predict they will finish seventh in the West at the end of the 2012-13 regular season.
*statistics in this article are accurate as of Sunday, December 9
This article is
What is the duplicate article?
Why is this article offensive?
Where is this article plagiarized from?
Why is this article poorly edited?

Houston Rockets: Like this team?