UFC on FOX 5 Results: Power Ranking the Five FOX Fight Cards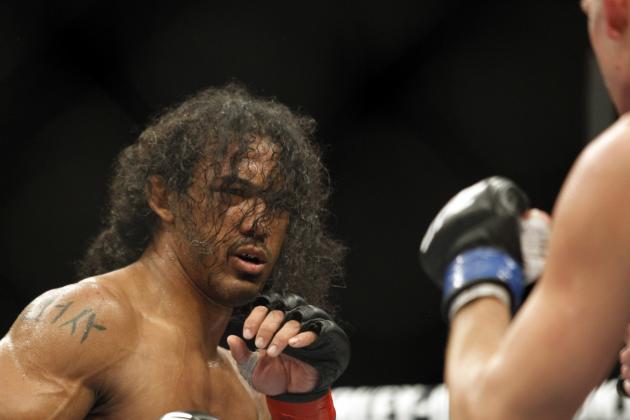 Joe Nicholson-USA TODAY Sports
Henderson vs. Diaz is the latest fight to headline a UFC on Fox card.
The network TV deal between the UFC and Fox has yielded some really great cards so far. The centerpiece of the deal, naturally, is the huge events on Fox that have put the sport front-and-center, with millions of viewers tuning in.
We have seen five cards now, with varying levels of star power, publicity and entertainment from the fights.
So how do these cards stack up against each other? Which is the best, which is the worst? What cards had better fights and better fighters? Which had title fights and which had title flops?
Find out right here!
Begin Slideshow

»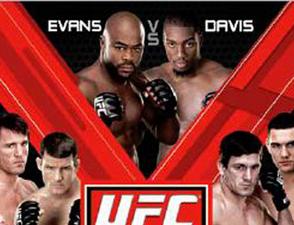 UFC on Fox 2 was mired by unsatisfying fights that went to decision.
The amount of hype going into this card was downright enormous. There was just so much to be excited about.
Rashad Evans was fighting with Phil Davis, which could finally set fans up to see the hotly anticipated title fight between Evans and Jon Jones. The same went for Chael Sonnen vs. Mark Munoz, which was a showdown between former wrestling rivals that were both serious threats to Anderson Silva.
Last but not least? The sure-to-be-exciting fight between Michael Bisping and Demian Maia which, truly, was one of the most typical striker vs. grappler matchups in UFC history (in a good way).
Then Mark Munoz ended up having a full Monopoly set taken out of his elbow. This shifted the fights so that Bisping would now fight Sonnen and hotshot prospect Chris Weidman would fight Maia. That was still compelling, and still set up for those two big title fights.
Well, unfortunately each of the fights was a flop in its own way.
Chris Weidman and Demian Maia both gassed terribly in the second round, and would wheeze their way to a boring decision.
Sonnen would fail to take Bisping down in the first two rounds, leading Joe Rogan to declare how Sonnen totally had no chance of winning by decision (even though Sonnen nearly doubled Bisping's number of total strikes), which soured the decision for fans who didn't know what was going on.
Evans would completely dominate Phil Davis, but failed to put him away, which led to four straight rounds of side control.
It was an ugly night of fights that had many disappointed with the results.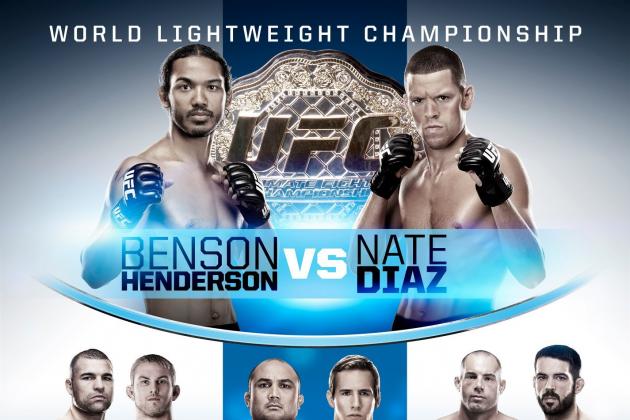 UFC on Fox 5 was a night dominated by lopsided fights, on both the main and preliminary cards.
Last night's card was a good one if you tend to enjoy lopsided decisions. That is, obviously, what three of the four fights were all about. With the exception of Matt Brown's knockout of Mike Swick, it was plodder after plodder.
BJ Penn fought Rory MacDonald, who would clinch Penn, force him to the cage, land some strikes and repeat. Penn shot for a couple takedowns, but ultimately it was a fight defined by his small stature and willingness to stand in place and get punched in the face.
The fight between Alexander Gustafsson and Mauricio "Shogun" Rua was pretty much the same. A former champion got downright bullied around the cage by a bigger, stronger, younger fighter. This one was worse than the last, though, as Penn at least actually had three rounds of fight in him, while Rua ended up breathing heavily shortly into the second round.
Last but not least was the title fight between Ben Henderson and Nate Diaz.
While Diaz would keep things interesting with his smack-talk and middle fingers, it only needed to be kept interesting because there was so little he could do against Bendo, who out-wrestled him, out-clinched him, out-struck him and just generally demonstrated himself to be the better fighter.
While these fights weren't bad, they lacked any real surprises, twists or excitement.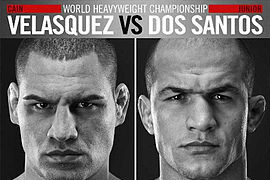 Velasquez vs. dos Santos was, unfortunately, the only fight that appeared in the first UFC on Fox, even though several other bouts outshined it.
The original UFC on Fox card was actually quite good. Too bad you only got to see one fight.
As you already know, the one fight that ended up on Fox was Junior dos Santos scoring a huge early knockout on Cain Velasquez with a punch that hit behind the ear, sending the champion to the ground. The thing is, that was it. That was all you saw on Fox outside some promos and discussion.
If this were a full five-fight card, or a four-fight card, or even a three-fight card, this would probably have landed in the number one spot.
The bouts immediately before the main event included an exciting, technical grappling match between Ben Henderson and Clay Guida, a pair of sweet submission victories for Ricardo Lamas and Dustin Poirier and a big knockout by DaMarques Johnson.
Unfortunately, the other nine fights on the card were all relegated to Facebook. Hell, Bendo vs. Guida, which was a top contender fight, wasn't even brought up on the broadcast! Come on now!
The 5.7 million viewers made this a success in most ways. It was just disappointing that I had to watch 90 percent of the card on my laptop.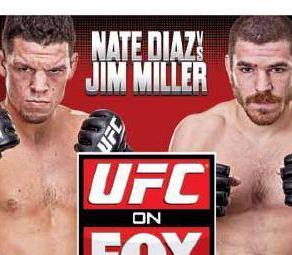 UFC on Fox 3 is one of the two cards that delivered on all the televised fights.
Whatever you were looking for at UFC on Fox 3, you probably found it.
If you wanted to see big knockouts, you had Alan Belcher flooring Rousimar Palhares and Lavar Johnson popping Pat Barry's head off. If you wanted to see some sweet submission skills, Nate Diaz thoroughly dominated Jim Miller and finished him with a guillotine choke in the main event. If you wanted to see two guys scrapping hard, well, there was Josh Koscheck vs. Johny Hendricks.
Not only were the fights good, but there were all the title implications, as well. Alan Belcher rose near the top of the middleweight division, Johny Hendricks got in position for the should-have-been-top-contender's fight with Martin Kampmann and Nate Diaz became the next opponent for lightweight champion Benson Henderson.
It was a great event that got barely edged out by this next card.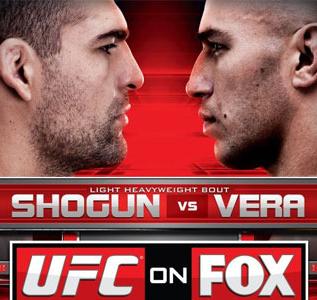 UFC on Fox 4 had four exciting stoppages, including a knockout of the year and fight of the year candidate.
UFC on Fox 4 was a really solid night of fights that gave us four stoppages in four fights. Awesome!
Mike "Quick" Swick made his successful return to the Octagon with his drop-down punch on DaMarques Johnson. It was an inspiring effort from Swick, who has been with the promotion The Ultimate Fighter Season 1, but has historically struggled with injuries, including missing the entirety of 2011 and the first seven months of 2012.
Then came a typical Joe Lauzon fight, where it was a crazy, high-flying, hard-hitting, back-and-forth affair that included big punches and highly technical groundwork that ended with Lauzon slapping on a sweet triangle choke. It was enough to earn Lauzon Submission of the Night and got both of them a check for Fight of the Night.
Then was Lyoto Machida's highlight-reel knockout of Ryan Bader. Bader tried desperately to take down the slippery karate fighter, but eventually threw caution to the wind and charged in with a punch. Machida would prove to have the faster hands, and punched Bader squarely in the teeth, sending his opponent toppling to the ground.
The main event, between Mauricio "Shogun" Rua and Brandon Vera, was not as good as the other fights that night. Both fighters tired early and sloppily went after each other. Regardless, it ended with a big fourth-round knockout for Rua.
All the fights were entertaining and it set a high standard for future Fox cards to live up to.