TUF 16 and UFC on FX 6: Predictions You Can Take to the Bank for This Weekend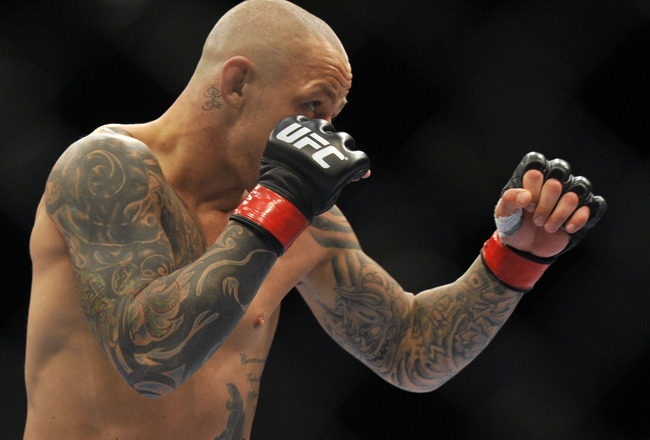 Joe Camporeale-USA TODAY Sports
This weekend is a rare time when two UFC events take place. It marks the end of two Ultimate Fighter shows in America and Australia.
Robert Whittaker of Australia and Brad Scott of the UK meet in the welterweight final in Australia, as do lightweight Brits Norman Parke and Colin Fletcher. Then, Mike Ricci of Team Carwin meets Colton Smith of Team Nelson to figure out the winner of the American version of the show.
Here are predictions you can take to the bank this weekend.
Mike Pierce Ends Seth Baczynski's Winning Streak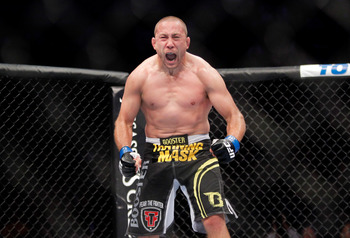 Bruce Kluckhohn-USA TODAY Sports
Seth Baczynski has been impressive since his return to the UFC. In fact, he is yet to lose since coming home to the Octagon.
However, he faces his stiffest test this weekend in Mike Pierce, an accomplished grinder with knockout power and a submission game. Simply, he is well-rounded.
Expect for Pierce to hand Baczynski a loss this weekend. He is going to be too much for him to handle in terms of his wrestling and underrated standup.
Joey Beltran and Igor Pokrajac Put on a Fight of the Night in Australia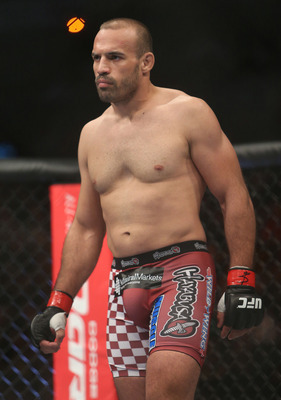 Tom Szczerbowski-USA TODAY Sports
Joey Beltran could put on a Fight of the Night performance with a bag of chips; it doesn't really matter who he's fighting. He always puts on a show.
Both Joey Beltran and Igor Pokrajac are strikers that are aggressive and effective. If they don't steal the show in Australia, I would be extremely surprised.
Hector Lombard Gets His First UFC Win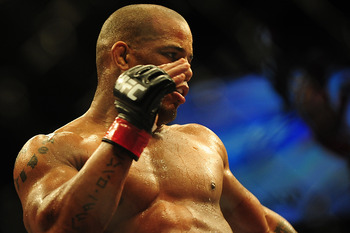 Anne-Marie Sorvin-USA TODAY Sports
Hector Lombard's UFC debut was less than stellar. In fact, it was downright disappointing.
He gets another chance to show his stuff in the Octagon when he fights Rousimar Palhares. This is a fight that Lombard is tailor-made to win.
Palhares is a ground fighter, but Lombard has great takedown defense. I expect Lombard to blast Palhares with a power strike and end the fight via knockout.
Robert Whittaker and Colin Fletcher Win Respective TUF Titles
MMAweekly
The finals of TUF: Australia vs. UK look to be a couple of solid fights, as Colin Fletcher meets Norman Parke and Robert Whittaker fights Brad Scott.
Whittaker has been a knockout machine on the show, which I expect him to be against Scott. He has spent less than one round in two fights dismantling Xavier Lucas and Luke Newman.
Then, I believe Fletcher will outpoint Parke using his range and distance striking. "Freakshow" will win fans over with his personality and win the tournament fight over Parke.
Ross Pearson Beats Rival Coach George Sotiropoulos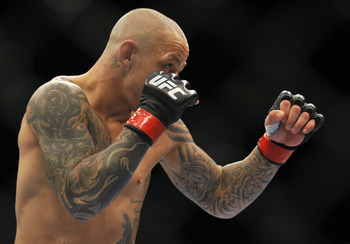 Joe Camporeale-USA TODAY Sports
Ross Pearson and George Sotiropoulos have built up a little bit of a rivalry coaching opposite of one another. When it comes fight time though, Pearson is going to best his Aussie counterpart.
Pearson will avoid George's takedowns and keep the fight standing. I doubt he will finish the wily Aussie, but he will definitely earn the judge's nod.
Rustam Khabilov Makes Impressive Debut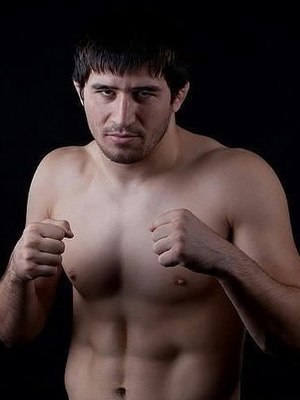 fightlife.ru
Not many people are touting about Rustam Khabilov's debut, but they certainly should. He has potential superstar qualities that could see him enjoy a long UFC career.
Khabilov is one of many Russian prospects popping up on the radar. Expect his debut to be impressive and victorious.
Melvin Guillard and Jamie Varner Put on a Fight of the Night in America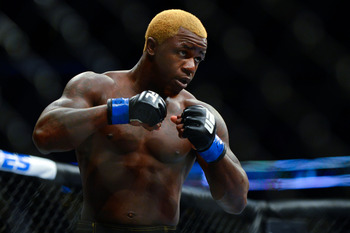 Ron Chenoy-USA TODAY Sports
Joe Silva has made a potential masterpiece again with his matchmaking, putting Melvin Guillard in the cage with Jamie Varner.
Both men can strike and wrestle, but mostly strike. Both have been known to put on exciting bouts.
I expect these two to walk away with bonus money.
Mike Ricci Claims TUF Title over Colton Smith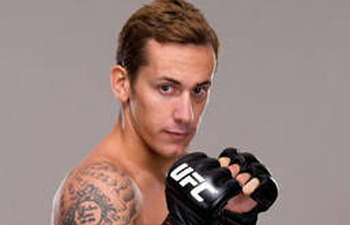 canada.com
TUF 16 has been one of the worst seasons of the long-running show. The fights have been mediocre at best, and only two of the fighters from the season are getting a shot at the finale following the show.
Usually, most of the house competitors compete on the finale. However, this season has been so bad that only the final two are fighting.
Ricci is the most well-rounded and technically smart. I expect him to defeat Colton Smith and drop to lightweight.
Roy Nelson Hands Matt Mitrione Second Straight Loss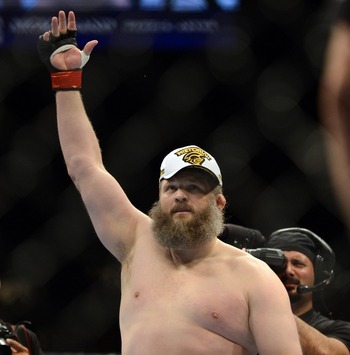 Ron Chenoy-USA TODAY Sports
Matt Mitrione is filling in for Shane Carwin in the coach's fight of TUF 16 and is fighting Roy Nelson.
Nelson and Mitrione are both veterans of TUF 10. Nelson won the season, while Mitrione built up his record by beating a lot of different fighters.
Now they cross paths. Both are good strikers, but Nelson is the one with the ground game. He will use that to win the fight.
Keep Reading