5 NBA Players Who Could Use a Change of Scenery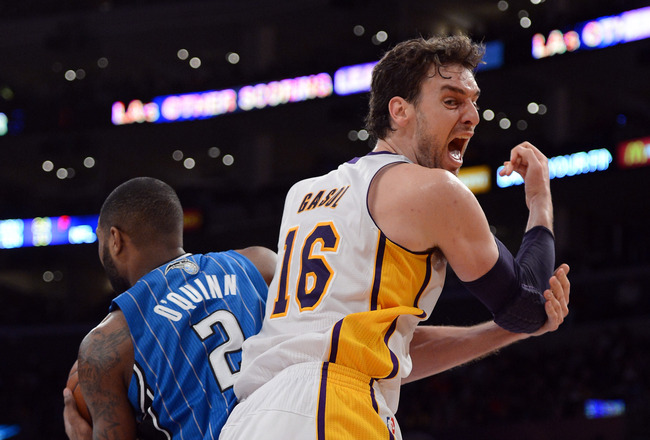 Pau is far below his scoring average from his rookie year.
Harry How/Getty Images
A number of players have gotten off to slow starts in the 2012-13 NBA season. Of course, that doesn't mean they would all benefit from a change of scenery.
A handful of grossly underperforming players leap off the list, and we'll start by looking at five of those guys who just aren't getting it done for their current teams.
Some have already been mentioned in trade rumors, while others may not be the topic of current trade talks but possibly should be. Sometimes all it takes is new surroundings for a player to revitalize his situation.
Ty Lawson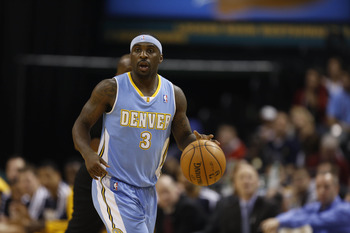 Fresh off a huge contract, Lawson is disappointing in Denver.
Brian Spurlock-USA TODAY Sports
After 20 games, Denver sits at just .500 on the season, and the struggles of Ty Lawson are a huge reason why the team has not lived up to its relatively lofty expectations.
Prior to the season, the Nuggets were a chic pick as a surprise team, but the subpar play of Lawson, Andre Iguodala and Danilo Gallinari has rendered them a rather average team.
Lawson is averaging just 13.8 points per game this season and shooting 41.3 percent from the floor, both down from last season's 16.4 points per game and 48.8 percent shooting mark.
Lawson is also turning the ball over more without the caveat that he's getting many more assists (3.2 turnovers per game this year on 0.4 more assists per game).
Also, Lawson is shooting 60.3 percent from the line, which is 16.4 percent below his career average. His performance in every facet of the game has been well below expectations.
Lawson just freshly inked an extension worth $48 million over four seasons, and his play has since suffered. Is it just a coincidence?
Paul Millsap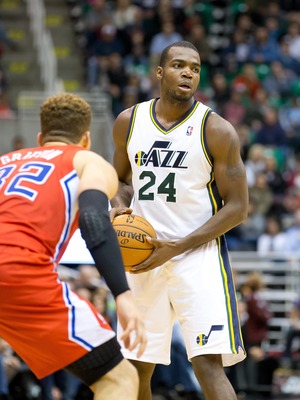 Millsap is too good and too young for the Jazz to find no takers.
USA TODAY Sports
Paul Millsap is in a contract season, but he has taken a step back this year. Millsap is averaging two points per game fewer than last season and shooting 3.7 percent lower from the floor.
He's not rebounding quite as well (8.2 rebounds per game this season compared to 8.8 last year), his defense has suffered and his play just hasn't been as inspired.
The Jazz would be wise to shop Millsap to get the best return they can. With the younger and developing Derrick Favors and Enes Kanter pushing for frontcourt minutes, Millsap and his frontcourt mate Al Jefferson are both likely gone when the trade deadline rolls around.
Adam Fromal of Bleacher Report wrote that they already should have dealt him when he didn't agree to a contract extension back in August.
Pau Gasol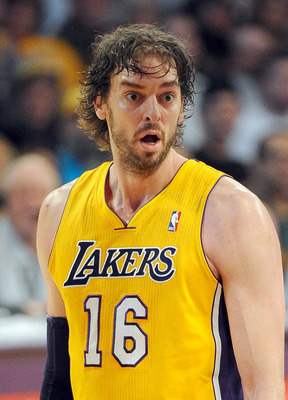 Nash could prevent Gasol from being traded.
Jayne Kamin-Oncea-USA TODAY Spor
Timothy Rapp of Bleacher Report summed up the various places Pau Gasol could land. The only thing that is clear is that he needs to land somewhere.
Gasol's production has dipped to career-low levels, and he's also now suffering from tendonitis in his knees. Gasol is averaging just 12.6 points per game this season on 42 percent shooting.
That's roughly six points below his career scoring average and almost 10 percent lower than his career field-goal percentage.
Gasol's days in L.A. seem numbered, and he just hasn't enhanced Dwight Howard, as many thought his high-post passing would.
He's still dishing out the dimes (3.5 assists per game), but that's about the only thing he's still doing well. On a team with so many scoring options, it's hardly a feat.
Marcus Thornton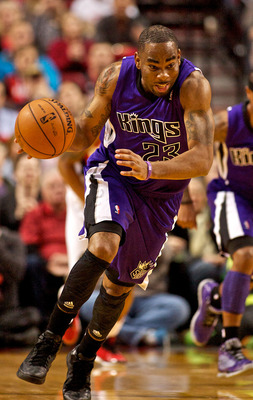 Thornton, like most of the Kings, is playing way below expectations.
USA TODAY Sports
Sacramento is just 7-12 despite having a ton of talent. But it doesn't matter how much talent you have when it's not gelling and so many players are underperforming.
It's only fair to single Marcus Thornton out of this group, because—though many Kings players need a change of scenery (truly, one could power rank the players on their team needing to be traded)—his underachievement is more surprising and equally as discouraging.
He's shooting just 40.3 percent from the floor and averaging 13.5 points—a huge disappointment for Kings fans who watched Thornton post 18.7 points per game last year at a 43.8 percent clip.
Thornton's usage rate remains roughly the same, 23.5 percent this season and 23.4 percent last season, but his performance is down across the board.
Carlos Boozer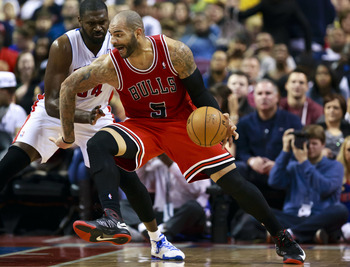 Booz will likely never be the 20-10 threat he once was.
USA TODAY Sports
Carlos Boozer has been on the block dating back to last season.
But isn't it finally time to pull the trigger? Boozer's game has only continued to deteriorate from the 20-10 threat he used to be during his tenure in Utah. This year, with Derrick Rose sidelined, Boozer was expected to have a big season to pick up the slack left behind by the former league MVP.
He hasn't done a bit of that. Averaging just 13.9 points per game and shooting 6.3 percent below his career field-goal percentage, Boozer has certainly regressed.
In Boozer's defense, he is seeing just under 30 minutes of play per night, but he hasn't played more than 32 minutes per game since coming to Chicago.
And the reason why is quite clear: Boozer just doesn't have a lot left in the tank, and one trade conjecture (but not a rumor) that seems intriguing would be shipping Boozer to New York for injured forward Amar'e Stoudemire.
A change of scenery would do Boozer good, and it's unclear how Amar'e will figure into the Knicks plans when he returns.
Keep Reading