A Look Back at the Greatest NHL Draft Steals of the Past Decade
Christian Petersen/Getty Images

What constitutes a steal? Different people will define this in different ways, so before we even get started let me let you in on how I defined what a steal is for the purposes of this piece.
In my view, a steal is the player that was drafted at the lowest spot on the board that had an unexpected upside, and that is why you will see some players that were drafted fairly high on this list.
Another thing I did was not include the 2012 draft; it's hard to judge a steal on so little time. The 2011 draft was even difficult; as we know, NHL players do not usually pop right into the league, and those that do are usually expected to, so to call them steals, well, that would be a huge stretch.
One last thing; I also designed this article so that there is one steal from each of the drafts between 2002 and 2011, just to make it a little more coherent. One steal per year...easy, right?
Now that I have bored you with the details, feel free to dig in.
Begin Slideshow

»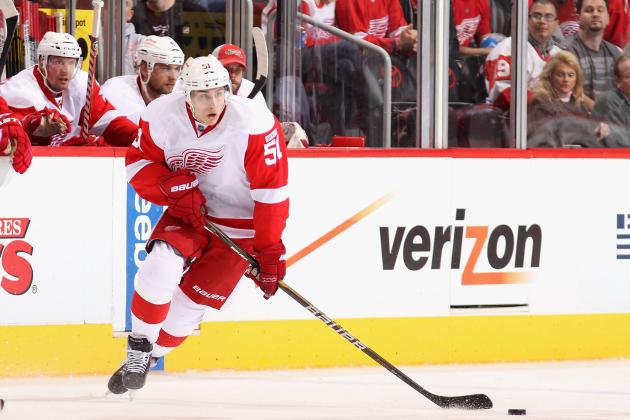 Christian Petersen/Getty Images

The Detroit Red Wings have done very well in the later rounds of the NHL entry draft, and while Valtteri Filppula can't really be considered a late-round pick after going in the third round of the 2002 entry draft, he still comes across as a find for the team, especially when you look at the season he had in 2011-12.

Filppula has been a fairly strong performer for the Wings since 2008 when he put up 36 points for the team, but in 2012 he blew up, racking up 66 points and posting a plus-18 ranking. 54 of those 66 points came at even strength, good enough to lead the hockey club in that category.

Filppula is in the final year of his contract with the Wings; it will be interesting to see how his situation plays out if he cannot get back on NHL ice this season.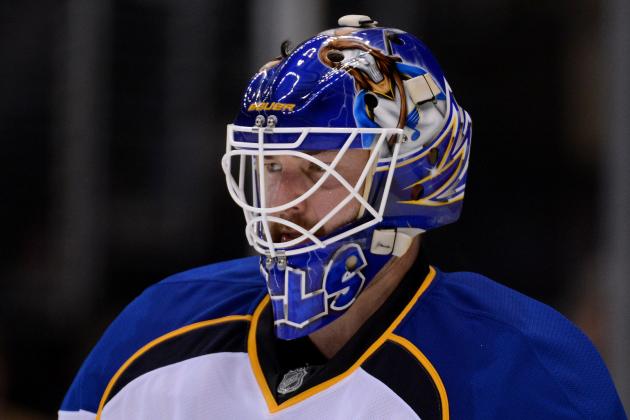 Harry How/Getty Images

When you get into the ninth and final round of the NHL entry draft you can pretty much bet that you won't hear many of the names being called out as picks ever being announced as part of a starting NHL lineup.

However, teams occasionally get lucky and somewhere in the depths of the draft there is a diamond. Such is the case of Brian Elliott, who was chosen with the second-to-last pick of the 2003 draft.

After some tough times in Ottawa and Colorado, Elliott found a home with the St. Louis Blues in 2011-12 and lit things up, winning the Jennings Trophy for fewest goals allowed by a team (shared with Jaroslav Halak), put up the lowest goals-against average in the NHL (1.56) and set the NHL record for highest save percentage in a season (.940).

Not bad for a player that was picked second-to-last in the draft.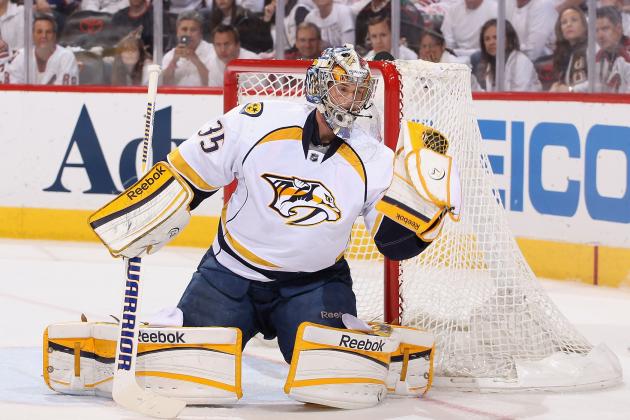 Christian Petersen/Getty Images

Goaltenders and defensemen usually take the most time to develop into NHL-caliber players. Even so, when a team selects a goalie with the last pick in the second-to-last round of the entry draft, odds are they aren't counting on getting a franchise goaltender with that pick.

However, that is exactly what the Nashville Predators landed when they selected Pekka Rinne with the 258th pick of the 2004 draft.

Rinne did take some type to develop, but since becoming a full-time NHL player in 2008-09 he has posted a career goals-against average of 2.35 to go along with a save percentage of .921.
He's also been nominated twice for the Vezina Trophy behind his stellar play for the Predators, play that earned him a seven-year deal with the Predators worth $49 million.

Not bad for a player that was drafted in the "afterthought" rounds of the entry draft.
Christian Petersen/Getty Images

Keith Yandle was selected in the fourth round of the 2005 NHL entry draft by the Phoenix Coyotes. Over time the 26-year-old defenseman has turned into a two-time NHL All-Star, while earning himself a healthy five-year contract extension worth $26.25 million.

He's also become a highly sought-after player, a top-two blueliner that can help a team with scoring and eat up minutes without being too much of a defensive liability. He's also a player that has remained healthy, playing every game over the last three seasons.

Had teams been aware of what Yandle was going to become he probably would have been drafted before Brian Lee and Luc Bourdon, defensemen that were picked at Nos. 9 and 10 in the 2005 draft.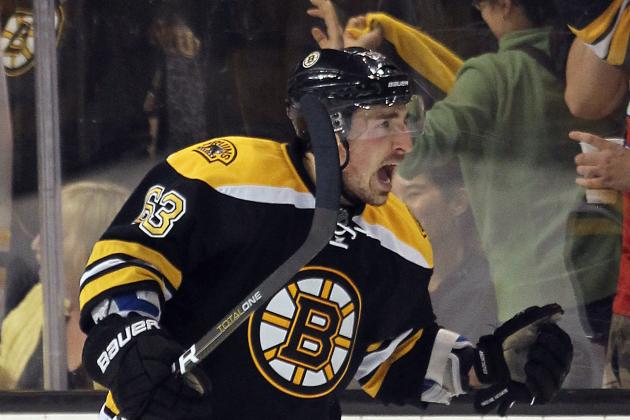 Bruce Bennett/Getty Images

It's probably a good thing that the Boston Bruins didn't judge Brad Marchand on his first 20 games with the NHL club. Marchand spent 20 games with the big club during the 2009-10 season and delivered one assist and no goals.

When 2011 rolled around, Marchand made the team and showed that those 20 games meant nothing, as he racked up 41 points over the course of 77 games, but where he really showed his worth was in the playoffs.

During the Bruins' run to the 2011 Stanley Cup, Marchand netted 11 goals, added eight assists and was a plus-12.
A skilled player who can rub the opposition the wrong way, Marchand has turned into a valuable commodity for the B's, not bad for a third-round selection.
Bruce Bennett/Getty Images

When the NHL gets back to playing, the Dallas Stars have or should that be HAVE to get restricted free-agent Jamie Benn under contract. Benn's entry-level contract has expired and he is due for a substantial raise over the $670,000 he made in the final year of that deal.

In his three years with the Stars, Benn has put up seasons of 41, 56 and 63 points. His 63 points last season put him only eight points behind team leader Loui Ericksson and tied him with the since departed Mike Ribeiro.

For a little comparison shopping, Ericksson is inked to a six-year, $25 million deal with the Stars, while Ribeiro is pulling in $5 million per year on his deal. So, the Stars will be forking over a pretty penny to keep the youngster from Victoria, BC in the fold.

The situation is probably not one the Stars brass envisioned when they selected Benn with the 129th pick of the draft, but it's not a bad problem to have considering the NHL production of other fifth-round picks from the 2007 draft.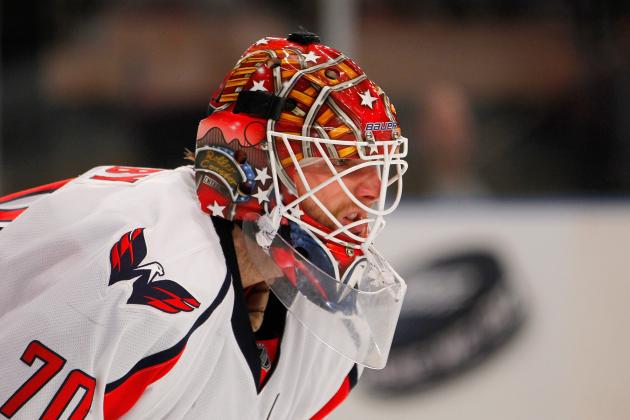 Paul Bereswill/Getty Images

Braden Holtby has 21 regular-season NHL games to his name and 14 playoff games. If you believe the hype that surrounds the 23-year-old netminder who is once again playing for the Hershey Bears of the American Hockey League, he just may be the next Ron Hextall, a comparison that warms the hearts of those that like their goalies with a little "personality."

The Capitals need a starting goaltender, and with his performance in the 2011-12 playoffs Holtby has many believing that he is the long-term answer for a team that has had many questions in net over the past few seasons.

He has come along pretty quickly, and when play resumes you can bet that he will be looking to stake his claim in the Capitals' crease.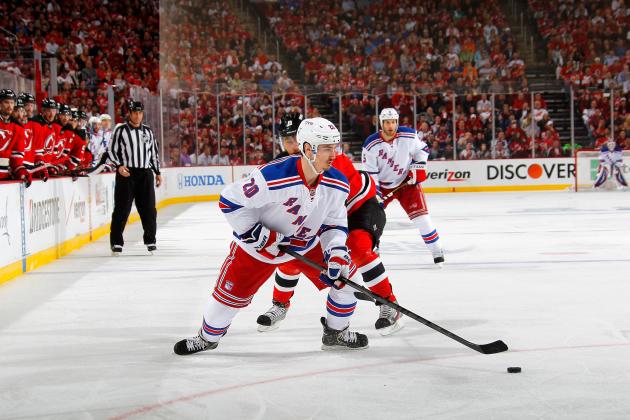 Bruce Bennett/Getty Images

I know that some will see it as a stretch to label a player that went in the top 20 as a "steal" or a "find," but ask yourself this question, do you think the Toronto Maple Leafs, who chose Nazem Kadri with the seventh pick in the same draft, wouldn't make a one-for-one trade with the Rangers for Chris Kreider right now?
Or how about the Ducks, who selected Peter Holland with the 15th pick?

It's not often that an NHL rookie makes his debut in the playoffs and it's even more rare that he impresses as much as Kreider did during his 18-game stint with the Rangers during the 2012 playoffs.

There will be pressure on the youngster when NHL play resumes, but if his performance during the most pressure-filled time of the year is any indication, the Rangers and Kreider have nothing to worry about.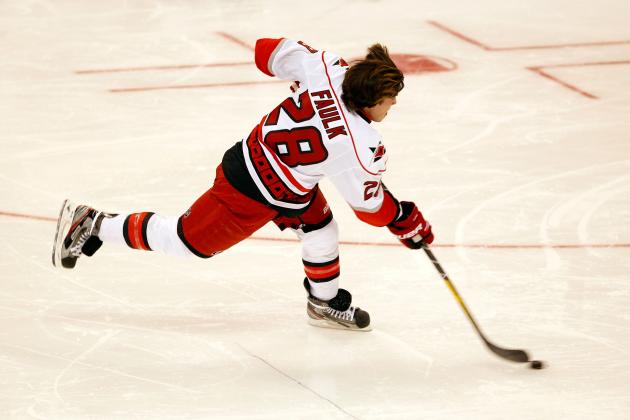 Gregory Shamus/Getty Images

Hey Justin Faulk, I do believe the general manager of the Carolina Hurricanes, you know the team that selected you in the second round of the 2010 NHL entry draft, has some high expectations of you.

Don't believe me, we'll maybe you missed the following quote (via NHL.com, h/t cbssports.com) where he compared you to the best defenseman ever to play the game:

"We've had defensemen come into the League like [Bobby] Orr, [Denis] Potvin and [Phil] Housley, who were great offensive players, but I've never seen a player play so well defensively and offensively at his age. I can't describe it well enough to tell [fans] what they're in store for having this great young player."

So, no pressure or anything when play resumes.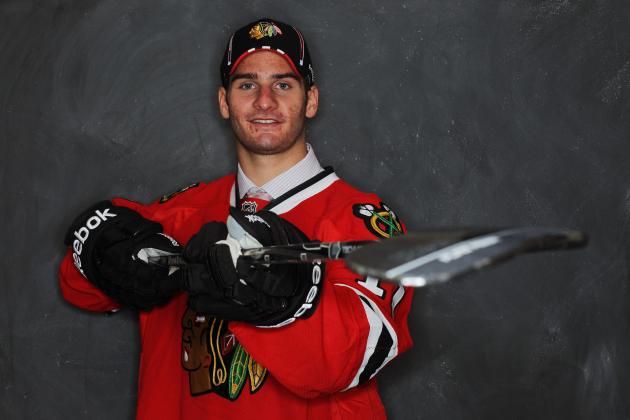 Nick Laham/Getty Images

The jury is still out on the 2011 NHL entry draft. Yes there are the players that look like sure things, such as Ryan Nugent-Hopkins, Gabriel Landeskog, Adam Larsson and Sean Couturier, but for the most part this draft is still too early to judge.

I'm going to go out on a limb here and say that the Chicago Blackhawks have a gem-in-waiting in Brandon Saad. Saad hasn't lit it up so far in his stint with the AHL's Rockford Ice Hogs, but the kid is still just 20 years old, so we'll cut him some slack.

There are a lot of people high on Saad and feel that once the NHL season begins he will have a home in the NHL with the 'Hawks.